Clean slate, fresh start, a new page… you got it! It's once again that time of year where you get to reinvent yourself, start looking for a new job, have that LAST cigarette, shed that extra weight, open your heart to finding love, plan to travel more or let's be honest… make a lot of promises that you won't really keep! Well Tipsters, there's one promise we'll be keeping & that's bringing you more of what you want and need! More Tips, more blogs & more fun to keep you amused and entertained while in Amman. The cherry to top this all off are the crème de la crème of parties and events going on this New Year's Eve!

The Big Bash @Maestro
Starts at 10:00 p.m.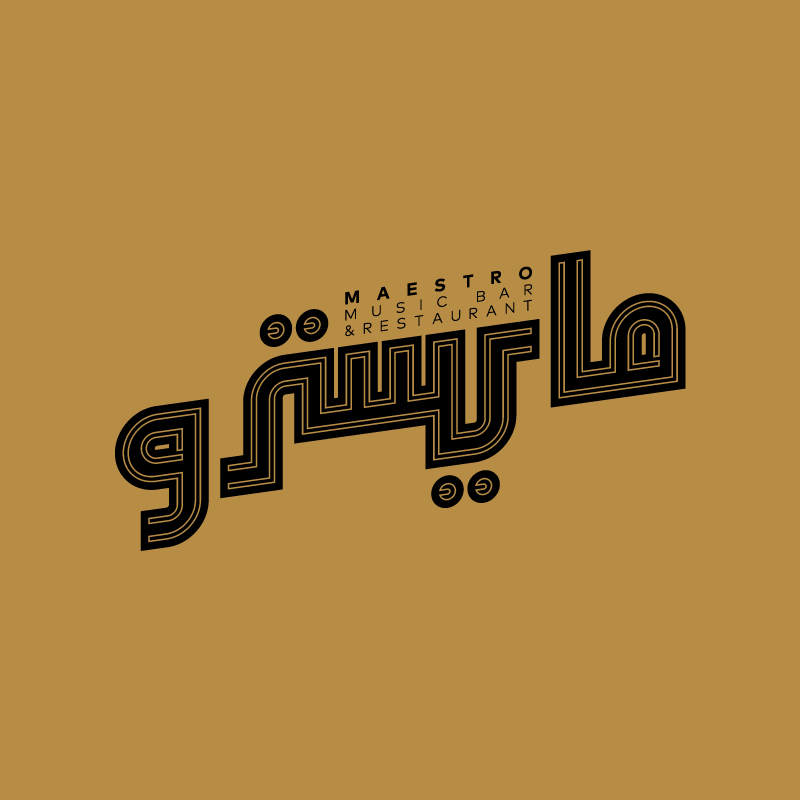 Price: 25 JD
This cosy bar at La Locanda Boutique Hotel located in the heart of hipster town (AKA Weibdeh) is throwing a NYE party to remember. Where DJ Mustanqa3 (The Swamp) will be spinning music all night long! Your ticket includes a welcome drink, a main dish, a free shot and knaafeh at midnight midnight to celebrate New Year's Jordanian style!
NYE Party @Beverly's 
Starts at 9:00 p.m.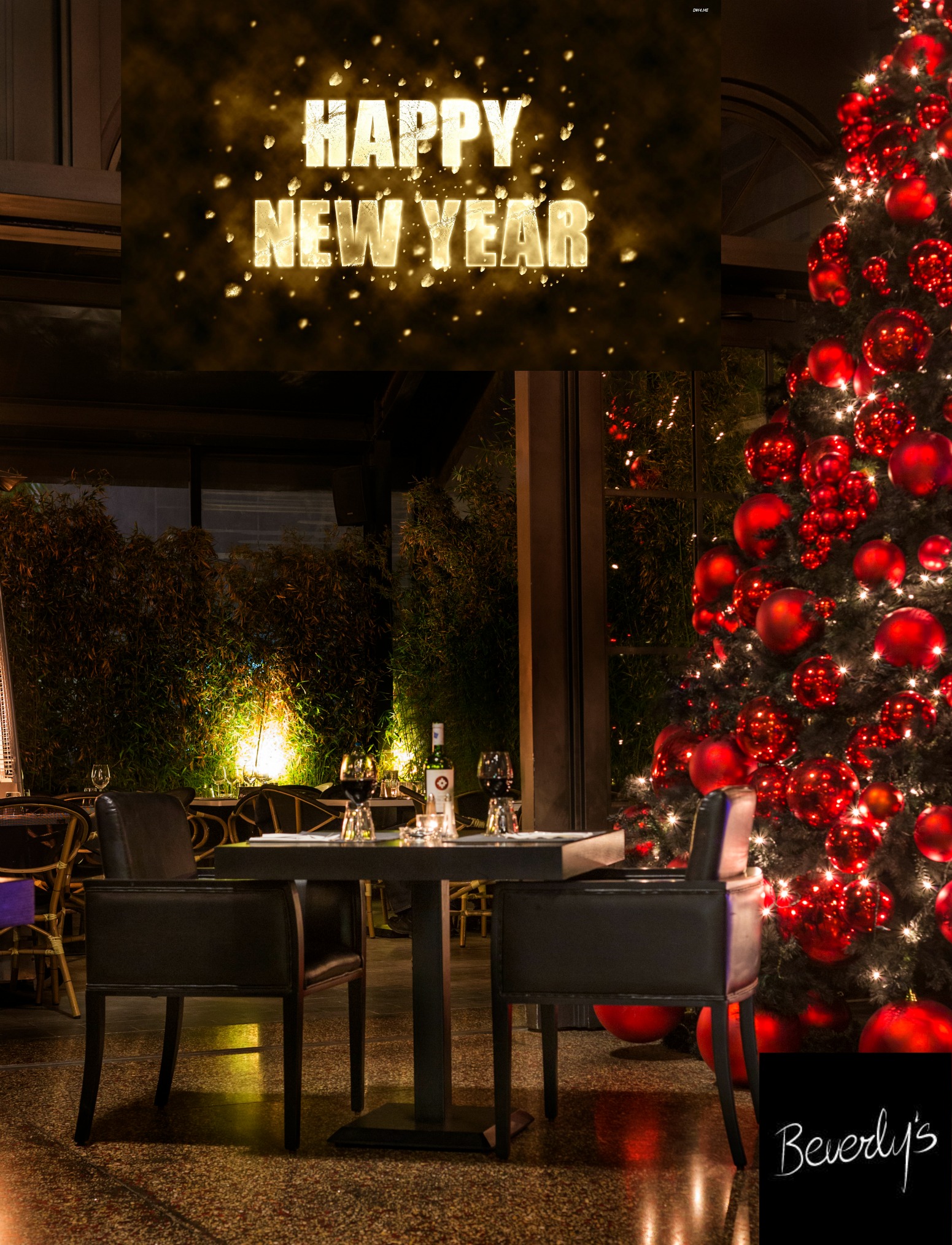 No admission fees
This year at Beverly's you are the master of your own budget! No tickets at the door, no cover charges – simply come in and enjoy the party vibes! Dance the night away with the tunes of a live DJ mixing the biggest hits and order food & drinks from their menu. Book your spots as soon as possible as the number of guests are limited and come celebrate the arrival of 2016 the right way, with Beverly's.
X.Signature's NYE @Flow
Starts at 9:30 p.m.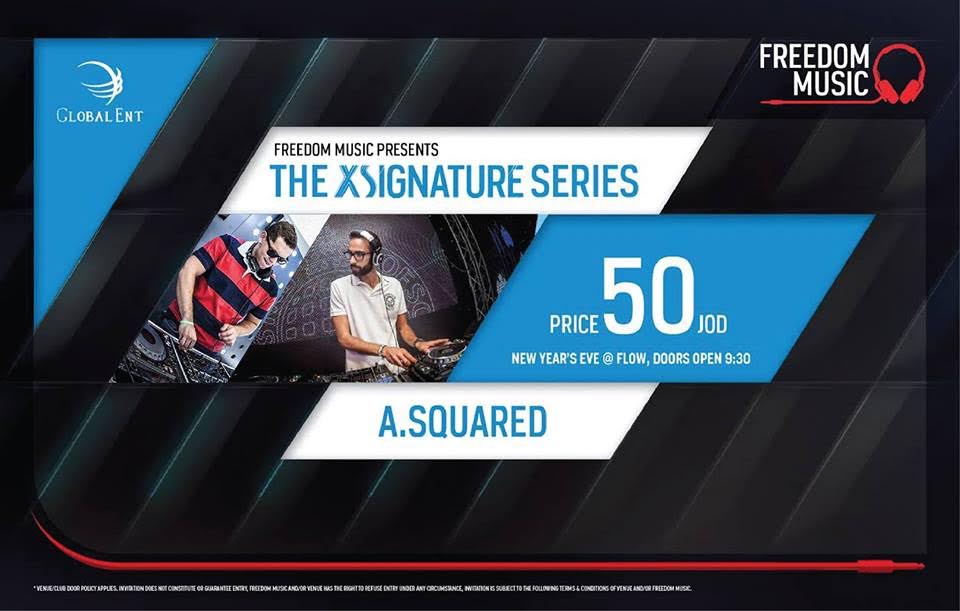 Price: 50 JD
Join the dynamic duo, A.Squared, also known as AmRay and Azone who have been pumping crowds up all year long in Amman's hottest venues! Get ready to go back, way back, at what used to be one of the only clubs in Amman – Flow! Located right on top of Good Pub, it's the perfect spot to ring in the New Year. A.Squared will be playing the best of R&B, Hip Hop and current hits so now that we know the music will be pretty damn good, let's get down to what the ticket includes: 4 drinks of your choice, as well as, finger foods to keep you up and balanced all night long.
The Great Gatsby @JJ's
Starts at 10:00 p.m.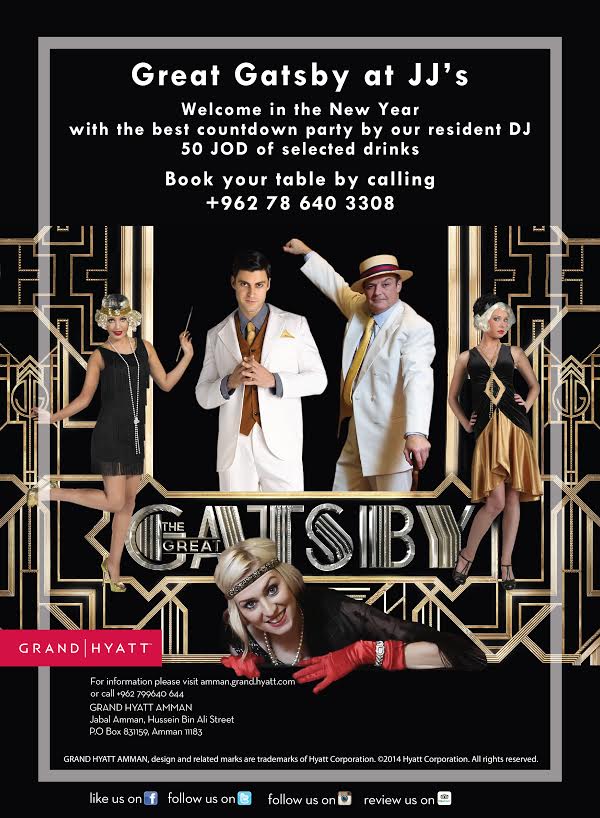 Price: 50 JD
It's always a good time at JJ's! If we know one thing it's that The Grand Hyatt knows how to throw a good party! Their resident DJ Fadi will be spinning the best hits all night long as you welcome the New Year in style and in theme. Dress up as your favorite Great Gatsby character and come in for a good time & great food as you kiss 2015 goodbye and welcome in 2016! Tickets include 50 JDs worth of selected drinks.
NYE Party 2016 @Kempinski Amman
Starts at 9:00 p.m.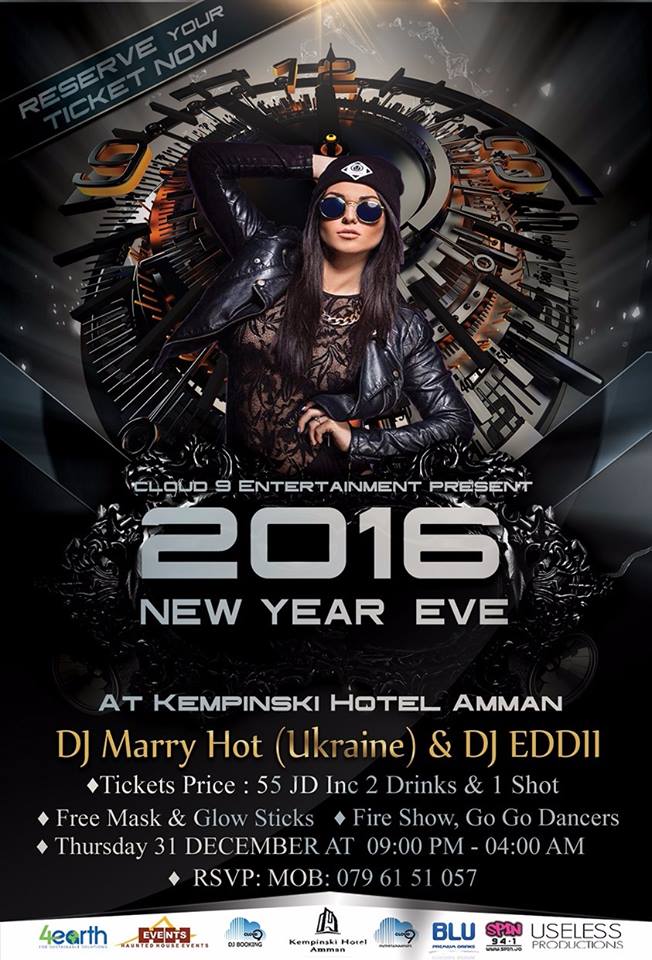 Price: 55 JD
DJ Marry Hot and DJ Eddy will be pumping the crowd up all night long by playing back to back hits. Dress code is suits & gowns for all the ladies and gentlemen. Age limit is 21+ with many surprises in store! Like Go-go dancers, a fire show, laser show, free glow sticks, masks, prizes and much more. Tickets include 2 drinks & a shot!
Dance Through The Decades @O Six Gastro Lounge
Starts at 9:00 p.m.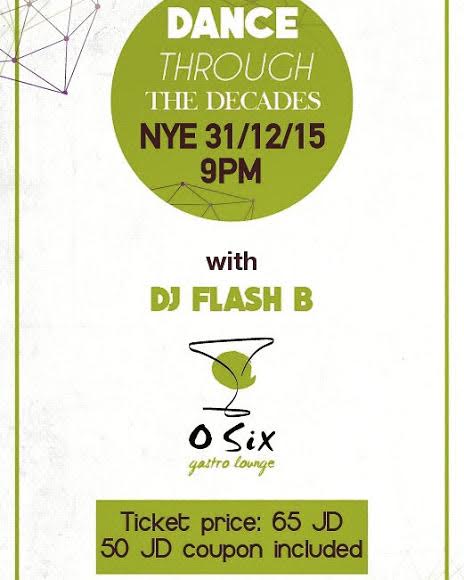 Price: 65 JD
If you are looking for a little bang for your buck then O Six's New Year's Eve party is where you need to be! Amman's one and only DJ Flash B will be spinning his music all night long with the best in Hip Hop and R&B. Take in the panoramic city views, drink it up and groove into 2016! Your ticket includes a 50 JD's worth coupon for food and drinks.
NYE Party 2016 @Trader Vic's
Starts at 9:00 p.m.

Price: 100 JD
Trader Vic's has years of experience when it comes to throwing the best parties in town! Enjoy their spacious venue to dance & twirl around freely to a live Cuban band followed by DJ Ameed spinning the biggest hits. The ticket price includes their famous welcome punch, soft drinks and juices. A 5 course meal with the best French Polynesian dishes on Trader Vic's menu like: Asparagus Soup, Smoked Salmon Salad with Caper Sauce, Mango Beef Fillet with Brandy Sauce or Grilled Lobster with Hollandaise Sauce and Trader Vic's lovely Tiramisu. Bring in the New Year with a glass of sparkling wine and start 2016 off right!

Nancy Ajram @Intercontinental Hotel
Starts at 8:00 p.m.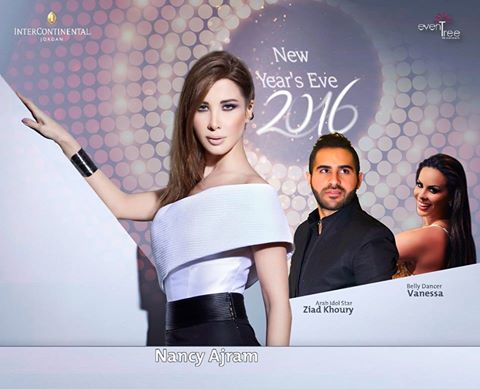 Price: 175, 200, 250 or 300 JD
The one, the only – Nancy Ajram is back again to perform live this New Year's Eve! Bound to be an amazing night of music from Nancy, along with Arab Idol star Ziad Khoury and to spice things up there will be a show by belly dancer Vanessa! Tickets include a set menu and a glass of champagne at midnight. *The closer to the stage, the higher the ticket price!
Ramy Ayach @Four Seasons Hotel
Starts at 9:00 p.m.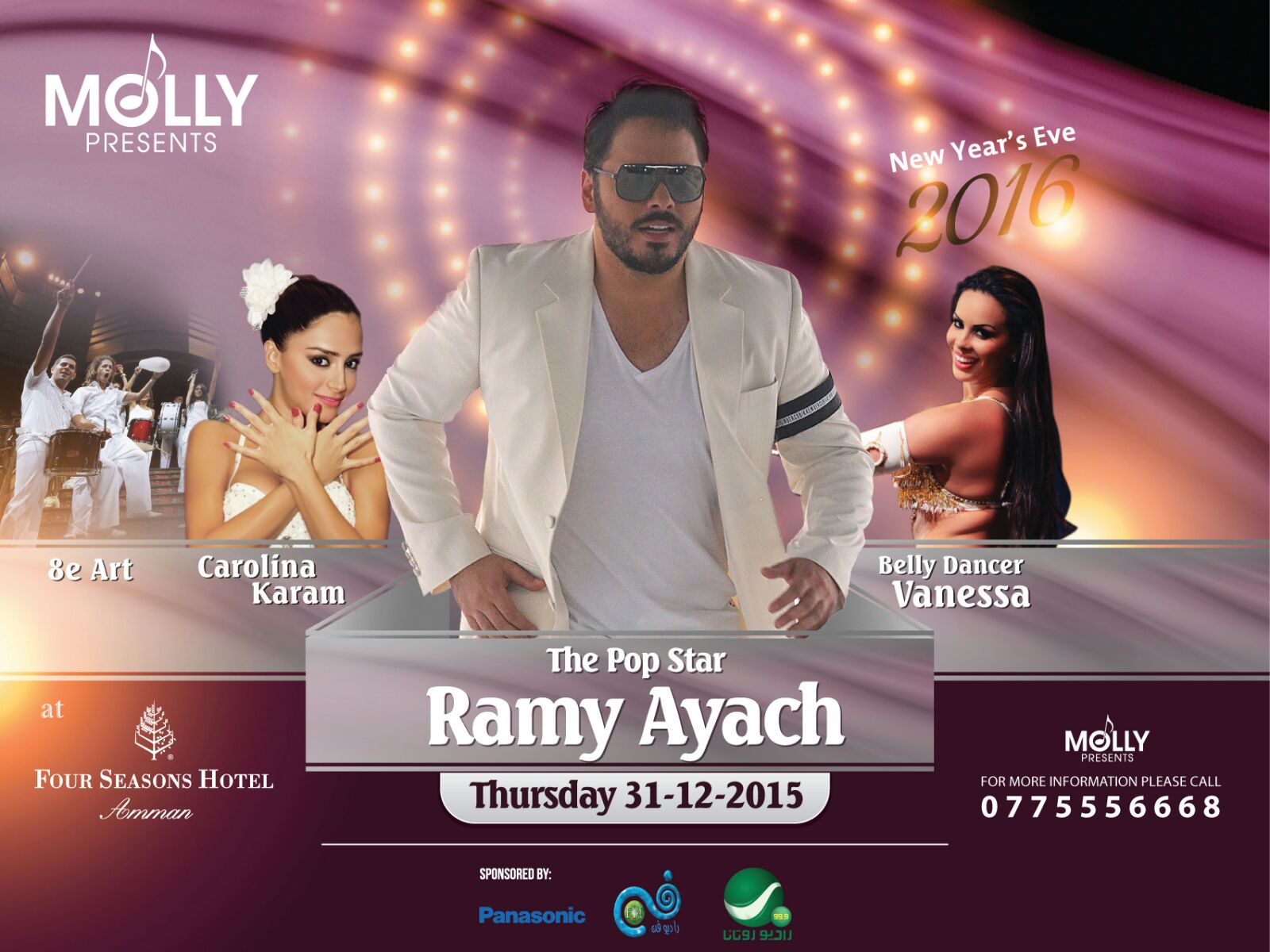 Price: 175, 200, 250 or 300 JD
 Pop star Ramy Ayyach will be turning it up this upcoming New Year's Eve at the Four Season's main ballroom! There will also be a performance from singer Carolina Karam and belly dancer Vanessa (she's dancing her butt off)! Tickets include unlimited soft drinks, a 3 course dinner of Seafood Salad, Grilled Black Angus Steak and a dessert assortment – including their famous Chocolate Hazelnut Dome! Expect great food and if you are a fan of Arabic music book your tickets now before they sell out. **The closer to the stage, the higher the ticket price!
Saber Rebai' & Shatha Hassoun @Le Royal
Starts at 10:00 p.m.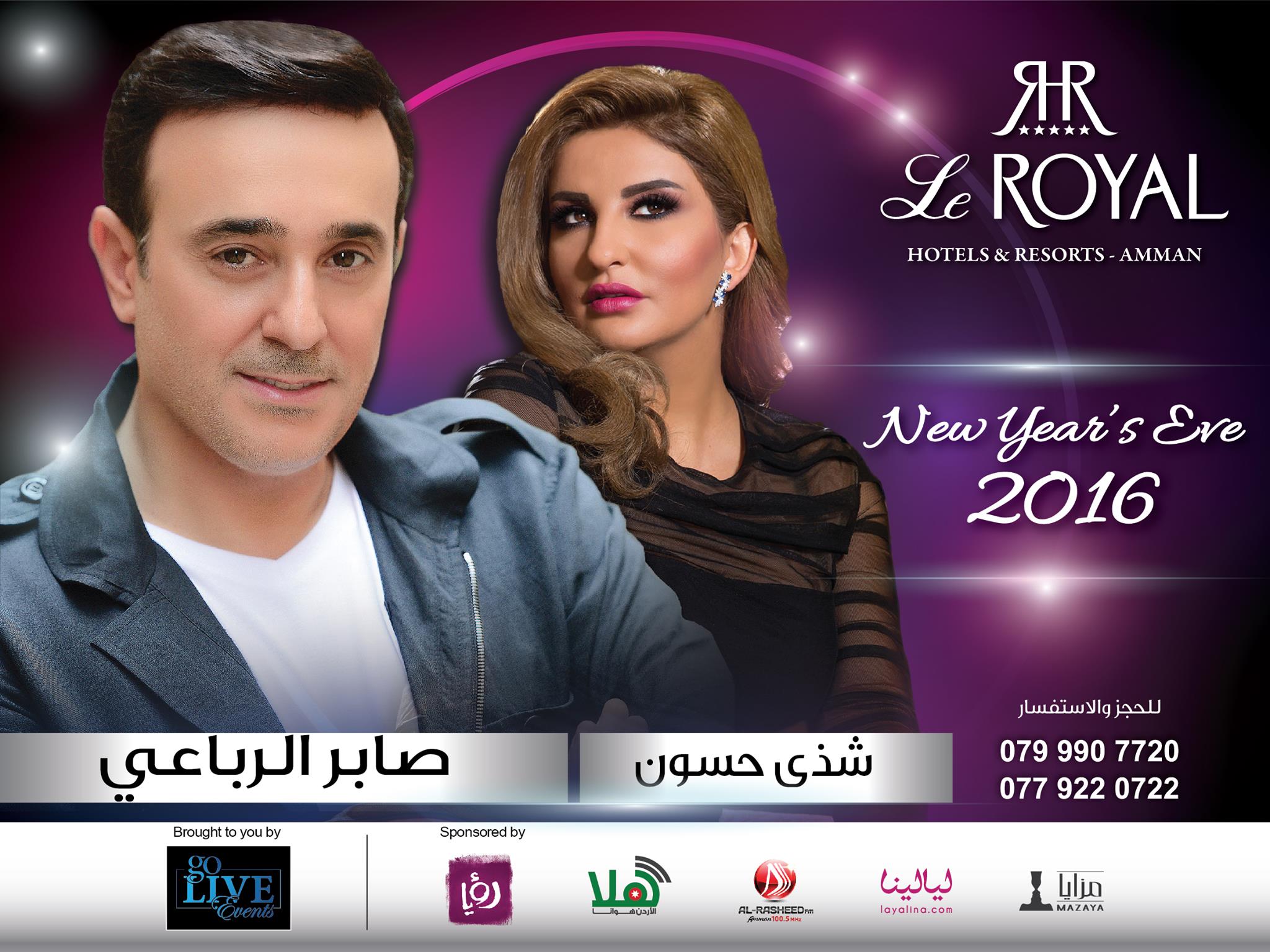 Price: 175, 200, 250 or 300 JD
Tunisian artist Saber Rebai' will be performing this New Year's Eve alongside Iraqi sensation and Superstar contestant Shatha Hassoun! A live band will be warming the crowd up with the best of Arabic and English songs and closing the night with a DJ. Ticket price includes soft drinks and a 4 course meal including a salad, appetizers and a main course of either beef or chicken ending with dessert. **The closer to the stage, the higher the ticket price!
NYE Party @Landmark Amman Hotel
Starts at 9:00 p.m.

Price: 100, 200 or 250 JD
The amazing Melhem Barakat will be singing live at the Landmark Hotel hall followed by Lebanese television and pop star Maya Diab and also featuring artist Rula Azar! Your ticket includes dinner with unlimited soft drinks, appetizers, a main course of beef & chicken and of course desserts.**The closer to the stage, the higher the ticket price!

New Year's Eve 2016 @The Boulevard
Starts at 7:00 p.m.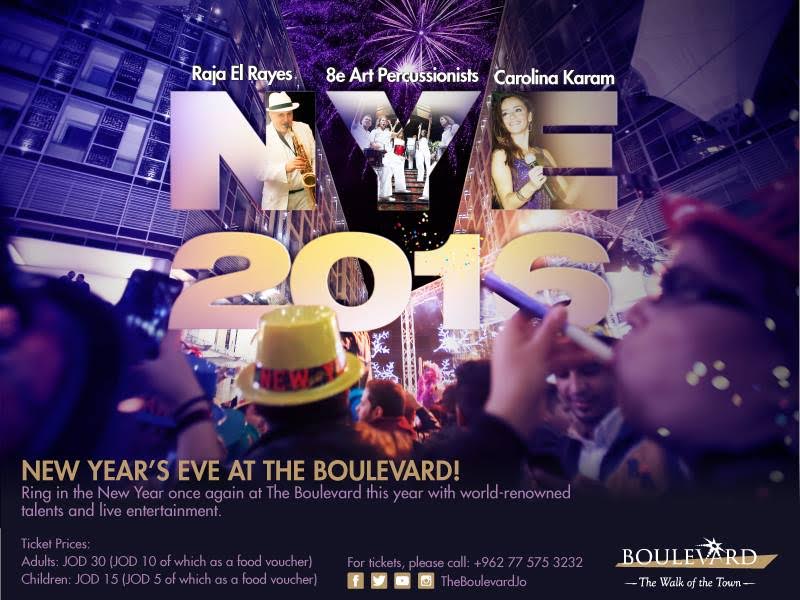 Price: 30 JD for adults & 15 JD for kids
What better way to spend New Year's Eve as a family than in the beautiful outdoor area of The Boulevard! They have amazing entertainment lined up for you, guaranteeing an amazing night to remember. With live performances by Raja El Rayes, the absolutely amazing 8e Art Percussionists & Carolina Karam singing some of the greatest English songs throughout the night! Don't miss the spectacular firework show bringing in the New Year and kiosks set up with tons of great food and drink options for you to choose from, such as: Paul, Cantaloupe, Mr.Krepe, OhhCandy and Tip n' Tag's absolute favorite Butter Believe It!  *Tickets include 10 JD voucher for adults & 5 JD voucher for kids.
Happy New Year, Tipsters! See you in what promises to be a spectacular 2016!
Lemur Love,
The Tip n' Tag Team