We at Tip n' Tag are totally convinced that dessert doesn't go to the stomach, but to the heart. That's why we've put together a list of the most daring desserts in Amman for you to satisfy your sweet tooth cravings. We must warn you though, there's nothing ordinary about this selection of sweetness. If you're looking for the usual suspects or the top of the pops on the dessert spectrum, look elsewhere, this list is for those of you with an adventurous palate to say the least.
---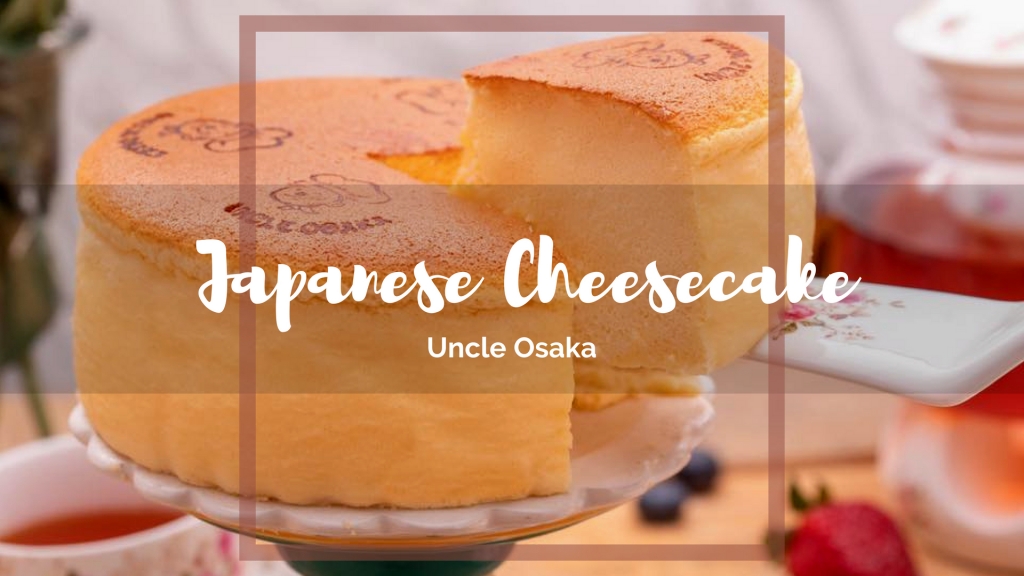 Ever wondered what would happen if American cheesecake met French soufflé? The jiggly cheesecake at Uncle Osaka's would be the result. This Japanese goodness has all the secrets a great dessert should have. It's light in taste, fluffy as a cloud, and will seductively melt in your mouth.
---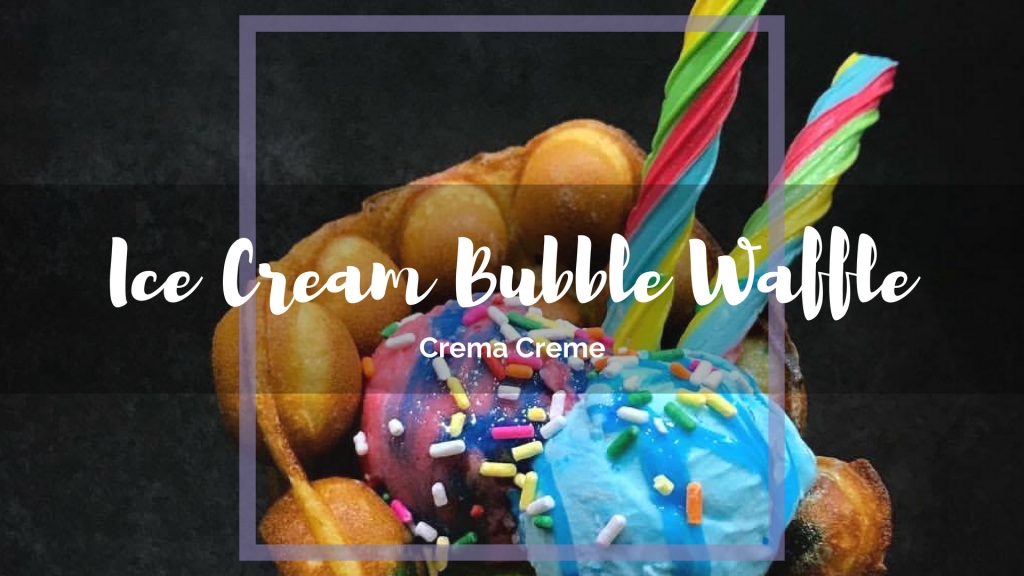 Originating from Hong Kong, this dessert has become a world-wide trend. A hybrid of a waffle and an ice cream cone, it's super crispy on the outside yet tender and chewy on the inside. Filled with scoops of Crema Creme's delicious ice cream and topped with colorful treats, these bubble waffles will leave even Willy Wonka raising an impressed eyebrow.
---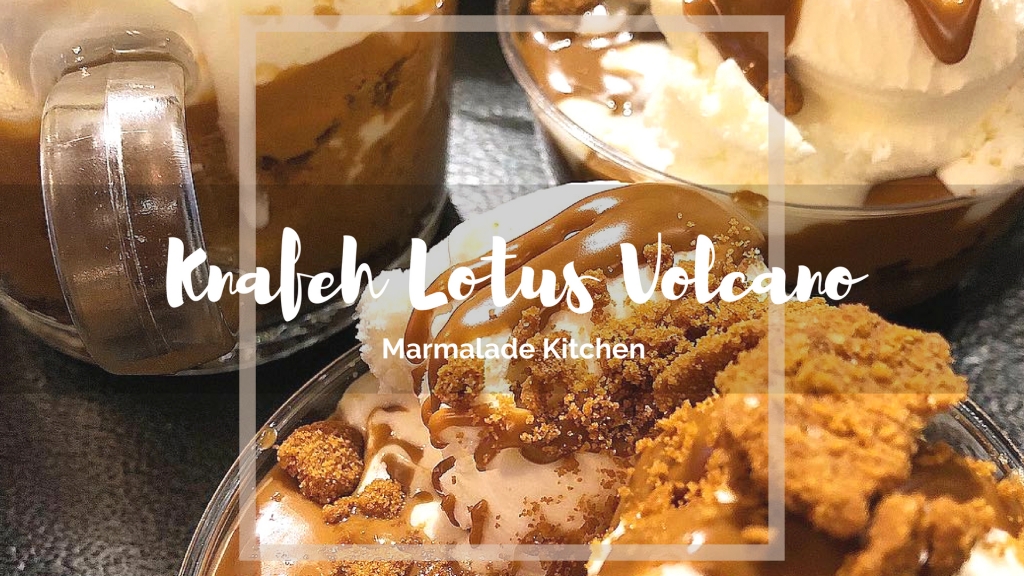 Combining two of heaven's tastiest desserts this luscious cake has a Knafeh base drenched with Lotus. That's not all. Served hot with an oozing caramel core, it's topped with vanilla ice cream and biscuit crumbles. No matter how vividly anyone can try to describe it, the only way to get the full Knafeh Lotus Volcano experience is to head down to Marmalade Kitchen and indulge in this delicious confection yourself.
---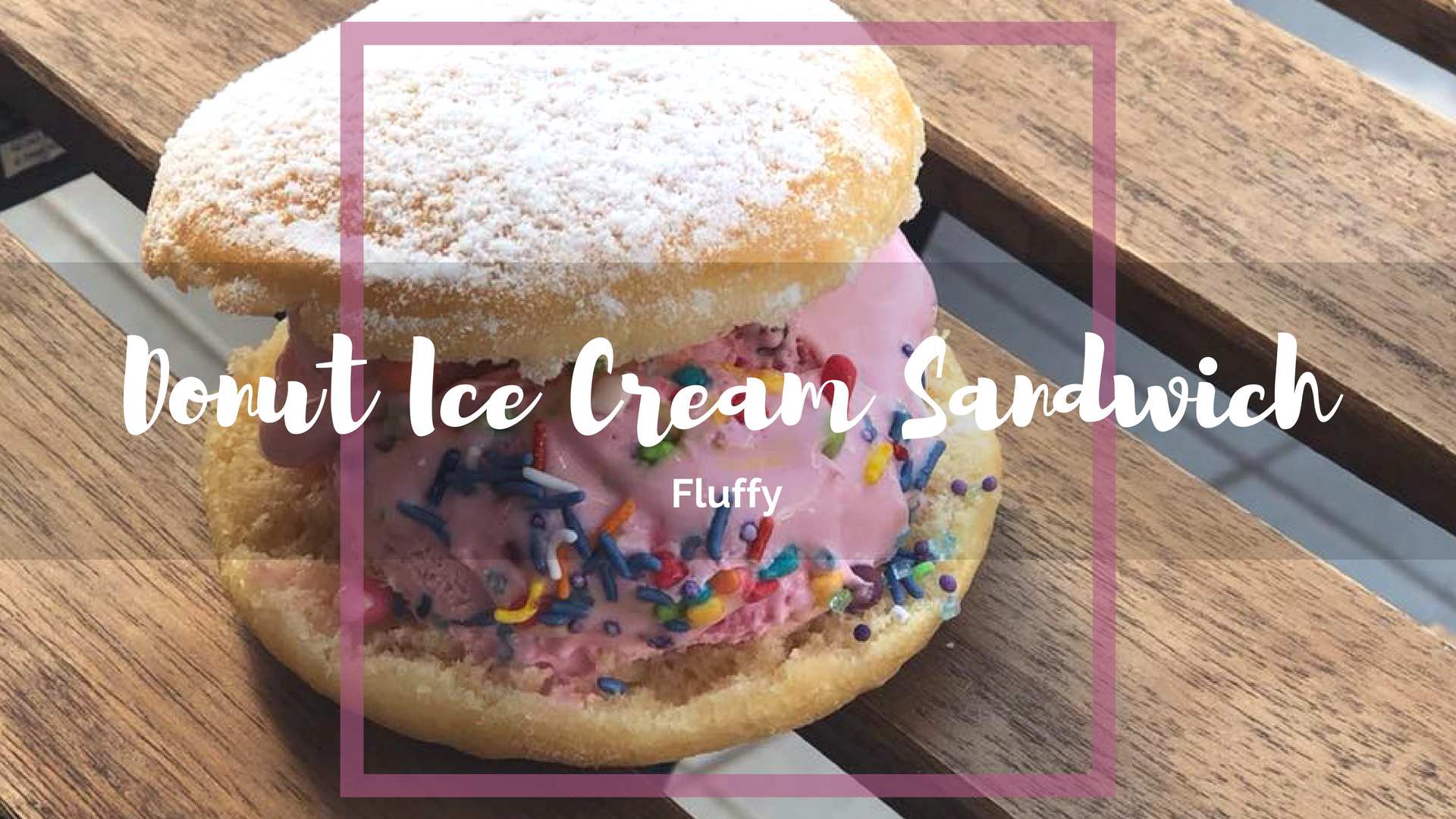 The Donut Ice Cream Sandwich at Fluffy is the ultimate way to package fried deliciousness and creamy coolness in one scrumptious treat. Regardless of the flavor combination you go for, this delectable, summer-time donut will leave your taste buds tantalized and begging for more.
---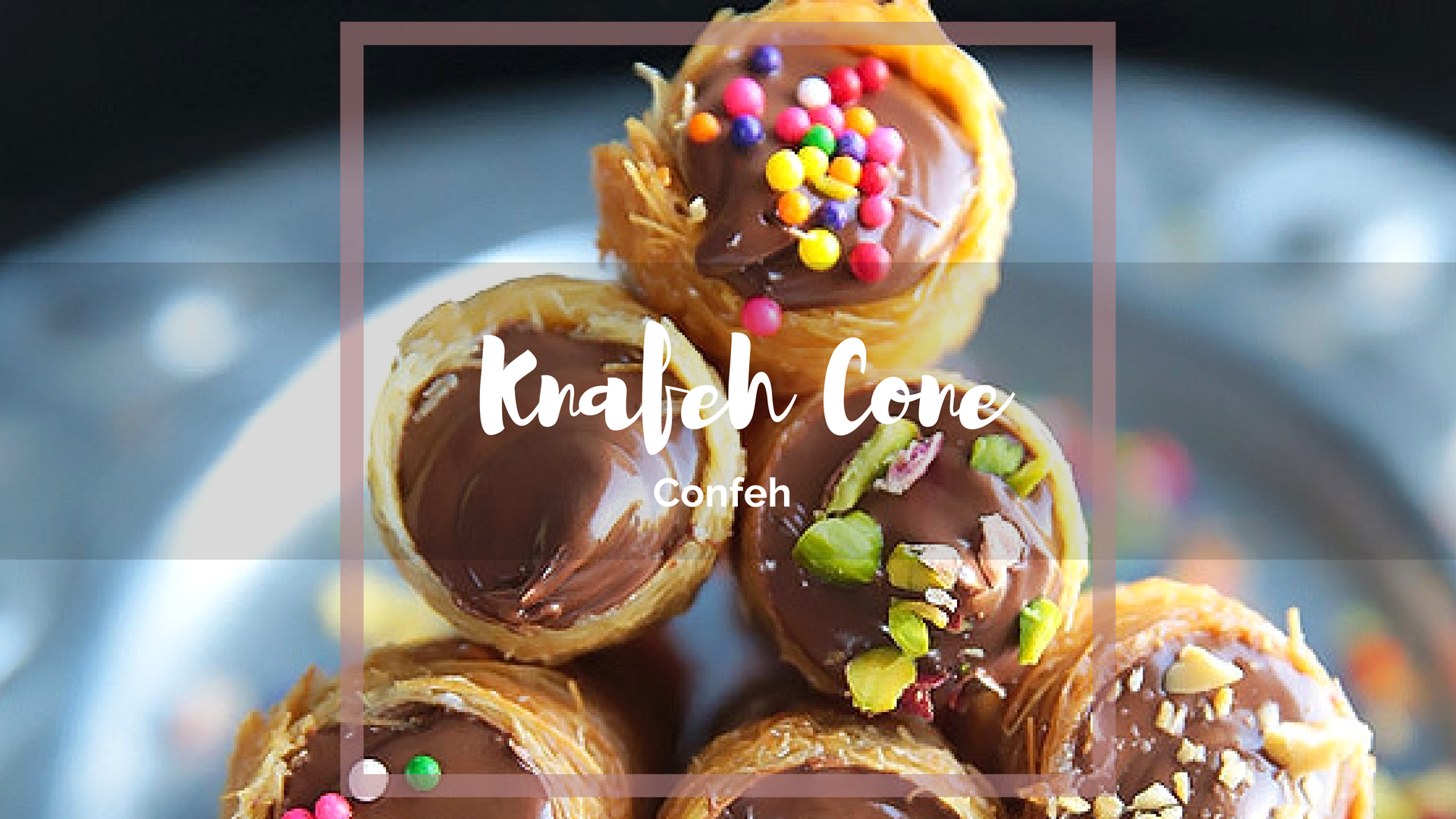 Another clever twist on the traditional Knafeh, Confeh serve their crunchy Knafeh cones filled with Nutella, cream, or your ice cream flavor of choice. Better yet, they sprinkle them with as many toppings as you desire. These bite-sized sweets are proof that Knafeh can be as unexpected as it is delicious. Stay tuned to find out where Confeh's next pop-up shop will be.
---
If you're not one to shy away from an ice cream trend, this one's for you. This refreshing soft serve offering at Free the Fork combines tastes of mild coconut with a subtle hint of vanilla, and yes it's jet black. Perfectly swirled and incredibly photogenic, it's the ultimate dessert for a picture-perfect Instagram shot.
---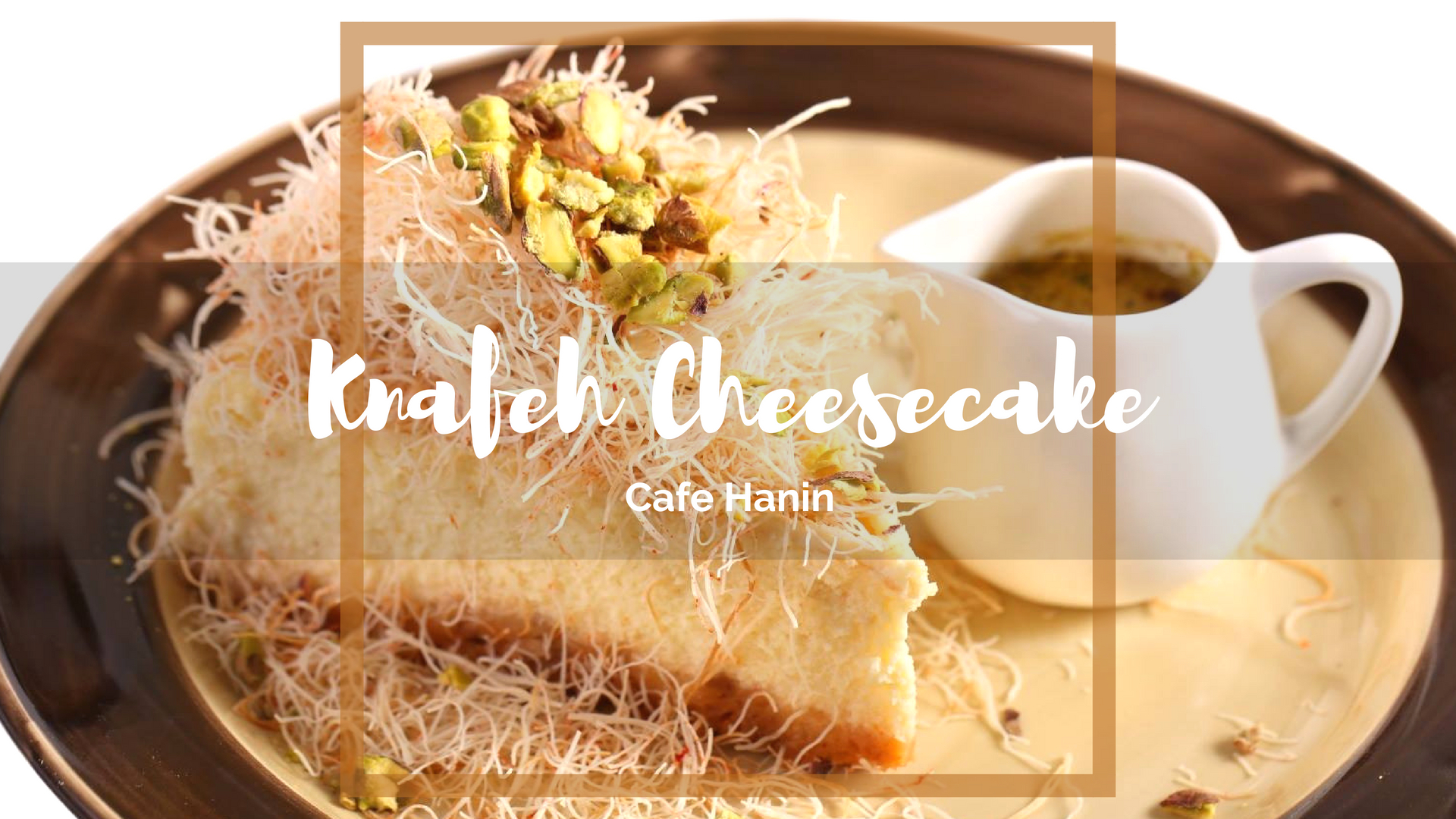 Whatever you know and love about cheesecake is about to change after you try Cafe Hanin's Knafeh Cheesecake. The creaminess of the cheese complimented by the crispiness of the Knafeh dough topped with crunchy pistachios and finished off with a drizzle of sugar syrup makes this cheesecake equal to heaven on a plate.
---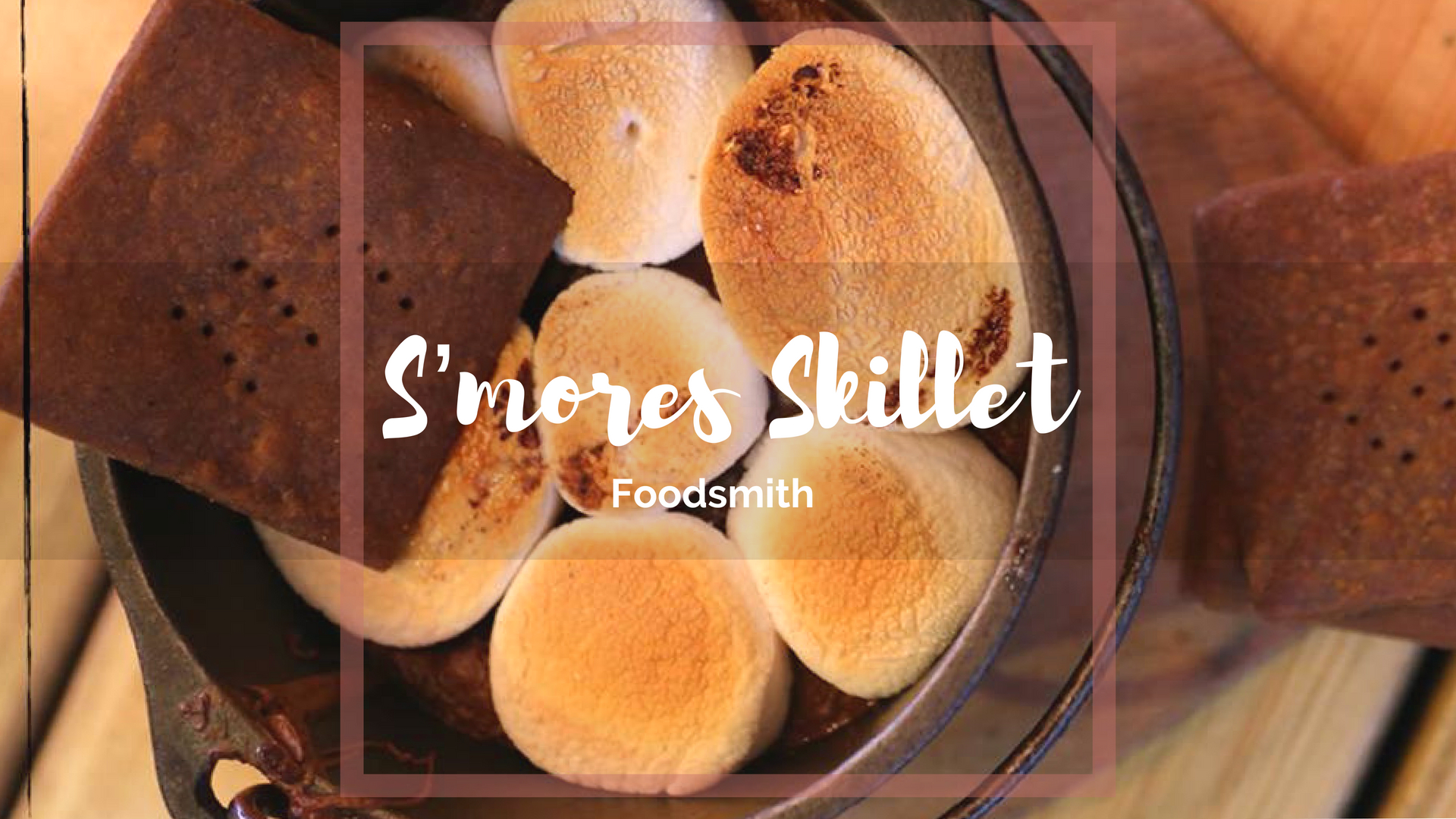 Craving s'mores but don't have the time to make them the old fashioned way? Foodsmith are serving up an upgrade of this classic camping treat nowadays. What's not to love about dipping homemade graham crackers into a skillet full of fire roasted marshmallows layered over silky smooth dark chocolate? Absolutely nothing.
---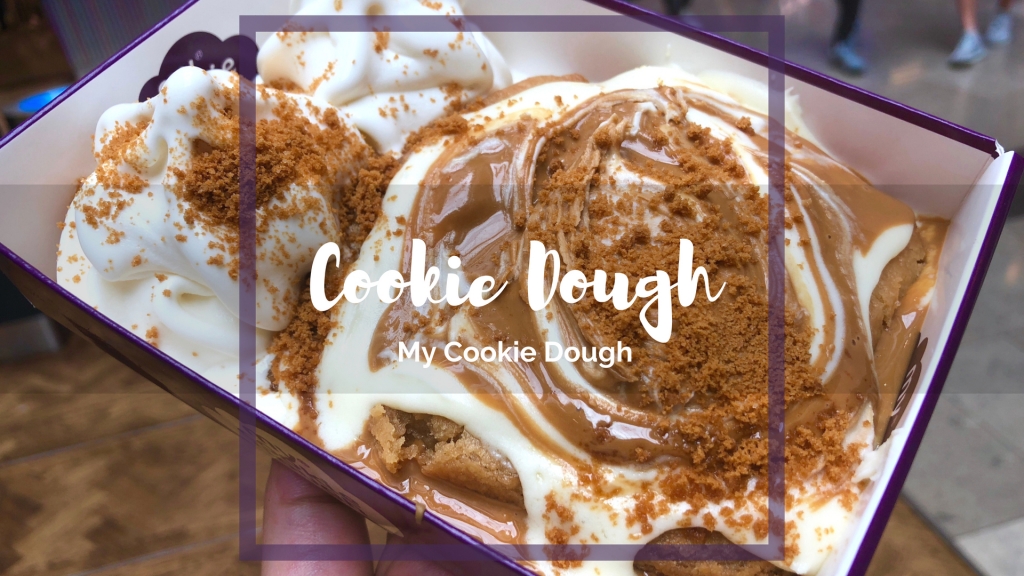 A sweet taste of nostalgia, this dessert will instantly make you relive those moments of sneakily eating spoonfuls of raw cookie dough while your mom was baking, except this one is the completely safe grown-up version. Paired with soft serve ice cream and your favorite toppings, My Cookie Dough's warm goodness will satisfy every last bit of your childhood cravings.
---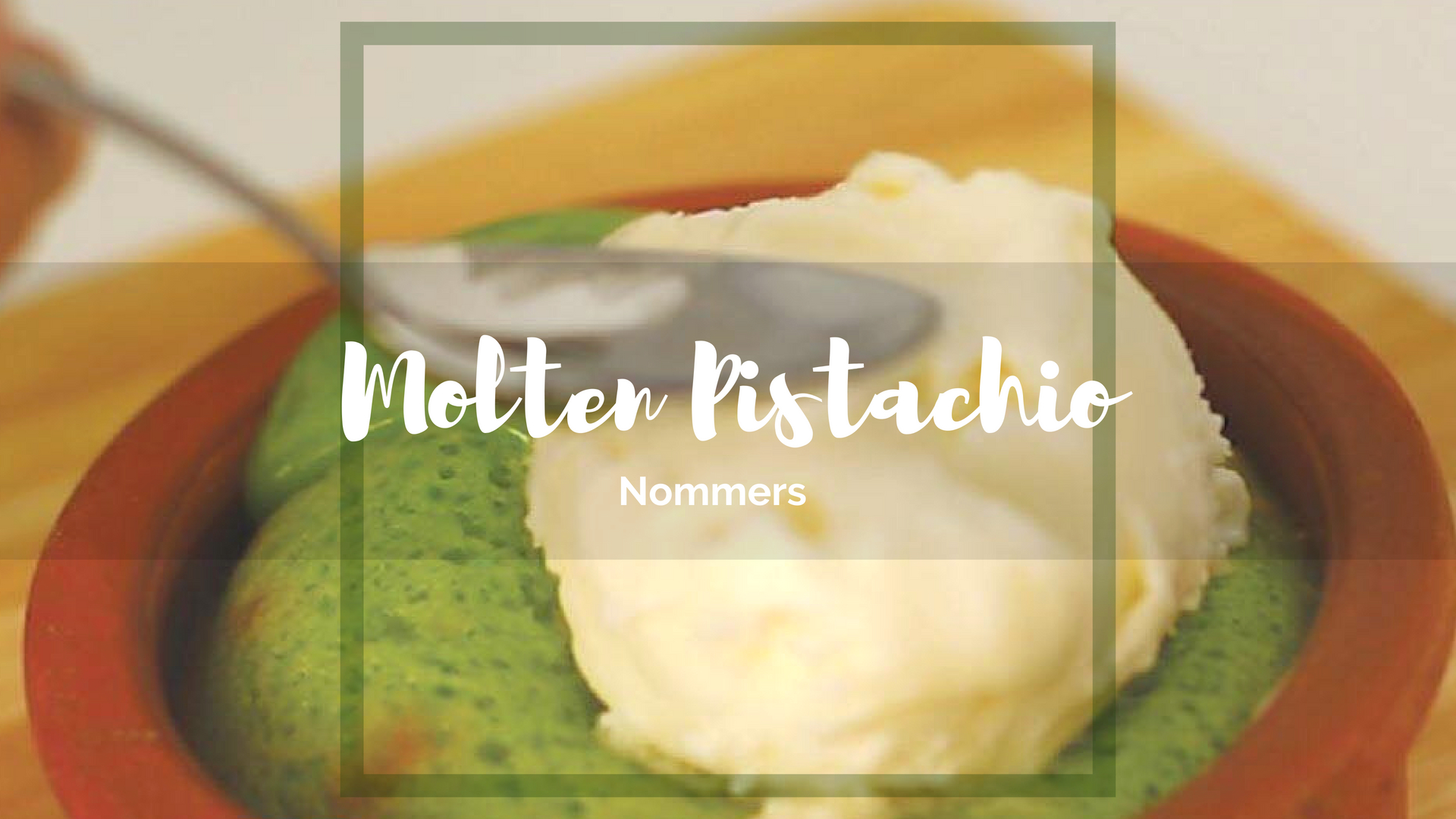 An indulgence perfect for all times, Nommers' Molten Pistachio cake has an unbelievable nutty essence to it. Topped with a generous scoop of vanilla ice cream to bring out the rich pistachio flavor, this combination of hot and cold is bound to blow your mind.
---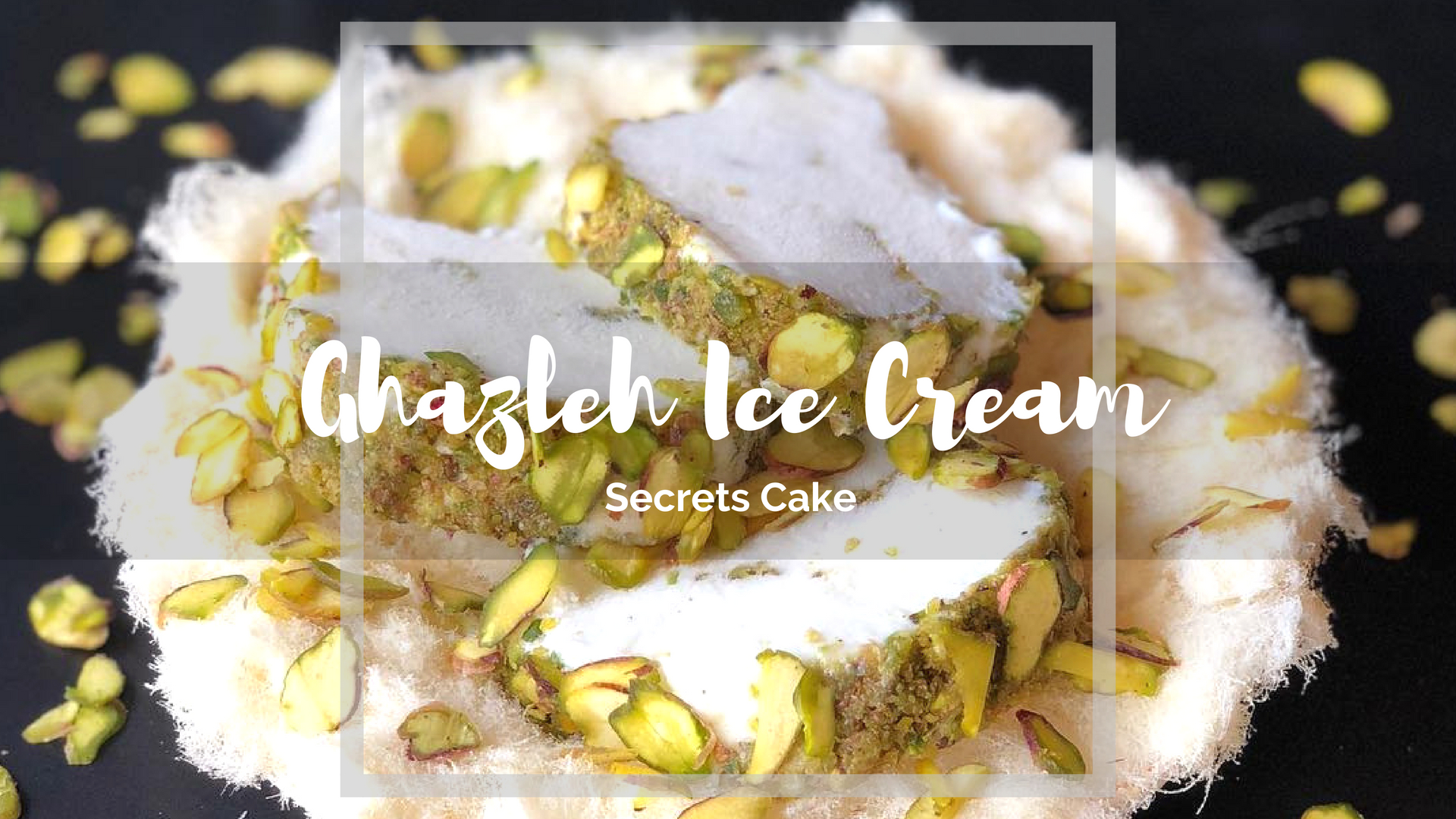 All the way from Beirut, Secrets Cake has finally brought this famous dessert to Amman. The flavor fusion and textural contrast of Lebanese cotton candy with creamy mastic Arabic ice cream is to die for. Like that isn't enough, it's finished off with sprinkles of crushed pistachios and a drizzle of sugar syrup on top.
---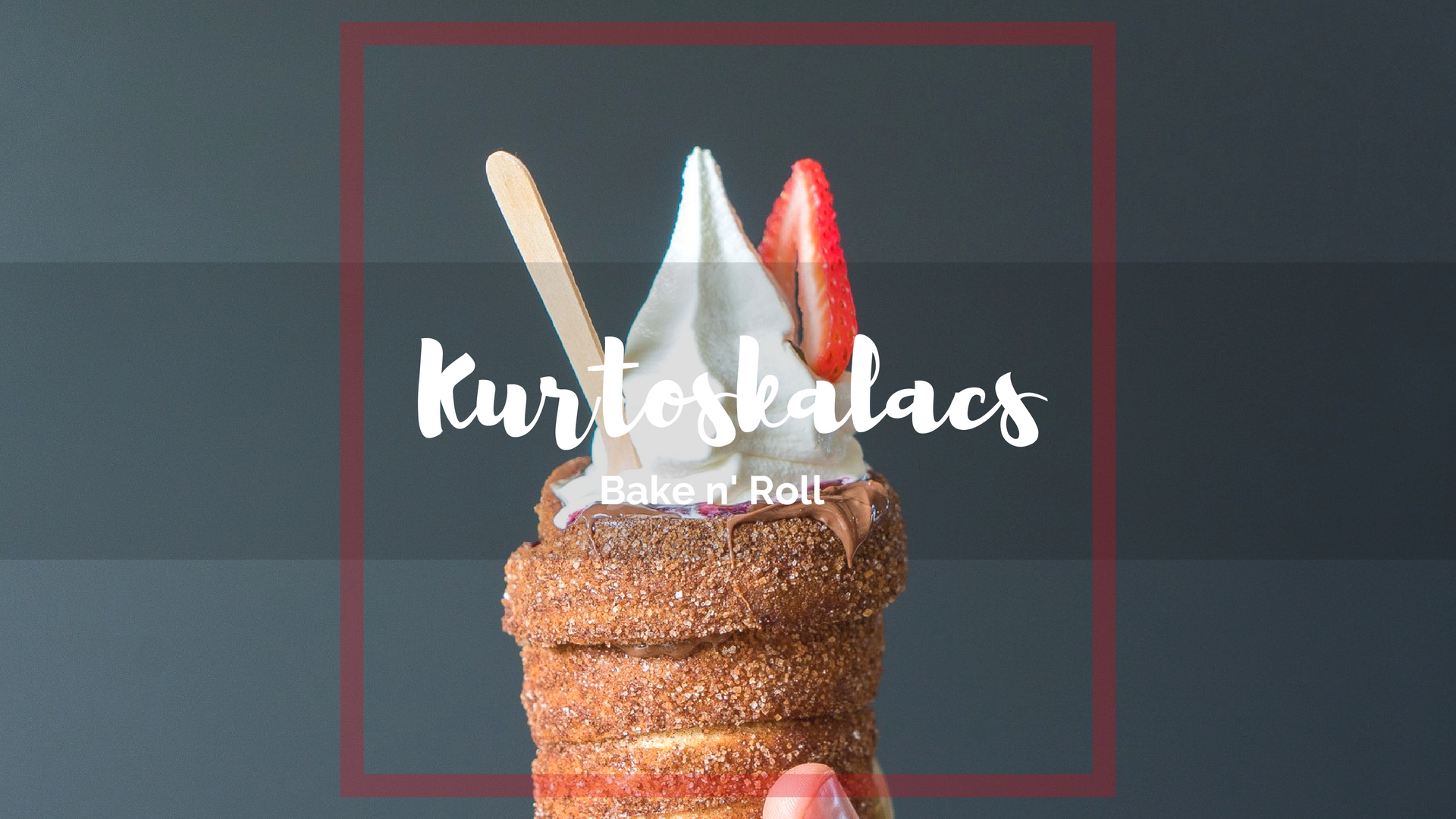 Besides their odd shape, what makes chimney cakes (known as Kürtőskalács in Hungarian) so popular is the combination of having a satisfying crunch on the outside and soft fluffiness on the inside. Bake n' Roll offer many coating, filling, and topping variations to dress up these freshly baked goodies making your options practically endless.
---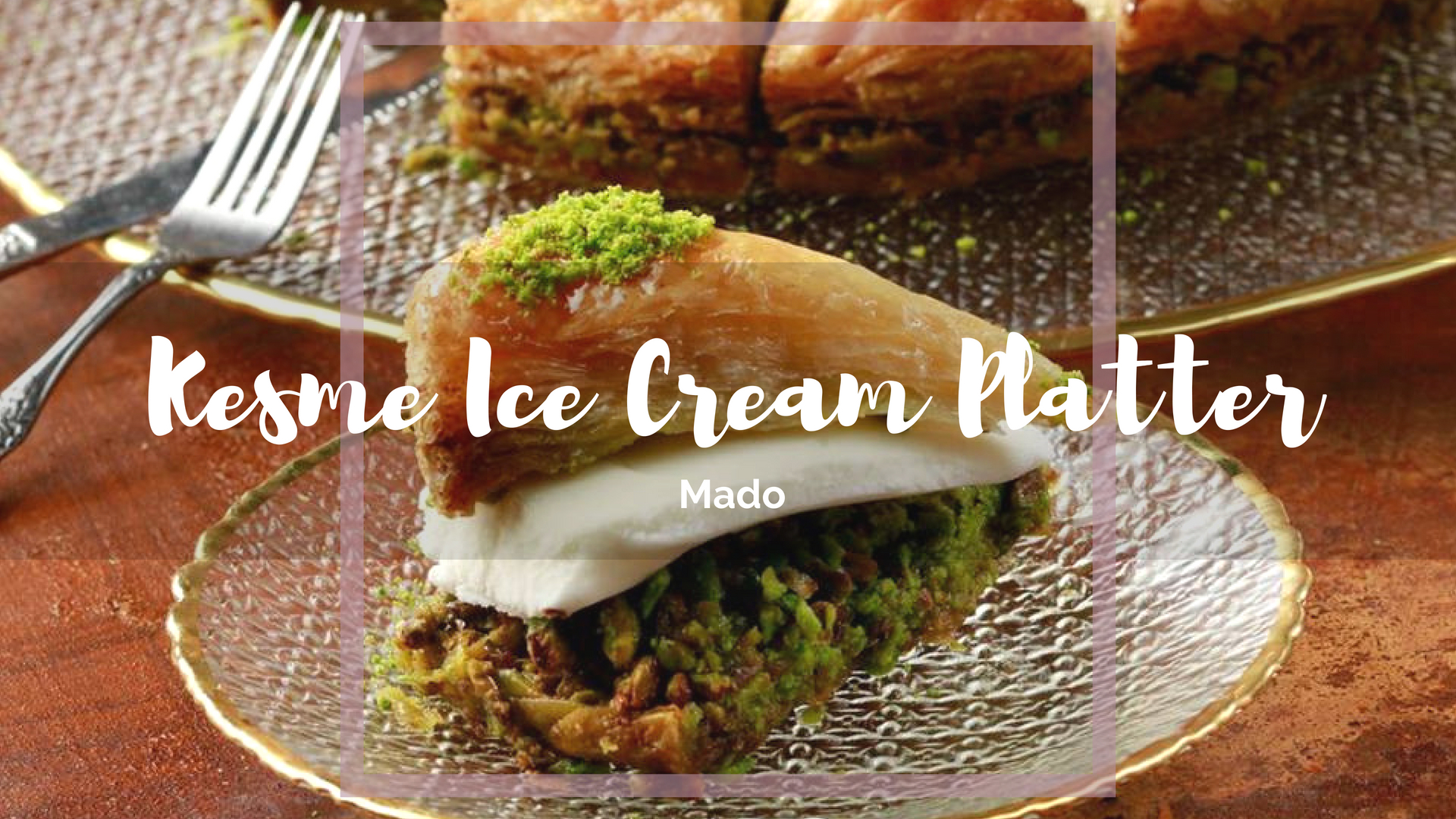 Whether you prefer pistachio or walnut stuffing, this dessert will take you beyond the limits of the traditional Turkish Baklava. The way Mado's silky handmade ice cream melts making way for the richness of the baklava is just straight out of your dreams.
---
Remember there's always room for dessert and as always, stay curious!
Lemur Love,
The Tip n' Tag Team