As the temperature keeps rising so do the hot events happening in Amman! If this week is any insight into what to expect for August then we are excited to see what hidden gems next week holds! Kick back this week with some music, films and outdoor fun but don't forget to stay hydrated!

Jonas Saalbach @Canvas
August 6 at 10:00 p.m.

Get ready for one exclusive night with up and coming electronic music artist all the way from Berlin, Jonas Saalbach (Live set). Enjoy a warm up by AVIDBOLD with a back to back from Etchar and after hours with FUZZ! Tickets are10 JD (before midnight) or 15 JD (after midnight) This is a limited capacity event so get in touch NOW for guest list & table bookings. This event is brought to you by AVIDBOLD & Etchar in collaboration with Freedom Music.
Kais Catharsis [EP] Release & Za'ed Na'es & Arabs with Synthesizers @Canvas
August 7 at 8:30 p.m.

Canvas is brining us back to back events this week of amazing music & great atmosphere! Join Story Entertainment & Malahi for Kais EP Release, Za'Ed Na'es & Arabs With Synthesizers! Tickets are 10 JD being sold at Jo Bedu & Turtle Green Tea Bar. This event is sponsored by Carakale Brewing Company, Fatty Dabs Burger Shack and Uber (who is offering free rides to the event when you use the promo code malahijo)!
Mashrou' Leila @Roman Theater
August 14 at 7:00 p.m.

Plan ahead for this event because you will not want to miss it! After a two year absence Mashrou' Leila are back to perform at the Amaan Music Festival with Yazan Haifawi. Don't miss one of the best bands in the region, especially live! Tickets are only 20 JD to be up close to the stage or 15 JD to be on the amphitheater. Tickets will be selling soon at Turtle Green Tea Bar, Jo Bedu and online at citarra.me – This event is sponsored by NESCAFÉ Media Partners: Layali Amman, UMen Magazine and Play 99.6!

Moroccan Film Days in Amman @Royal Film Commission
August 3 – 6 at 8:00 p.m.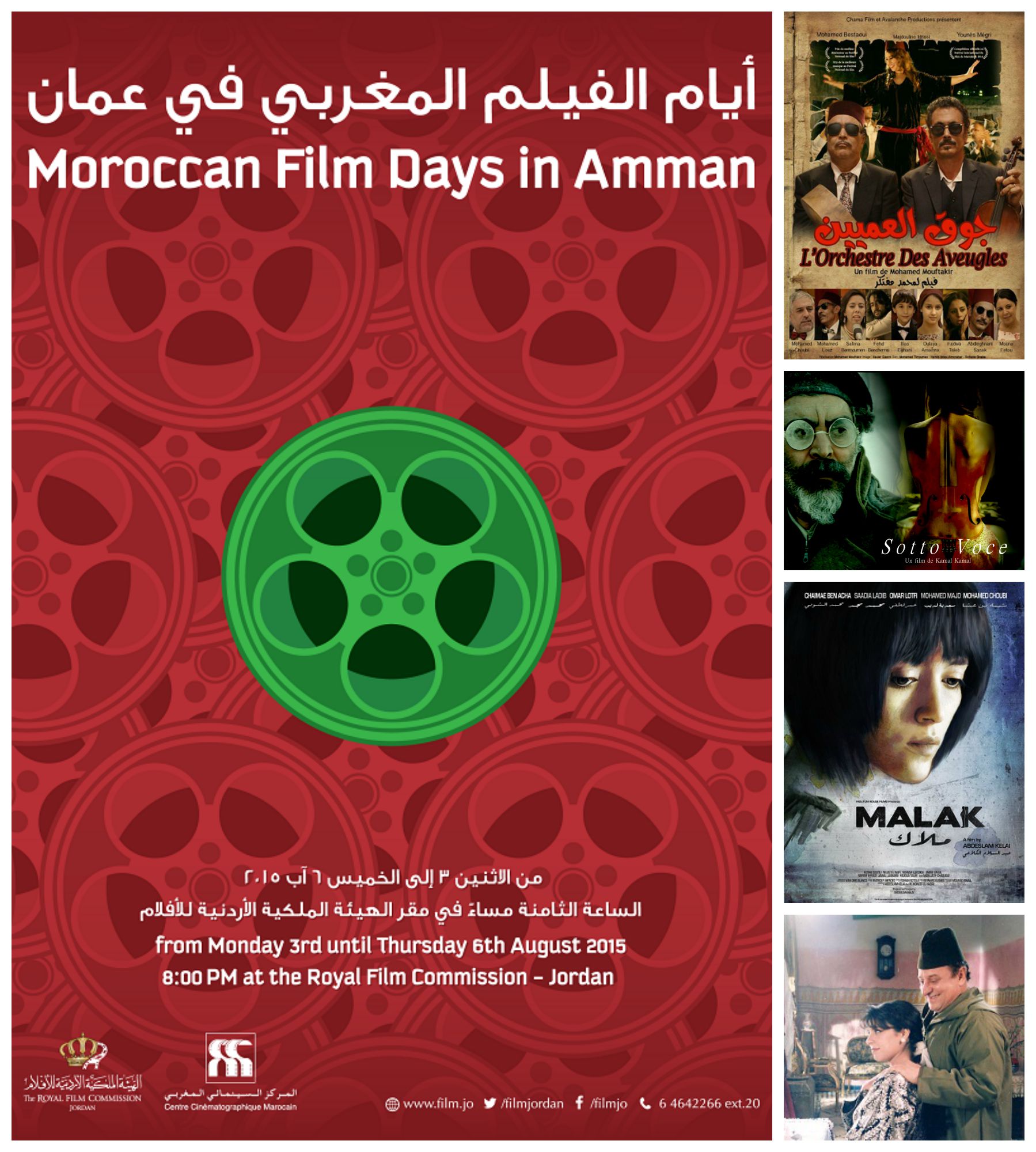 The Royal Film Commission in cooperation with the Moroccan Cinema Center presents Moroccan Film Days in Amman! Dive into a list of films full of colorful characters, adventure, music, love and pain. To find out more about the films just click & watch the trailers!
August 3 – The Orchestra of Blinds by Mohamed Mouftakir
August 4 – Sotto Voce by Kamal Kamal
August 5 – Malak by Abdeslam Kelai
August 6 – Looking for my Wife's Husband by Mohamed Abderrahmane Tazi

Majaneen – Dead Sea Obstacle Race @Dead Sea Spa Hotel
August 8 at 10:00 a.m.

Do you have what it takes to complete the first ever obstacle race at the Dead Sea? You will have to deal with the sun, salt, sea and sand! Be prepared for a 1km loop, including a 150m swim in the Dead Sea, plus running, jumping, climbing & eventually crawling to the finish line. The cherry on the cake is that you have only 75 minutes to complete the loop 3 times! Register (if you dare) now to secure your place, entry is 50 JD and participant fees give you day entry to the beach, towel service, a t-shirt, finisher medal, goody bag, free water on course and special hotel offers. Members of your entourage will be charged a severely discounted beach day-use rate of only 10 JD that also includes towel service.
Bubble Soccer @Amman Football Court
August 7 from 6:00 to 9:00 p.m.

Kick up some fun with Amman Jerash Rotaract Club, with The A Team, for their bubble soccer & chess fundraising event! Grab your friends and get ready to laugh, roll and sweat up and down the pitch! Tickets are only 12 JD at the door, be sure to be on time!

Ladies Saturday @OH Beach Resort
Every Saturday from 9:00 a.m. to 7:00 p.m.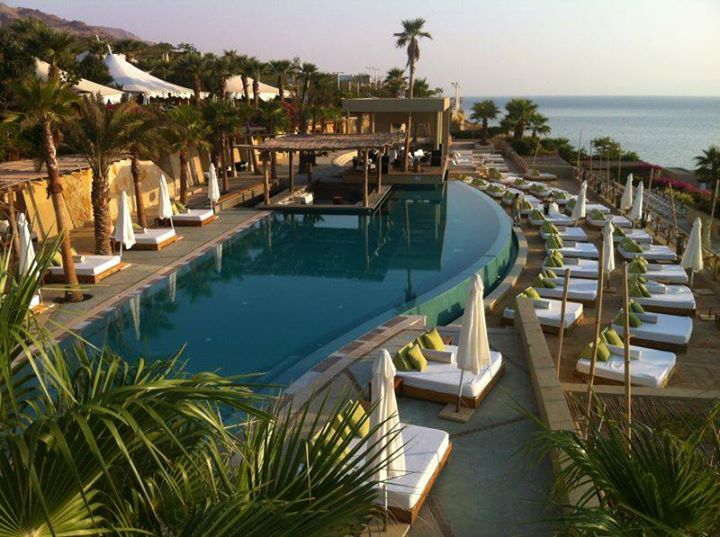 With the recent spike in questions on Tip n' Tag about swimming & pools we got you covered ladies! Every Saturday until the end of summer enjoy the privacy at OH Beach for tanning and fun. Entrance is only 25 JD including access to the main pool & beach or pay 40 JD to add lunch at Al Omara Restaurant. Either way cool down and relax this weekend with your friends or family!
Stay thirsty Amman!
Lemur Love,
The Tip n' Tag Team