Amman houses many art galleries worth exploring. Local and international artists alike help the art scene thrive with their installations, paintings, and interactive pieces. With the Pubcrawler in mind, the Tip n' Tag Team has taken it upon itself to whip out this art gallery crawl across the districts of old Amman. Put on your sunblock, wear your Birkenstocks, and take in the last of summer's sun rays on this curated adventure before winter bites again.
---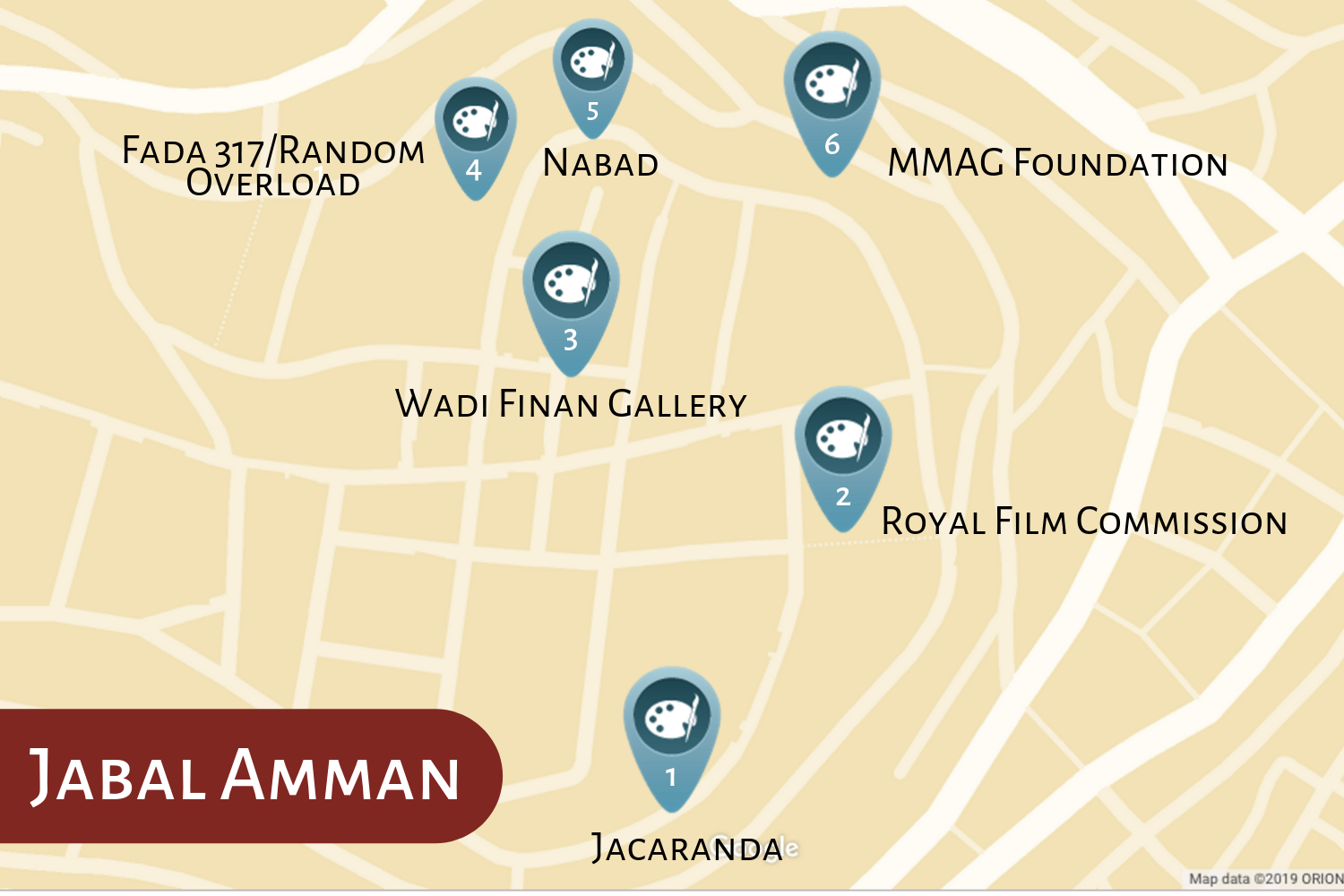 ---

First on the list is Jacaranda, your go-to art gallery for anything printed and painted on paper. They offer new works and exhibitions on a regular basis. Most of which are curated based on one unifying concept rather than around individual artists. You can drop by this gallery if you're looking to enrich your personal collection of art, or have a peek at what the art community has to offer.
---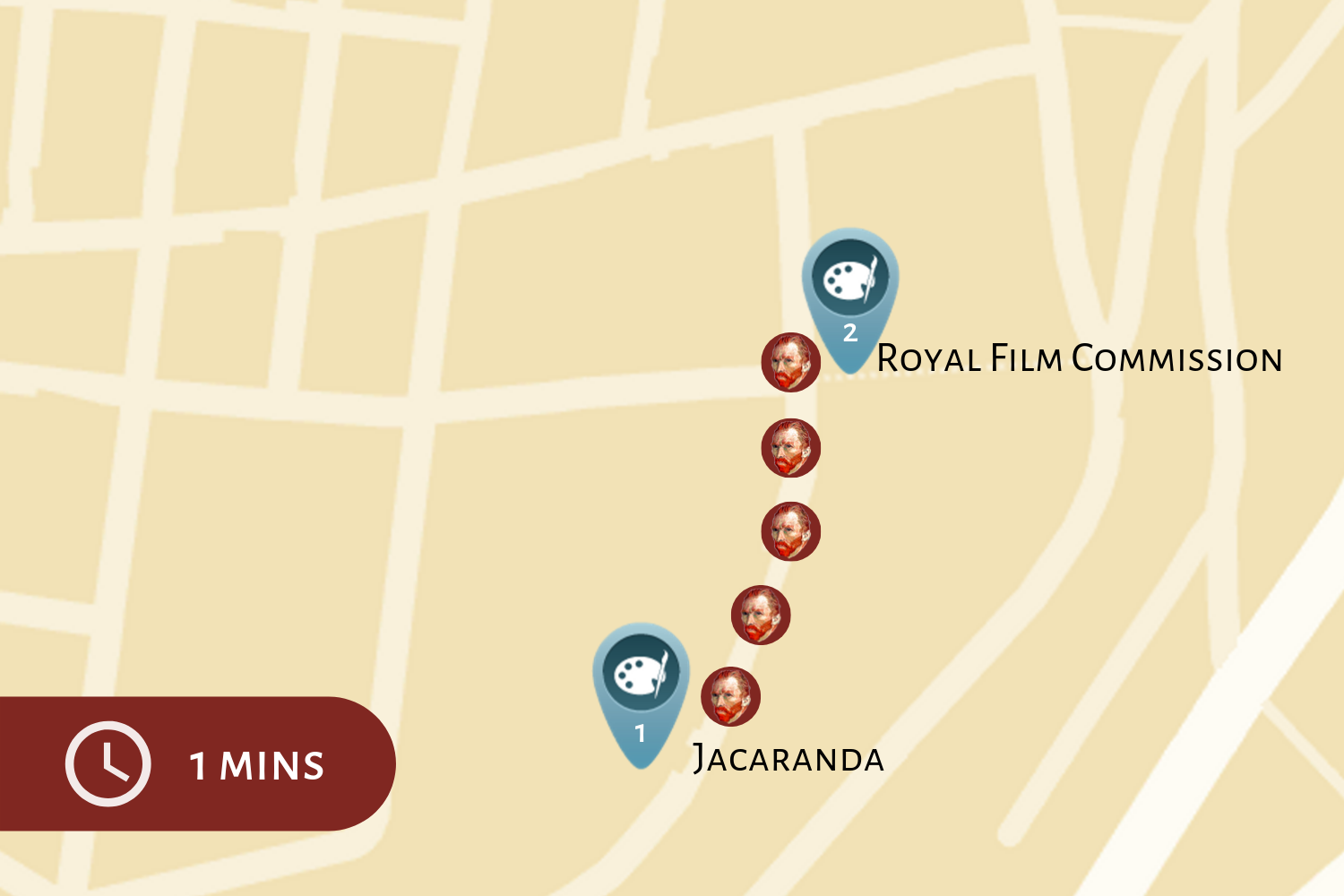 Your next stop on this art gallery crawl is the Royal Film Commission's film library. Here, you can browse their extensive collection of over 2000 movies to your heart's content. Pick your favorite flick, and immerse yourself in the movie at one of their private viewing stations. If you lost track of time, their in-house cafe, Montage, is a great spot to get your caffeine fix to prepare you for the crawl ahead.
---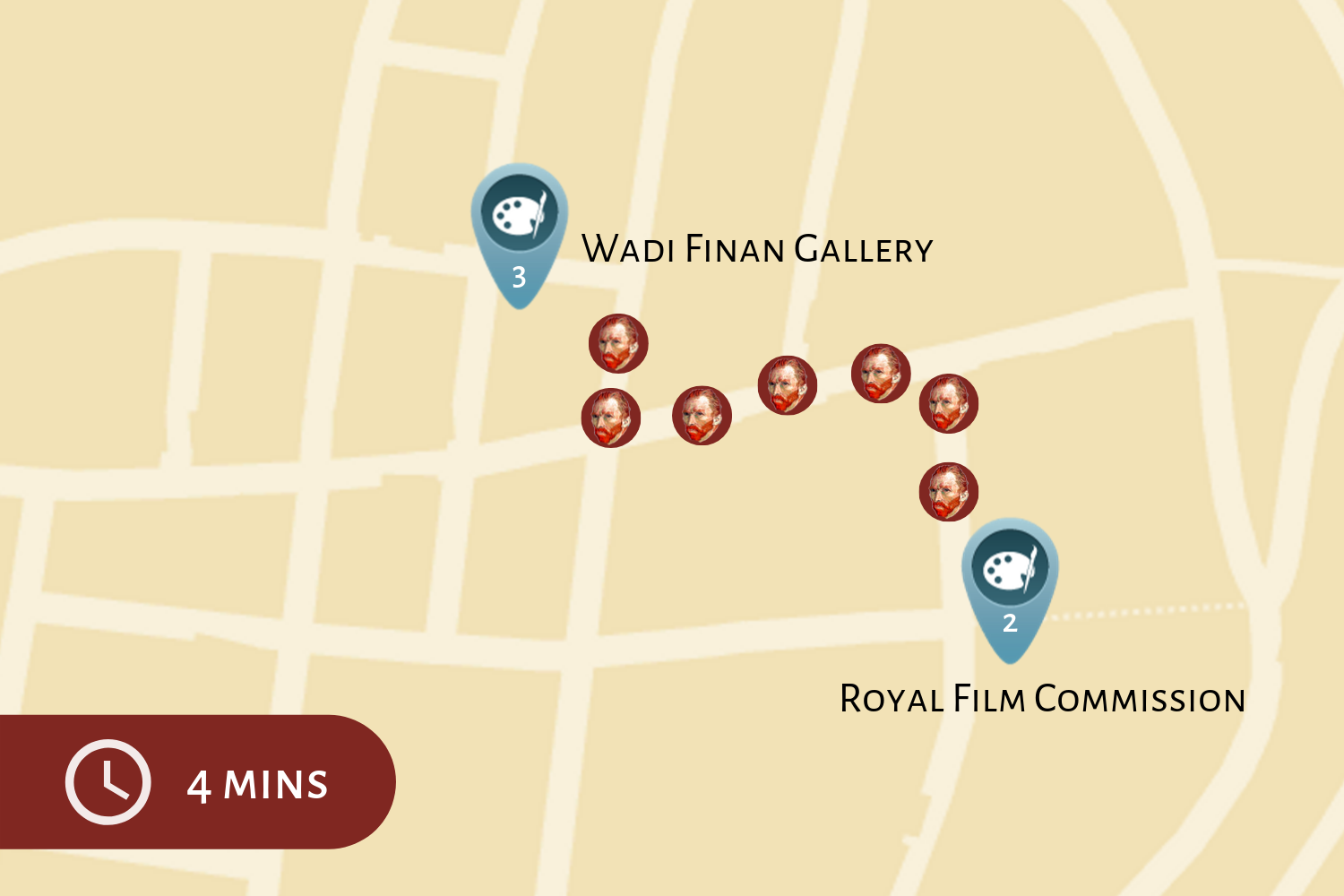 Next up, you'll want to check out Wadi Finan Art Gallery, tucked away in a picturesque alleyway in Jabal Amman. This gallery, though minimalistic in design, fills its walls with striking abstract works created by local and international artists. The gallery also offers art classes and workshops to help you get in touch with your inner-artist.

---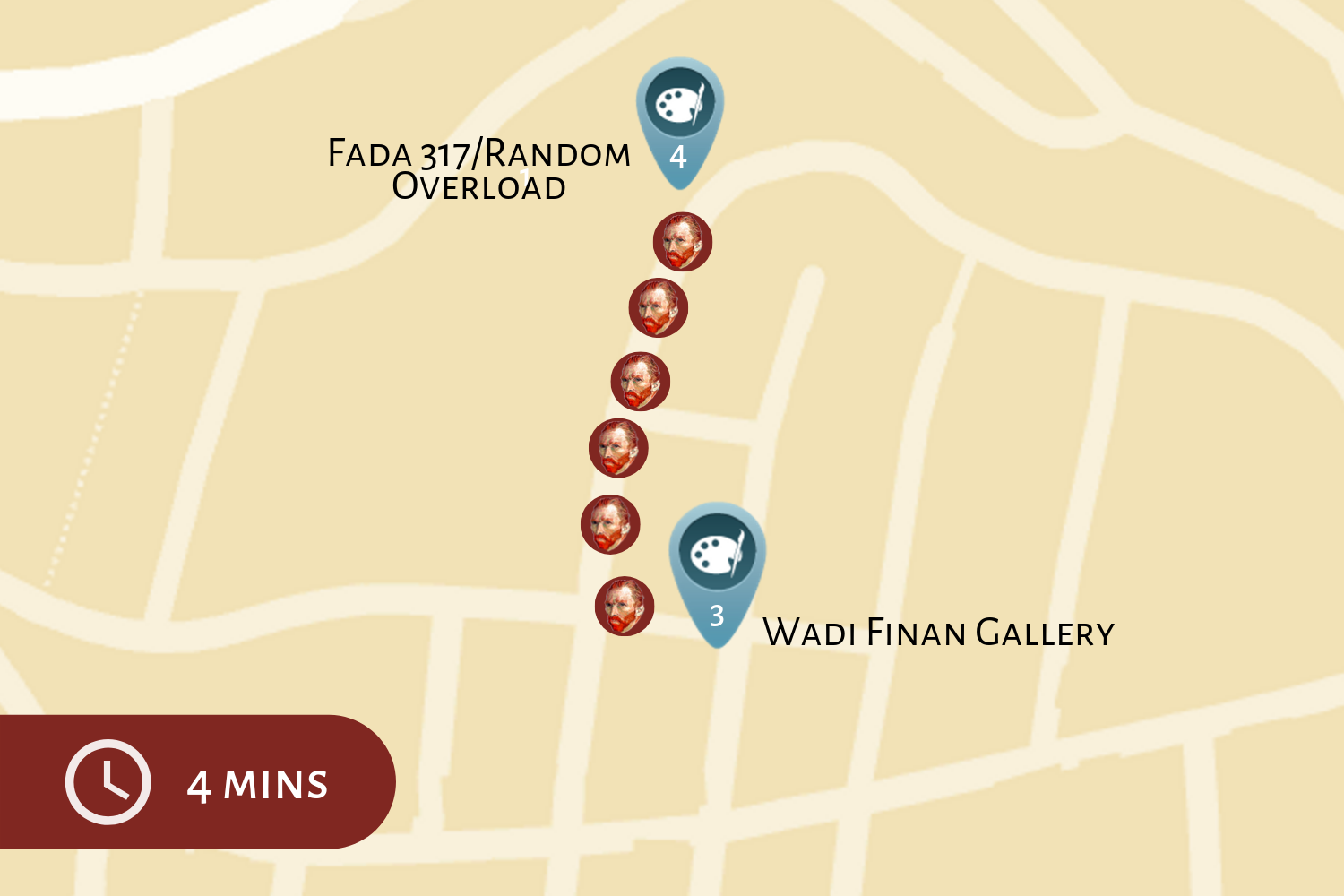 Follow the graffiti down the road from Wadi Finan, and you'll find Fada 317 and Random Overload. Fada is a unique studio dedicated to comics, illustrations, and graffiti. Random Overload, on the other hand, is a community space and local fashion workshop that holds exhibitions every other Friday. Once you're there, you'll see a lot of friendly kittens. This is something worthy of celebration.
---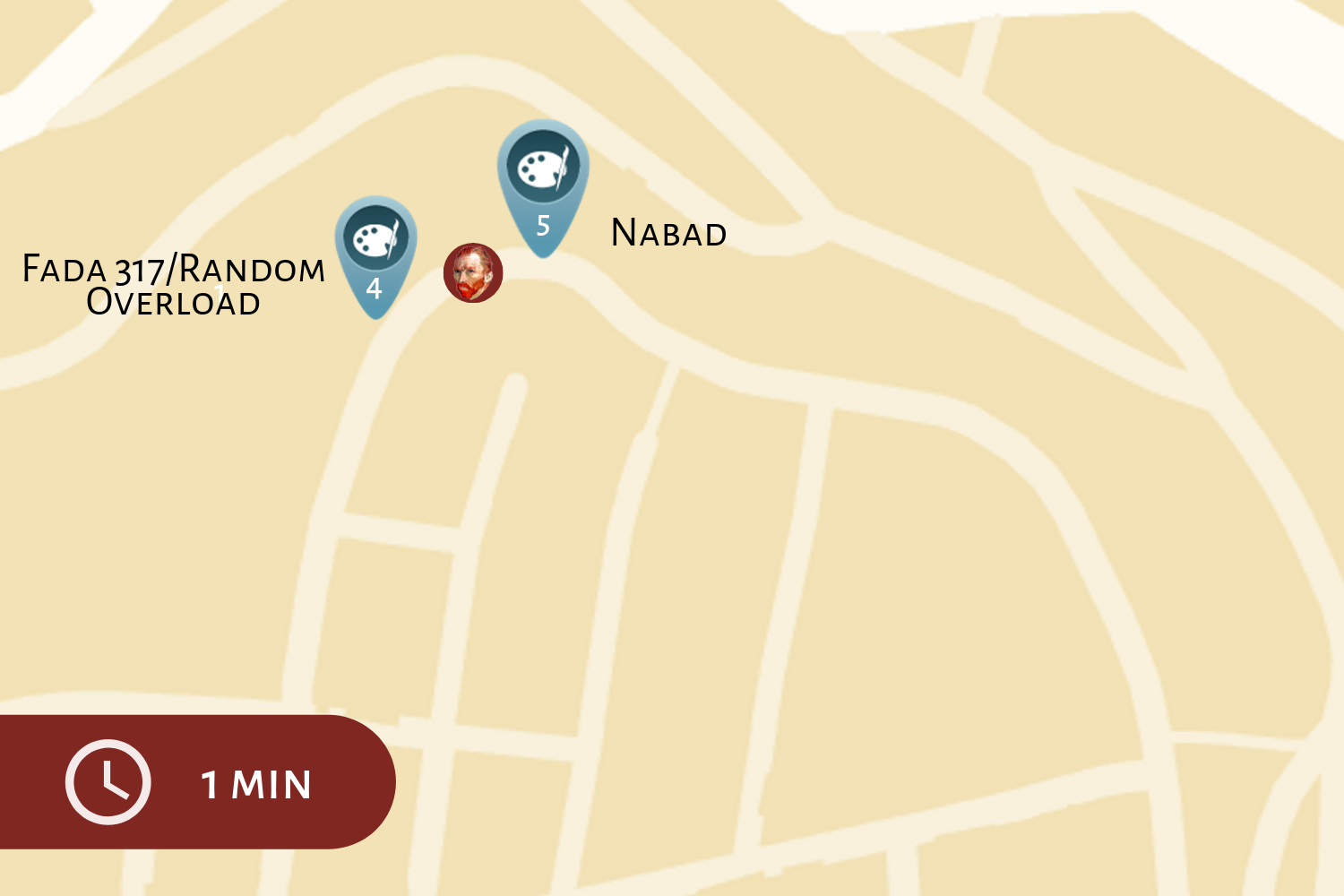 Nabad Art Gallery is where you'll feel like you're stepping into a scene from a painting, as it's a renovated and revived 1930s residence. The gallery makes use of the open spaces often seen in architectural designs that are straight out of the vintage era, and has works of art covering its walls. This is a good spot to take a breather under the shade of the trees in their courtyard.
---

Though it is one of the newer spots to hit the art scene, the MMAG Foundation is quickly making a name for itself. The Foundation takes place in a compound made up of a collection of early 20th century buildings, with a public design library to top it off. Grab a quick cup of tea there, and browse their dedicated selection of arts. Once you're done exploring the library, head down to their exhibitions. The Foundation is a marvel to explore, as it utilizes space well, with audiovisual exhibitions occasionally spanning several buildings.
---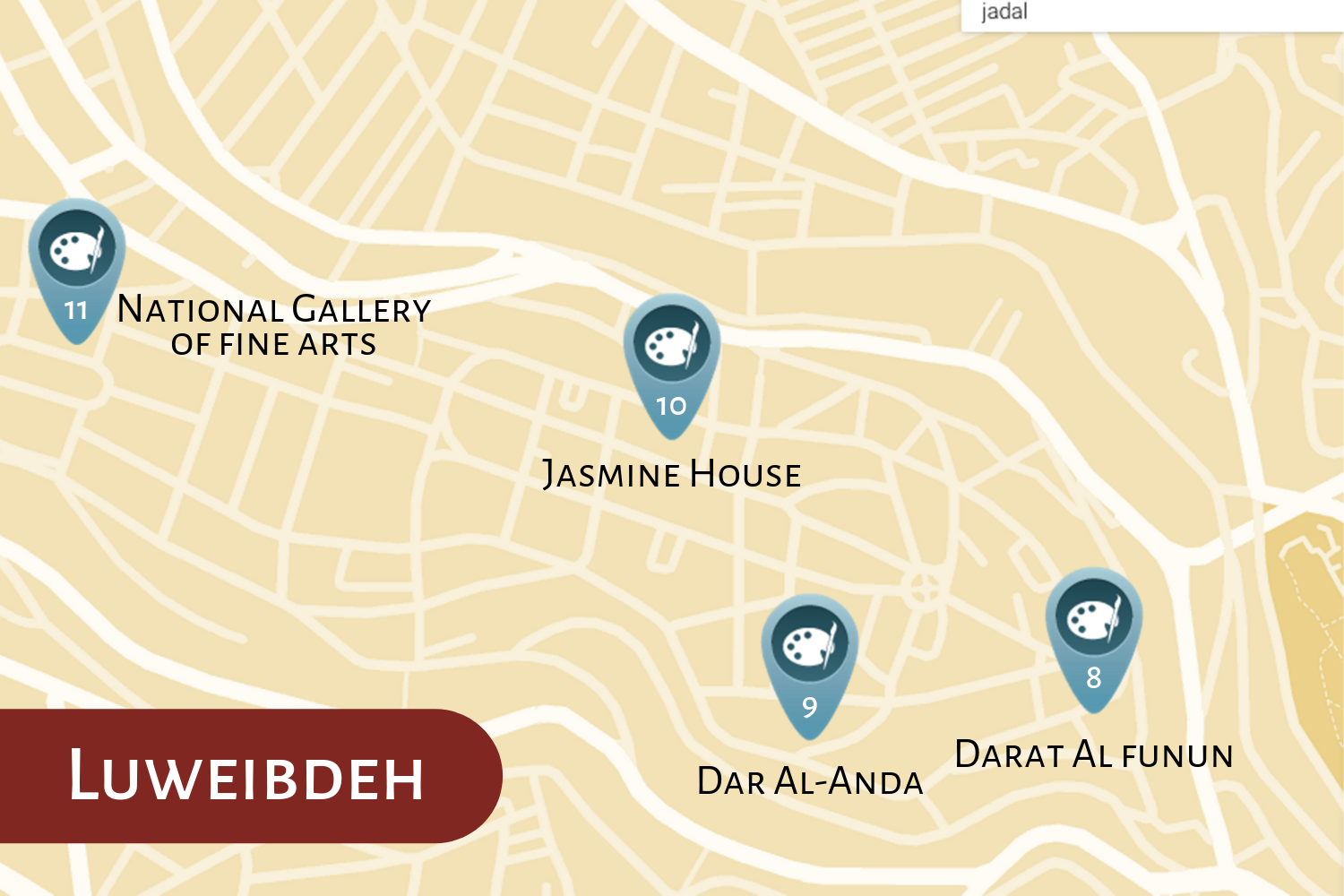 ---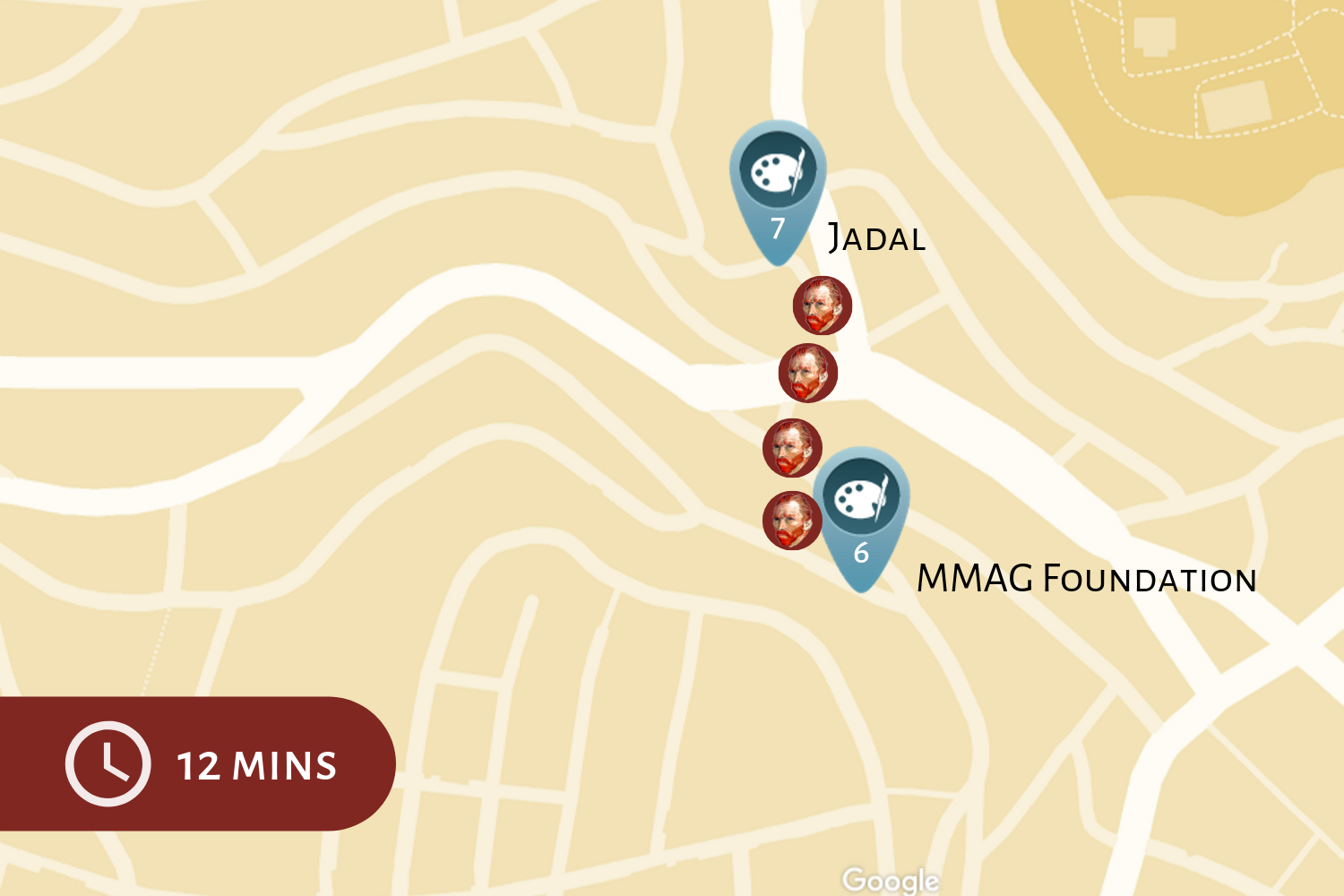 On the crossroads between Jabal Amman and Weibdeh, be sure to drop by Jadal on the Kalha Staircase. This cafe is hard to miss, and is a great place to relax and muse about your art adventure. If you're lucky, you might catch one of their many cultural activities. This is the longest you'll be walking between galleries, so you might want to grab refreshments when you're there. Blast The Climb by Miley Cyrus, and continue on to the top of the staircase.
---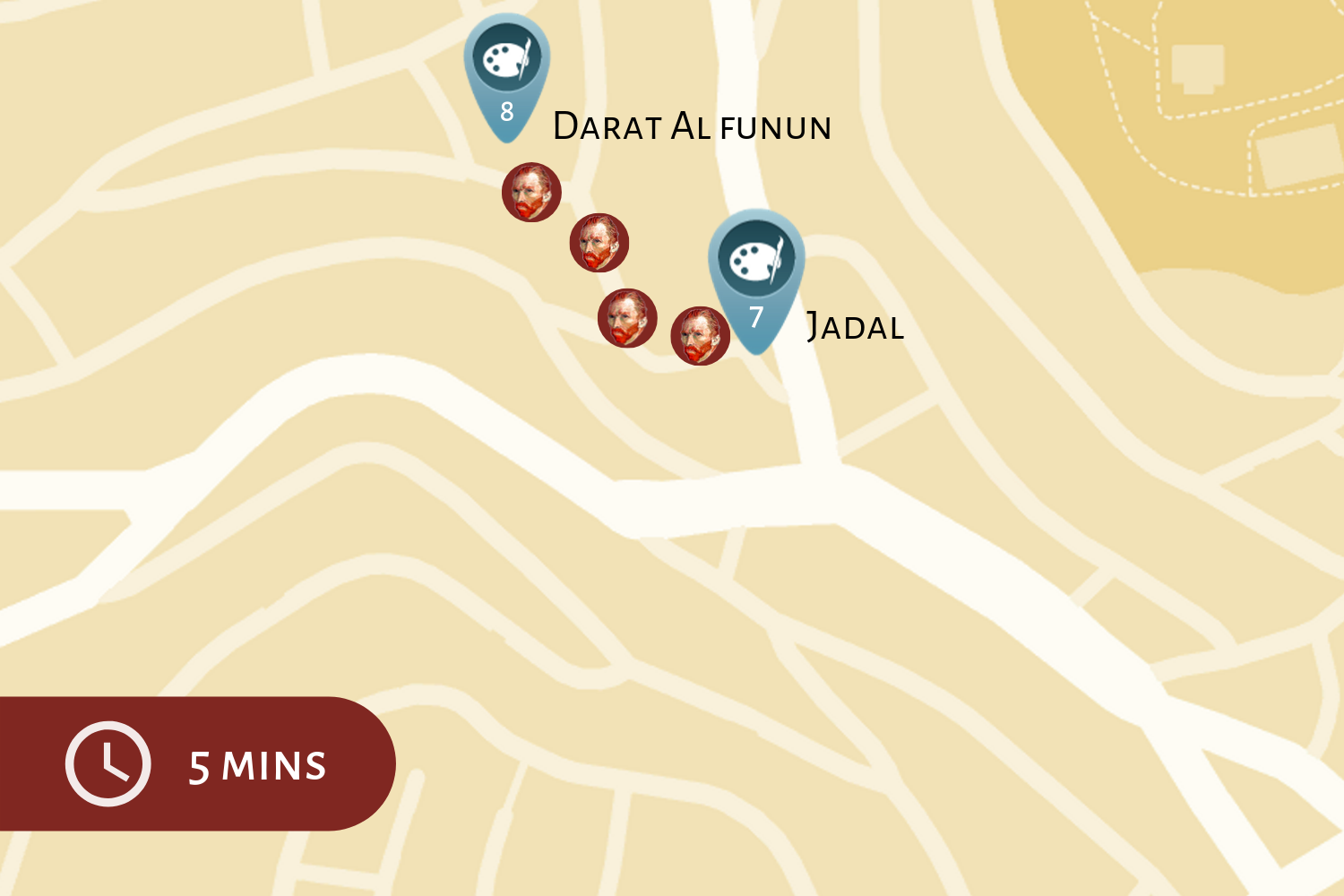 You've survived the climb of the Kalha Staircase, well done. Take a deep breath, and behold the grandeur of Darat Al Funun straight ahead. Welcoming you will be the archaeological site, which the gallery mounts. Several 20th century buildings make up Darat Al Funun, which often hosts multiple exhibitions simultaneously.
---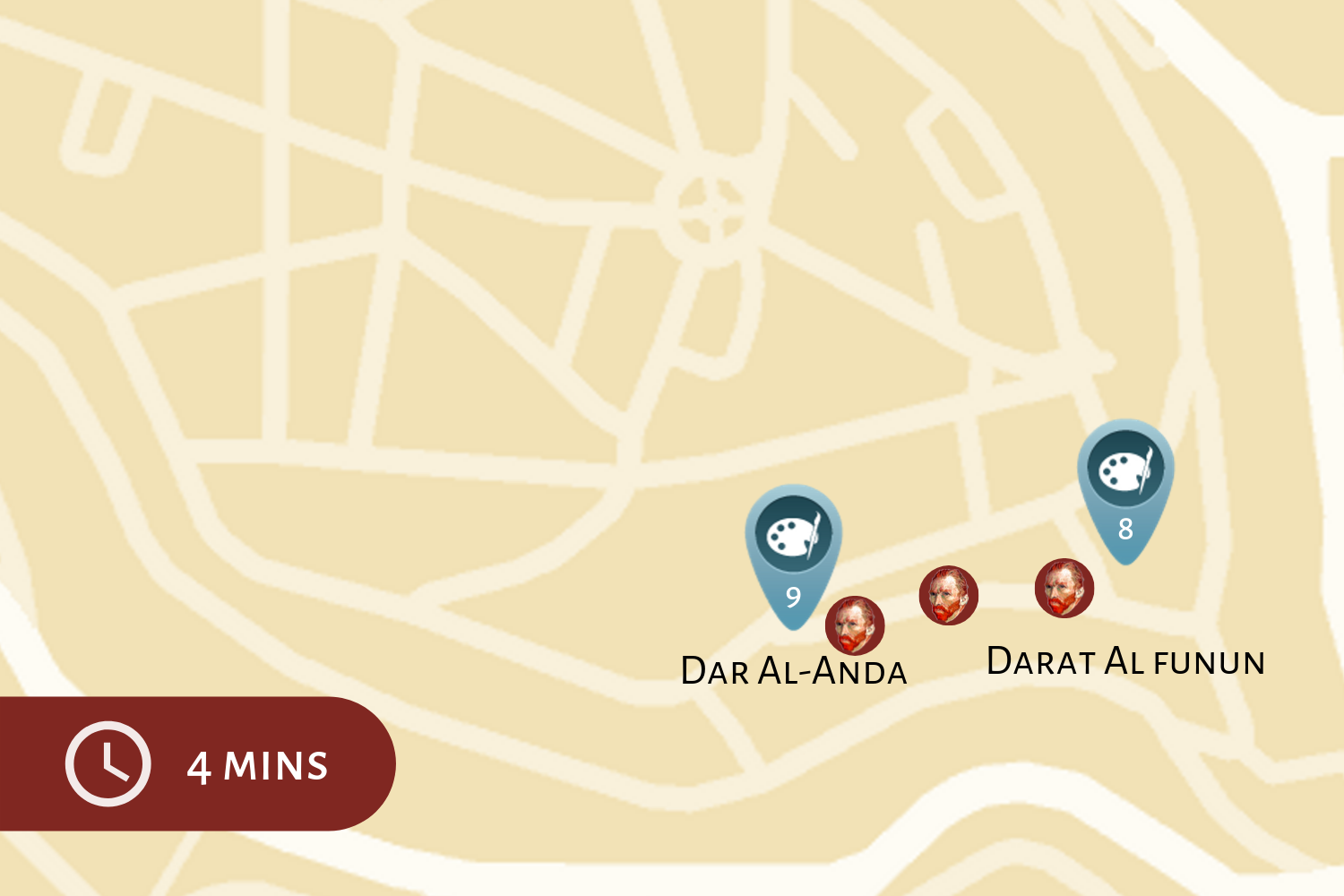 It should be an easy walk to your next destination, Dar Al-Anda, the site of a 20th century homestead. There, murals by local artists will greet you, and you might catch one of the many galleries that take place at their exhibitions. After strolling through its halls, enjoy the enchanting view of Amman from their terrace.
---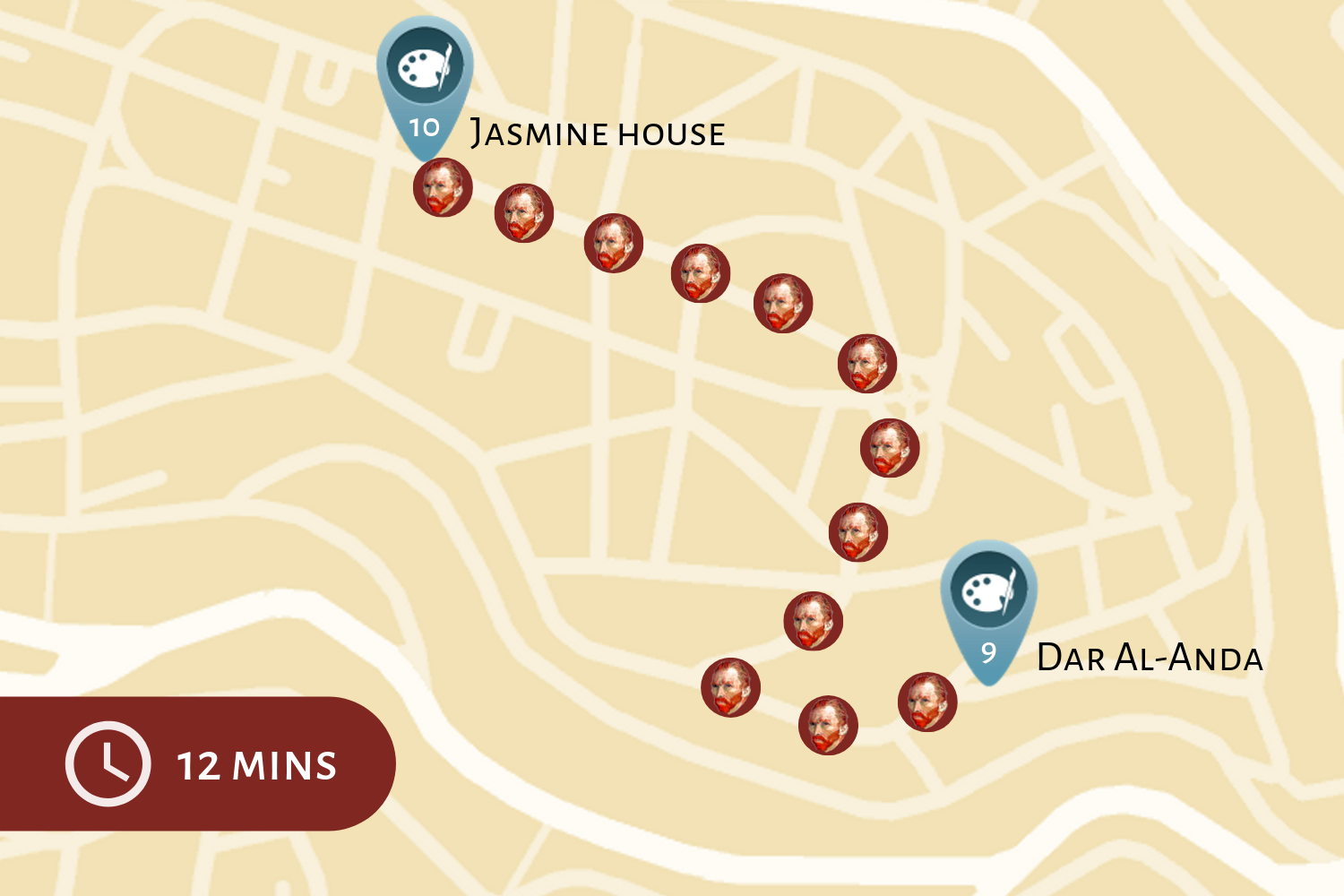 Feeling peckish? Luckily, your next stop is Jasmine House. This gallery is unique in that it's also home to a full-on Italian fine dining experience. Try their gnocchi in a smoke-free atmosphere before taking a look at their exhibitions. You can also bring your own booze if you're already packing for the trip.
---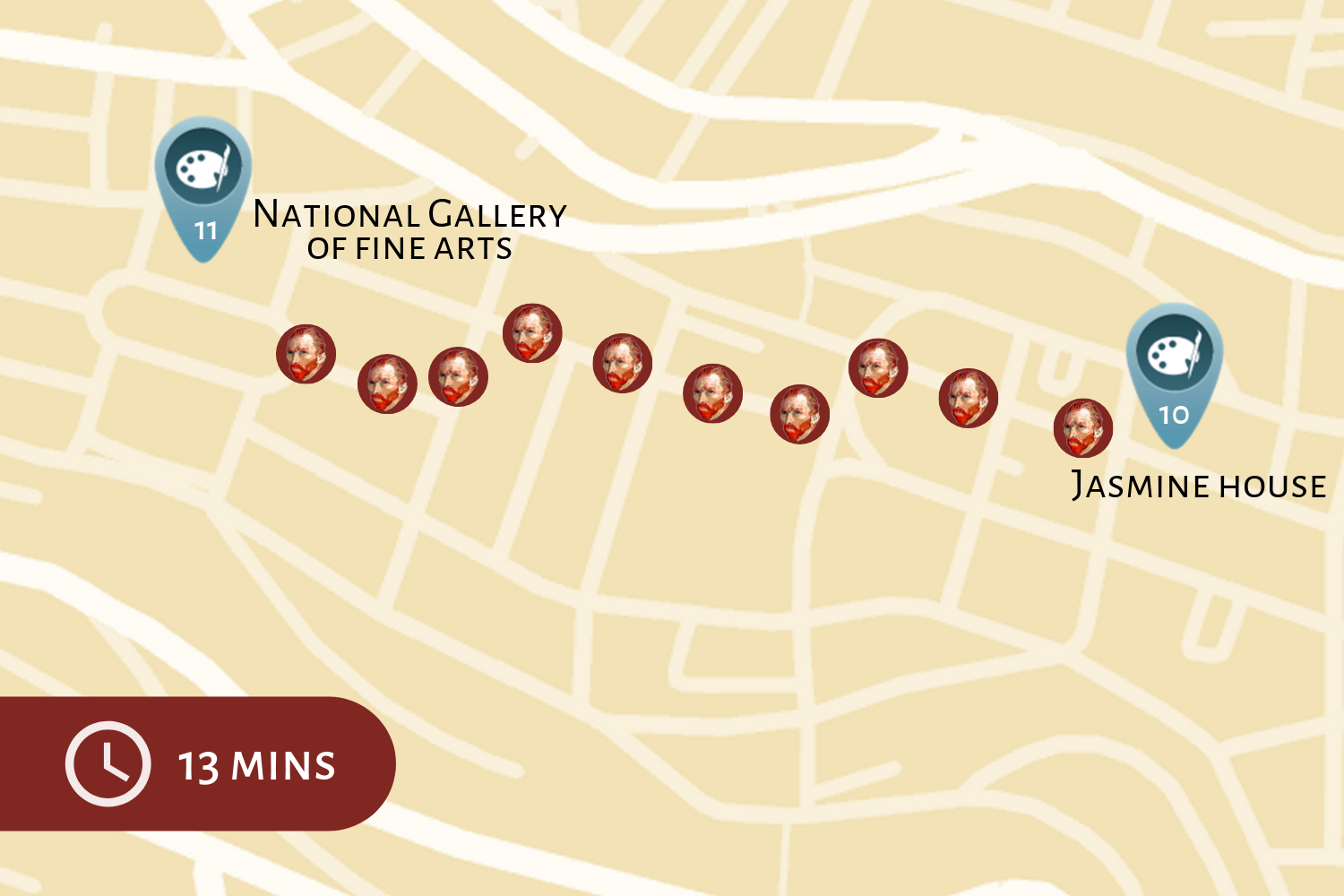 Another long-ish walk awaits you on your way to the Gallery of Fine Arts. Fret not, for at the top of it is Jungle Fever. Enjoy a revitalizing drink of iced hibiscus tea at the terrace, and scout the art between two buildings housing the gallery.
---
You have finally reached the end of your journey, and you have seen most of what the art scene in old Amman has to offer. Stay artsy Tipsters!
Lemur love,
The Tip n' Tag Team