We often hear of people in Amman complaining about how little there is to do, how expensive all activities are and while that might be true in some cases, we're here to get you in on some of the best deals for the most fun in town! Ready to put all that whining to rest, once and for all? Here's Tip n' Tag's exclusive list of the Top 10 Things to Do for Under 20 JD in Amman. Shall we begin?
1- Bowling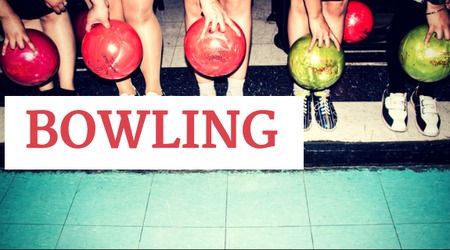 This may just be the only sport that you can excel at even if you're not slim and fit. Better yet, you can play throughout the year, no matter how hot or cold. We repeat, you really don't need to be an athlete to win, in fact some of the laziest figures in history were quite good at this game. From Fred Flinstone to Homer Simpson, both have been bowling champions their entire lives!
Tip n' Tag recommendation: Strikers Entertainment Center
Price: 5JD per game –  Also available Billiards for 7JD per hour / Babyfoot  1.5JD per hour / Air hockey 2JD per hour
2- Cycling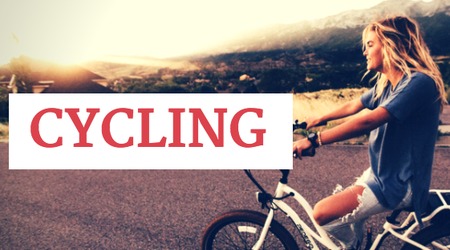 Pulling out the "our streets are not cycle friendly" card can stop you if you want it to, but if you appreciate what little exercise and fresh air could do to your mind, body and soul then you'll take a spin somewhere along the borders of the city. When you rent out your bikes, they'll be dropped off at any location you wish and they'll be picked up from there too! Areas such as Dabouq, Al Kursi and even the Dead Sea could be ideal to avoid cars and their annoying exhaust fumes.
Tip n' Tag recommendation: Nader Bikes
Price: 10JD / Duration: 24 hours
3-Bubble Football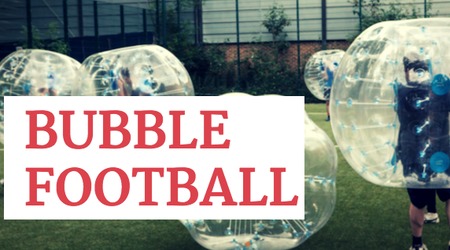 We bet you've heard of  or seen this somewhere on social media or even tv but don't knock it till you try it! Bubble Football is not only a nice way to get your legs moving but it'll have you rolling on the floor with laughter… literally! All you need to do is have a team of ten people or more, slap on these huge, balloon shaped, balls over your head and watch your friends bump into each other and fall whilst going after the ball. The fun and challenge are worth the falls and contrary to what you might think, this is actually safe for both kids and adults!
Tip n' Tag recommendation: The A Team
Price:  10JD per person / Duration: 60 minutes
4- Go Karting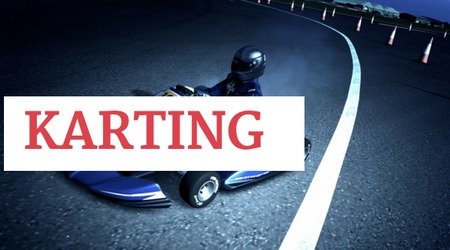 Let's take it out on the track people and not on the streets! Whenever you feel the need for speed, what better way to do it than somewhere that makes you feel like an actual action movie star? What we tend to enjoy the most about karting though, is to see all those friends who claim to be excellent drivers fall down in flames… metaphorically of course! Even during the colder days of the year, you can still go out on the track and take a few laps to feel that adrenaline rush.
Tip n' Tag recomendation: Jordan Speed Center
Price: 15JD single engine – 20JD twin engine / Per race
5- Trampoline Park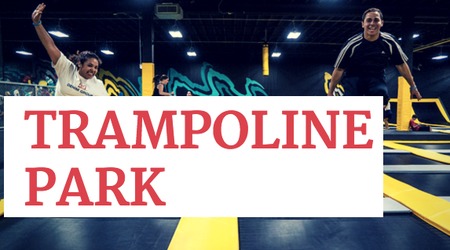 Nope, we're not kidding! Amman has a trampoline park and they welcome kids and adults too. Bounce around, do flips, jump as high in the air as you can and fall face down, you won't get hurt! It's as fun as it sounds and probably even a bit more!
Tip n' Tag recommendation: Gravity Trampoline Park
Price: 12JD If your height is under 120 cm / 15JD if your height is over 120 cm
6- Horseback Riding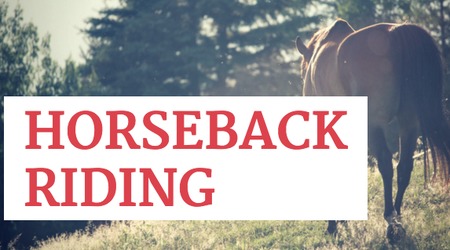 There are so many health benefits to riding horses, its therapeutic to the extent that it's been used in helping mentally disabled children and adults with psychological disorders. Riding horses can help boost your confidence and is considered as a form of meditation. So get away from the hustle and bustle of the city and get up on a horse. It could be a great activity for you to do on your own, as a couple or a group of friends.
Tip n' Tag recommendation: Arabian Horse Club
Price:  8JD per person / Duration: 15 minutes
7- Escape Games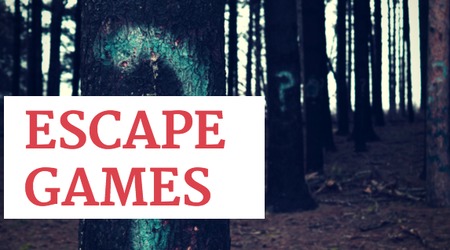 This can be quite the brain teaser! You've got 60 minutes to find clues that will help  you and up to 3 of your friends escape a room that you will be locked up in! No cell phones and no way for you to communicate with the outside world, which means there is no way for you to search for any clues online, ha! Not only is this a lot of fun, but it actually puts you and whoever is in there with you to the test, you'll find out who can put the pieces together calmly, who crumbles under pressure and who is just plain stupid without technology. This makes a great team building activity for people who work together and can be a great bonding experience.
Tip n' Tag recommendation: Escape The Room
Price:  15JD per person/ Duration: 60 Minutes
8- Rock Climbing
Indoor rock climbing performed on artificial rock structures, this is basically an attempt to mimic the experience of an outdoor adventure, only it's safer and cleaner! It's a workout, just as much as it is a mental challenge for some. It's a lot of fun once you try it and it's actually a very effective way for you to get over your fear of heights if you have that problem. It's a great activity for groups, couples or even work colleagues!
Tip n' Tag recommendation: Climbat
 10JD for 3 climbs / 15JD for 5 climbs
9- Paintball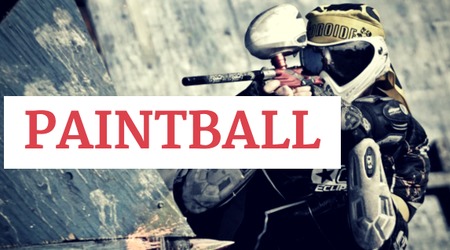 This means war! Well, not really but it certainly feels like it when you and your  friends go head-to-head on the paintball battlefield. A group of 8 – 36 people can experience holding paint guns and shooting at each other in good fun, while wearing a protective bodysuit and helmet. Whomever gets hit by a paint gun by an opposing team member or mistakenly their own is out of the game. The only warning we have for you though, is that this game can get very competitive, to the point where you can lose a couple of friends on the field and gain a couple of bruises if someone shoots at you from a very short distance!
Tip n' Tag recommendation: Blue Tactical Paintball
Price: 20JD per person/ Duration: 60 minutes
10- Visit Museums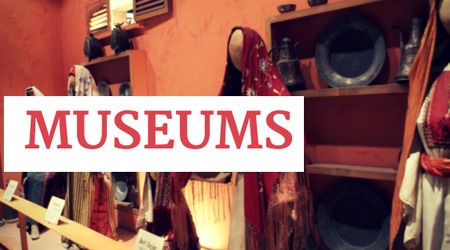 Tip n' Tag recommendation:
This museum is the home of artefacts of all the archaeological sites in Jordan. It's located in Amman Citadel Hill and the collections that it holds are arranged in chronological order representing items from ancient periods. Glass, pottery, metal tools and flint, in addition to monumental materials such as statues and inscriptions. The museum is also home to a rare coin collection as well as some beautiful ancient jewelry.
Price:  15 Piasters for residents /3 JDfor tourists / Free entry for students and kids under the age of 14
The Jordan National Gallery of Fine Arts
Since its inception in 1984, the Gallery has showcased the work of more than 520 artists from the all over the Islamic world and beyond. The royal society for Fine Arts over the years has put together more than fifty exhibitions that have been displayed at the museum from sources in The United States and Europe including The Victoria and Albert Museum in London, Geneva Museum of History and Art, as well as the Pompidou Center in Paris to name a few.
Free Entry
Automotive fans usually have at least one or two jaw dropping moments when admiring the collection of cars on display at this museum. Cars featured highlight the life of the late King Hussein and his reign since the early 1920s. The museum covers the history of Jordan since the era of King Abdullah I, the founder of the Hashemite Kingdom. From beautiful custom made classic automobiles to modern, luxurious supercars are up on display for all to treat their eyes to.  
Price: 3JD for residents / 5JD  for tourists
Although this museum has been designed for children aged 14 and under, it's still quite the sight for adults! Its facilities include an exhibit hall, children's library, outdoor exhibit area, an IT center, a planetarium, an activity room and more. The museum has a spacious outdoor area and a design that is absolutely breathtaking.
Price:3JD (contingent that you are accompanying a child)
Now that money is no excuse and a lack of options sure isn't either, go out and have fun!
Lemur Love,
The Tip n' Tag Team