It's comforting and hearty, it tastes great hot or cold, you can take it to a party, and it surely never gets old. We don't mean to sound cheesy, but when it comes to pizza… really, what's not to love?
And, boy, do people love pizza. When it comes to picking a favorite pizzeria, everyone has strong opinions. After all, we've all eaten enough pizza in our lifetimes to consider ourselves connoisseurs on the matter.
But which of Amman's pizzerias are really, truly, definitively the best? Now that's a tough question. We've narrowed it down to five beloved local favorites, and next week, we'll be conducting a blind taste test (The Taste Off) with some of our favorite local food bloggers to find out, once and for all, which pizzas reign supreme!
So, without further ado, our five finalists are:
1. Il Pizzaiolo
Il Pizzaiolo was opened a few years ago by a Jordanian chef who spent over 20 years living in Italy. In other words, this is as authentic as it comes. The restaurant has expanded over the years, from a tiny hole-in-the-wall spot to multiple locations that are always attracting a crowd; one of these locations is right in the heart of Abdoun where the place is much more spacious and can accommodate over two hundred people. Il Pizzaiolo is well known with their exclusive offers on their authentic pizzas during Hungry Hour. Also, their newly-introduced-to-the-public promotion; Family Friday where you get 20% off your final bill and your kids get to eat for free. If that's not enough to make you jump off your seat now and head straight to Il Pizzaiolo, we don't know what is!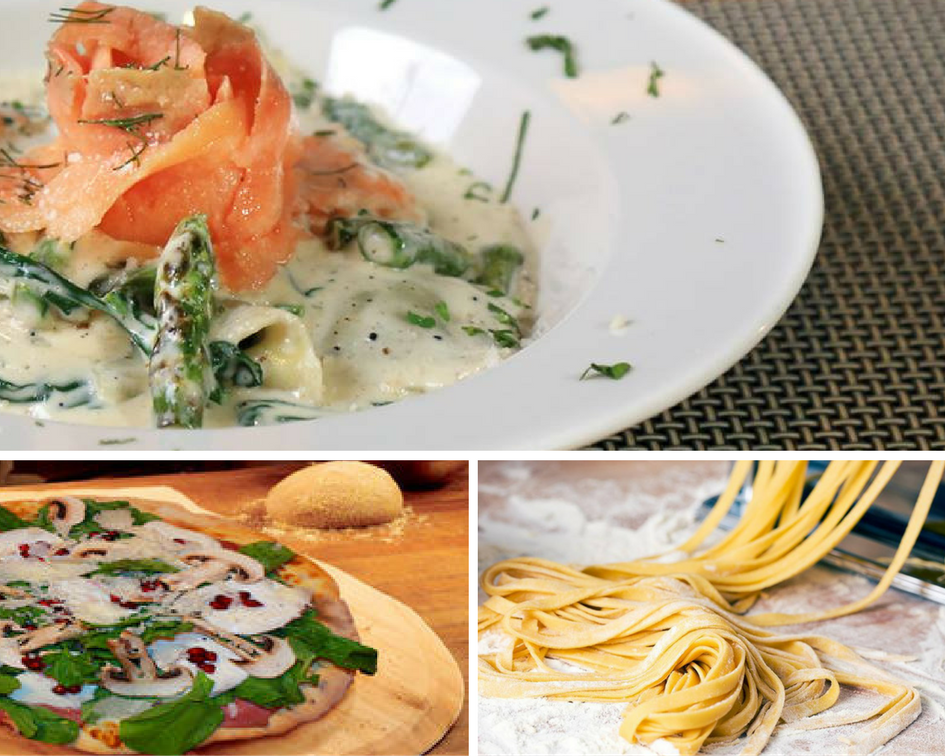 Prized Pies: The Pizza Rania is one of the most unique and delightful pizza variations we've ever tasted. Topped with mozzarella, cherry tomatoes, mushrooms, roast beef, rocca, pomegranate, and parmesan, it's unbelievably fresh and flavorful. For fans of buffalo mozzarella, the Zafer Pizza is to-die-for!
Exceptional Extras: Il Pizzaiolo is the perfect place to indulge in the classic 'pizza and pasta' combo. Their pasta selection is out of this world, all prepared from scratch and featuring decadent, delicious ingredients. Try the Gnocchi ai Gambari & Zucchini or the Ravioli ai Salmone for a real treat.

A newer arrival to Amman's pizzeria scene, Little Italy Pizzeria has taken the city by storm. It's honestly hard to pick a favorite type of pizza at this hot Abdoun destination, because they just do everything so well.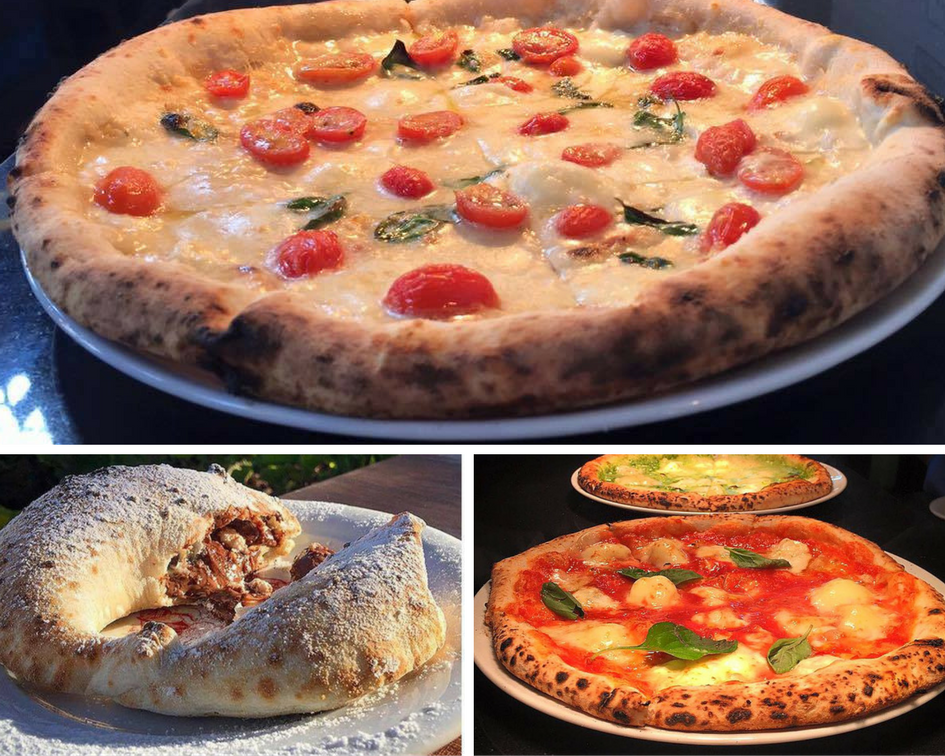 Prized Pies: Little Italy does a Salsiccia Pizza like none other, with delicious Wagyu sausage atop gooey mozzarella and a killer tomato sauce. You also won't want to miss out on their Carbonara Pizza, which features a mouthwatering carbonara sauce and tantalizing salami. For something light and fresh, the Saracena Pizza really hits the spot.
Exceptional Extras: If you've got a love of pizza and a sweet tooth, Little Italy is, without a doubt, the place for you. They serve up a tantalizing selection of incredible desserts, including a Nutella Ricotta Pizza that will knock your socks off. And don't forget to check out their awesome gelatos and sorbets!
3. Le Gemelle

Le Gemelle has long been a favorite for pizza connoisseurs across Amman. The original Dabouq location has a cozy, rustic vibe that will transport you straight to the streets of Italy. If you can't make the trek all the way to Dabouq, stop by the second location in Al Baraka Mall. This is what happiness tastes like.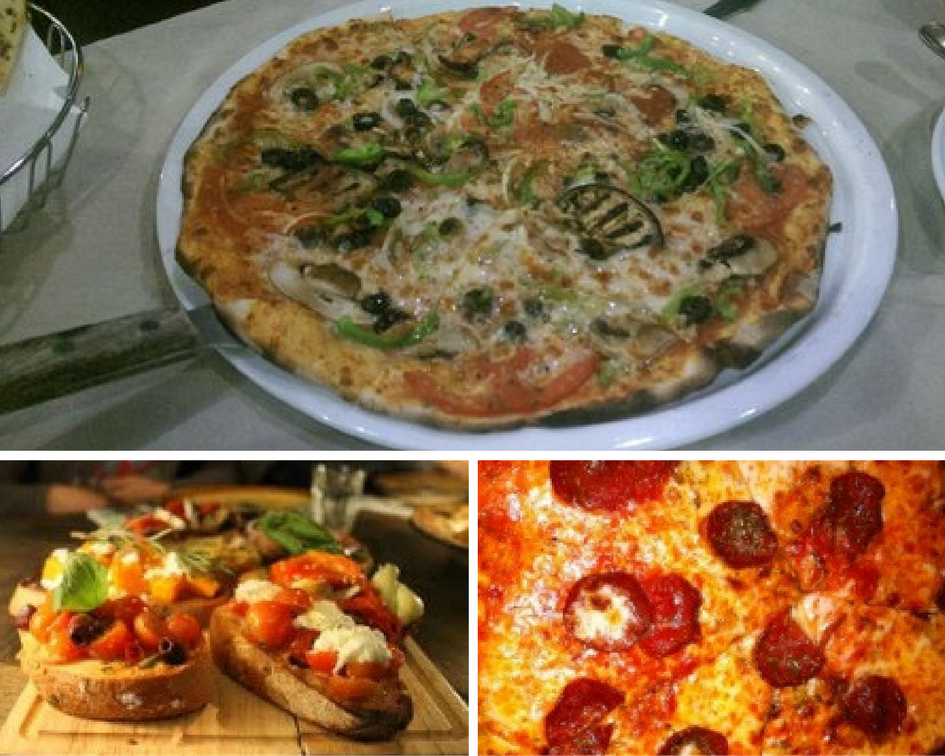 Prized Pies: Le Gemelle excels at the basics, so if you want to enjoy an incredible Pizza Marghrete or a mouthwatering Pizza Salami, this is your place. And for the elusive anchovy fans (we know you're out there!), Le Gemelle has three different anchovy-adorned pizzas to choose from.
Exceptional Extras: Start your meal off with a selection of Le Gemelle's incredible appetizers. The stuffed mushrooms are arguably the best in town, and the Bruschette Miste is spectacular.
4. Oliva

Located in a charming corner of Jabal Weibdeh, Oliva serves up the kind of pizza that doesn't just tantalize your taste buds: it feeds your soul. Every order is made fresh, prepared right in front of you in the restaurant's brick oven.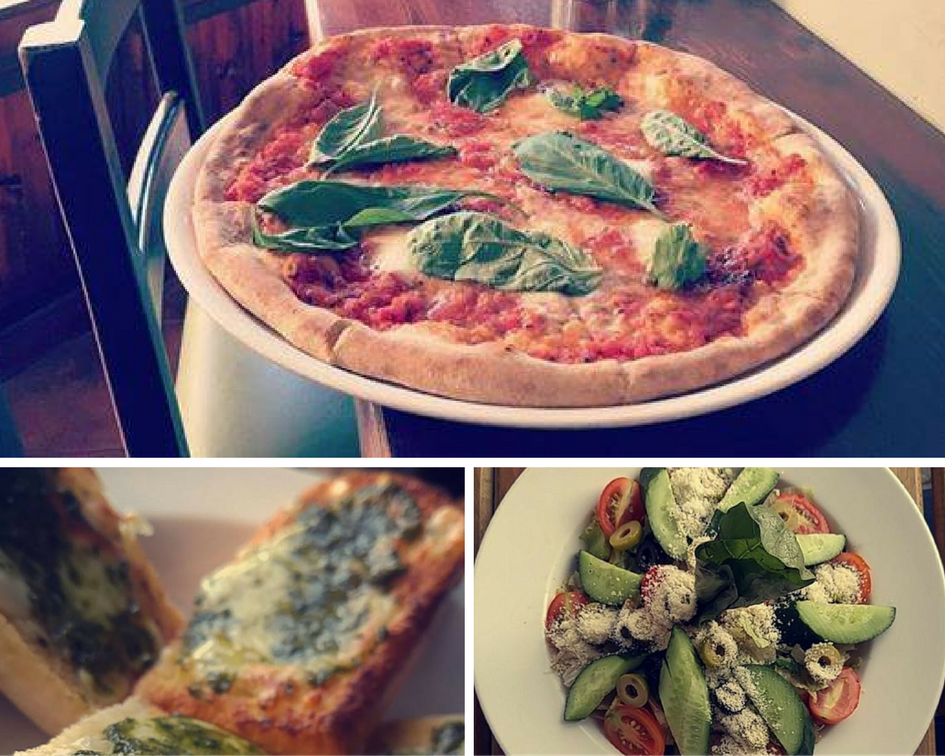 Prized Pies: Oliva's pizzas are classic and comforting, but they also have some unique variations that they do very, very well. For more classic fare, try their Quattro Formaggi or the awesome Funghi Pizza. If you're looking for something a little different, the Shrimp Pizza will wow your taste buds!
Exceptional Extras: Oliva serves up three types of garlic bread – classic garlic bread, cheesy garlic bread, and pesto garlic bread – and they're all incredible. The Oliva Salad is also a great way to start your meal – it's full of fresh ingredients and wonderful flavors.
5. Pizza Lover

Pizza Lover has long been a staple of Amman's foodie scene. For years and years, this destination has been serving up consistently delicious pizza at an affordable price, making it an absolute go-to for, well, pizza lovers.
Prized Pies: We've got two words for you: Chicken Alfredo. Yes, Pizza Lover is famed for its Chicken Alfredo Pizza, and it always lives up to the hype (that sauce is pure, creamy perfection). This place is all about the unique offerings, so try the Cheeseburger Pizza and the Fiesta Pizza, too. You won't be disappointed.
Exceptional Extras: Not only does Pizza Lover have some of the best pizza in town, they also have some of the best wings. And what's better for a chilled-out group gathering than pizza and wings? Order four pizzas and you can get 24 wings for free, for only 23.99 JD (plus tax)! Their wings come with a huge variety of sauce options, and they're all worth a try (especially the Cajun Spicy Sauce), depending on your preferences and heat tolerance, of course.
Check in next week to find out what our local food bloggers have to say about Amman's most beloved pizzerias!
We hope your weekend is a slice of heaven, Tipsters!
Lemur Love,
 The Tip n' Tag Team