There's no better way to watch World Cup 2022 and rejoice in its festivity than with a drink in your hand, an old pal's arm around your shoulder, and a big screen full of green in your face. Whether you're a fan of the Argentine Tango, the Brazilian Selecao, Die Mannschaft, Les Bleus, or just a neutral, the time to celebrate the beautiful game has finally come. Put on that jersey, rally the troops, we're as excited as you are for kick-off!
---

---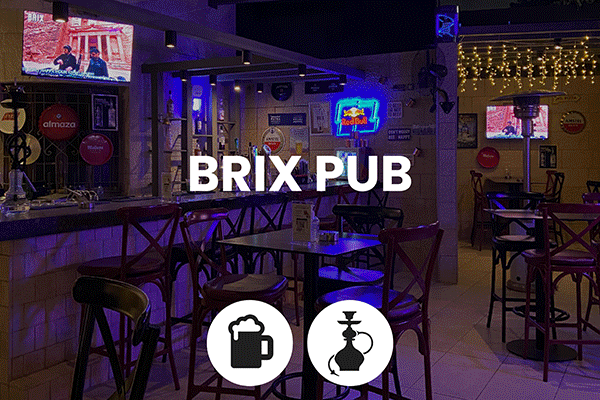 Happy Hour: 35% Off on Food & Drinks 12:00 p.m. – 7:00 p.m. Weekdays | 50% Off on Food & Drinks 12:00 p.m. – 7:00 p.m. Weekends
The World Cup only happens every four years, so it only makes sense to watch World Cup 2022 matches with people that match your excitement, enter Brix Pub! The combination of the coziness of Jabal Amman mixed in with great bites are always sure to be a hit during World Cup season.
Tip: Try their famous seafood platter and keep an eye on their upcoming sushi menu!
---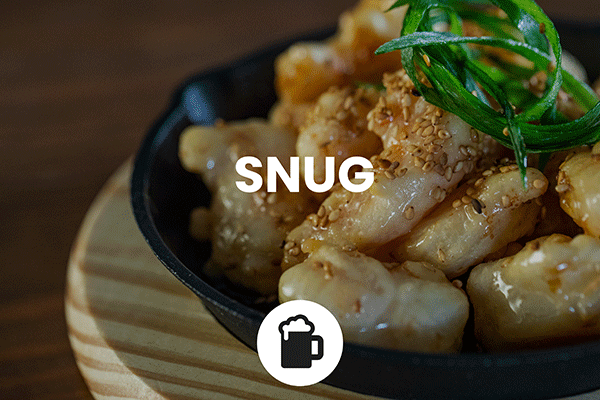 Happy Hour: 35% Off on Food & Drinks | Daily 12:00 p.m. – 6:00 p.m.
Who says watching a football match doesn't count as snuggling? Snug has set up screens and a cozy World Cup 2022 atmosphere for you to watch your favorite games in the comfort of your favorite neighborhood pub! Cheer with your loved ones while you munch on some of their delicious appetizers from the new menu!
Tip: We highly recommend their Patron Meat Cubes!
---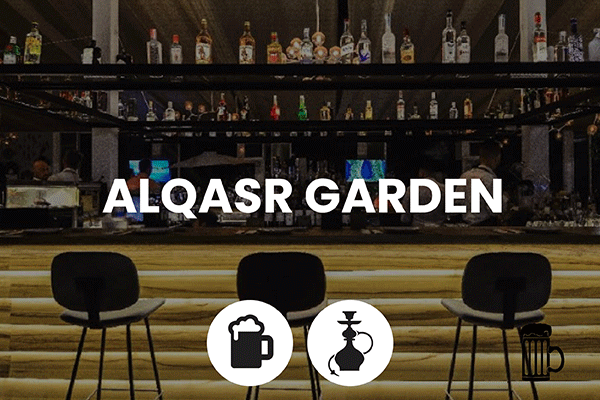 Happy Hour: 50% Off Drinks and 25% off Food | Daily: from opening to 6:00 p.m.
This World Cup 2022 enjoy watching the games in the largest indoor heated garden in the area at AlQasr Garden; a beautiful garden terrace located amongst the busy streets of Shmeisani. The spot for great laughs, great food, and even greater photos with all the background greenery.
Tip: Make use of their special Fan Package which includes (3 mini burgers, 3 mini hotdogs, 3 mini shawarma sandwiches, chicken wings, potato wedges, and onion rings served with a pack of 6 Amstel beers)
---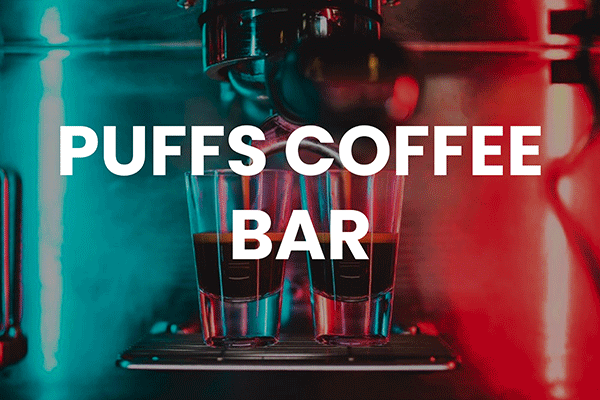 Opening hours: 8:00 a.m. – 12:00 a.m.
When looking for somewhere to sip on your coffee while having a great time watching the match with friends, Puffs Coffee Bar is the place to go! Their World Cup vibe is unique with awesome music choices infused during the halftime breaks, offers a break from the normal World Cup viewing experience.
Tip: You don't want to miss out on their Chocolate Cake!
---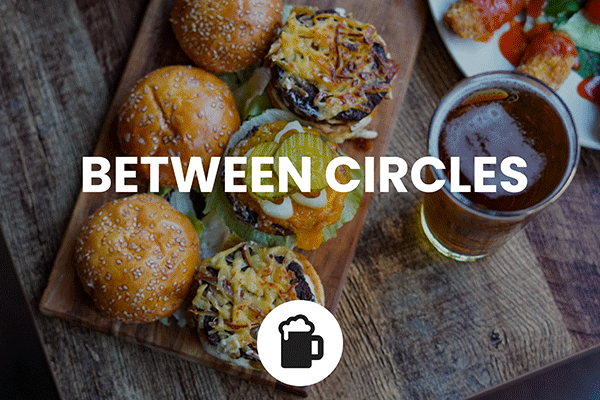 Happy Hour: Ask for their Happy Hour Food & Drinks Menus | Daily 4:00 p.m. – 7:00 p.m.
If you find yourself stuck between cheering for two teams this World Cup, then at least have some comfort that you won't be cheering alone! Between Circles' unique layout offers multiple viewing angles for the big games ahead. Fine dining, finer wine, and the finest cocktails will surely help you see even more angles as the match ensues.
Tip: Make use of their Happy Hour Menu and don't miss out on their Shrimp Lemon Risotto and the Martini Rosso!
---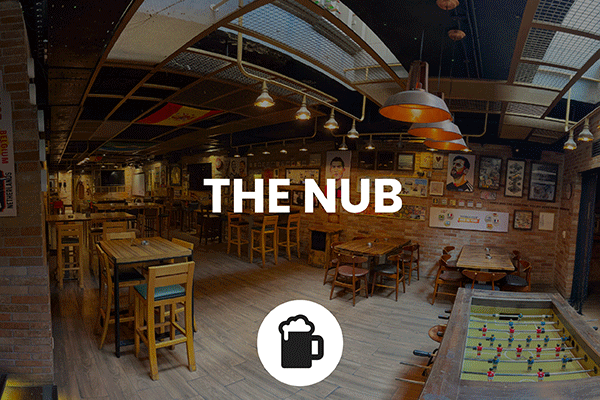 Happy Hour: 50% Off on Selected drinks and 25% Off on Food | Daily 4:00 p.m. to 6:00 p.m.
How steady can your aim be while drinking? Though not necessarily the safest activity to do while drunk, The Nub has a dartboard! Enjoy watching World Cup 2022 matches with a beer in hand, and a dart in the other, wow your friends with your aim, or call dibs on their foosball or pool tables.
Tip: Don't miss out on their deliciously curated World Cup Menu with yummy hot appetizers like their Cheezy Nachos and flavorful Sushi sharing platters.
---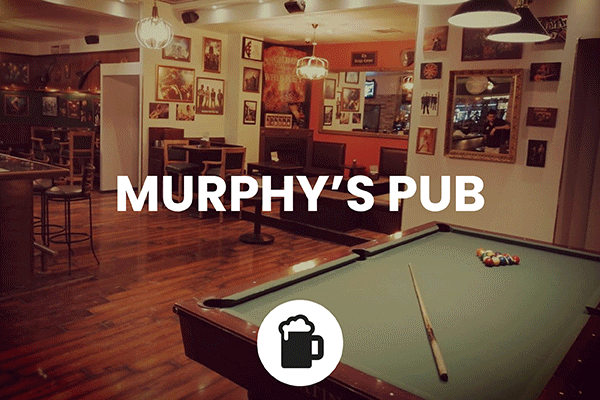 Happy Hour: 50% Off on Drinks 4:00 p.m. – 6:00 p.m. Daily | 30% Off on Food 12:00 p.m. – 4:00 p.m. Daily
The best way to experience World Cup 2022 is with a whole pub's worth of like-minded fans! And that's exactly what Murphy's Pub offers, their homey booths and welcoming staff, sure to captivate you and your friends in the World Cup match day vibes.
Tip: When it comes to the food department, Murphy's new menu surely satisfies with dishes like their Peri Peri Skewers, BBQ Shrimp, Meatball Sliders, and more!
---
For Reservation Only: 06 4634722
Watch World Cup 2022 and indulge in the luxury elegance of Jordanian hospitality at King Hussein Club. Located near the First Circle – Jabal Amman, the club has been offering first-class facilities to its members and RSVP.
Tip: Enjoy their curated selection of appetizers like Pop-Corn or Chips and Dips along with one of their Burger, Chicken, or Cheese Sandwiches and delicious Ice Cream with Brownies dessert! Shisha and Alcoholic drinks are available upon request.
---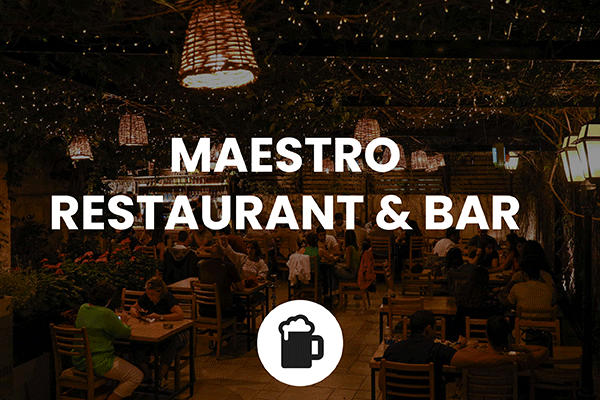 Happy Hour: 25-35% off on Food and Drinks | Daily: 12:00 p.m. to 7:00 p.m.
Cheer and set your heart on fire! Come to Maestro's heated outdoor terrace to watch World Cup 2022 and for the Jazzy, cozy vibes. A resto-bar in the colorful neighborhood of Jabal Al Weibdeh. Known for hosting weekly live music nights, Maestro is where culture and a mix of cosmopolitan travelers and locals come together to enjoy a vibrant menu of native and international dishes.
Tip: make use of their World Cup offer! 4 Amstel bottles for 14 JD, a bottle of Russian standard vodka for 45 JD, a bottle of J&B Whisky for 45 JD. Only during the world cup match.
---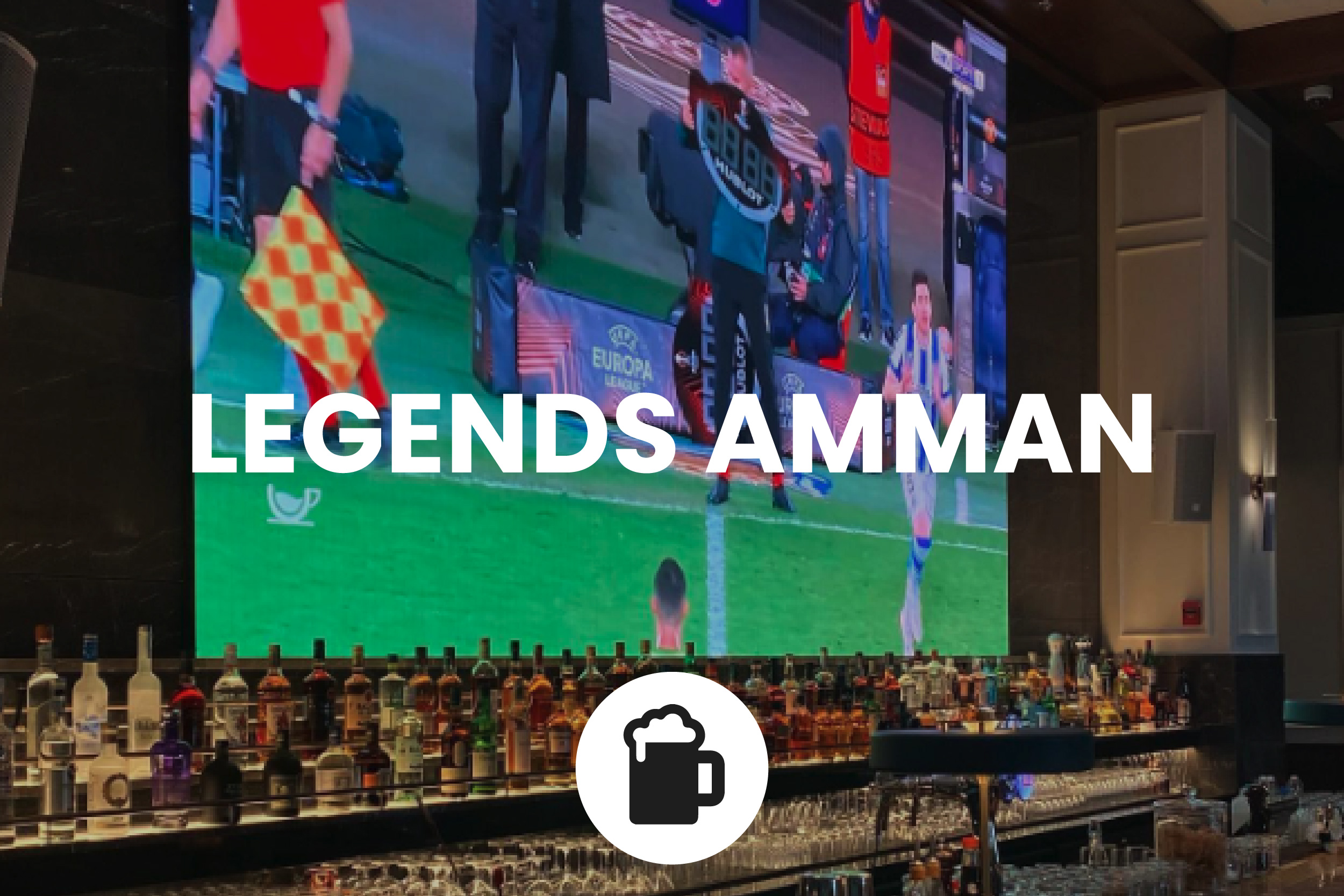 Prepare to be immersed in a buzzing atmosphere at Legends while watching the World Cup 2022 matches this year. Gather your 'nouveau riche' friends and experience what surely promises to be the biggest indoor screen in Amman showing the beautiful game. Tables and stools range from 25 JD's upwards per person minimum charge.
Tip: Dabble in the Legends Sharing Platter and some of the best sliders in town, paired with a good ol' Mexican beer, to bring you back down to earth. Sounds legendary, alright!
---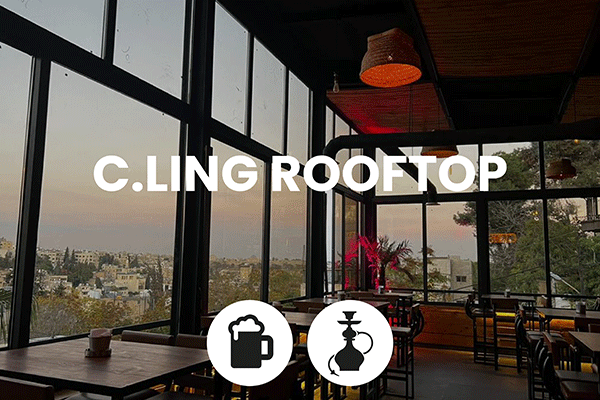 Happy Hour: 35% Off Drinks and 25% Off Food | Daily 12:00 p.m. – 8:00 p.m.
A garden in the sky where good food, excellent cocktails and the best atmosphere sound like a dream, we assure you they exist! This World Cup, grab a bunch of friends and head to C.Ling Rooftop to watch your favorite teams in action. When your eyes are not glued to the screen, you'll notice the various hardwood tones compliment the lively colors that reflect Amman in a beautiful way.
Tip: You'll want to try their signature grilled chicken breast dish served with creamy mashed potatoes and veggies, simple but elegant. Along with a drink from their wide variety of local & imported beers to cocktails crafted by their bartenders!
---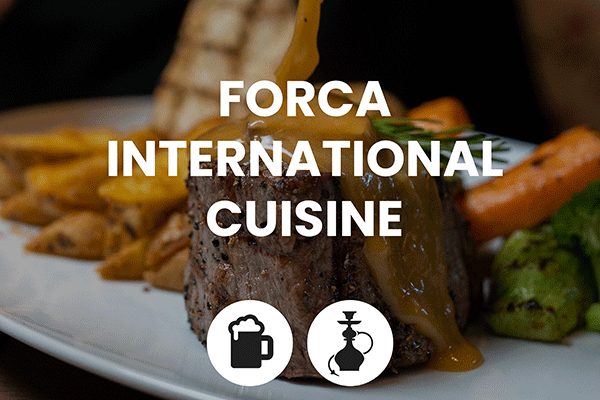 Happy Hour: 25% Off on selected Food & Drinks | Daily 12:00 p.m. – 6:00 p.m
Got a friend who doesn't quite get the excitement of watching World Cup 2022? Bribe them with food in one of the prettiest outdoor areas in the city at Forca's! Read about what makes Forca so special in our Outdoor Heated Spots Blog!
Tip: For this year's World Cup festivities they've prepared some excellent nachos and a "90 Minute" World Cup Platter that's made up of (Buffalo Wings, BBQ Wings, Cajun Tenders, Chicken N' Cheese Rolls.) Sounds forking heavenly, doesn't it?
---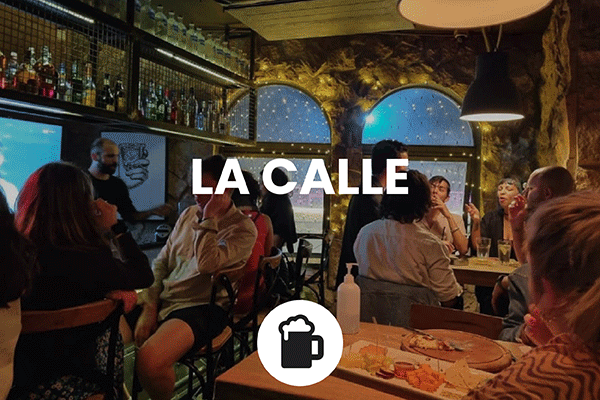 Happy Hour: 50% Off Drinks by the Glass | Daily 12:00 p.m. – 8:00 p.m.
Footie and beer is all we need to hear! If ever there was a perfect spot for not just watching a football game, but cheering along with a loud crowd while you're at it, it's La Calle.

Tip: Find a spot by their babyfoot table, grab one of their famous sliders in one hand and leave the other hand empty for your beer!
---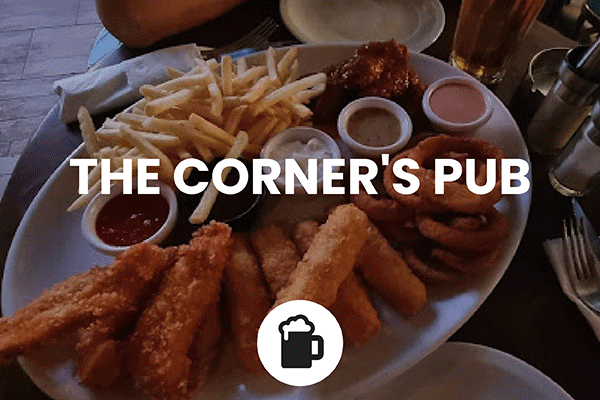 Happy Hour: 50% Off Drinks by the Glass | Daily 12:00 p.m. – 8:00 p.m.
A local's favorite bar for a reason, Corner's opens its doors as early as noon. So set the time, grab a friend and enjoy a lively atmosphere of cheering on your squad this World Cup 2022. On the off days maybe you'll get lucky with some of their live music nights while mixing with their 'super cajj' and friendly crowd.
Tip: Try their Parmesan Crisps (honey-dipped and spicy) and the very popular Chicken Fingers!
---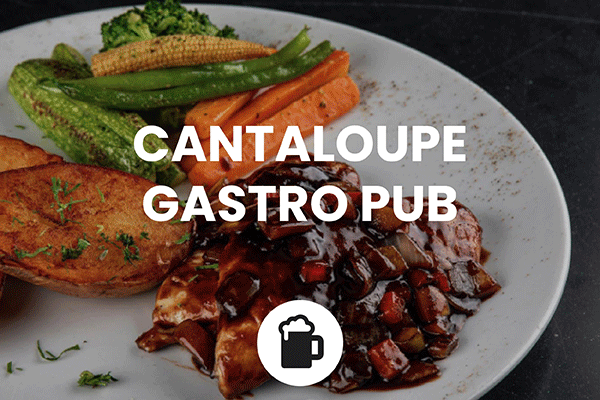 Happy Hour: 25% Off Total Bill | Daily: 5:00 p.m. – 8:00 p.m.
We don't know about you, but we sure are excited to watch the World Cup 2022 at a warm, and warmly lit, intimate outdoor terrace with gorgeous views of Amman to boot. Cantaloupe's food is as delicious as its views are pretty.
Tip: Try some of that Creamy Basil Pesto and sip on a glass of wine as you lay back and let the exhilaration of the games take over you.
---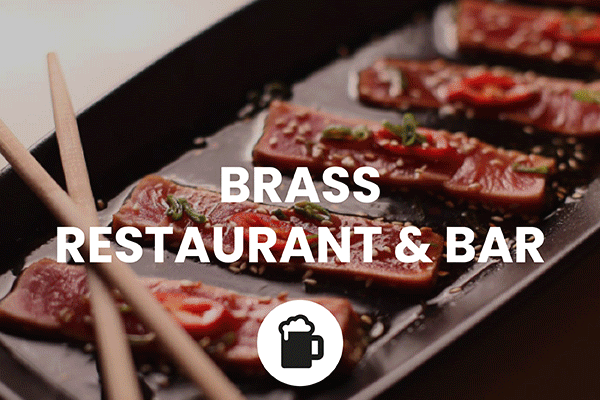 Happy Hour: 50% Off Drinks and 30% Off Food | Daily 5:00 p.m. – 8:00 p.m.
For our more discerning World Cup fans, looking for a classy night of cheering and dining, head over to Brass in the Boulevard for some swanky vibes.
Tip: We highly recommend you bring a big appetite along with you too, because their Lemon Chicken is delicious and you can't beat their Happy Hour prices!
---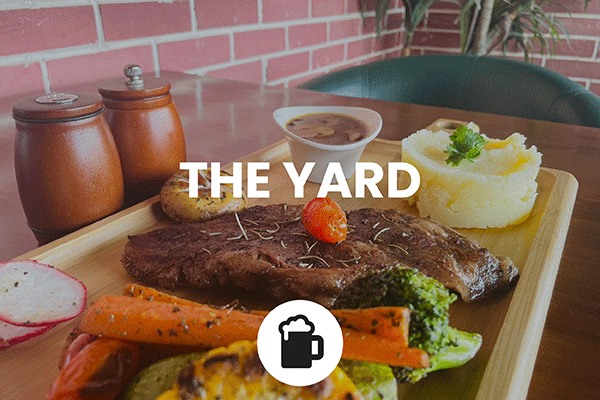 Happy Hour: 50% Off on Food & Drinks | Daily 12:00 p.m. – 6:00 p.m.
What's better than watching World Cup 2022 matches from the comfort of your proverbial backyard? The Yard achieves the trifecta of a restaurant, sushi bistro, and sports bar all in one! With its warm tones of red brick matched with a blonde wood interior, and cavernous barn-like atmosphere, it's sure to attract the rowdiest of crowds with hearts full of football cheer!
Tip: Mention "Tip n' Tag" to the waiter and you'll get 10% off your order!
---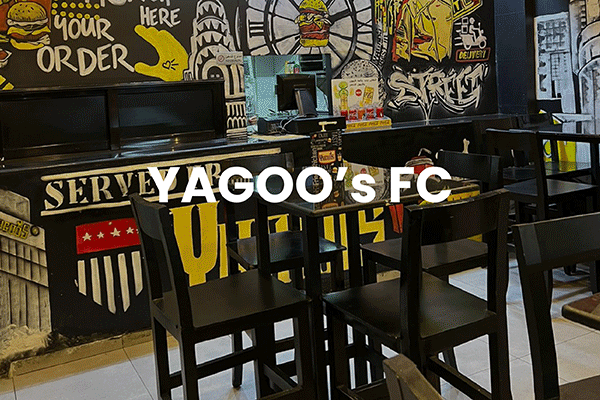 Fried Chicken is the name of the game! The World Cup 2022 just got even more hype with Yagoo's 7th Circle branch's newly opened outdoor heated area with built-in screens that are going to be broadcasting the games! Bring a friend or two along to gorge on wings all night long while cheering for your favs!
Tip: Try their Yagoos Platter; a cacophony of crispy appetizers along with some extra juicy Chicken Tenders and any one of their mouth-watering chicken and meat Burgers!
---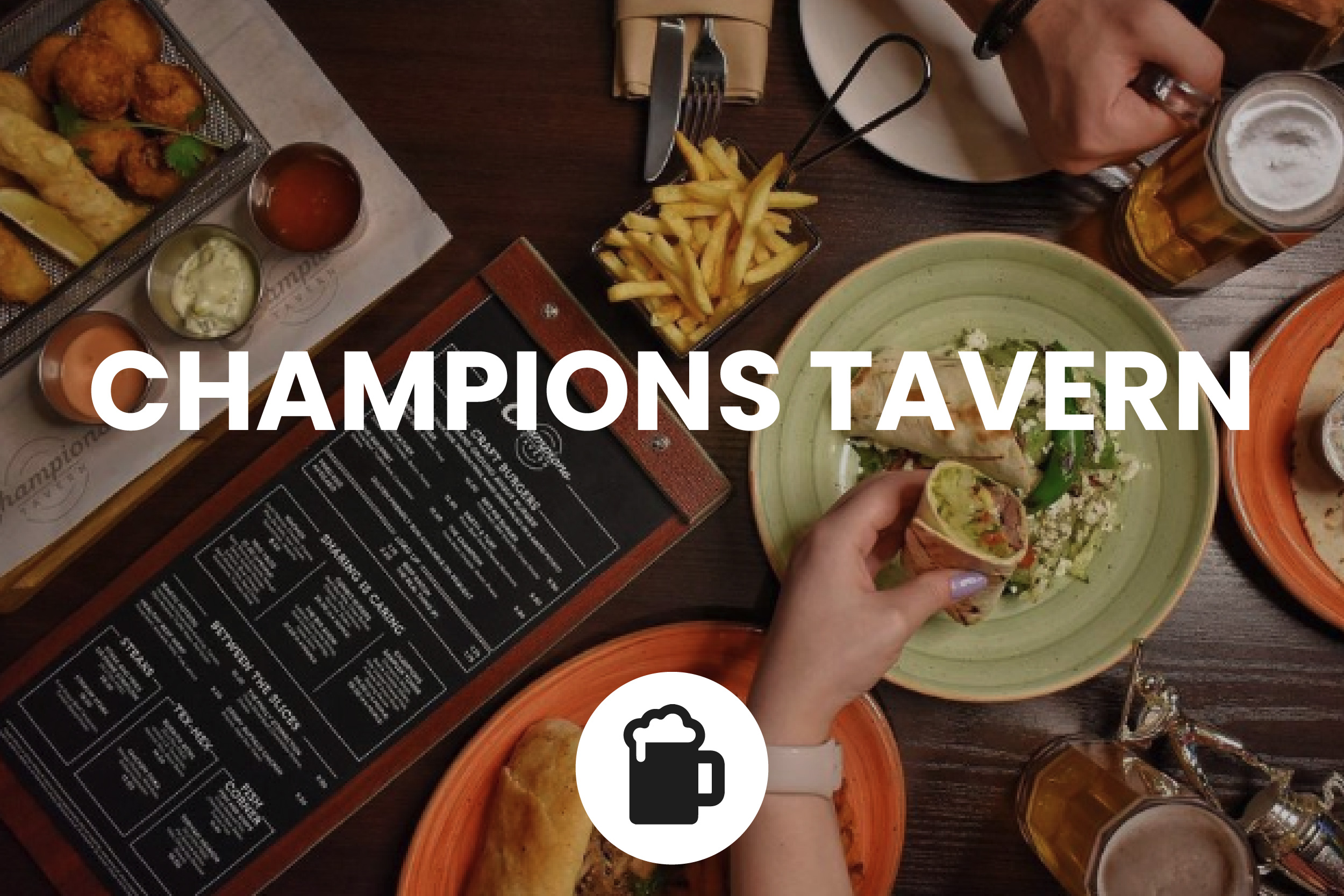 Happy Hour: 30% Off Drinks | Daily: 5:30 p.m. – 7:30 p.m.
We are the champions indeed at Champions Tavern! The quintessential venue for taking in the beautiful game is as always ready to live up to its name.
Tip: Enjoy their Blueberry Bourbon Sour Drink or their Nachos, both will leave you feeling like a champ in your own right.
---
Click for more Tips on Where to Watch the World Cup 2022.
---
May your team win World Cup 2022!
Lemur Love,
The Tip n' Tag Team