Not sure where to take your furry friend? Luckily, we've dug up pet-friendly places in Amman where you can sip a drink or grab a bite with your beloved pet!
---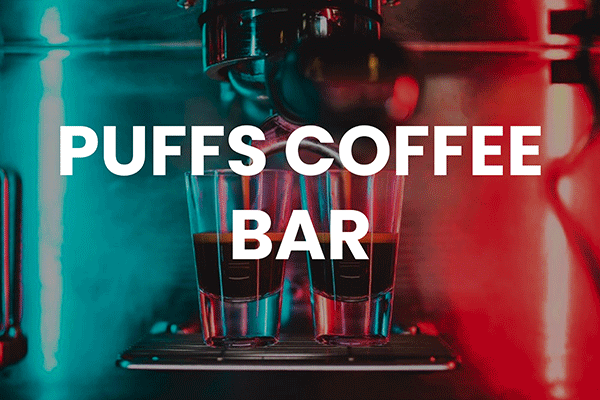 Opening Times: 8:00 a.m. – 12:00 a.m. | Sunday – Saturday
What to Try: Their signature drinks and mouth watering desserts – we suggest going for the Dirty Irish and Cheesecake.
Puffs Coffee Bar is the first of its kind in Amman. Serving up more than just coffee, going to Puffs is embracing a style infused experience. Bonus it's pet friendly!
---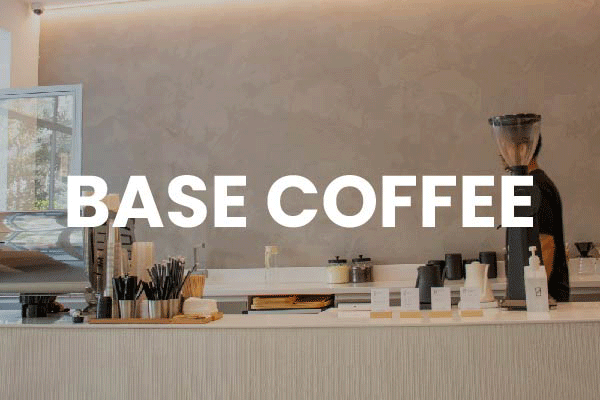 Opening Times: 7:00 a.m. to 1:00 a.m. | Sunday – Saturday
What to Try: Simply – a cappuccino. Straight-up quality coffee with the perfect ratio between coffee and milk.
Why Go: If you're looking to enjoy some specialty coffee culture, and not have to worry about leaving your doggo alone at home, Base Coffee is the right place for you! High-quality beans, amazing staff, cool vibes – what more could you ask for?
---

This one's for you Madaba dog owners! Don't feel like you live in your own world. You too can bring your doggos to keep you company while you live your best cute lookin', book readin', coffee sippin' in my own Kawon' vibes!
---

---

What's better than watching the sunset with a delicious beer in your hand, and your furry friend by your side at Jordan's first and only microbrewery located in the blue canyon? NOTHING! At Carakale Brewing Company's taproom's patio, you can try all of the brewery's beers that are on tap in a serene setting in the countryside!
---

Grab the leash and head to Seed; Amman's healthiest juice bar, eatery, and cafe. Sip on a honey oat latte and people-watch alongside your dog on their patio in Abdoun. Or head to their dog-friendly garden in Dabouq and quench your thirst with a healthy juice of your choice.
---

Perhaps no cafe in Amman loves dogs as much as Kava! You and your furry friend can enjoy a lovely, relaxed, European-style setting and exceptional brew quality! This hidden gem in Abdoun has an obvious love and appreciation for coffee, coffee lovers, and of course … dogs!
---

Don't let your doggo miss out on all the fun! At Dali, the spacious interior transitions from a coffee shop during the day, to a lively social space at night, where you can enjoy a drink and listen to music with friends. This is one of the more well-known pet-friendly places in Weibdeh and the perfect environment for both socializing and work-alike.
---

Pizza, pasta, and pets? Sign us up! Thankfully, Pachi Pizza & Pasta welcome pets on their patio. So, while you tuck into your favorite Italian dish, your pet can live their best lives with the breeze in their silky coat.
---

There's nothing better than spending an evening snuggling up with your pup overlooking Amman's skyline at Books@Cafe whilst reading a book or trying a local delicacy. You can also go to the Abdoun branch and enjoy their hearty breakfasts whilst your dog mingles with other furry friends.
---

---

This Spanish-inspired, family-owned tapas bar serves up delicious fresh signature dishes and drinks. Bonita Restaurant is the perfect spot to let your hair down, sip on a drink, and sample the diversity of Amman's modern social scene with your furry friend!
---

Curl up with a good book and your pup! The casual and cozy garden at The Good Bookshop is the perfect spot for you and your pet to enjoy the weather. The staff love dogs (and humans, of course) and serve up delicious cups of coffee.
---

A restaurant that screams animal lover! Bayt Sara is a vegan and animal-friendly spot that provides homemade food, sweets, smoothies, and milkshakes, for you to enjoy with your doggo by your side.
---

What if you don't have a pet and just want a place where you can sip on some Hibiscus tea and pet local, friendly cats? Well, we have a listing that's filled with the old-school, rough-hewn charm of a traditional Jordanian house; Shams El Balad's terraces and garden have all the makings of the perfect hideaway for you and your pet!
---

Looking for a place where you can take your doggo along for that work/study session? Some place that's air-conditioned and conditionally amazing? Look no further, for we offer you the progressively hip; Locals' House! Open 24/7, allows pets and prohibits smoking. What more could you ask for? Good coffee, that's what! Lucky that Locals' House have that in leagues!
---

Man's best friend comes in two forms; Dogs & Coffee! Bun Fellows in Abdoun is where the two meet. Well, they have the coffee, freshly brewed, and they allow pets, which is on you!
---

One surefire way to improve the quality of any day is a morning cup of coffee with your best boy! Pair that with a buttery croissant and smiling staff and you got yourself Komat Qash; the bakery to go to on a rough, rough, furry morning.
---

Traditional Arabic food, and the beautiful ruins of the Temple of Hercules, plus your pup? Sounds like a recipe for a great time at Dar Ne'meh!
---
Howl a good time, Tipsters!
Lemur Love,
The Tip n' Tag Team