Fall is here ya'll! While not too many of you may be excited about waving goodbye to Summer, one blessing you can count on during Autumn is guiltlessly eating carbs again without worrying about your bikini bod or your chiseled abs! What better way to celebrate World Pasta Day than to dig into a bowl of warm, hearty pasta. This Weekender has you covered, from the handmade pasta creators to the affordable yet satisfying restaurants that'll be your go to spot, no matter how thick (or thin) your wallet is!

If you're looking for a small piece of Italy in the heart of Amman, Romero is definitely where to find it. Their Ravioli Al Tartufo (Feta cheese ravioli with black mushroom in truffle oil sauce) is a crowd pleaser and we recommend their  Gnocchi alla Sorrentina as it's the perfect, minimalistic combination of go to ingredients for any classic Italian dish (Potato gnocchi, mozzarella, tomatoes and basil).
Go To Dish: Gnocchi alla Sorrentina 8.25 JD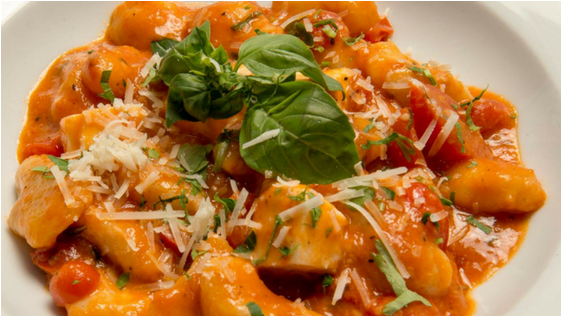 Housed in the Amman Marriott Hotel, Il Terrazzo has it all; a great atmosphere, soft music, inviting decor, friendly service and most importantly, divine pasta! Don't over think which pasta to pick. With their menu, it's impossible to make a wrong decision! However, we do recommend their Ravioli Di Margo (Fresh dough, Ricotta cheese, spinach, creamy butter with sage, and mushroom sauce).
Go To Dish: Ravioli Di Margo – 13 JD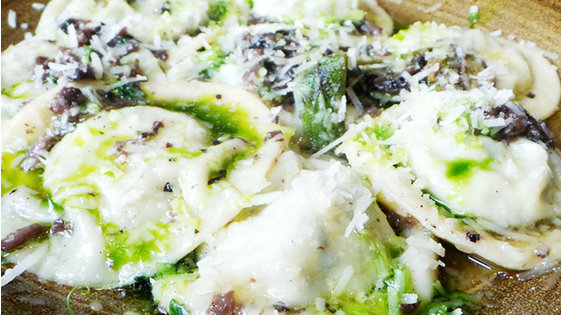 Pasta is the great container of love and you can definitely taste the Italian passion in each bite you take at the Jasmine House! Their pasta has the intimacy you'd find only in homemade cuisine, hitting that cozy spot you need to fill on a breezy Fall day. They are currently closed for maintenance but they promised they'll reopen really soon. (Trust us it's worth the wait!)
Go To Dish: Rigatoni Alla Norma Palermitana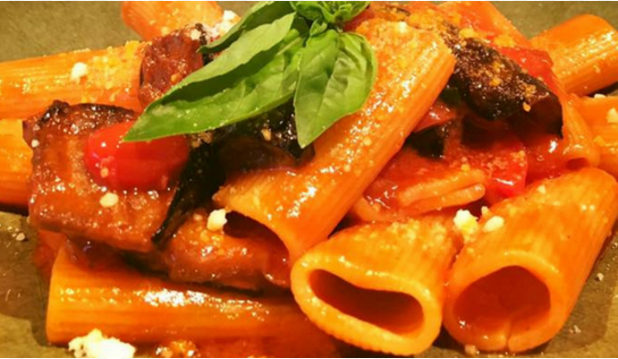 If you feel like digging into some pasta with the fam, you won't regret taking them to Little Italy. Welcoming atmosphere, mouth watering food and with the kids' activities they have, yours won't ever want to leave! We recommend you give their Spaghetti Al Pomodoro (traditional spaghetti with fresh tomatoes) and their irresistible Tagliatelle Al Ragu Di Manzo (Slow cooked beef Ragu sauce, fresh egg pasta, topped with 24 month old Parmigiano) a try! We felt it would be shame to drop one of the two, so we decided to recommend both!  
Go To Dish 1: Spaghetti Al Pomodoro 6.45 JD
Go To Dish 2: Tagliatelle Al Ragu Di Manzo 9.45 JD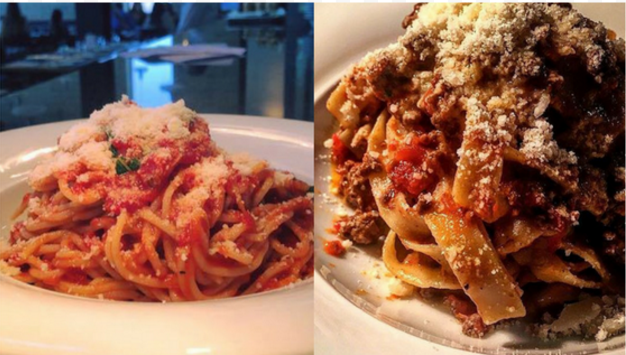 If you're a firm believer in simplicity being the ultimate form of sophistication, then Joz Hind is for you. This small, family-run kitchen in Jabal Weibdeh is just what Amman's been missing on the pasta scene. Simply put, the food tastes like your mamma made it if she were young, Italian and listened to Bob Marley. They don't have a set menu as each day, the cook, Luca creates his lineup of magical ingredients to satisfy your palette depending on what's inspired him and what fresh ingredients the market provides that day. Our recommended dish at Joz Hind is the dish we were lucky enough to catch on the day we walked in, but one thing they do serve all the time, is their deliciously fresh, homemade lemonade!
Go To Dish: Pasta with bell peppers, zucchini and cheese
(Not a drop of tomato but still rich in flavor and color) 6.50 JD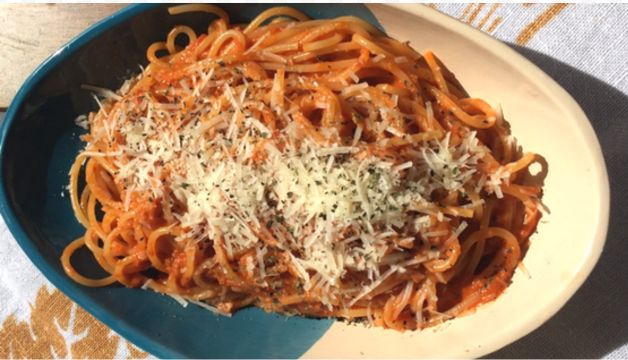 Feel like getting cozy? Feeling greedy and want to indulge in more than one type of sauce on your pasta? No you're not asking for much, Trattoria's got your back! Go for their Trio Ravioli and enjoy the salmon ravioli with rose sauce, spinach with cream sauce as well as their unforgettable cheese basil sauce!
Go To Dish: Trio Ravioli 7.50 JD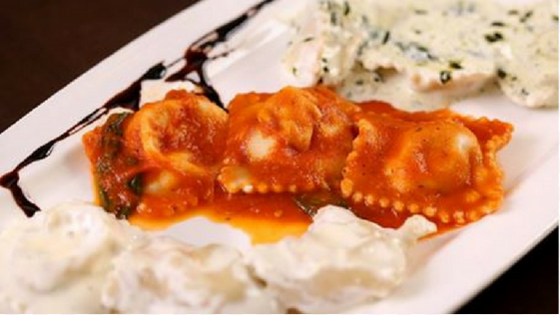 Have any pasta recommendations? Share the love and add your tip to "Where can I eat good pasta in Amman, Jordan?"  
Till next time, pasta la vista baby…
Lemur Love,
The Tip n' Tag Team