Everybody goes green on Saint Patrick's Day and no we don't mean saving the environment green! Join the fun of a whiskey bar crawl or do a little Irish jig to some live music because lucky for you everyone is Irish on Saint Paddy's Day! May you "always have love in your hearts & beer in your belly" – Happy St. Paddy's Day!
Jameson Irish Tour Bus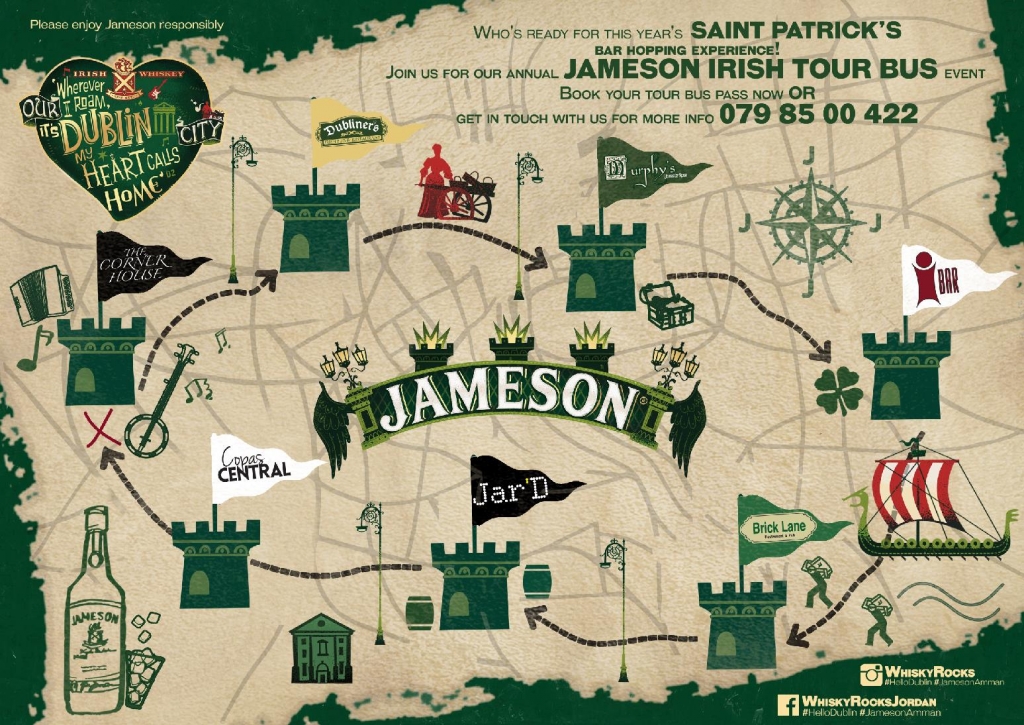 March 17 6:30 p.m. to 1:30 a.m.
Join the Jameson Irish Whiskey tour and experience bar hopping at its finest! While all the space on the bus is taken you can still tag along! Follow the tour for only 20 JD and enjoy live performances at some of the best places in town, get a "Hello Dublin" t-shirt and 7 Jameson Whiskey drinks at each of the seven venues… yes 7 drinks 7 venues! Meeting point is at The Corner's Pub where you will tour Amman going first to Dubliners Irish Pub, then Murphy's Pub – House of Rock, iBar, Brick Lane, Jar'D, Copas Central and finally end up at The Corner's Pub! To book call 0798500422 right now before all the tickets are gone – this event is ages 23 and up!
Saint Patrick's Day @Blue Fig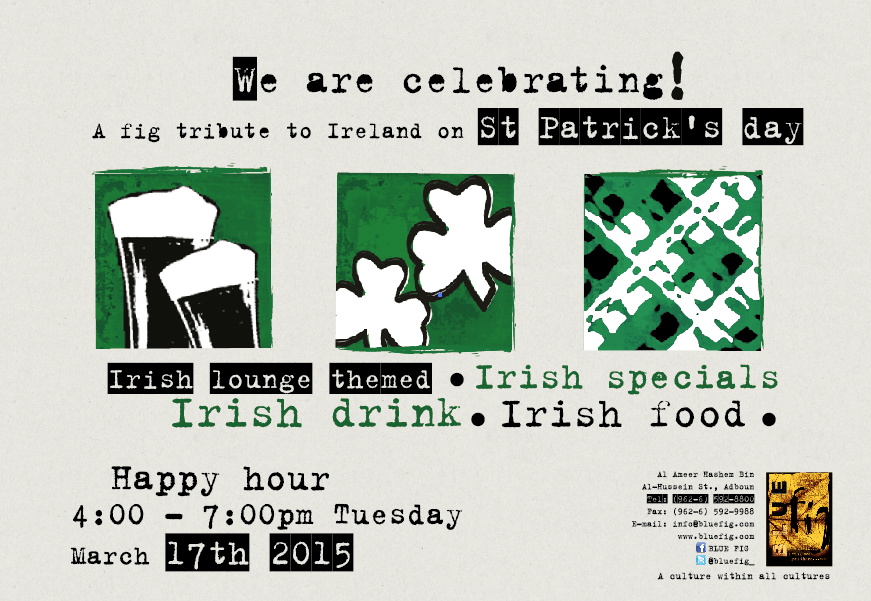 March 17 from 4:00 p.m. to 1:00 a.m.
Enjoy all things Irish! Blue Fig is well known for its already chilled out atmosphere but on Saint Paddy's Day enjoy Irish lounge music, Irish food and Irish themed drinks! Get some green beer during their happy hour from 4:00 to 7:00 p.m. Call to reserve your spot today!
Saint Patrick's Party @Pyro

March 17 from 8:00 p.m. to 1:00 a.m.
Try your luck at Pyro this Saint Patrick's Day where they are offering 4 JD on draft beers & 3 JD tequila shots (all inclusive). So put on some green and enjoy your night!
St. Patrick's Day @Dubliners Irish Pub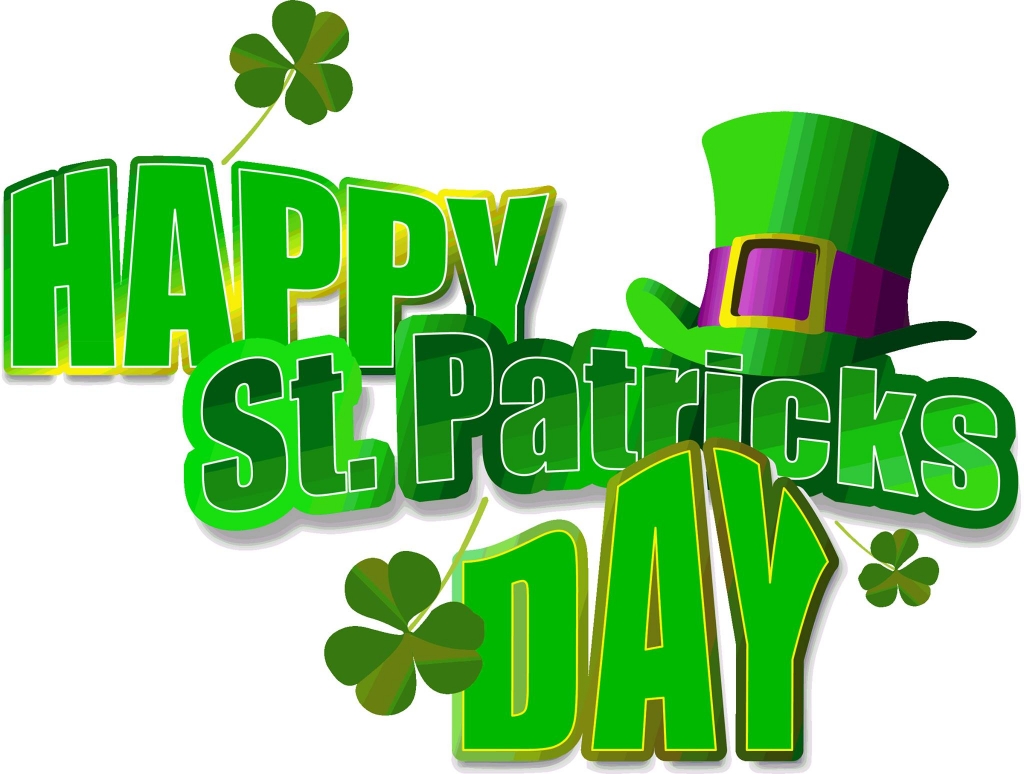 March 17 from 8:00 p.m. to 1:00 a.m.
If bar hopping is not your style then celebrate St. Patrick's Day in traditionally Irish style at Dubliners Irish Pub. A live band is coming from Ireland to keep you entertained with a mixture of traditional & original tunes! Always a good time at Dubliners and always crowded so be sure to call today in order to reserve a spot- entrance is 10 JD.
"Keltic Swing" @JJ's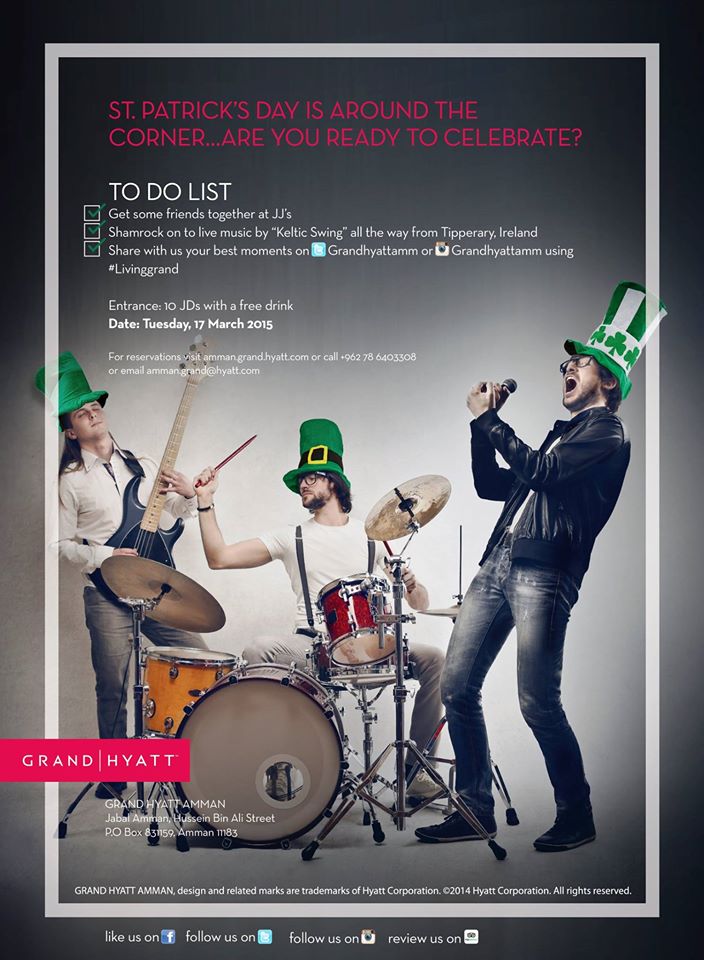 March 17 from 8:00 p.m. to 1:00 a.m.
Head over to JJ's to enjoy the band "Keltic Swing" coming all the way from Tipperary, Ireland! Entrance is 10 JD including a special drink so grab some friends and dance the night away!
Saint Patrick's Gala Dinner @Grand Hyatt Amman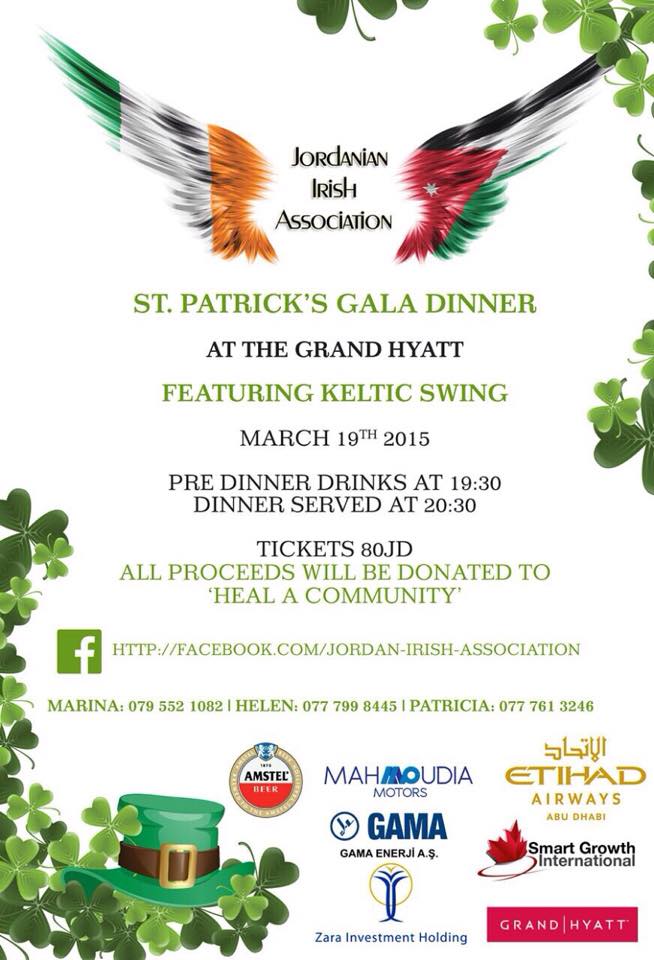 March 17 from 7:00 to 8:30 p.m.
Join the Jordanian Irish Association for their gala dinner! Enjoy pre dinner drinks, a fabulous dinner and live performance. Tickets are 80 JD with all proceeds being donated to "Heal a Community".
May your day be touched by a bit of Irish luck & warmed by the smiles of the people you love!
Lemur Love,
The Tip n' Tag Team