Hey Tipsters! We know finding healthy food in town is at times a mind boggling and stressful experience, especially when you're looking for actual flavor too! We made the ultimate guide of our community's favorite spots in town so you can stay fit without getting into fit. We have some surprising and unexpected places you're not going to want to miss!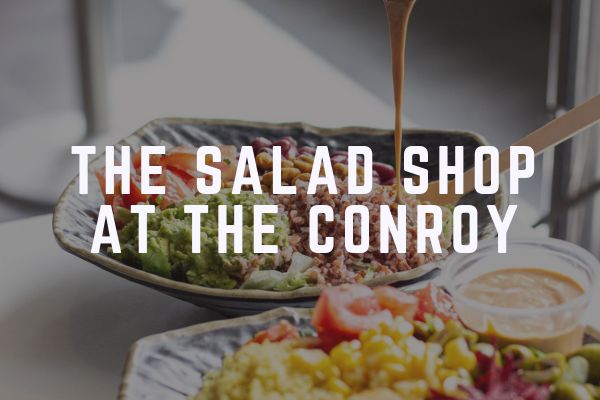 Opening Hours: 9:00 a.m. to 12:00 p.m.
Why Go: Time to leaf your worries behind and crunch your way to The Salad Shop at the Conroy! This vibrant spot offers a fresh-tastic healthy lineup of organic salads, soups, and bowls, sprinkled with nutritious goodness and served with a side of feel-good vibes.
Must-Try: Thai Salad with a refreshing Ice Tea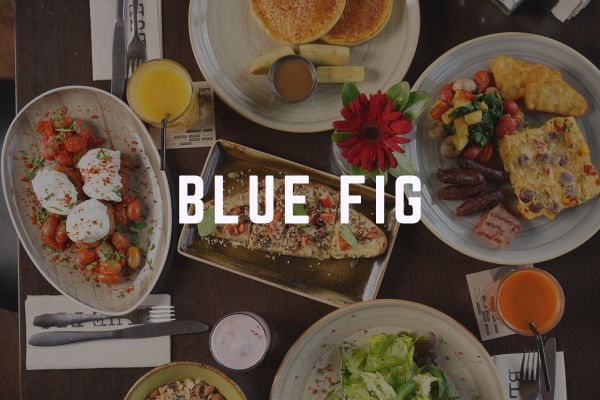 Opening Hours: 8:00 a.m. to 1:00 a.m.
Why Go: Taste the tantalizing flavors at Blue Fig, where every bite is a blissful healthy journey. Explore their organic gourmet wonders and indulge in gluten-free delights carefully crafted with love and passion. Dive into the world of plant-based goodness with their flavorful vegan menu options with their organic healthy tea options. Plus, don't miss their health watch program, thoughtfully planned by a certified nutritionist!
Must-Try: Tuscany Chicken Figzzaz with Gluten Free dough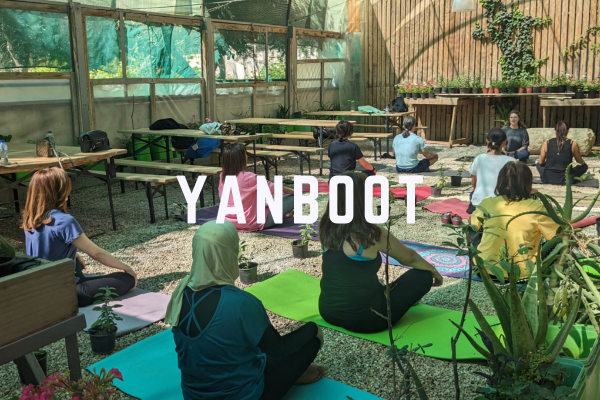 Opening Hours: 11:30 a.m. to 7:00 p.m.
Why Go: Savor the taste of health and sustainability! With a passion for natural, local, and organic food, Yanboot offers a delightful array of healthy and innovative products. From nourishing farm-fresh produce to wholesome natural treats, indulge in a greener and more nutritious lifestyle.
Must-Try: Chicken Qedreh

Opening Hours: 10:00 a.m. to 10:30 p.m.
Why Go: Fuel your body with the most scrumptious and nourishing healthy eats at The Fit Bar. Plus, their weekly meal schedule adds a delightful twist to healthy eating. Embrace the goodness and fuel your body with pure nourishment!
Must-Try: July Salad

Opening Hours: 11:00 a.m. to 11:00 p.m.
Why Go: Dive into salad wonderland at Salad Boutique, where you'll find specialty dressings, an array of salads, and daily options that keep the freshness going strong! With their dedication to fresh flavors and a wide variety of vegetarian and keto choices, you can savor every bite guilt-free.
Must-Try: BBQ Caesar Salad

Opening Hours: 7:00 a.m. to 10:00 p.m.
Why Go: Foron Rex is a carb lover's dream, and their heavenly sourdough, brown toast, and mouth watering keto Manaeesh will make your taste buds dance with joy. With delightful Manaeesh options for vegetarians, you're in for a truly satisfying and guilt-free treat!
Must-Try: Spinach & Feta Cheese Manaqeesh

Opening Hours: 12:00 p.m. to 12:00 a.m.
Why Go: Spice up your tastebuds and Indian food cravings at Tandoori Oven, where delightful dishes like chicken tikka masala, soul-warming soups, and flavorful mixed vegetable curry await. Also, if you're looking for protein and with anti-inflammatory foods their biryani rice will do just the trick.
Must-Try: Chicken Tikka and Masala Dal Tadka.

Opening Hours: 12:00 p.m. to 12:00 a.m.
Why Go: Get ready for a wok-king good time at Lemongrass! Who said healthy foods have to be bland? Experience a flavorful adventure with Thai curries, sushi, poke bowls, and grilled salmon filet that will stir up your taste buds in all the right ways!
Must-Try: Thai Green Curry (Spicy).

Opening Hours: 9:00 a.m. to 10:30 p.m.
Why Go: Ready to bowl-verwhelm your taste buds with nourishing goodness? FitBowl serves up delicious meals for everyday cravings with high-quality meal prep, making your goals a piece of (super)food!

Opening Hours: 8:00 a.m. to 10:00 p.m.
Why Go: Sip your way to health and happiness at Seed, the town's favorite Juicery that's a true classic! From fruity to creamy, their smoothies and juices are packed with goodness. Soothe your taste buds with sweet delights and nourishing sips.

Opening Hours: 10:00 a.m. to 11:00 p.m.
Why Go: Discover a cozy and vibrant sanctuary at We Farm, the charming little shop bursting with fresh juices, SuperFood smoothies, heavenly vegan ice cream, and fresh produce! Enjoy the intimate tropical ambiance as you pick up guilt-free treats that will leave you feeling energized and satisfied.

Opening Hours: 10:00 a.m. to 9:00 p.m.
Why Go: Carb cravings got you feeling "low"? Fear not, Ketolicious is here to save the day with their keto-tastic delights! Embrace the low-carb lifestyle without compromising on taste, and take your taste buds on a healthy food journey!

Opening Hours: 8:00 a.m. to 9:00 p.m.
Why Go: Fuel your body with nutritious goodness at Primrose. With their healthy daily meal plans and convenient grab-and-go options, you can nourish yourself while on the move. Owned by a passionate nutritionist, their offerings are designed to keep you energized and feeling your best!

Opening Hours: 8:00 a.m. to 8:30 p.m.
Why Go: Indulge in gluten-free heaven at Beat Tha Wheat Bakery! Discover a variety of healthy delights and Arabic favorites like Kaak, Moajant, Ma'moul, and more! Don't miss their must-try treats, Hamam Bread & Um Ali!
---
Stay Healthy, Tipsters!
Lemur Love,
The Tip n' Tag Team