For fans of Japanese cuisine, there's nothing more exciting than a sprawling buffet filled with an unlimited supply of freshly prepared maki, temaki, sashimi, uramaki, and more. All-you-can-eat sushi is a special kind of treat for sushi lovers: after all, sushi isn't exactly the cheapest food around. And who wants to worry about going over budget just because you can't stop devouring those delicious California rolls?
If you've got a fever, and the only cure is more sushi, you're in luck! No matter the night of the week, your daily dose of all-you-can-eat sushi is always within reach!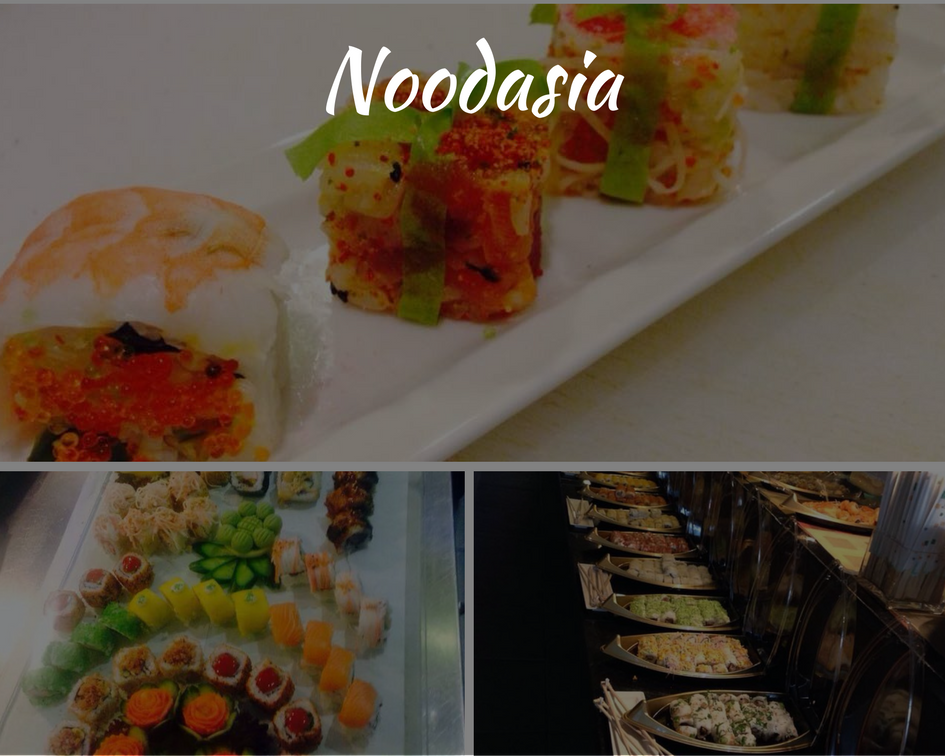 Time: 6:00 – 10:30 p.m.
Price: 26 JD (inclusive)
Head over to Noodasia in Abdoun for a sprawling sushi buffet filled with a colorful, diverse selection of rolls and pieces to choose from. The selection really is enormous, and true sushi lovers will have a hard time controlling their excitement.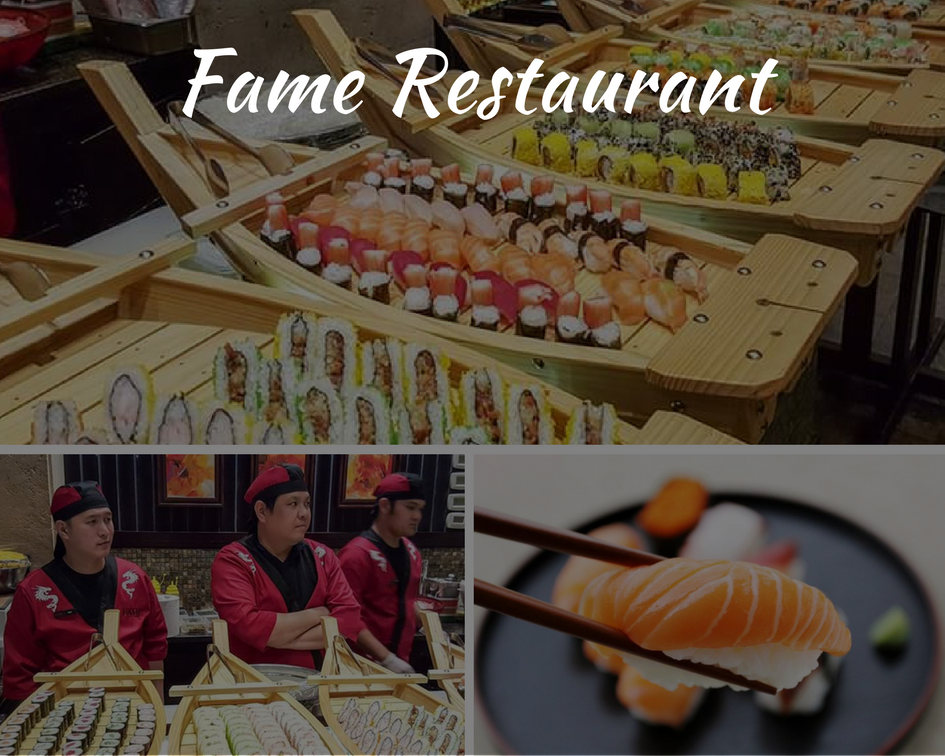 Time: 5:00 – 10:00 p.m.
Price: 25.5 JD (inclusive)
Other Days: Wednesday (5:00 – 10:00 p.m.), Friday (2:00 – 9:00 p.m.)
Fame's sushi buffet is famed for its delicious array of rolls, as well as its authentic Japanese ambiance. The restaurant gets high marks for its food, as well as for its atmosphere, décor, and music. Plus, you can enjoy this awesome buffet three days a week!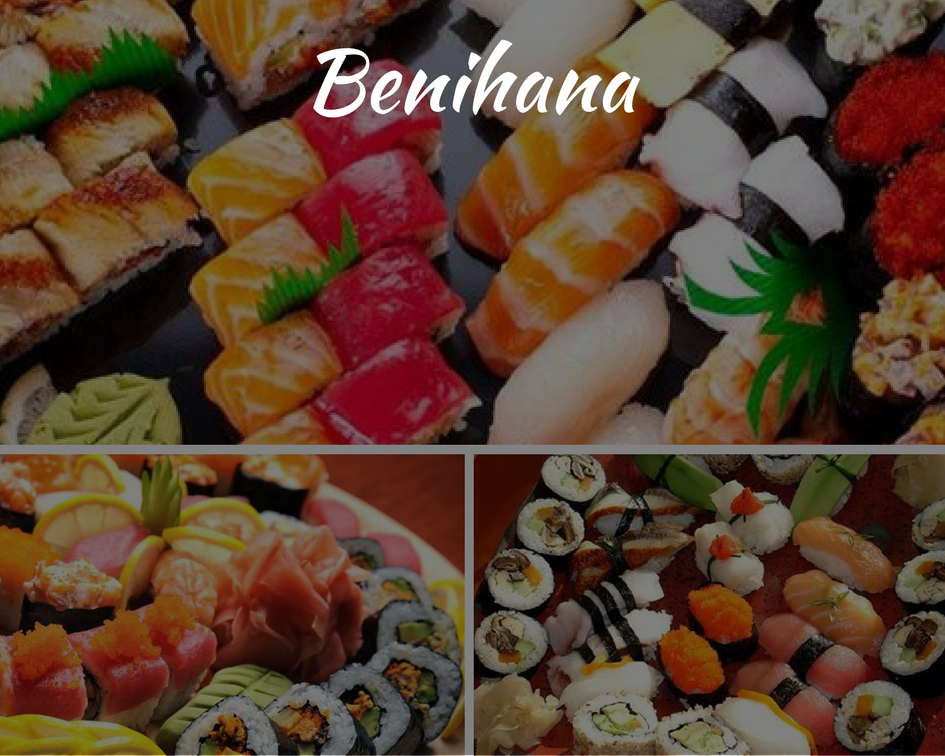 Time: 7:00 – 11:30 p.m.
Price: 20 JD++
Benihana is known the world over for its delicious sushi and teppanyaki, so if you're a fan of Japanese cuisine and haven't yet tried their all-you-can-eat nights, you're seriously missing out! Along with all-you-can-eat sushi on Tuesdays (at a very affordable 20 JD), you should also check out all-you-can-eat teppanyaki on Thursday nights (only 24 JD++).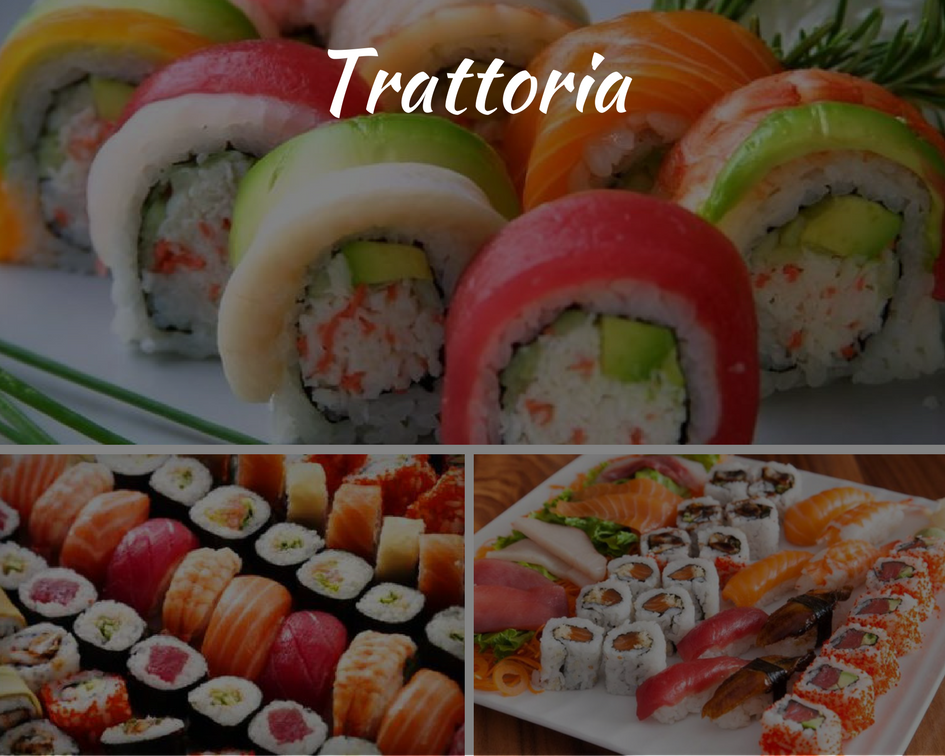 Time: 8:00 – 10:00 p.m.
Price: 25 JD (inclusive)
Other Days: Thursday (4:00 – 7:00 p.m.), Saturday (8:00 – 10:00 p.m.)
Trattoria might specialize in some of the best Italian food in town, but that doesn't mean you should pass up a chance to check out their incredible all-you-can-eat sushi buffets. As part of ATICO Fakhreldin Group, Trattoria gets to borrow the expertise of Vinaigrette's world-class sushi chefs three days a week. Don't miss some of the most delicious sushi in town!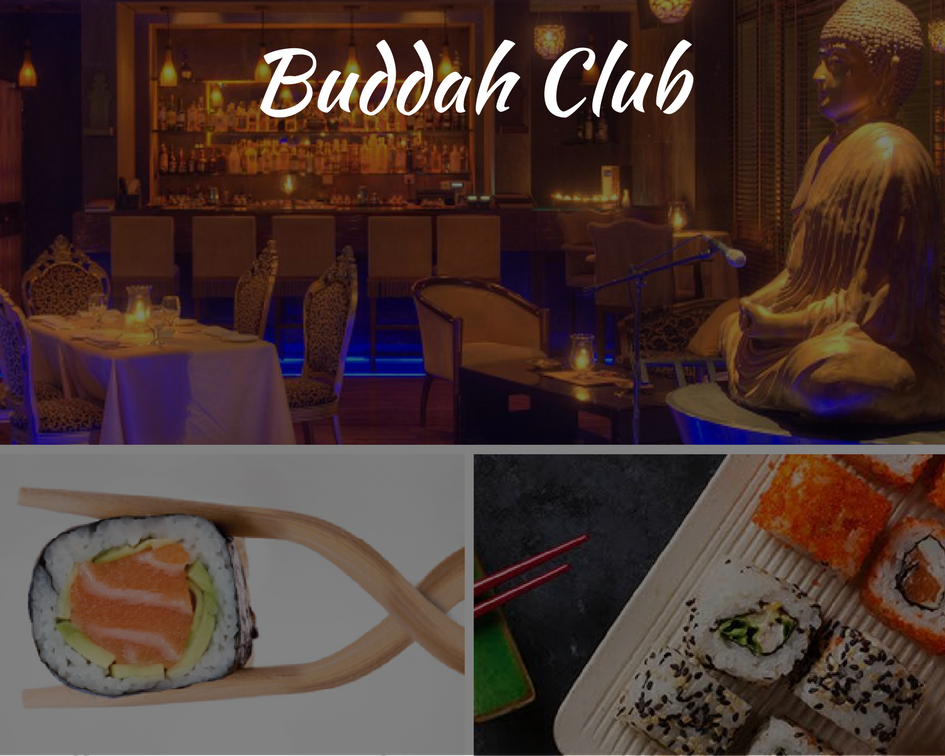 Time: 7:00 – 12:00 p.m.
Price: 25 JD (inclusive)
Other Days: Every day of the week!
You can literally head to Le Royal's Buddah Club any night of the week and find a sprawling sushi buffet, just ready for you to dig into! Eat your heart out while enjoying the awesome view from the restaurant's location on the 7th floor of the hotel.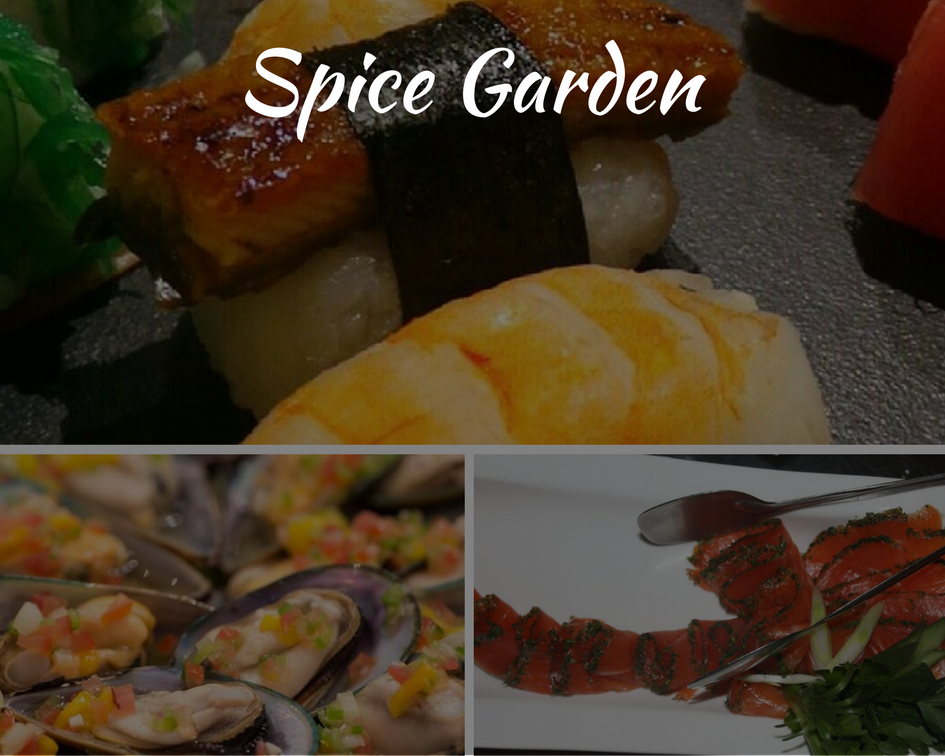 Time: 7:30 – 11:00 p.m.
Price: 27.5 JD++
The Thursday night seafood buffet at the Sheraton's Spice Garden restaurant is a huge treat. Not only is there a wealth of fresh sushi at your disposal, but this all-you-can-eat night includes a diverse selection of seafood, as well as desserts and other goodies. Seafood fans just can't pass up this awesome offer!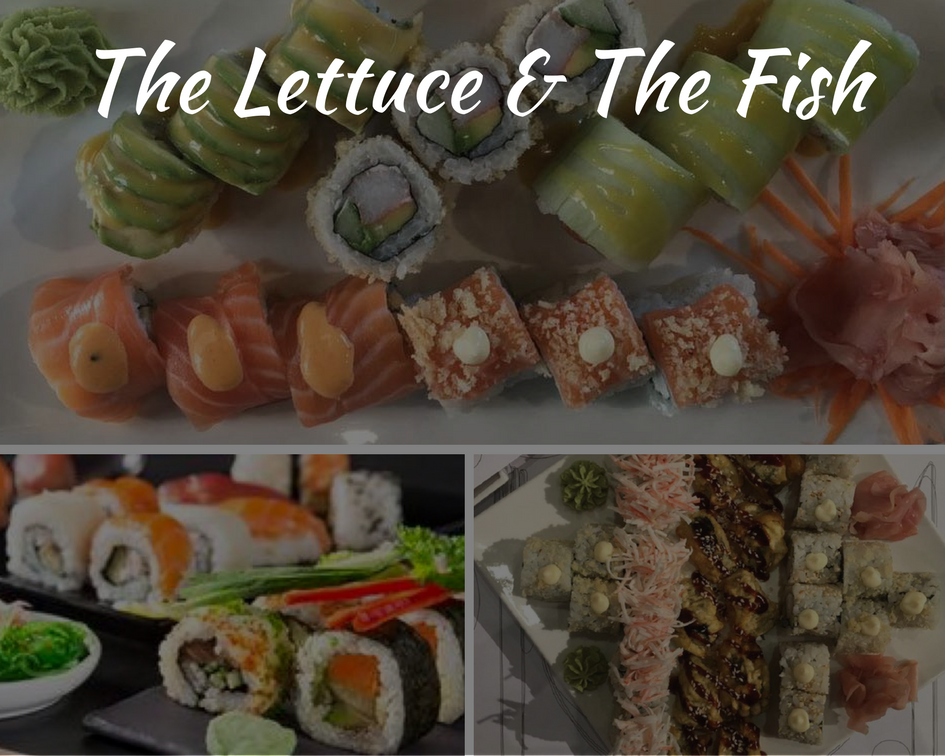 Time: 12:00 – 11:00 p.m.
Price: 20 JD++
Other Days: Every day throughout the month of December!
Get your fill of sushi this month (and then some!) at The Lettuce and The Fish! All month, they're offering all-you-can-eat sushi, all day long. What better way to finish out the year than by indulging in your favorite Japanese fare as often as you can, at an affordable price? But don't worry about needing to beat the clock on this offer: after December, you can still enjoy their unlimited sushi buffet every Tuesday, Friday, and Saturday.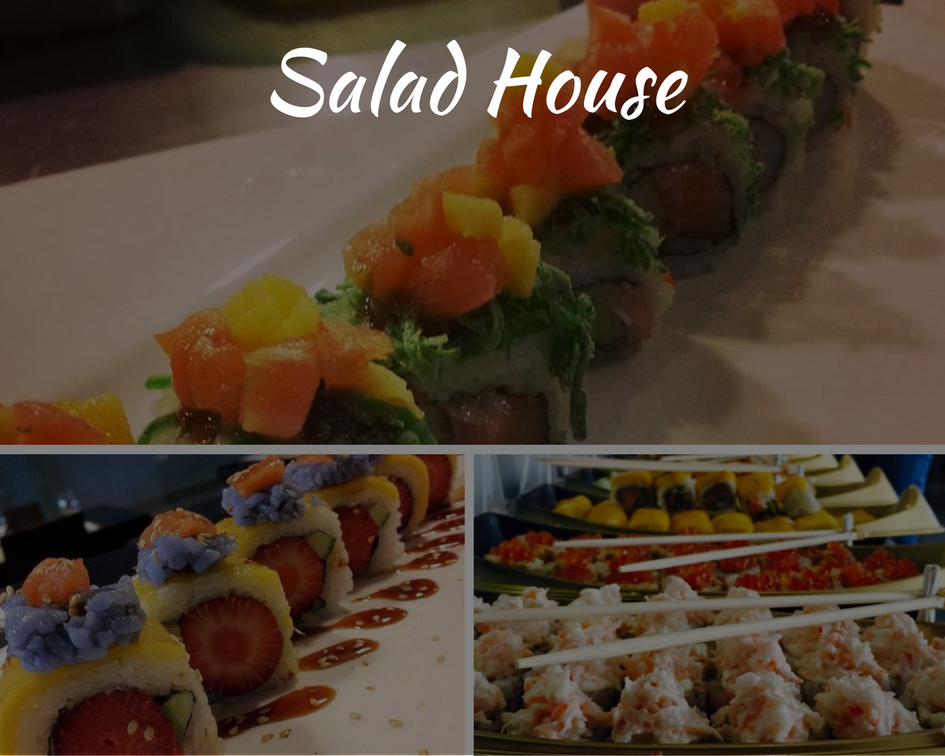 Time: 3:00 – 11:30 p.m.
Price: 23 JD
Salad House's weekly sushi buffet is a great way to end the weekend. The sushi chefs at Salad House know how to get creative with both flavor and presentation, and it's a great place to bring the whole family (kids only pay half price)!
Sushi lovers, make sure you tune in next week, when we preview Amman's newest, hottest culinary trend: sushi fusion foods! Intrigued? You should be!
Grab life by the chopsticks and go to town, Tipsters!
Lemur Love,
The Tip n' Tag Team