What can be said about love that has not been said before? Love is like oxygen, while you may not see it, you certainly can't live without it. So get ready for your breath to be taken away with some of the most romantic date night spots. From simple ideas to intimate dinners, and a chance for some competition, you'll most certainly set the mood for an unforgettable time.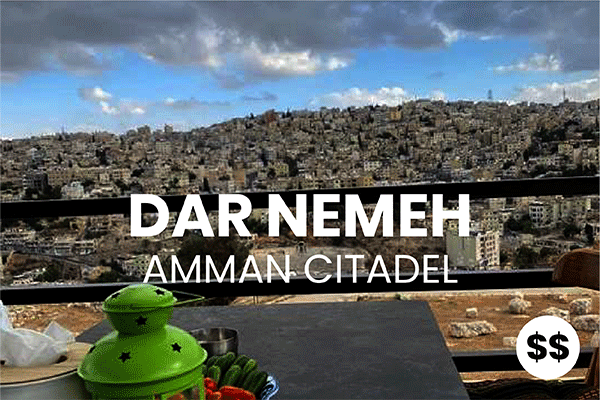 Cute, casual, and cozy is the name of the game. Their new location at the iconic Amman Citadel gives you the opportunity to explore the ruins before sitting on their charming terrace for a romantic date.
Tip: Go on a Thursday, Friday, or Saturday for their extended hours so you can stay late to watch the sunset and enjoy their special menu that consists of handmade flatbreads made right in front of your eyes.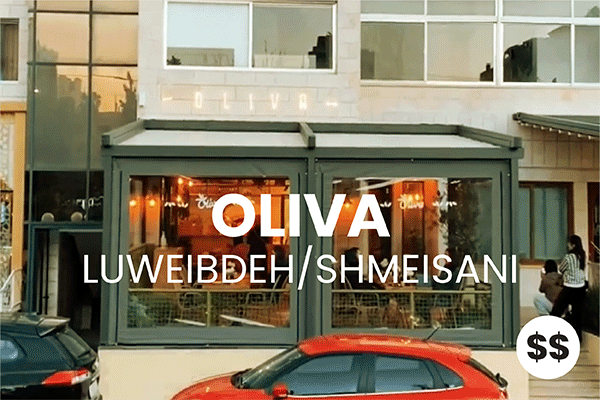 We can't mention romantic date night spots without mentioning this Italian delight. It is all in the charm with their low lit dining, delicious food, and seasonal menu items.
Tip: For the most romantic experience, share every plate. Start with their seasonal salad as an appetizer, and order the Pesto Pasta and Burrata Pizza for the main. Don't forget to add chile oil on the side, spice it up ;).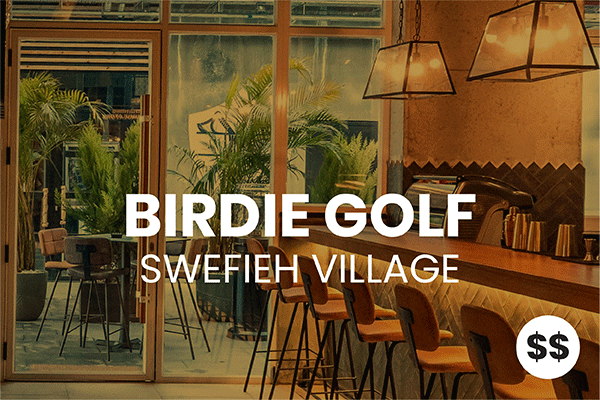 If you want to plan a whole date day, this is a great place to begin! Loosen up with a drink or two at the bar, get to know your date through some competition, and engage in plenty of laughs.
Tip: More than just golf, Birdie also hosts Karaoke, sip n' paint nights, and other fun activities. They also have an outdoor terrace where you can hang out.

Coffee is always a good first date idea. Grab a glass "for here" and stay well into the evening for low lit seating and fairy lights.
Tip: Order their cappuccino that always comes with a little art and grab an oatmeal cookie to share.

This speakeasy location is a hidden gem in Amman that you'll be glad you discovered and you'll most certainly want to revisit again and again.
Tip: Order their "Tasting Flights." Not only are they a great way to discover different wine and spirits, but a chance for conversation starters with your date.

Love lives in every roll. Engage your senses with their decadent menu, drinks, and their cute tucked away romantic setting. Go when you're feeling fancy.
Tip: Pair their sake with some salmon sashimi.

Nothing says love quite like the French do and get a taste of Paris right here in Amman. Bizou, bizou, mon amour.
Tip: Try the oysters and pair it with some bubbly (champagne).

Love can be found here. Homemade pasta, beautiful picturesque aperitivos, and drinks to pair with.
Tip: Be on the lookout for their piano nights for an even more romantic date.
Taking a contemporary twist on Levantine cuisine, it's all in the presentation with their curated menu.
Tip: Order the Burrata Bellpepper and one of their Instagrammable cocktails. Cheers!

Enjoy the heart of Italy with the high ceilings, living room style dining, intimate seating, and farm to table gourmet style food.
Tip: Order the Grigliata Misa Di Mare and pair it with Red Wine. Cheers lovers.

Roughly translating to "mankind luck" – find yourself feeling lucky with their balance of modern design and authentic food.
Tip: Order the Sauteed Fresh Scallops for the main dish and share the chef recommended shrimp sesame toast for an appetizer.

Tucked away in the heart of Weibdeh, this romantic date night spot balances art, intimate design, and seasonal cuisine. Enjoy hand-picked menu items from one of the best chefs in A-Town.
Tip: Book your table ahead of time and always be on the lookout for their seasonal menu items.

Their well curated menu is enhanced by their spectacular ambiance. The open floor plan with glass ceilings will make you feel like you are dining under the stars.
Tip: You can't go wrong with an Aperol Spritz or a "Push & Pull" – espresso martini to accompany anything off their menu.

If you're ever stumped about where to go for a first date, you can't go wrong with this cute and quaint cafe. Everything on the menu is not only tasty, but served as a visual delight. Enjoy tea on the bench or sit outside with your date.
Tip: Julnar Tea + Rose Cake = ultimate love potion

For an overnight romantic date, don't skip out on one of the most scenic places in the country. The harmony of greenery, ancient ruins, and spectacular views serves as the backdrop to falling in love.
Tip: Book the main house, light the fireplace, and enjoy their different art activities.

The best way to enjoy their food is to go at least an hour before the sun sets to get the optimal views of Fuhais city.
Tip: You can't go wrong with their pizza, which is hand-tossed and made in a wood-fired oven.

Cooked and prepared right in front of your eyes, enjoy the pan-asian cuisine, simple, yet elegant interior design.
Tip: To get the full pan-asian experience, start with the Tom Kha Gai Song soup from Thailand, Kani Salad from Japan, Hamachi Nigiri, and Wasabi Prawns from Singapore.

A drive to the Dead Sea is always a good idea and even more romantic if you plan it with the sunset. Enjoy the panoramic views, and traditional cuisine.
Tip: Book the private dining area for an even more romantic experience

Leave a little piece of your heart with their Italian cuisine and outdoor villa type seating that will whisk you away to the villages of ancient Italia.
Tip: Order the Rose Pasta and Berry Crumble for Dessert.

If you are looking to take your romantic date out of the city, then drive into Madaba for their picturesque bookstore. With outdoor seating and their quiet garden, you can engage in some intimate conversations.
Tip: Play a game with your date and give each other a book budget, see if you can pick a book for your date that they would enjoy, and of course enjoy their garden with some tea afterwards.
---
Happy Dating Tipsters!
Lemur Love,

The Tip n' Tag Team