It all starts with a Where can I…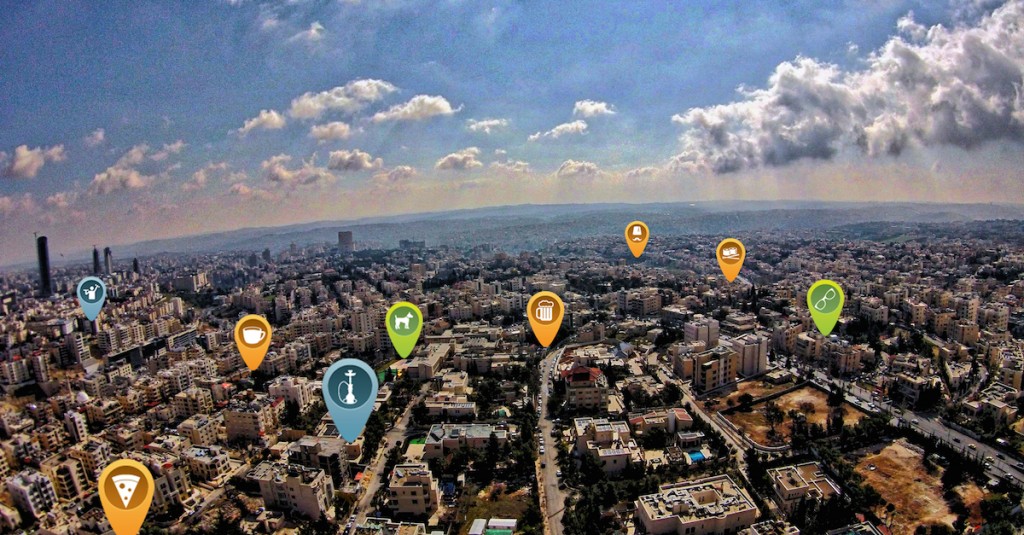 and with our recently updated app, it almost always ends with you finding what you're looking for.
Let's show you how to take full advantage of all the cool stuff we've developed to discover Amman the right way, your way…
The Actions
If you're all geared up and ready, itching to ask a question – look up! You can ask all your burning questions or tag (as in take a picture) of some of your personal favorites all at the top of your screen. Tell us what you love or hate, or find that thing that's been missing from your life all along…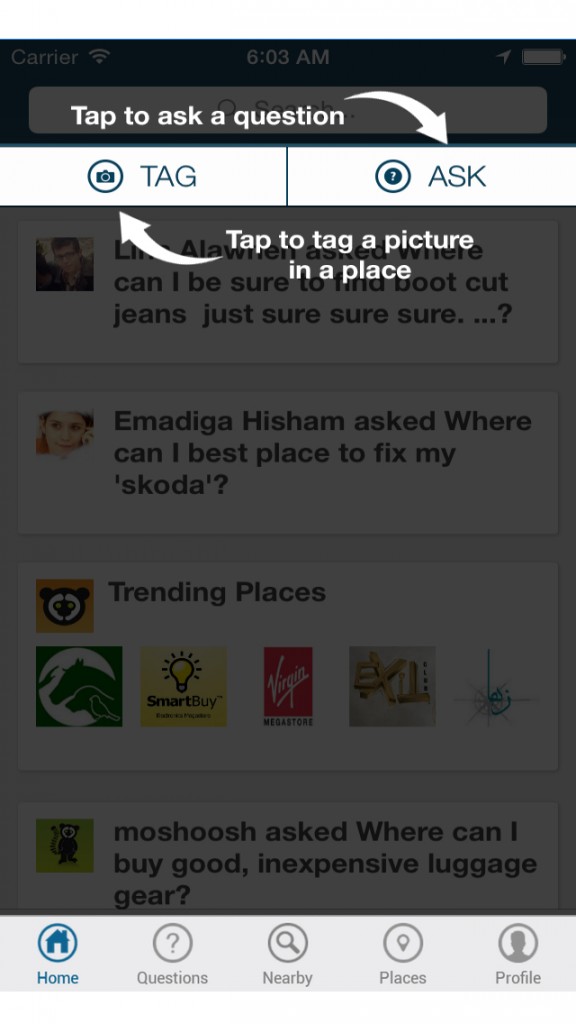 Now let's dive into the good stuff. The new and updated features of Tip n' Tag and how they will help you find exactly what you need, when you need it and where to find it!
You come to Tip n' Tag looking for answers and our Tipsters are ready to help you uncover the perfect spots. Hungry? Our Tipsters have your back! You have two ways to feed your appetite; you can look through Amman's most popular Places by category and select what you're in the mood for.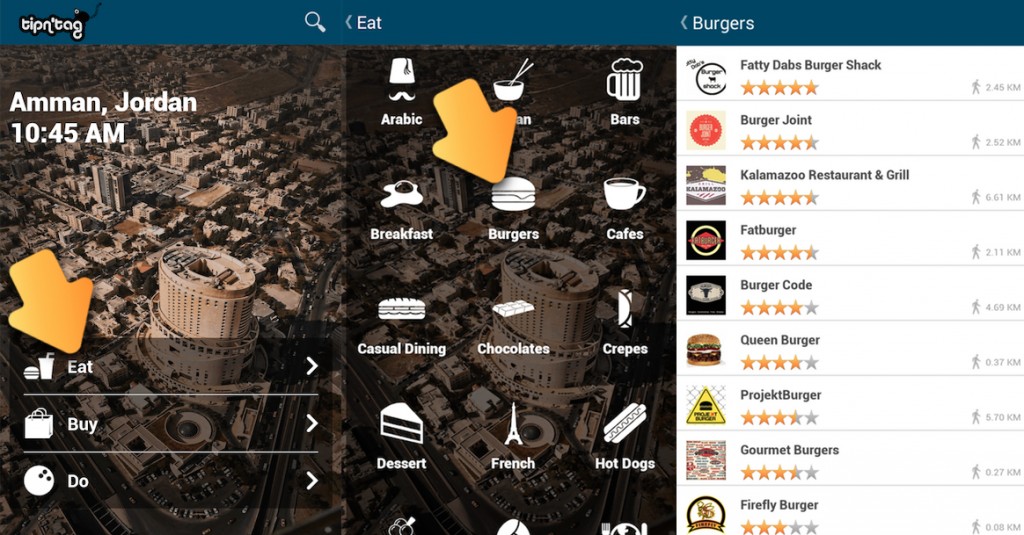 Let's say you 're in the mood for a burger just tap on the Eat icon, select Burgers and be on your way to a massive feast!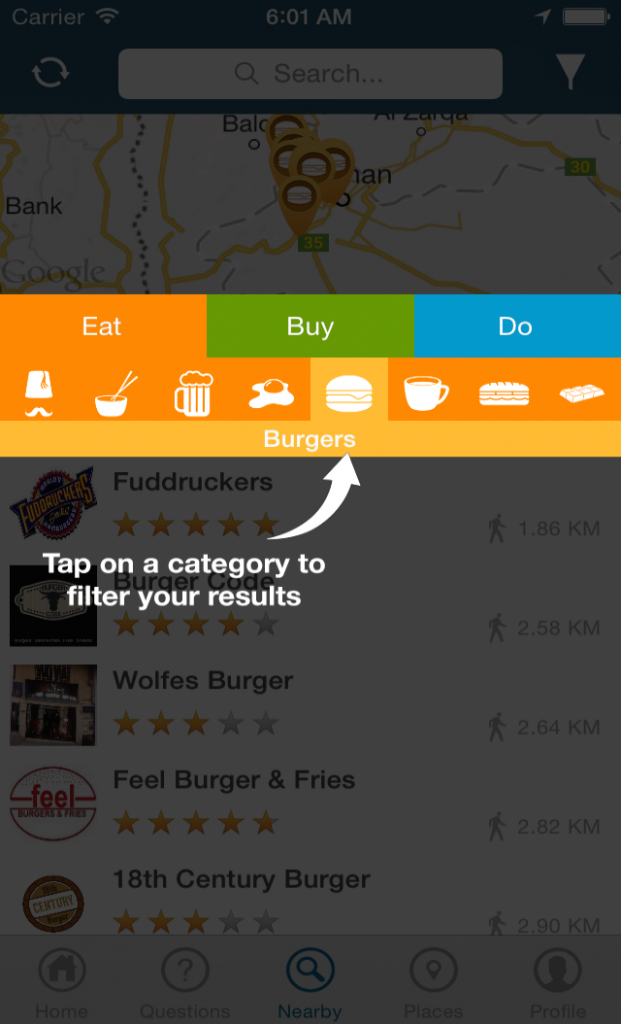 If you're lazy and don't want to go too far or it's late and you want to make sure whatever you're looking for is open, Tap on the Nearby icon in the toolbar. With this nifty feature you can find every place right under your nose!
Place Page
Still feelin' that burger? Firefly Burger is both nearby and a burger place according to the nearby screen. You can get all the info you need by opening the place page: opening hours, phone number, branch locations,  how many fans the place has and so much more. It's a good way to read what people are saying, check out the place's popular pictures or call ahead if you want to book a table!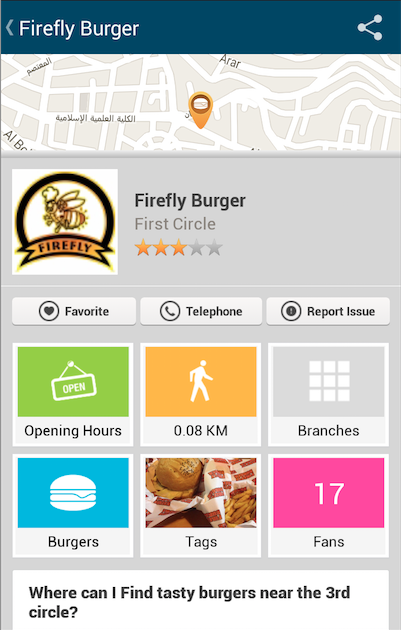 The Universal Search
We'll step away from the burgers for a minute and focus on something we are all into right now: The World Cup. Instead of jumping straight into asking your questions, our new Universal Search feature allows you to search across places, questions, tags and tipsters! Simply type "World Cup" or whatever  you're looking for and the app delivers immediate results.
How about when you wanna be a Tipster yourself? Every time you add a tip to a question and it gets the most "Agrees"  your tip is awarded the best! Give "Agrees" to other tips for places you love and others will do the same for you, that's the only way you'll boost your Street Cred!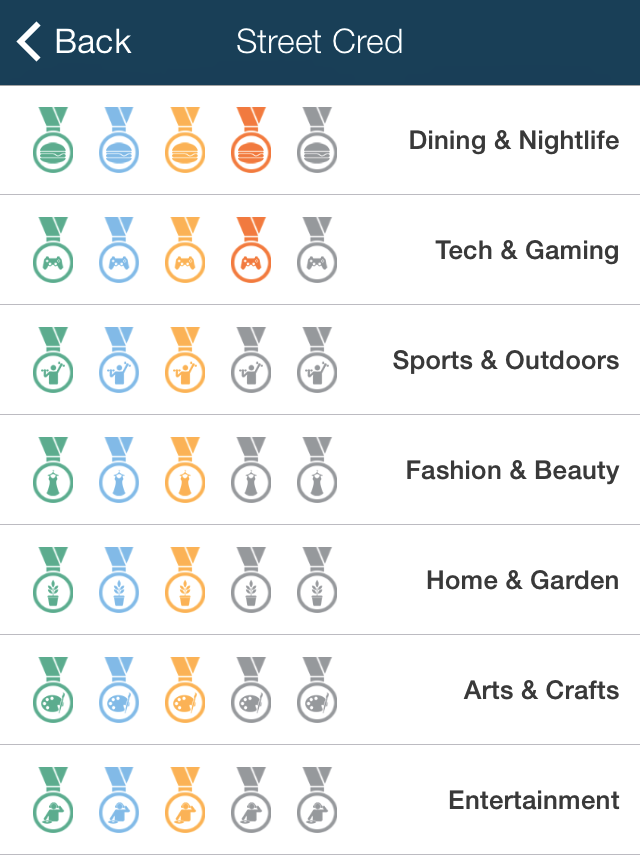 Get Taggin'!
Sick of no one listening when you're hyping all about that new place around the corner? Well now everyone on Tip n' Tag can see what your last meal or experience was like – whether it was good enough to be your last or bad enough that it felt like it lasted forever! Take photos of anything you want in the places you love or hate and everyone will hear you speak your mind! Check out the photo below from Heroes Burgers…looks delicious, huh? It sure was, so we're definitely giving that place a smiley of approval! And if its something you hate, don't hesitate, give that grouchy smiley to whatever gets on your bad side!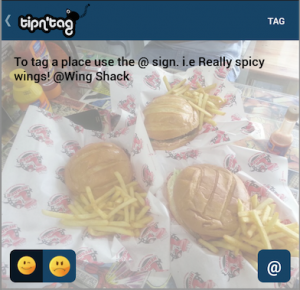 New User Profile
Connect with the Tipsters in Amman, after all we are all one big happy family! Our new user profile allows you to check out Tipster's likes and tips in a whole new way! Find people who like the same things as you, follow them and you are opened to a whole new world of places — not to mention, friends!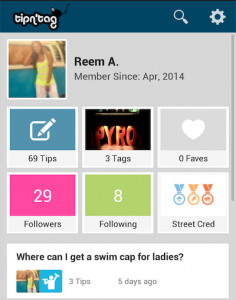 So what are you waiting for? Start tipping and tagging. Find places your way, the right way.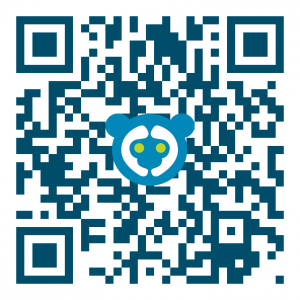 Get downloading!
Lemur Love,
The Tip n' Tag Team