On a beautiful morning, when the temptation to sleep-in takes over and the day is yours to spend, brunch is the perfect way to kick things off. If you're up for a delicious brunch extending well into the afternoon that is fueled by mimosas, coffee and savory dishes, here's a list of the trendiest spots in town you've got to check out. Round up your squad, get dressed in your finest brunch-worthy attire, and get brunching. What are you waiting for? These egg-cellent dishes won't eat themselves!
---

---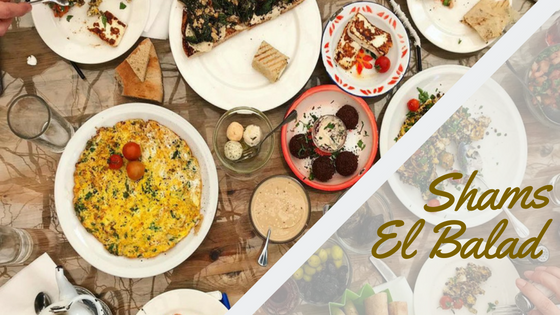 When it comes to authenticity, nothing compares to Shams El Balad. One of the first farm-to-table outlets in the country, the restaurant celebrates Jordanian flavors in a setting that doesn't look very different from home. From Labneh Jerashiyeh and grilled cheese, to galayet bandora and sunny side up eggs, this brunch spot screams homemade organic goodness.
Tip – Their chickpea and cauliflower salad is a perfect brunch option that'll keep you satiated for a while 
---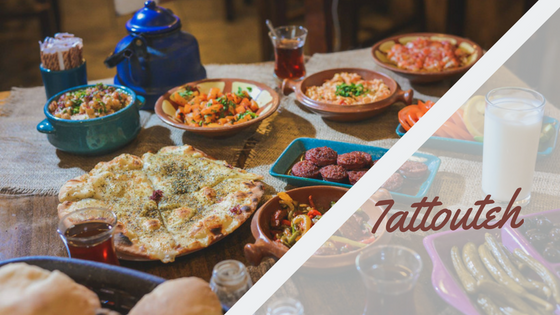 7attouteh is what you would call a hidden gem. It's not the first that comes to mind when you think hummus or falafel but it definitely is amongst the best with its range of delicious offerings! Serving up a traditional oriental breakfast which includes but is not limited to: hummus, falafel, foul, shakshouka, chicken liver, galayeh and a lot more, 7attouteh is perfect for those who can't seem to wake up before 11 a.m.
Tip – We've got 3 words for you: 7attouteh cheese fukhara
---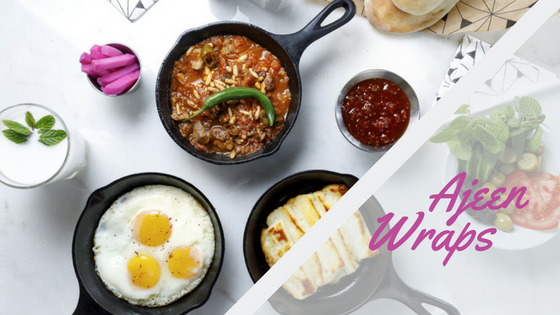 A new joint in town, Ajeen Wraps, is bringing back Lebanese street food in style. From zaatar-avocado mana'eesh, to turkey wraps and lahmeh bi ajeen, this modern Lebanese restaurant and bakery is here to satisfy those late morning cravings with a bang. Whether you're hitting this spot for a blown out brunch, or getting their mini bites as a quick pick-me-up, everyone knows you can never go wrong with some Halloumi goodness.
Tip – If you love the mix of sweet and savory, you've got to try their Halloumi cheese with fig jam mana'eesh.
---

---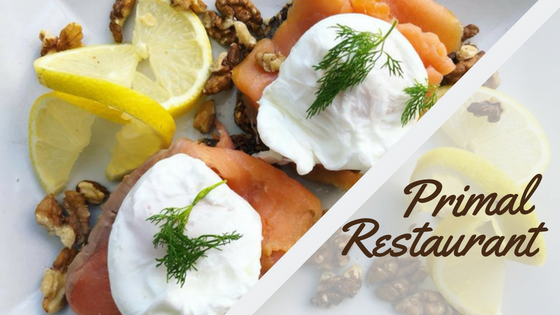 Offering a menu that is totally gluten-free, refined sugar-free, lactose-free, with countless vegetarian and plant-based vegan options, Primal, the first Paleo restaurant in Jordan, caters to even the strictest of diets. Eating healthy will no longer feel like a chore, you can savor a delicious brunch without the caloric guilt that comes with it.
Tip –  Order the smoked salmon with poached eggs for a memorable brunch
---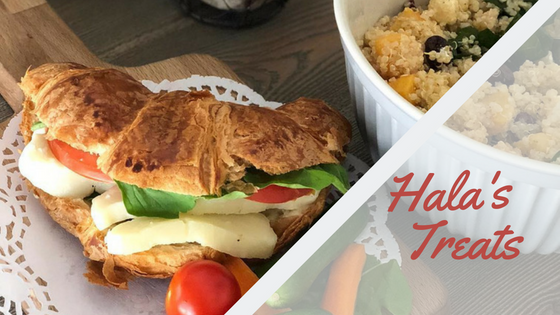 You know that feeling, when you're sitting at your grandma's house and the smell of cinnamon fills up the living room overwhelming you with emotions? Hala's Treats will have you feeling all warm and fuzzy inside and the food will surely take you places! With menu options ranging from sandwiches and salads to quiches and desserts, you'll surely come back for more and more.
Tip – Best waffles you'll come across in Amman
---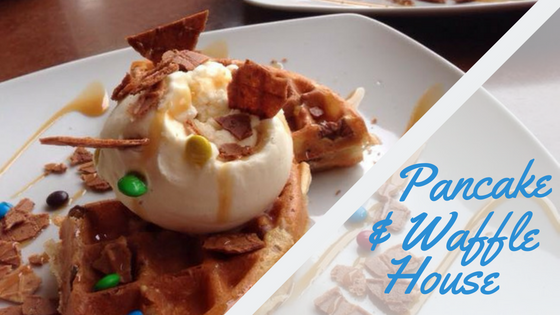 There's nothing like freshly made steaming hot pancakes or waffles doused in syrup, add ice cream to that and you're set for the day. Honestly, what's brunch without some sweet deliciousness to satisfy your sweet tooth? If you're looking for a place that specializes in that syrup drenched goodness, you've finally found your spot.
Tip – Waffles with fresh fruits and vanilla ice cream, OMG YUMMMMY
---

---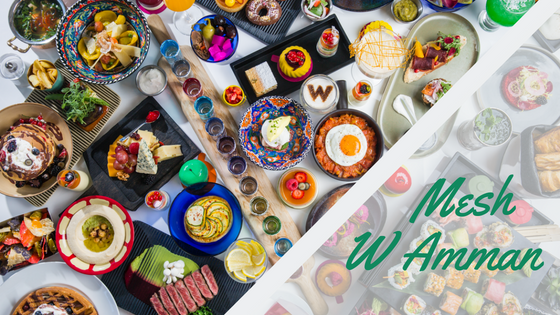 Mesh around on Fridays at the W Amman's brunch. From mana'eesh and sushi stations to salads and a delicious chocolate fountain, Mesh has got your international cravings in check with their unconventional twists on classic dishes. Chill out after your food coma to the live beats of their in-house DJ.
Time: 12:30 p.m. – 4:00 p.m.
Price: 33 JD ++
---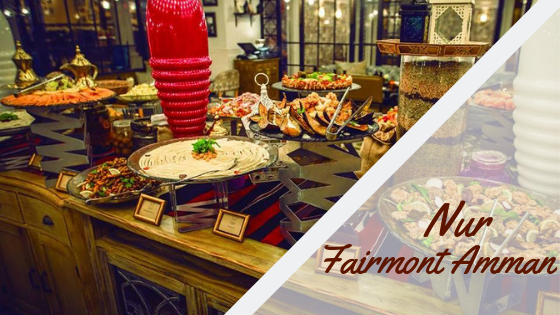 From the mountains of Lebanon to the neighborhoods of Amman, Nur highlights the best the region has to offer. Taking you on a gastronomic journey, this brunch will fulfill you with its taste of the levantine region. Devour wholesome dishes from this buffet while the kids play around and get their faces painted at the kid's corner.
Time: 1:00 p.m. – 4:00 p.m.
Price: 35 JD++ / Includes soft beverages, coffee, and tea
39 JD++ / Includes alcoholic beverages
---

---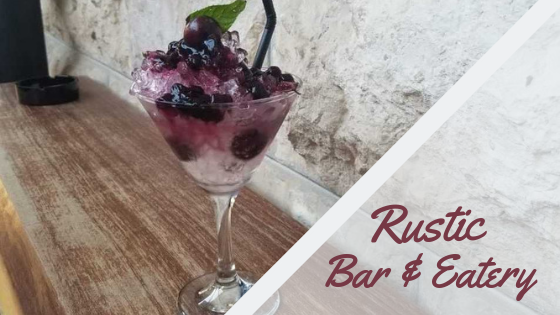 Rustic is known for many things, brunch is not one of them though. The venue has established itself in Amman's nightlife scene as on of the most laid back bars to hangout at. Little did you know, this 'rustic' venue recently launched a brunch event happening every other Saturday. Their brunch event features a different brunch menu, DJs, offers on bottles, and a guaranteed good time every time.
Event time: Every other Saturday | 1:00 p.m. – 7:00 p.m.
---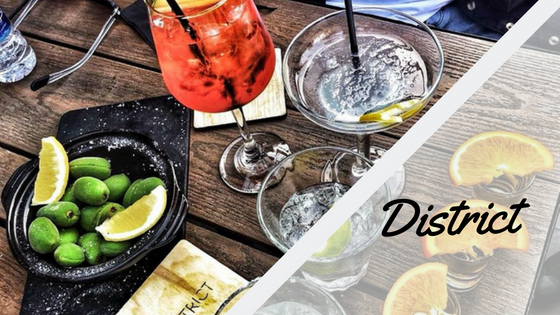 Nestled in Jabal Amman, on the rooftop of the Shepherd Hotel, District offers you an escape into a beautiful world of wonder. With a menu that consists of countless mouth-watering fusions, their delicious spritz options, offers on bottles, and mesmerizing summer views of the city offer the perfect brunch-time weekend getaway.
Event time: Fridays | 1:00 p.m. – 8:00 p.m.
---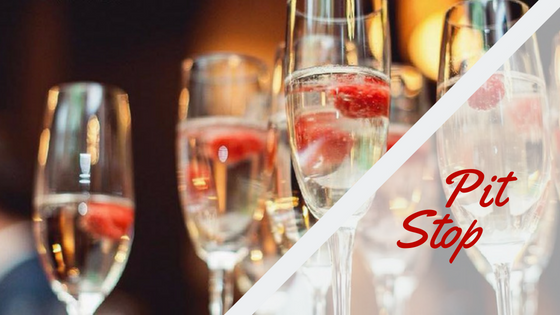 We're not really sure exactly when or how it happened, but somehow, someway brunch basically turned into the new nightclub scene, and Pit Stop is no stranger to that phenomenon. Why start the party at 9 or 10 p.m. when you can you can sip on champagne, move to the groove, eat delicious food and socialize with your besties in broad daylight? 
Event time: Saturdays | 2:00 p.m. – 7:30 p.m.
Price: 20 JD | Walk-ins inclding 2 drinks
25 JD min order | With booking
---
---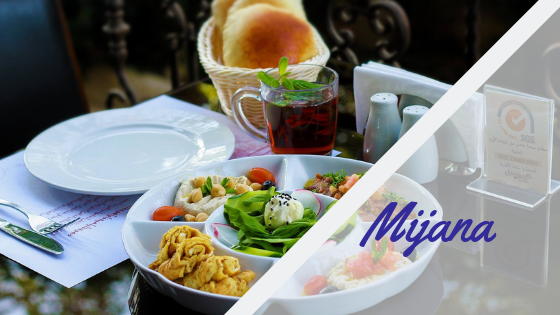 Tucked away in an alley off Rainbow street, sits an old but gold cafe. Mijana is always a great spot for a small morning meet-up. Not only does this spot serve up a delicious brunch but it's garden serves up a serene atmosphere and some idyllic views. With a menu featuring a great variety of food options, multiple shisha flavors, and a beautiful ambiance, Mijana surely won't disappoint.
Tip – Their Fruit & Feta Salad is a must try
---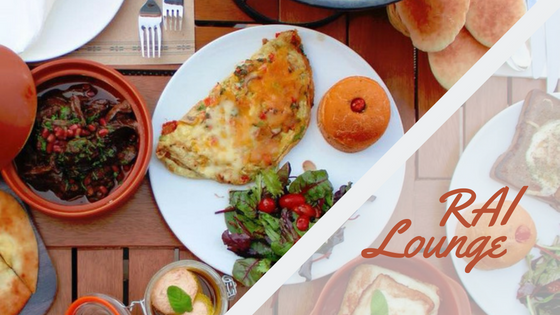 For all you shisha-holics struggling with balancing food and your hookah habits, we've got just the place for you. Rai lounge, named after a form of Algerian folk music that dates back to the 1920s, will cater to all your brunch needs. Order your main, your hookah, kick back and relax.
Tip – Veggie omelette all the way
---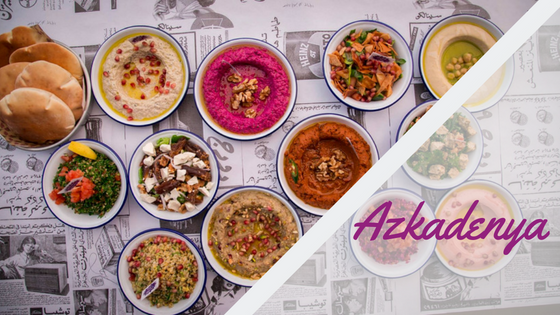 Wanna go back to the good ol' days? Azkadenya will take you just there! Their dishes filled with soulful Middle Eastern flavors will take you from Amman, to Syria, Lebanon, Palestine, and back with just a bite or two. After you're done enjoying your hearty meal, head out to the terrace for 'nafas argeeleh'.
Tip – One Chicken Sajiyeh please
---
Brunch is not just a late breakfast, it's a culture!
Lemur Love,
The Tip n' Tag Team