Do you find yourself craving an ice cold drink or a hearty meal during the seemingly never-ending daylight hours of Ramadan? Despite the pleasure that comes with indulging in family gatherings, feasts and long nights, not everyone in Amman fasts. The Tip n' Tag Team knows how it goes. To make it easier on those of you who want to continue with their daily rituals of breakfasts, lunches and afternoon drinks, we've created the ultimate non-fasting guide for Ramadan 2018.
---

---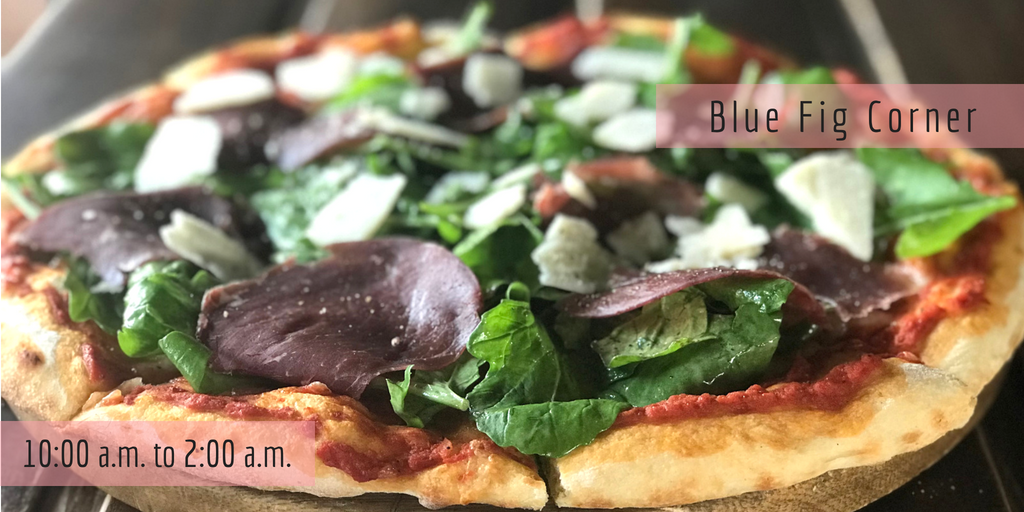 Brunch at Blue Fig is a timeless ritual, but the early bird needs to eat more than just the worm. Seeing as Blue Fig won't be open until six in the evening this Ramadan, you can go to its cozy cousin, Blue Fig Corner. What better way to start your day and silence that rumbling stomach, than with one of their scrumptious breakfasts?
---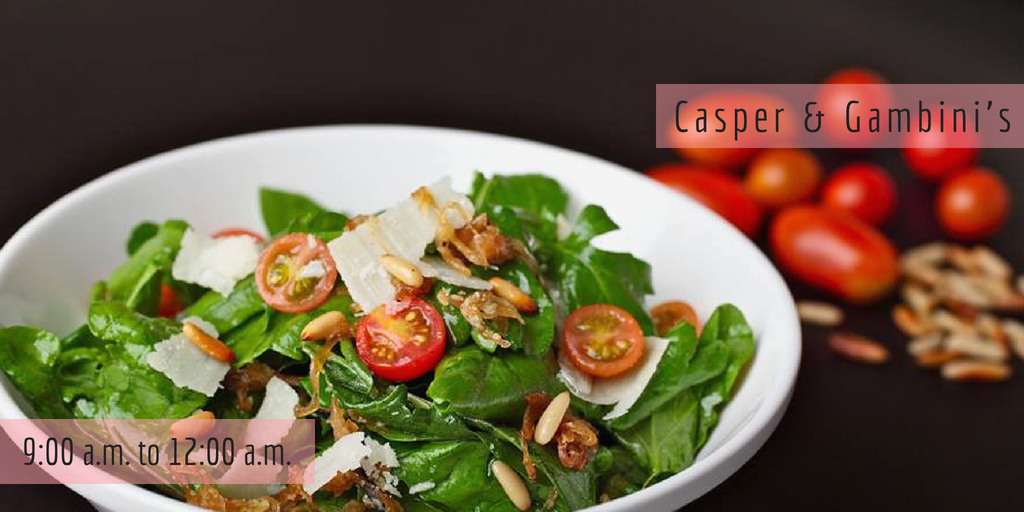 Going out for breakfast with your friends is a great way to start the day. To make it even better, you can throw in a few mimosas. Casper & Gambini's has a fresh vibe that bring flavor to every bite you and every sip you take. If you've slept in, there's always brunch!
---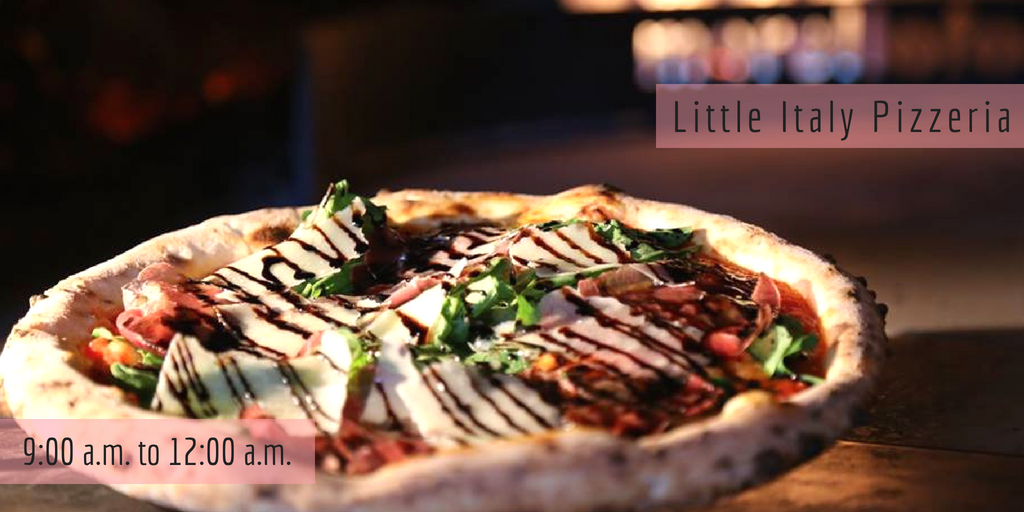 Pizza for breakfast? Sounds pretty good, actually. You don't need to be hungover to have pizza in the morning. You don't even have to think about it twice. Forget about your diet, make your way to Little Italy Pizzeria and start munching on a cheese-covered slice of heaven. It'll make your day a whole lot better.
---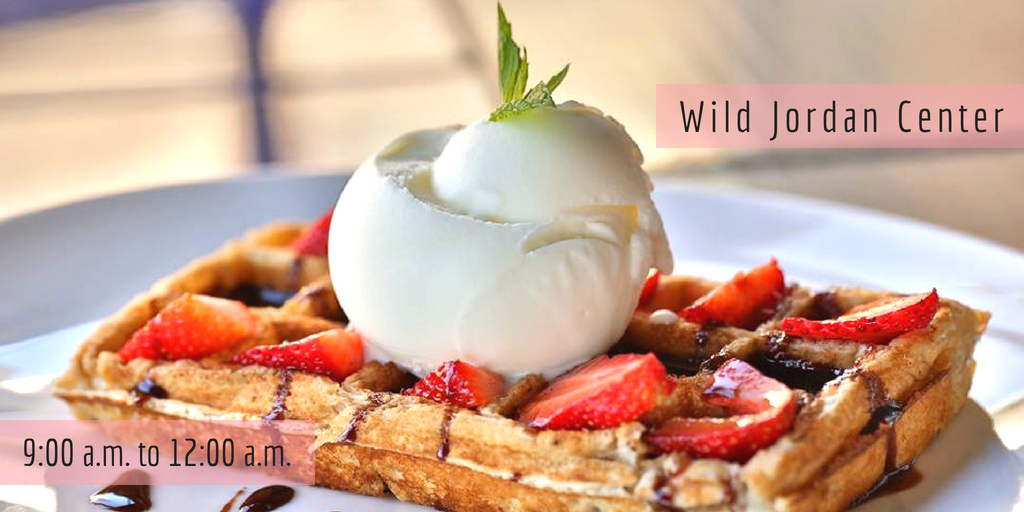 How does breakfast with a view sound like? Wild Jordan has the loveliest view of the mountains and the Citadel. It serves the freshest of ingredients, so you won't have to worry about your food being organic. They also cater to the needs of the lactose and gluten intolerant, so there's really no excuse for you not to go.
---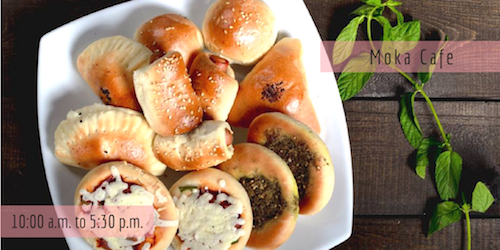 One cool thing about being an adult is that no one can stand in the way of you having cake for breakfast! If one morning you wake up with a sweet tooth, head down to Moka Cafe and satisfy your cravings with one of their heavenly creations. You can opt for a hibiscus tea to wash down your sugary delight.
---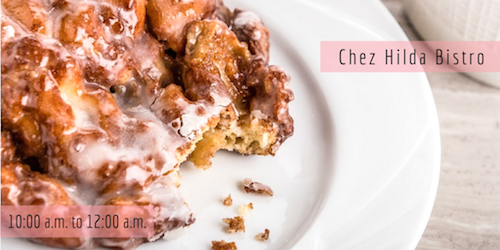 Pastries and cake for breakfast sound like a childhood dream come true. Chez Hilda has always been a landmark place for many Ammanis, for good reason too. Their croissants are as flaky as they are delectable. Pair them with a cup of coffee and you're good to go!
---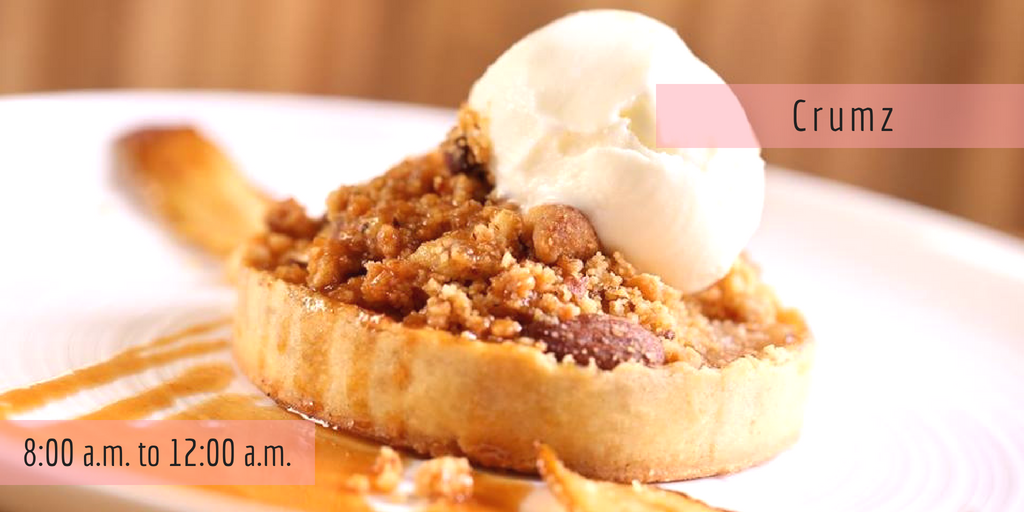 If you've lived in Amman we're pretty sure you've had breakfast at Crumz before. That being said, you know how appetizing their breakfast is. Grab your family, or grab your friends. You're never too old for a hearty breakfast, even if it's Ramadan. You can always follow up your meal with a dessert of your choice. That's one perk of being at a bakery!
---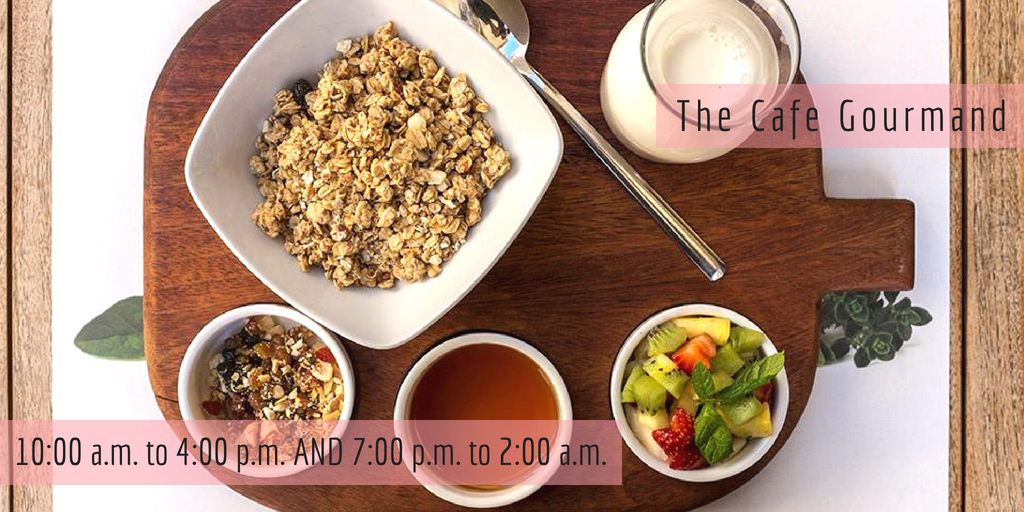 The spine of a sandwich is the kind of bread it's in, and the fresher, the better. Whether it's smoked salmon you're having, or Eggs Benedict, Cafe Gourmand will not disappoint your taste buds. Being a bakery cafe it serves the freshest and most delectable of tarts and eclairs. This is where you want to have your first meal of the day.
---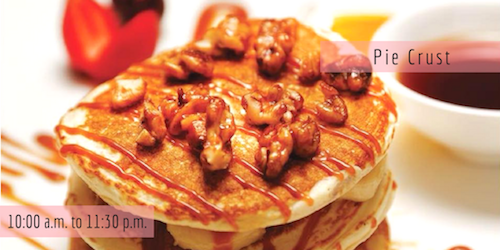 Who doesn't like the heart-warming smell of a bakery in the morning? Or a good apple pie covered in caramel drizzle? Pie Crust knows how to balance sweet and savory flavors to appease your taste buds. They also serve a variety of soups and salads, for a healthier option to your Fuheis experience.
---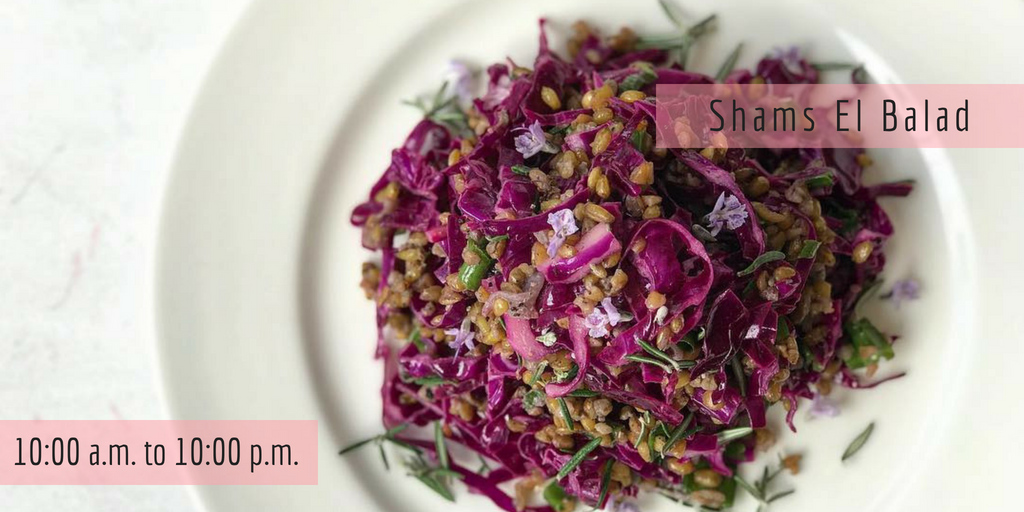 Breakfast at Shams El Balad never seems to get old, and for good reason. Their use of fresh ingredients elevates the flavors of every dish they have beyond any expectation. If you were to order some mulberries ("toot" to the commonfolk), you can be certain that they're freshly picked off the trees in their garden. Is your mouth watering yet?
---

---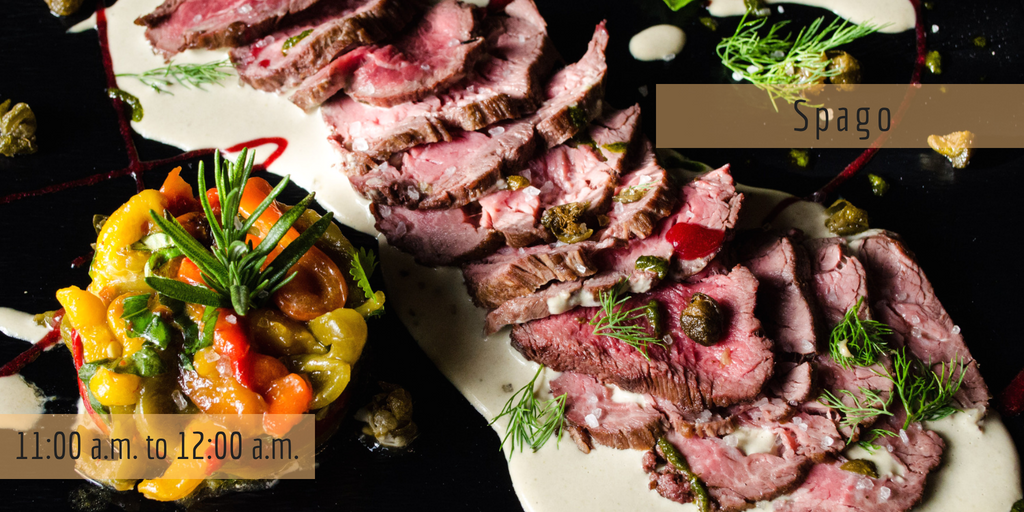 There's never enough Italian food to be had in a lifetime, especially if it's homemade and well seasoned. If you still haven't been to Spago, this is your reminder. Not only is their interior a breath of fresh air, their food itself is otherworldly. You'd think you were looking at a painting, and not a plate. Don't miss out on their Ramadan exclusive happy hour, which starts at 11:00 a.m. and extends till 6:00 p.m..
---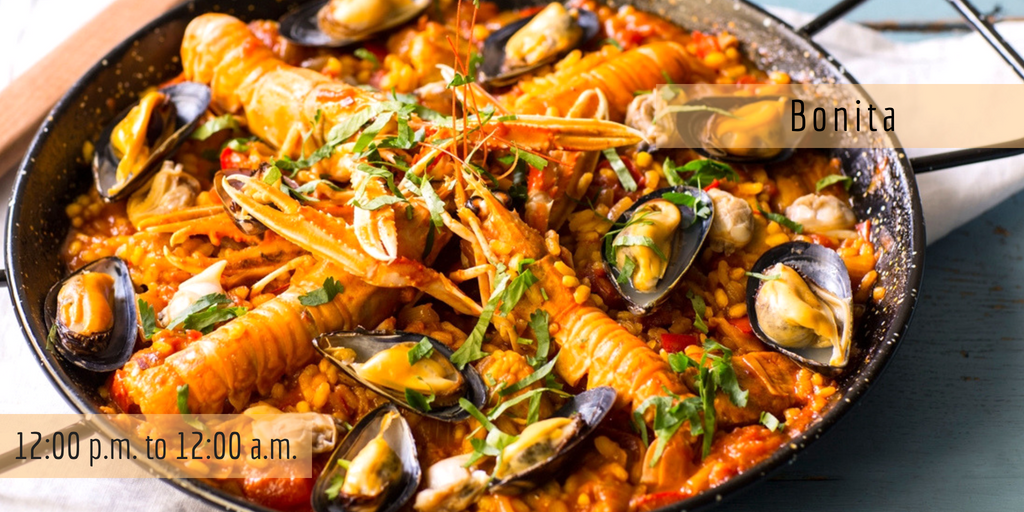 Find yourself in the mood for Spanish cuisine one afternoon? Want to dive straight into a vibrant platter of tapas? Grab a menu at Bonita and prepare to feast your eyes. Their tapas are as delicious as they come, but they probably aren't enough to subdue your hunger. Don't worry though, the Paella will do the job just fine.
---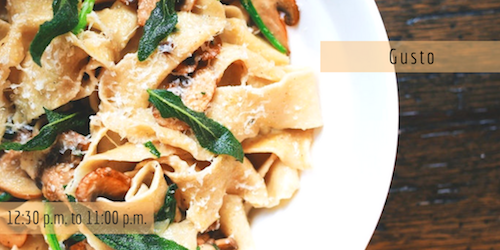 One way to enhance the flavor of Italian food is pairing it with a fine glass of wine. For those of you who like to appease their taste buds with mouth-watering dishes, Gusto has a menu that romanticizes Italian cuisine. Their traditional wine bar is certainly a vino lover's dream.
---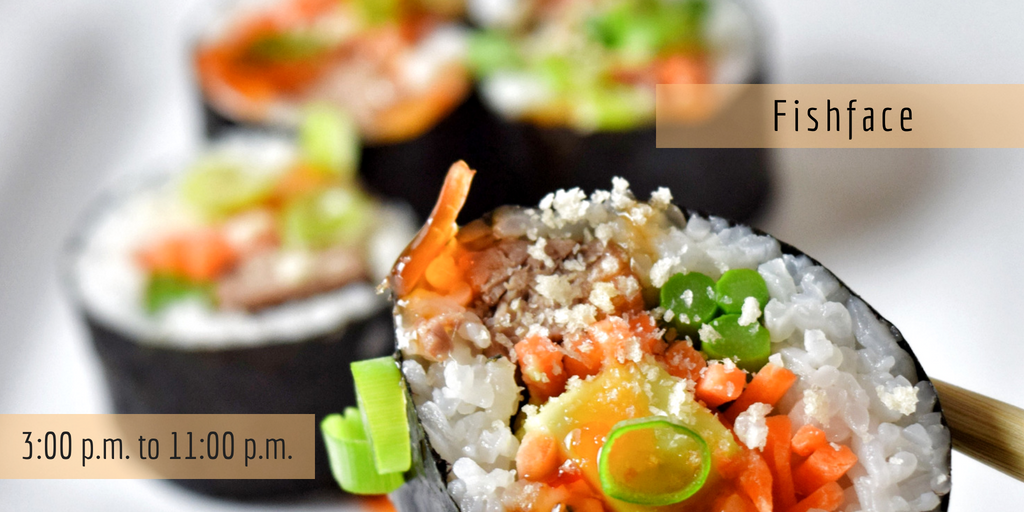 For those of you who can't decide between Japanese and Mexican food, Fishface solves all of your problems. Their sushi burrito is the most appetizing thing you can sink your teeth into. Not only that, the restaurant is serving colorful Atayif this Ramadan to follow your meal up with.
---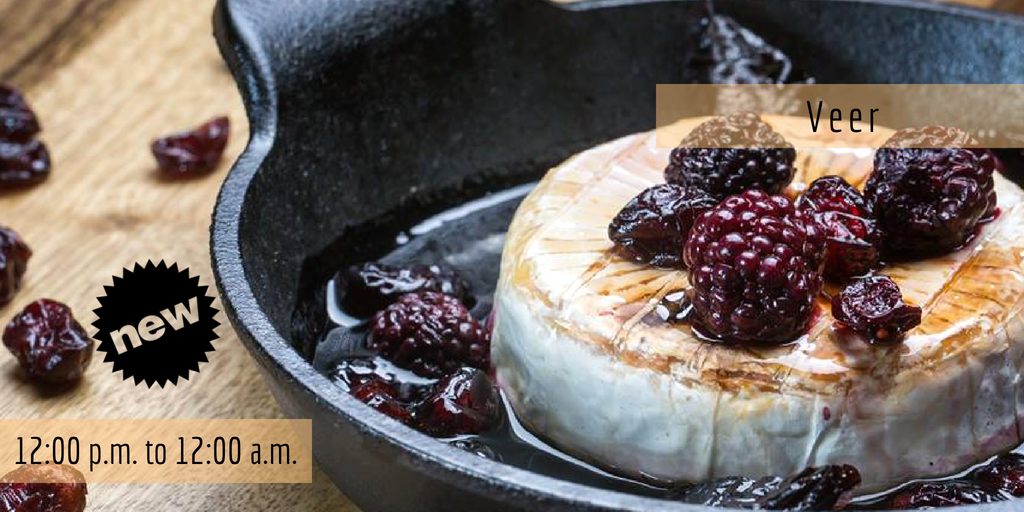 Ramadan is all about lounging around with your loved ones and enjoying the simple things in life. You don't have to wait till Iftar to savor a meal or a drink, you can simply head down to VEER and munch on anything your stomach desires. You can sit on a bench and have a few rounds of drinks with your buddies.
---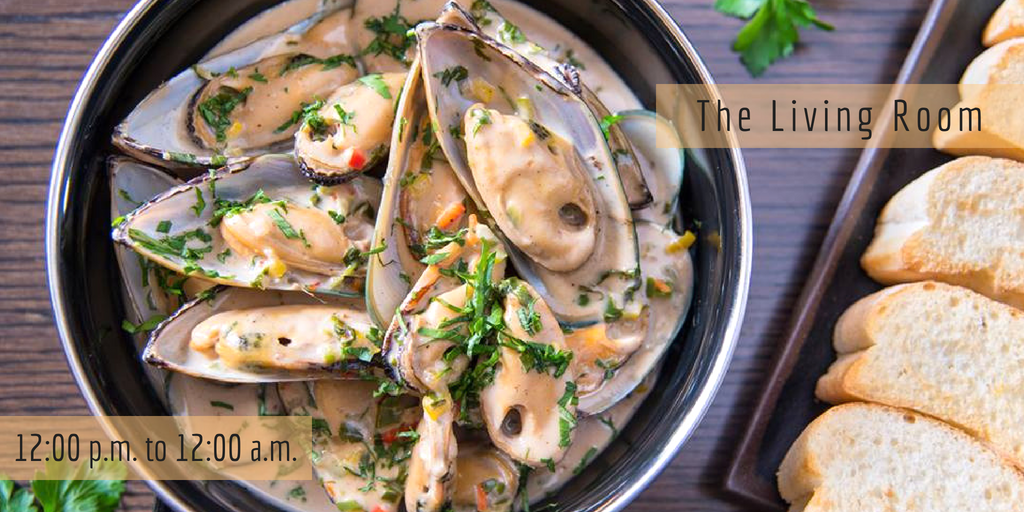 Great food is worthy of a ravenous appetite. Next time you're hungry, make way for a delectable experience. Lunch at The Living Room is the closest thing you'll get to cloud nine. Every delightful bite will bring more sense into your world. You can always pair your steak or sushi with a fine glass of wine.
---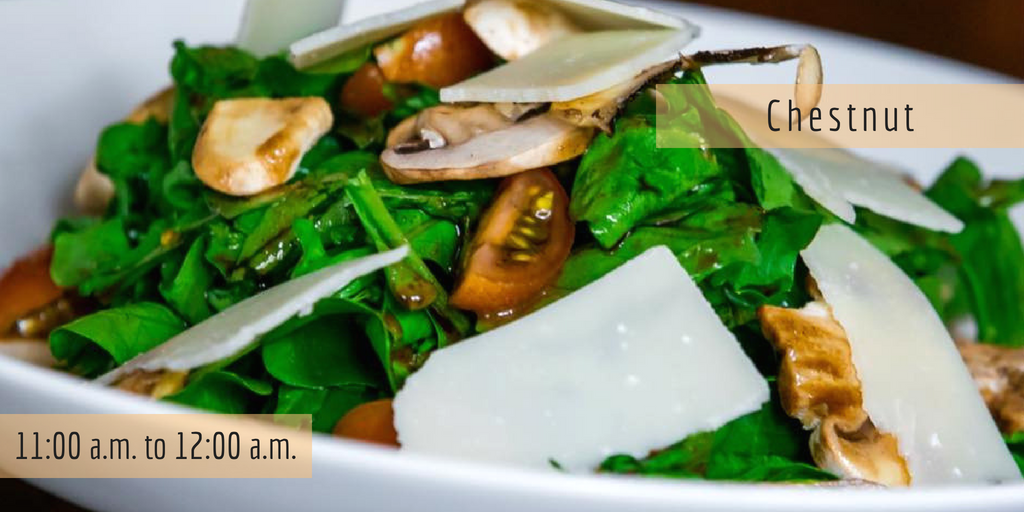 You can always make time for a meal, regardless whether or not it's Ramadan. Chestnut has an atmosphere that's reason enough to spend a few hours there no matter the hour. Their food is as inviting as it is tasty. Why wash it down with water when there's beer? Lunch is always better with a beverage.
---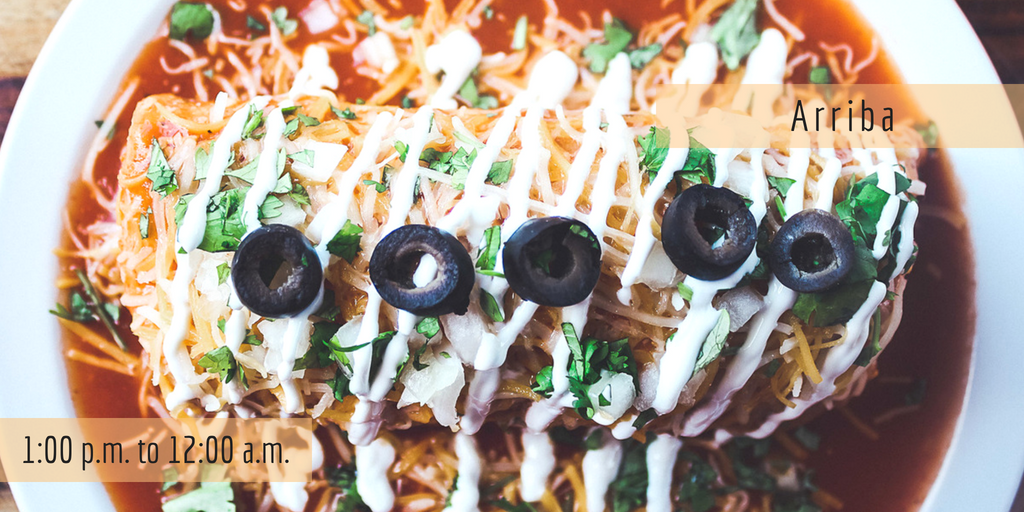 Everybody loves a good burrito, and nobody skips on the nacho bowl! If you're craving proper Mexican food or a chilling Mexican beer, make your way to Arriba. You don't have to worry about knowing Spanish to go there. The only few Spanish words you'd need would probably be on their menu. To be a good patron, order patron.
---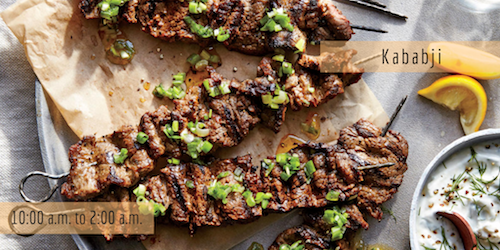 You know what goes well with Hummus? Kebab and Kubbeh! If you're drooling over the thought of Mashawi, stop teasing yourself and do something about it already. Kababji has its doors open to fill your tummy with the most delicate and tender of meats.
---
How does sweet and sour chicken stir fry sound like? Or steamed shrimp dumplings and white wine? Pretty amazing, actually. Whether you're out on a lunch date with your friends, or are in the mood for amazing Asian food, Ren Chai should be your go to restaurant. You won't regret a single bite.
---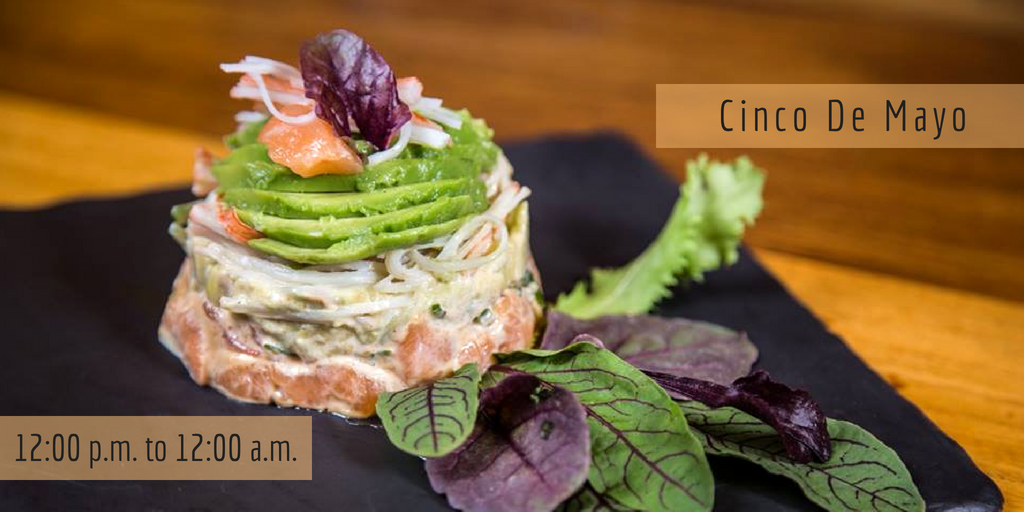 Down for some zesty, spicy Mexican food? Put on a sombrero and celebrate Mexican culture with your friends at Cinco de Mayo. Whether it's enchiladas, fajitas or chimichangas you're having, you won't be disappointed. Also, what goes well with an authentic Mexican experience is a tequila-packed margarita!
---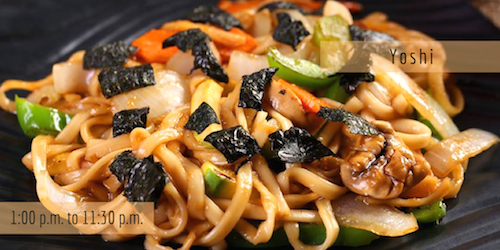 Most people who've had sushi have fallen in love with the art behind it. From flavors, to colors, to presentation, little can trump a fresh sashimi or a well-rolled nigiri. If you want to savor in this Japanese delicacy, grab some chopsticks at Yoshi and prepare to tickle your tastebuds.
---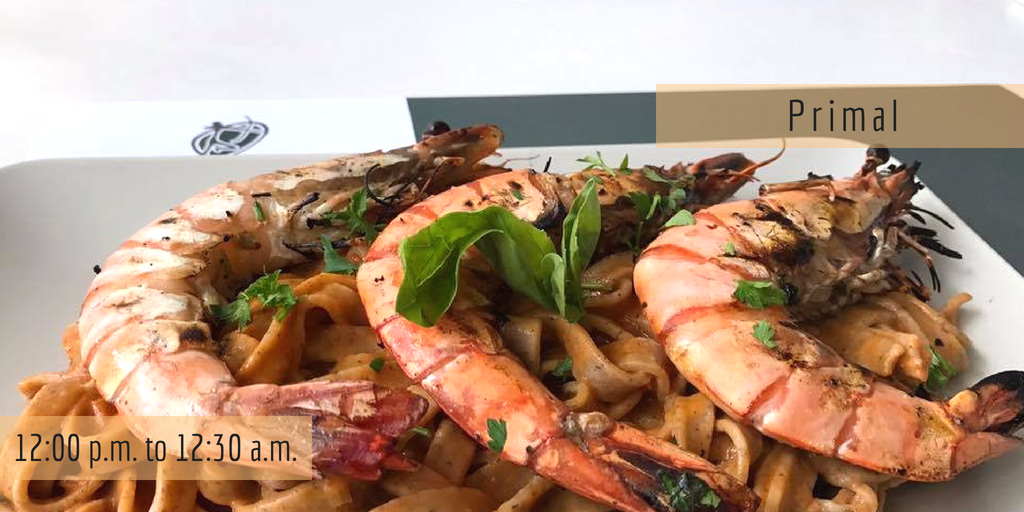 This one's for all of you who are trekking the road to healthy living. If you're gluten intolerant, or someone who likes to take delight in delectable food, Primal is your go to restaurant. Unfortunately, it won't be open the first four days of Ramadan, but after that, you can dive into whatever you feast your eyes on.
---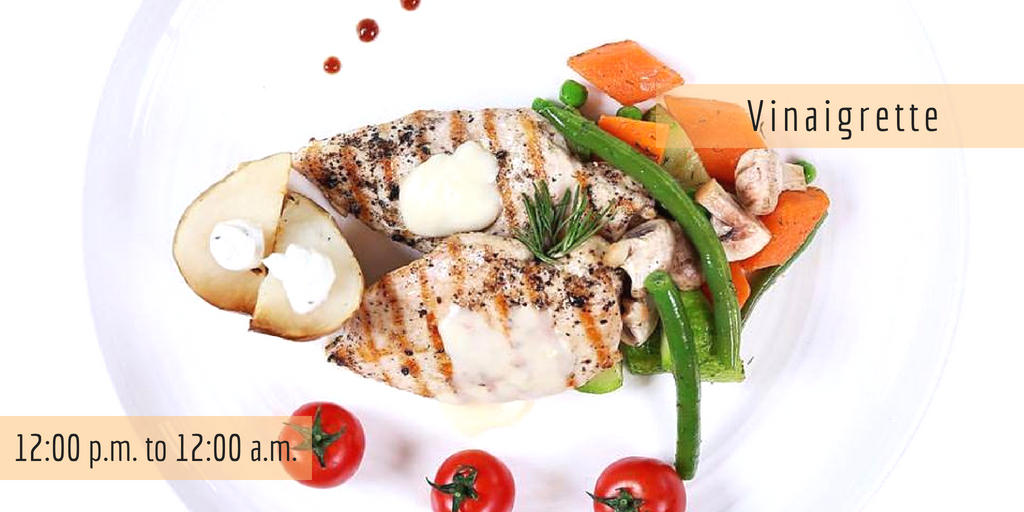 Sushi with a view is all the more divine, especially when shared with a loved one. Vinaigrette has a panoramic view of the city's skyline that elevates your entire experience, and adds flavor to your roll. Whether you're out on a lunch date, or simply want to treat yourself to a pleasant meal, this is where you'd want to grab a seat.
---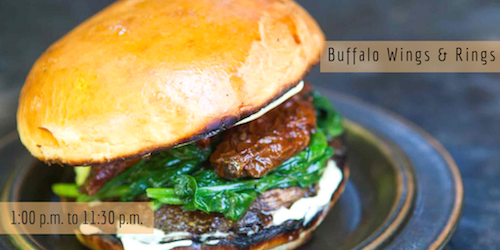 You can never go wrong with a platter of spicy buffalo wings and a pitcher of beer, especially when you have someone to share them with. A great place to have both is Buffalo Wings & Rings, but you probably already knew that. One thing you probably haven't tried is their one million sauce, it comes highly recommended, if you can handle the heat.
---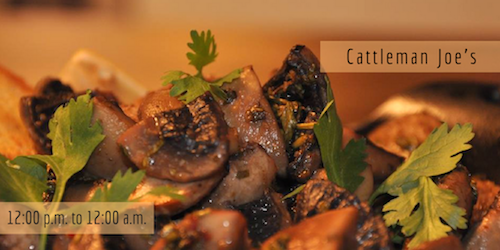 Boy do these guys have their cuts sorted out! From a range of ribs to burgers and brisket, Cattleman Joe's have their meat game down like a rodeo clown from the deep south. Couple a fine piece of meat with some their mouth-watering sides and you'll be good to go and screaming yeehaw at every waiter in sight.
---

---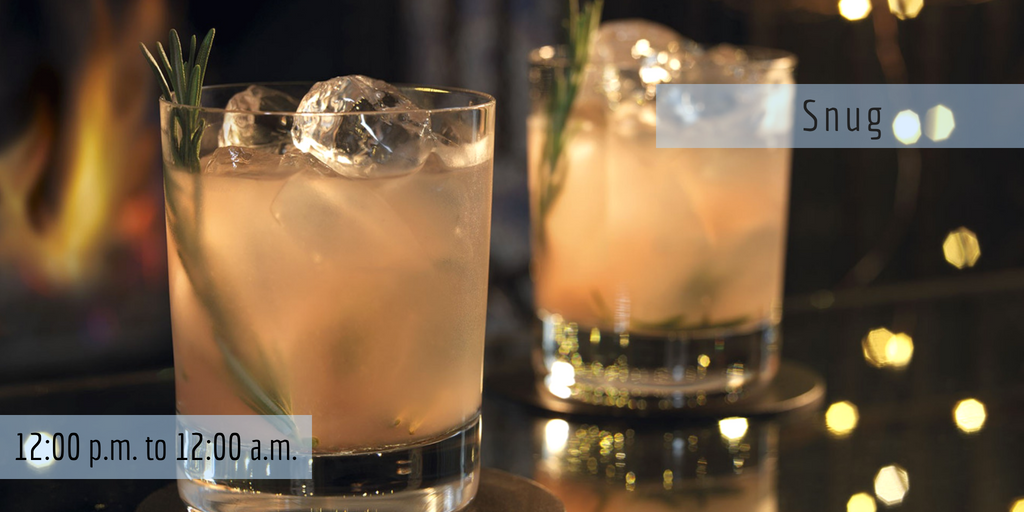 There's no sweeter sensation than quenching your thirst with an ice cold beverage and a hearty meal on a sunny day. If you're out with your friends this Ramadan, looking for a chill spot to compliment life's simple pleasures, grab a seat at Snug. It's called your neighborhood restaurant and pub for a reason. You can cleanse your palate with their finger-licking buffalo rolls in between beers without the need to spend a fortune, thanks to their happy hour that's from 12:00 p.m. to 7:00 p.m..
---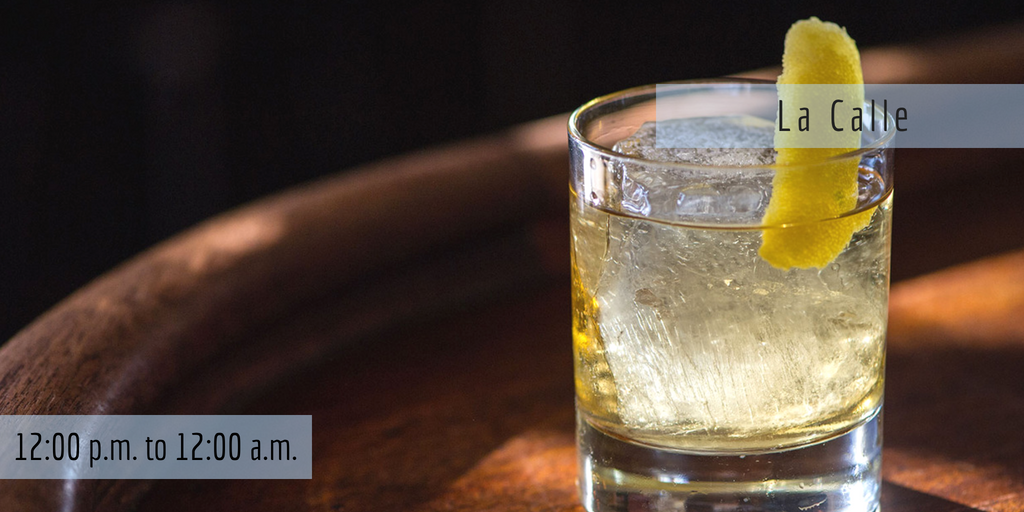 It's five o'clock somewhere, and a round of drinks is never a bad idea. Grab your friends and shelter yourselves from the afternoon sun at La Calle. You can hydrate with a glass of sparkling wine and think about your friends who are fasting this Ramadan. They wouldn't mind you having a couple of drinks in their name.
---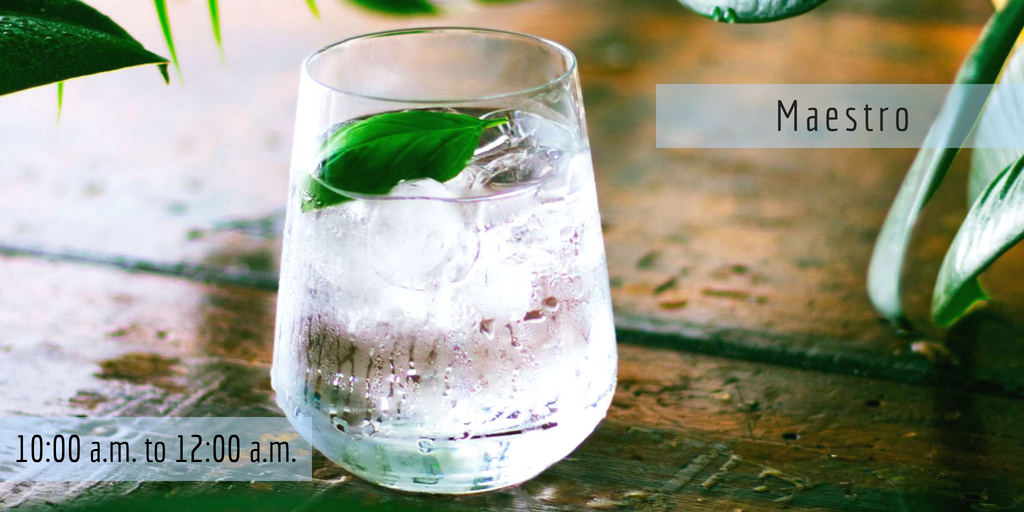 Life is always better with music playing in the background, and all the more engaging with a live performance. You can add to the narrative of your evening at Maestro, and surround yourself with catchy melodies and warm vibes. If you end up having one drink too many, anything off their menu can easily fix that and satisfy your stomach.
---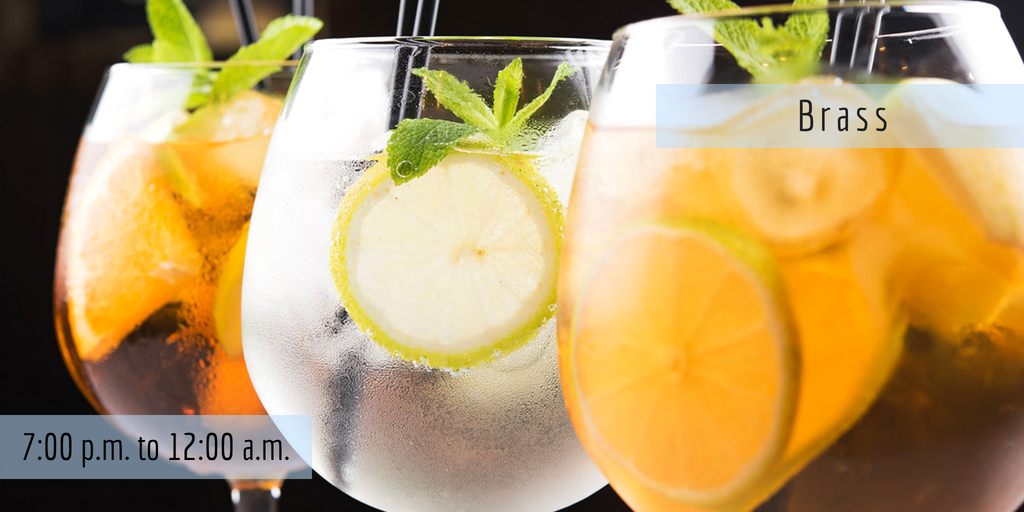 Nothing compares to a chilled cocktail, mixed to perfection. If you've been to Brass, then you know how good their drinks are. Instead of rushing back home after a long day at work this Ramadan, head on your way there and grab a drink. You deserve to start your evening on a high note, and their drinks are a treat not to be missed.
---
Who doesn't like mingling with expats, or watching a football game with friends? The Nub is a place where you feel like you're part of the crowd. It's a one-of-a-kind sports bar, with its diverse atmosphere and L-shaped pool table. Grab a night cap with your friends and catch up over a bowl of nachos. There's no sweeter way to celebrate life.
---
For those of you who like to indulge in a refined drinking experience, Bar on Four has a sensational atmosphere and a captivating view of the city. Just by watching your bartenders work their magic with the ingredients on deck, you instantly taste the deliciousness of your drink. Grab your friend and grab a seat, this one's your weekday treat.
---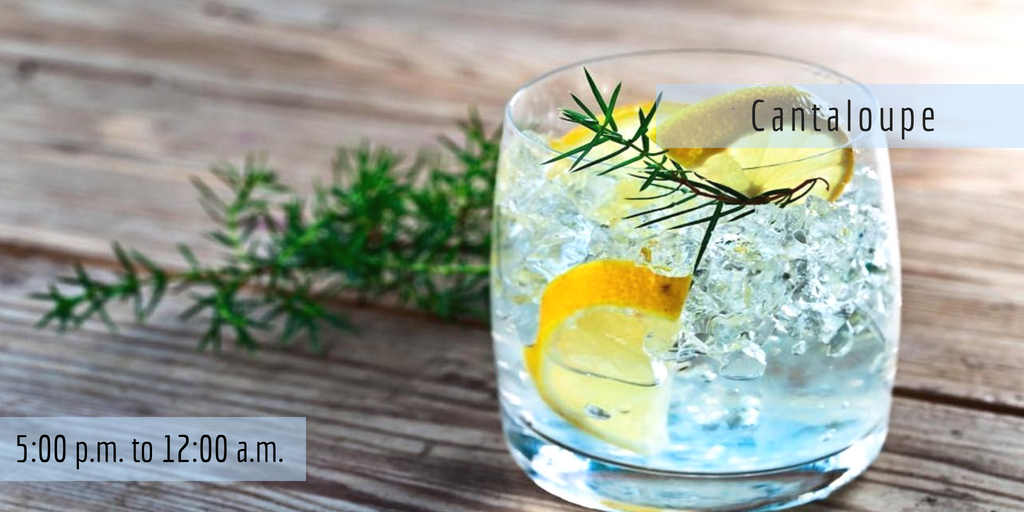 There's no sincerer love than that of food. Okay, maybe that of alcohol. You don't necessarily have to be hungry to go to Cantaloupe, you can simply take comfort in an ice cold beverage. Of course, if you find yourself getting hungry, they do have exquisite food which you don't want to miss out on.
---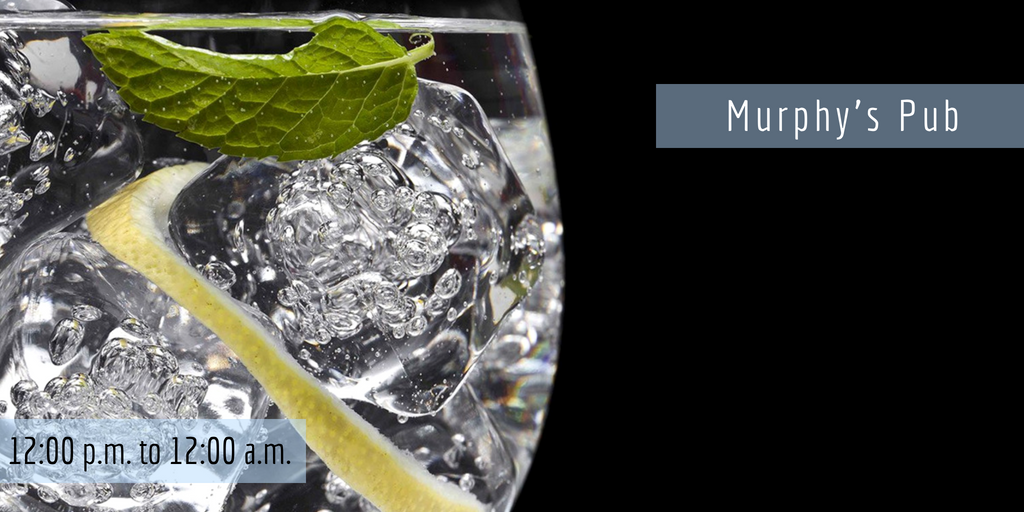 Beer is like Pokémon, once you have one, you gotta have 'em all. Why get a pitcher, when you can get a tower? Round up your friends for an afternoon you'd probably end up forgetting. Murphy's atmosphere is made for friendly gatherings, which is very convenient for Ramadan. You can always play a drunken round of pool.
---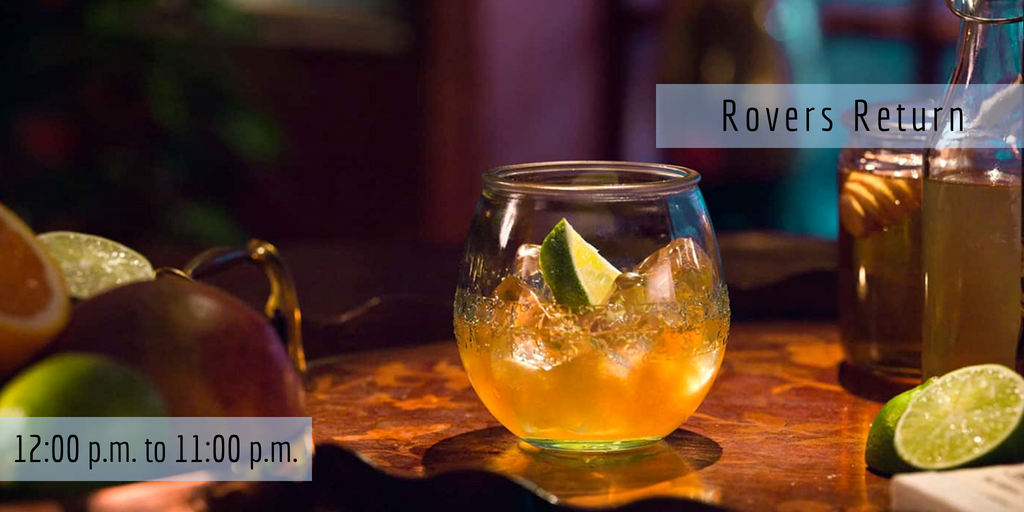 Ever wanted to go back in time and visit an English pub? Well, thanks to Rovers, you don't need a time machine to do that. Just walking into this place takes you back a few eras in time. What better way to complete the English experience than with a proper platter of fish and chips to pair with your ales?
---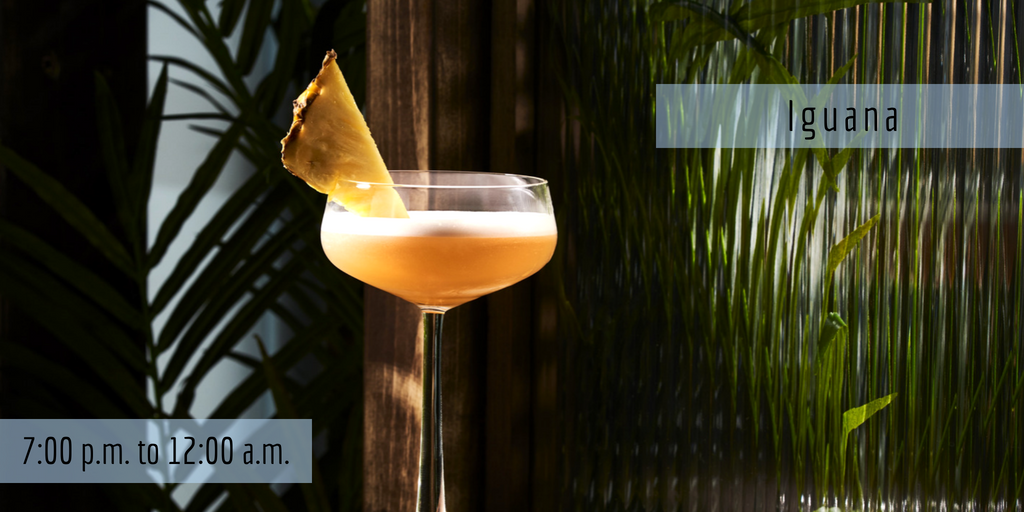 Tropical colors and tropical drinks go hand in hand at this bar. If you're craving a flavor-filled cocktail to savor on an early evening this Ramadan, Iguana has the best of the best. It has a very unique atmosphere that's quite refreshing and reminds one of the works of Terry Gilliam, director of Fear and Loathing in Las Vegas. The sunset here is quite a remarkable sight.
---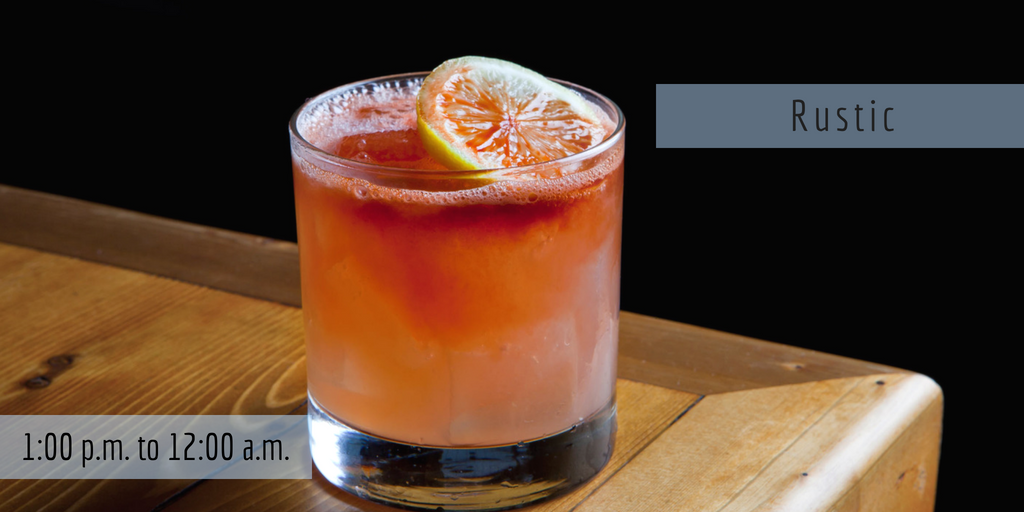 Vintage vibes, inviting lighting, and killer cocktails! It's no surprise that Rustic is now Weibdeh's favorite boozy bar. With an excellent playlist and a spirited atmosphere, this bar is a tucked-away piece of heaven. Grab a mojito or Hendricks Tonic and let the natural ambiance take you on a journey through the evening.
---

---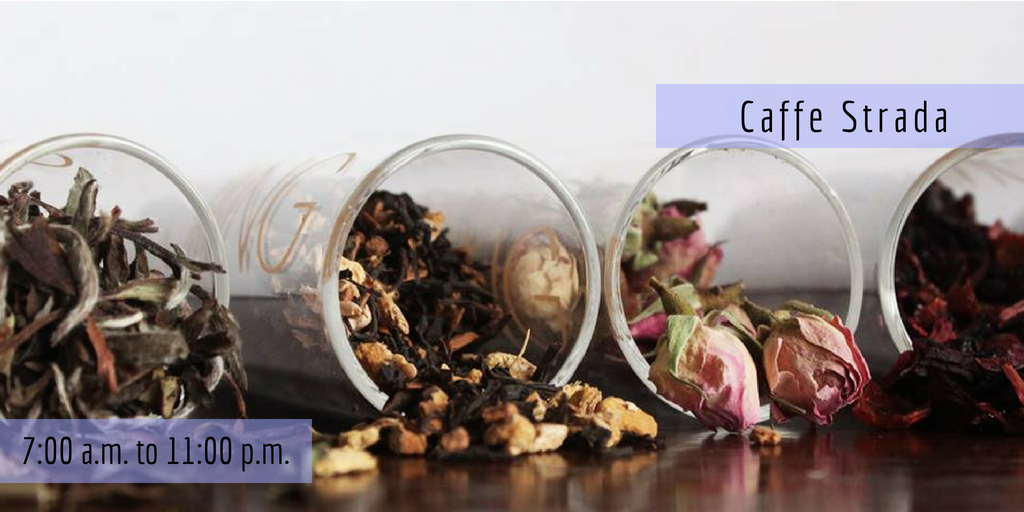 You don't need to be a hipster to take delight in matcha tea. Caffe Strada is a lovely little coffee shop that knows how to fix you a caffeinated beverage. Whether you want to get some work done, or are in search of a place to down your morning java, this is the place for you to be. It offers a flavorous selection of sandwiches to go with your drink.
---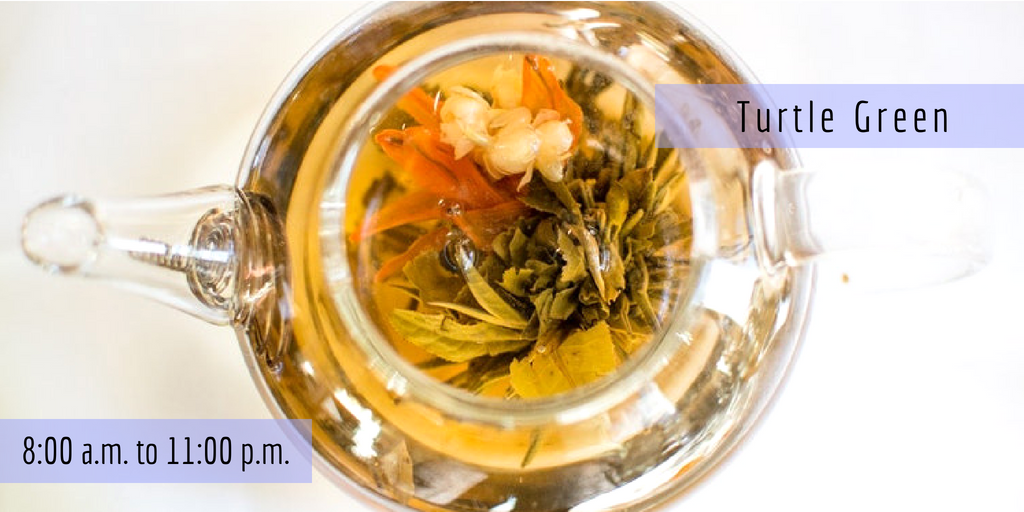 This one's for all the tea lovers out there! Turtle Green is a charming little tea bar that knows its way with blends. Aside from their sandwiches, they have a variety of mouth-watering cakes for you to satisfy your sweet tooth with at tea time. Don't forget to check out their turtles while you're there. They don't do much, really.
---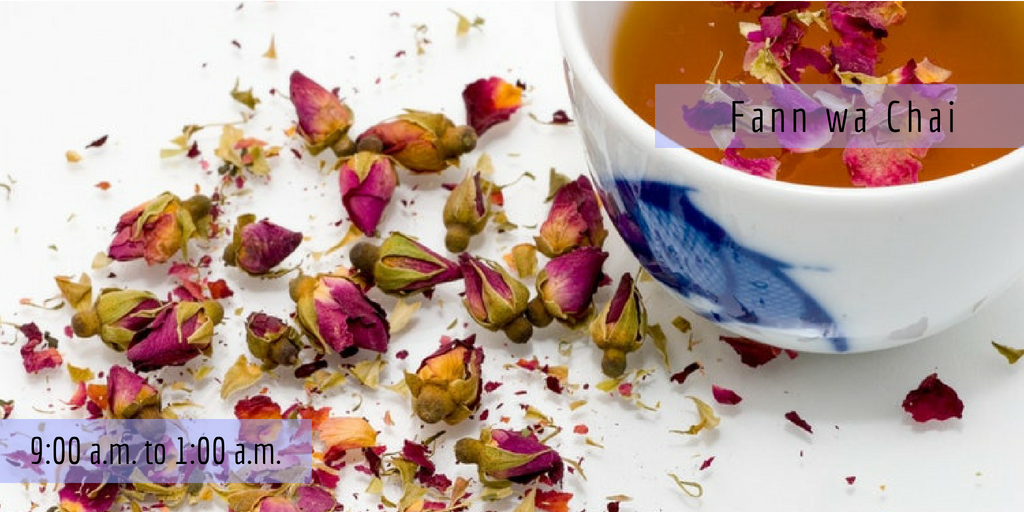 An art gallery and a tea bar both in one? Fann wa Chai is a home away from home, to many. It has a traditional Arabic feel that makes it quite the unique cafe, and a very relaxing aesthetic that makes you instantly take comfort in the place. This is where you want to sip on a warm chai latte in the early hours of the day during Ramadan.
---
Fasting or not, now we're sure you'll have a Happy Ramadan!
Lemur Love,
The Tip n' Tag Team