What seems like ages ago, a phenomenon hit the city of Amman.  A sandwich turned kid's birthday essential, turned adult guilty pleasure, turned "go to" home BBQ item – the one and only burger!  Jordanians went wild for it, overwhelmed by its novelty, by french 'fries', Coke and all the garnishing that comes with it. No matter how much of a health kick you are on, there's one thing that's certain: on your cheat day you'll definitely go for a juicy, greasy, cheese covered burger to satisfy all your non-vegetarian, non-paleo desires.
As the Tip n' Tag's community grows bigger and bigger with die-hard foodies, we have decided to settle one of the biggest battles on our "Eat" section. What is the burger joint that serves the best burger of them all? Not a restaurant that has a great burger on its menu nor a BBQ joint that serves an amazing burger. We're tasting-off  our user's top 3 burger joints and putting them to the test against each other!
Here's how the taste-off works: We've invited 4 judges into Tip n' Tag's HQ for a surprise meal, without telling them where their food was coming from, asked them to rate the classic cheeseburger, chicken burger and french fries of our top 3 burger joint contestants. Places chosen have the highest ratings on Tip n' Tag or have been continuously tipped as places that serve the best burgers. Check out how it went down, in juicy burger town!



Yasmin is one of our of our favorite Instagram food sensations in Amman, a follower and supporter of @TipnTagJo. She has a passion for food, reviews restaurants and cafes around Jordan in search of the best bites and grubs. Follow Yasmin on Tip n' Tag and Instagram @FoodieJo94

 A food enthusiast, critic and blogger. Hamzeh  analyzes food and restaurants  to publish the results of his findings based on scientific and modern health research. Hamzeh was an early adopter and joined Tip n' Tag early on in 2012.

Sara is a Tipster ranked "Michelin Star Chef" on the Tip n' Tag app. Her street cred in our Dining and Nightlife category and her interest in food photography earned her the spot on our judges panel for the first ever Taste-Off.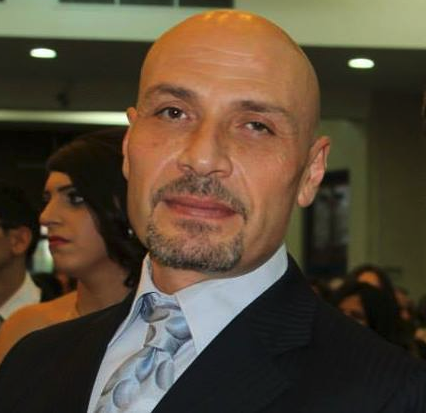 Yousef, Sara's father and clear mentor on the foodie scene, has been in search for good burgers around Amman for quite some time now. He is a foodie and a lover of good American grubs. Him living in the states has set his burger bar high, which makes him a tough judge on our panel.


A local burger "shack", teenage hangout spot and HQ for juicy burgers in Amman. Serves excellent Mexican food, to-die-for chocolate chip cookies and is one of our Tipster's most tagged burger places in Amman.

Located in Jabal Al Weibdeh, this burger spot has been serving the best patties in buns since early 2012. Cozy space and dynamite flavor, that's what sets them apart from all other joints opening and closing like the automatic glass door at a mall entrance.

This Rainbow St. crowd favorite is packed from opening to closing for good reason, they are reasonably priced and serve their burgers in enormous portions. Firefly has proven to be a Tipster top spot when it comes to burgers around Amman, a new branch just opened up in Khalda to keep up with their fan base's demand.

French Fries: The order was placed at the same time from all three places, then the french fries were removed from their branded boxes and placed in identical bowls and served with the option of Heinz tomato ketchup on the side. A tie of 50% each was between Volk's Burger and Firefly, leaving Fatty Dab's Burger Shack with nothing to write home about when critiqued on the standard of their fries.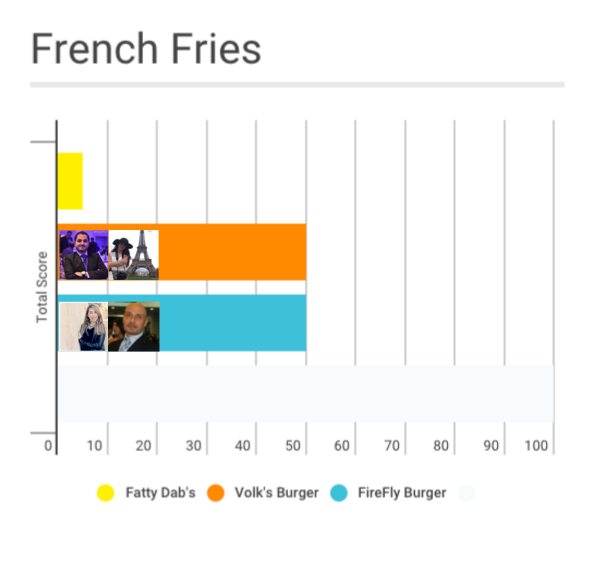 Classic Cheeseburger: What better way to separate the men from the boys? The order was placed at the same time from all three places, a classic cheeseburger including all the standard condiments: lettuce, tomatoes, onions and pickles. Fatty Dab's scored the highest amongst all three places winning 75% of the judges' choice for best cheeseburger amongst the 3 most Tipped burger places by our users. Leaving 25% of the votes to Volk's Burger and 0 votes for FireFly.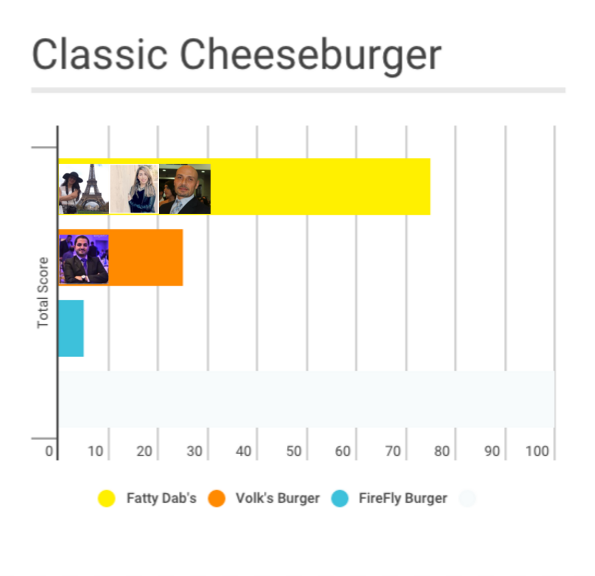 Chicken Burger: When you just wanna change it up or go for something other than beef, the chicken burger is always on your side. As with the other menu items, the order was placed at the same time from all three places, a chicken burger with the standard condiments included on the original menu. The judging was based on how the place intended the burger to be and enjoyed by their customers. Volk's Burger scored the highest with 75% of the judges' votes, leaving 25% to FireFly and a shocking 0 to Fatty Dab's Burger Shack.
This experiment has certainly put some bites into perspective for us, we now know that the place that serves the best cheeseburger doesn't necessarily have the best chicken burger and vice versa! Fatty Dab's Burger Shack was a stand out winner in the cheeseburger test, but failed miserably with their fries that lacked the "crunch and seasoning" required to make the podium, according to one of our judges.
It seems if you're heading to Fatty Dab's the burger and only the burger should be on your mind! Volk's Burger scored best overall, their burger  didn't disappoint, their chicken burger impressed and the fries certainly made the cut for the crisp and the special seasoning it had going on.
Meanwhile FireFly's cheeseburger didn't get a single vote but found some consolation in a sole vote for the chicken burger, while their french fries helped them save some face at the end of the day.
Till the next Taste-Off Tipsters!
Lemur Love,
The Tip n' Tag Team