We know you work hard & that's why you deserve to have some fun! Get your sunscreen and enjoy this Labor Day with a beach party or a marathon! If that is too much adventure for you then enjoy learning a classical dance form, check out a unique art exhibition or enjoy a family fun filled event! Whatever you decide to do, just don't waste the long weekend!
Bungee Jordan @SAE Institute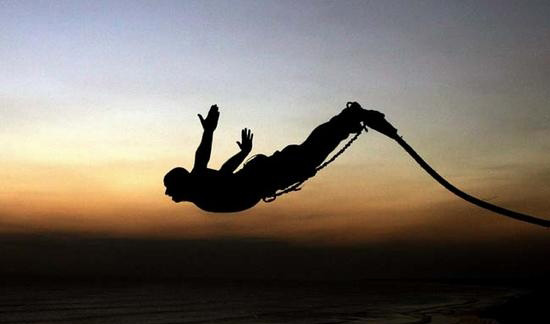 May 15 at 9:00 a.m.
Looking to free yourself with a sky high adrenalin rush? Try the cheaper version of sky diving and go bungee jumping! In a few weeks you can have the opportunity, but you need to reserve your spot now before it's too late! Tickets are 63 JD for a jump or for a 2 person jump it's 105 JD. Click here to get your jump ticket now!
Full Moon Marathon with Flashback Adventures

May 1 at 4:00 p.m.
Get ready for an adventure as you run through the Wadi Rum desert under a full moon! The 8th annual Full Moon Desert Marathon is sure to test the endurance of the most seasoned runners as well as provide a unique venue for a fun run! Choose from the 10km, 21km or 42km marathon routes and discover why Wadi Rum is called the valley of the moon. Don't miss out on this truly unforgettable experience, for more information on how to register and prices click here!
Rave & Roll "Labor Day Beach Party" @Movenpick Resort & Spa Tala Bay

May 1 from 8:00 p.m. to 12:30 a.m.
Celebrate Labor Day at Mövenpick Tala Bay's beach party! For only 20 JD per person get an exclusive pass to the most electrifying party this weekend! Reserve your tickets or find out more information by clicking here!
Life's a Beach @Royal Yacht Club

April 30 & May 1 from 9:00 p.m. to 2:00 a.m.
Head south to the beautiful shores of the Red Sea & Aqaba for some great vibes with two outdoor nights of good music and good company! Join Kitchen Crowd & many more DJ's at Buoy Terrace by Romero at the Royal Yacht Club. This event is guest list only to enter, so for more information call +962777223320 or +962799772257.
Converse/Converge Amman @Poetry House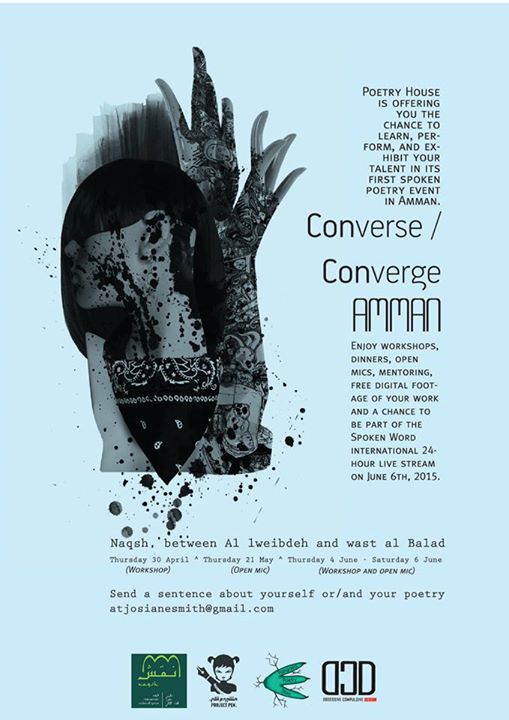 April 30, May 21, June 4 and June 6
Join Poetry House – Amman with the help of OCD Design House, Project Pen and Pangaea Poetry on April 30 for a workshop/open mic to learn, perform and exhibit your talent! You will also get a chance to be part of The Spoken Word International 24 hour live stream on June 6. Find that the line between poetry and story telling is in many ways blended and unclear. Central to both is the truth that for many people, each craft is more than a collection of pretty words strung together. Be part of something beautiful as you "tell your story, spark imagination in ways that call us to transform ourselves or our world…this is why a better world begins with a better story."
Classical Indian Dance: Kuchipudi @Haya Cultural Center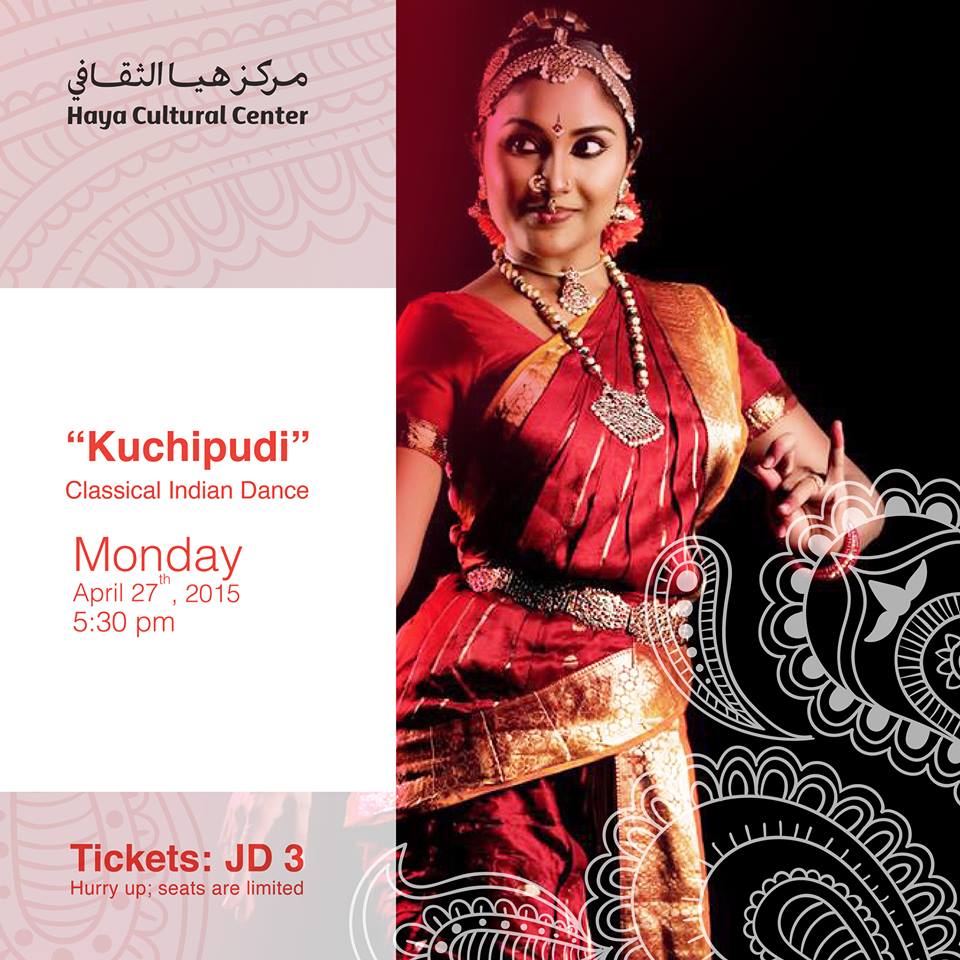 April 27 at 5:30 p.m.
Try something different this week and take a lesson in the classical dance form Kuchipudi! The roots of Kuchipudi lie in theatrical story telling (hmmm…recurring theme?) and it details a storyline employing the combination of dance, music, theatre and dialogue. Kuchipudi is unique for its brisk and crisp foot movements along with theatrical expressions. Hurry and reserve your spot now! 3 JD tickets are available at the Haya Cultural Center's reception desk daily from 9:00 a.m. to 6:00 p.m.
Do You Vespa? @Jacaranda Images Art Gallery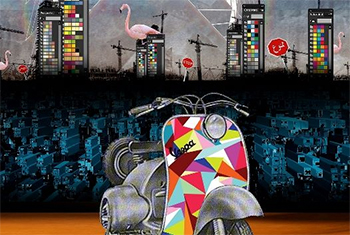 May 2 – 16
This spring Amman's art scene is celebrating the iconic Italian symbol for freedom & imagination, the Vespa! Yes, the Vespa who would have thought?! But in recent years, commuters have purchased Vespas worldwide to manage city living do to shortage of parking, increased traffic congestion, pollution and the increased running costs of cars… and the people of Amman are no exception. Jacaranda Images, in association with Darwazeh Motors the Official Vespa dealer in Jordan, has commissioned 4 of Amman's brightest graphic designers to produce limited edition prints that will sit side by side with reproductions of some of Vespa's classic advertising images. Work by Mo Awwad, Mike V Derderian, Lutfi Zayed and Ibraheem Alawamleh will be featured in the exhibition, showing how Vespa fits within the new Amman psyche.
Kidz Expo 2015 @Zara Expo

May 1 – 3 from 10:30 a.m. to 8:30 p.m.
Join the ultimate family fun festival with more than 60 exhibitors, a mini amusement park, delicious bites and lots of guaranteed fun family moments! Check out one of the biggest children's events here in Jordan with other activities like family photos, educational programs, dancing shows, sports, pony riding and much much more! Ticket prices are 5 JD for kids and 2 JD for adults.
Enjoy the long weekend, you deserve it – until next week Tipsters!
Lemur Love,
The Tip n' Tag Team