No, we aren't here to bore you with some life lessons or list of what you can do to spice up your life because the secret to happiness is really simple… variety! As the old adage goes, it's the spice of life and the more you change your daily routine the more exciting life, even in Amman, can be! Ready to start? Lets go!

Bedouin @Canvas 
August 13 from 9:30 to 2:30 a.m.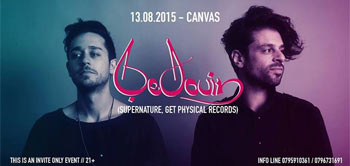 Freedom Music presents Bedouin, a Brooklyn based production & DJ partnership between nomads Tamer Malki and Rami Abousabe. Take a listen to their sick idiosyncratic spell of melodies and rhythms by clicking here. Be sure not to miss a warm up session by AVIDBOLD and a closing set from Kitchen Crowd! This is an exclusive event, organized by FUZZevents. For more info call 0795910361.
A Summer Night of Classical Guitar & Tango @Royal Cultural Center
August 13 at 8:00 p.m.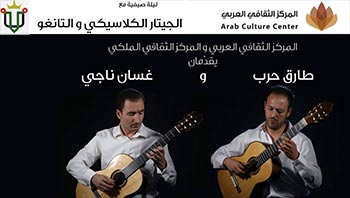 Enjoy a memorable classical guitar performance with Canada's next up and coming talent, Tariq Harb with Jordanian musician, Ghassan Naji. The concert will include performances of classical compositions from various art periods and dance performances! Get your tickets at Music Box, Ahlan Jordan, Mlabbas, iPlay Music Center and The National Music Conservatory for only 7 JD. For ticket reservation and other details, call 0795865711.
Mashrou' Leila @Roman Theater 
August 14 at 7:00 p.m.

In case you missed last week's blog, read all about this event inside The Daydreamer – Live Sets & Drinks on Deck!

Ladies Night with DJ Diaz @The Flip
Every Monday from 9:30 p.m. to 1:30 a.m.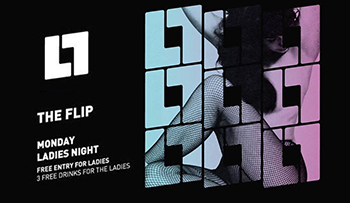 Have you been to the new club The Flip? What used to be G Club has been renovated, renamed and promises to be spectacular. Every Monday it's ladies night, where you can party with friends, dance to the beats of DJ Diaz and enjoy no cover charge and 3 free drinks! What are you waiting for ladies? Plan to have an extra good week!
Ladies Night @Cube Lounge
Every Tuesday from 9:00 p.m. to 2:00 a.m.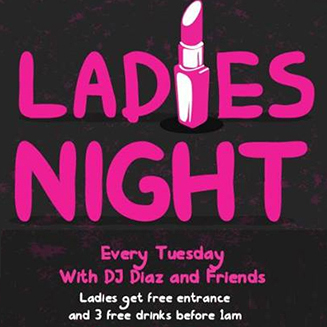 Back to back for the ladies! Get your dancing shoes and join Cube every Tuesday for free entrance and 3 free drinks. Grab all your friends and make it a night, gentlemen only pay 10 JD at the door. Again it's DJ Diaz and friends on the tables so you are sure to enjoy the music all night long!
Ladies Night @Arts Resto Cafe
Every Tuesday from 4:00 to 7:00 p.m.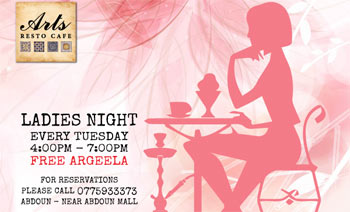 Have your cake and eat it too ladies! Every Tuesday head to Abdoun to enjoy a little girl time at the casual and friendly Arts Resto Cafe… the best part is your shisha is free!
Belly Dance Session @Studio 8
August 10 from 7:00 to 8:00 p.m.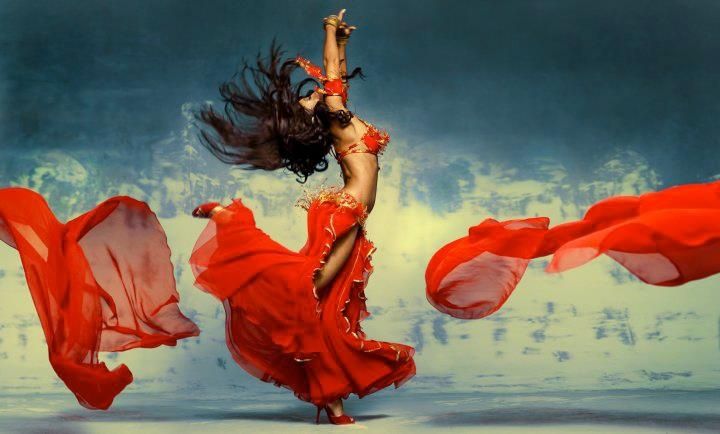 Discover the beauty of belly dancing and get a great workout at the same time with Studio 8! Join Julia Ivanova, a professional dancer, with 15 years of experience performing and 5 years of teaching belly dance. This is a ladies only event that will continue every Monday and Wednesday from 6:00 to 7:00 p.m. after August 10 with each class only costing you 7 JD. Make friends and have fun every week!

King of Wings Challenge @Buffalo Wings & Rings
August 11 – September 1

They brought you the Mini Burger Eating Challenge before but are you ready for Jordan's Ultimate Wing Eating Challenge? If you think you have what it takes to eat as many Medium-Hot Buffalo Wings as you can eat in 2 minutes or less then you have a chance to win some crazy cash! First place will get $1,000, second place a nice $500 and third place a solid $200! Not too bad for some yummy wings! The contest will first be held at their Abdoun branch, then in Jabal Amman, Khalda and the finale back at Abdoun! This event is in partnership with Play 99.6 and Coca-Cola Jordan, with a 5 JD registration fee, we can't wait to see who wins!

Karaoke @Chaplin's
Every Friday from 8:00 p.m. to 1:30 a.m.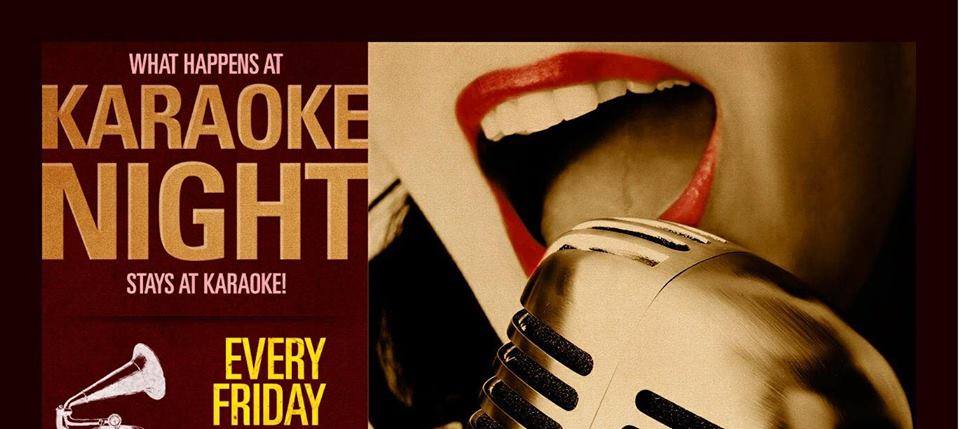 Get ready to sing your heart out every Friday at Chaplin's Stoli Karaoke Night with 4 JD glasses or a bottle for 40 JD. Add your suggestions on their Facebook page so they can have the song added and ready for you!

Birdman: Or (The Unexpected Virtue of Ignorance) @Abdul Hameed Shoman Foundation 
August 11 at 6:30 p.m.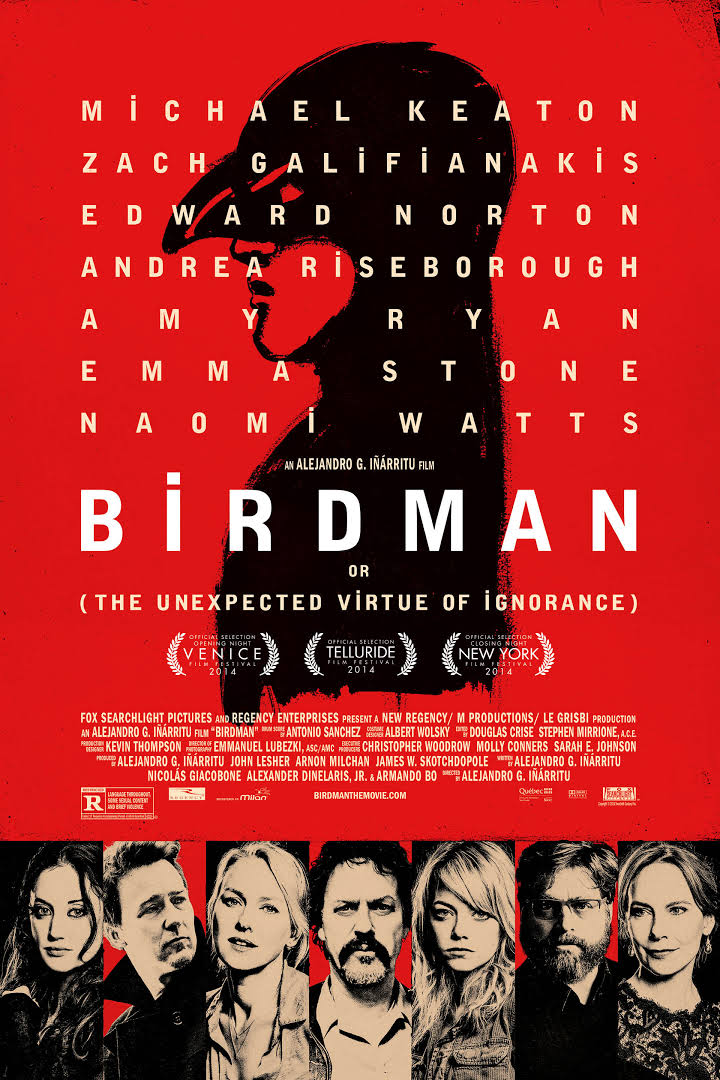 In case you missed it when it first came out, you can catch the Oscar winning film about a washed up actor (Michael Keaton) as he battles his ego and attempts to recover his family, career and himself in Birdman: Or (The Unexpected Virtue of Ignorance).
Until next week Amman!
Lemur Love,
The Tip n' Tag Team