It's been a tough few days for our beautiful capital and although we've had some bad weather it's always important to remember that every cloud has a silver lining. This week we're here to shine the light on some colorful events coming your way to brighten up your mood this November!

Weekday Happy Hour @Cantaloupe Gastro Pub 
Weekdays from 1:00 to 7:00 p.m.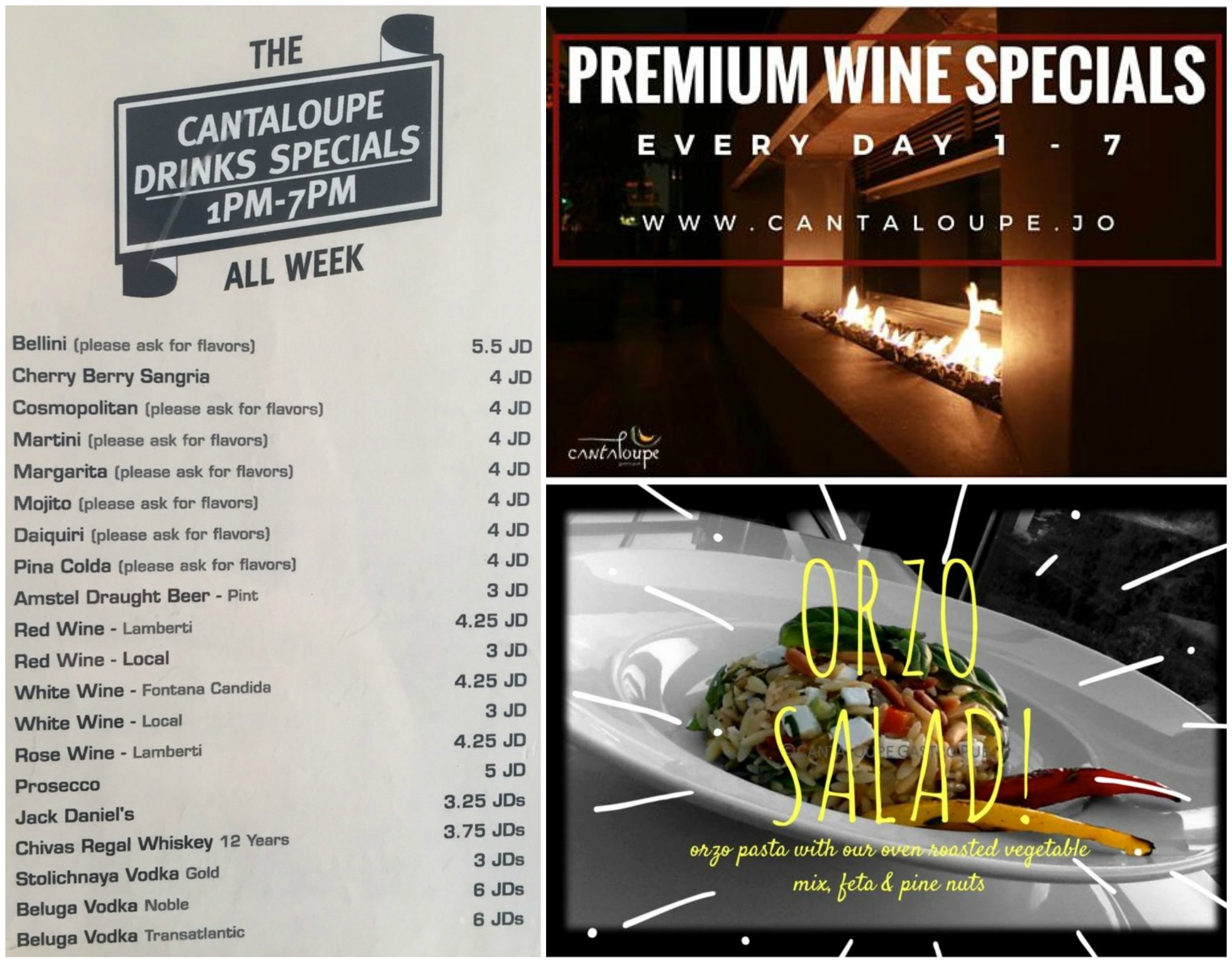 Our top pick this week is a local favorite for a good reason! This loungey rooftop establishment located in Jabal Amman with stunning views, is as trendy as it gets, attracting Amman's young and fashionable. Cantaloupe's lively ambience is great for a fun date when you need a little more than a tête-à-tête to get your night off to a good start. Their menu features different choices of international dishes including seafood, Italian and even some vegetarian dishes! Get in on their weekday drink specials and 25% off food from 1:00 to 7:00 p.m., call today to make your reservation.

Chilean Wine Evening @InterContinental Hotel
November 9 from 7:00 to 10:00 p.m.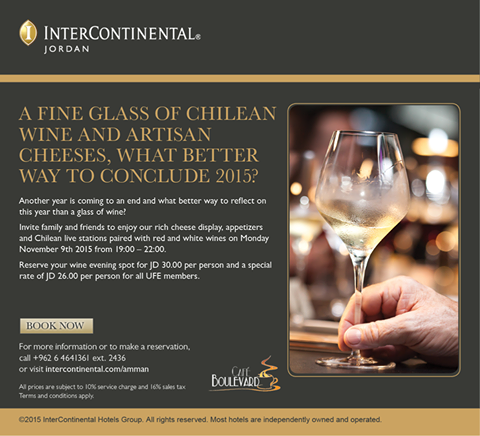 Come join the social event of the month as you experience Chile and its rich winemaking tradition! Spend the night sipping on red and white Chilean wine with savory artisan cheese and international dishes. For all you wine connoisseurs there will be red wines from Casillero Del Diablo Cabernet Merlot & Casillero Del Diablo Shiraz as well as white wines from Casillero Del Diablo Sauvignon Blanc & Casillero Del Diablo Chardonnay. For just 30 JD++ you can reserve your wine evening spot today!

Karaoke Night @Books@Cafe
November 10 from 8:00 to 11:30 p.m.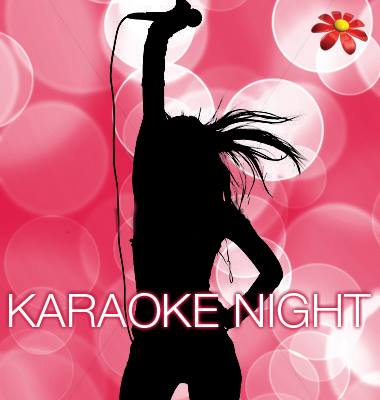 Back by popular demand, Books@Cafe is bringing back karaoke night this Tuesday! So mark your calendars and prepare to belt out your favorite tunes!
For other karaoke nights, click here to see where to go! 

Restless Leg Syndrome @The Bank
November 12 from 9:00 p.m. to 2:00 a.m.

Hip Population brings to you their very first event in Amman, Restless Leg Syndrome all the way from Austria! Restless Leg Syndrome is a musical team consisting of longtime DJ and producer d.b.h and the two turntable wizards Chris Fader and Testa. Their motto is "Take an old genre of music, sample and flip it into dance floor-ready beats, from Hip Hop to House" – take a listen to them here! Catch the opening set by DJ Sotusura and stay for the closing set by Flash B, this event is sponsored by Freedom Music. Tickets are 10 JD before 10:00 p.m. or 15 JD after – to book your spot call +962796554994.
Qabeela @Corner's Pub
November 13 at 9:00 p.m.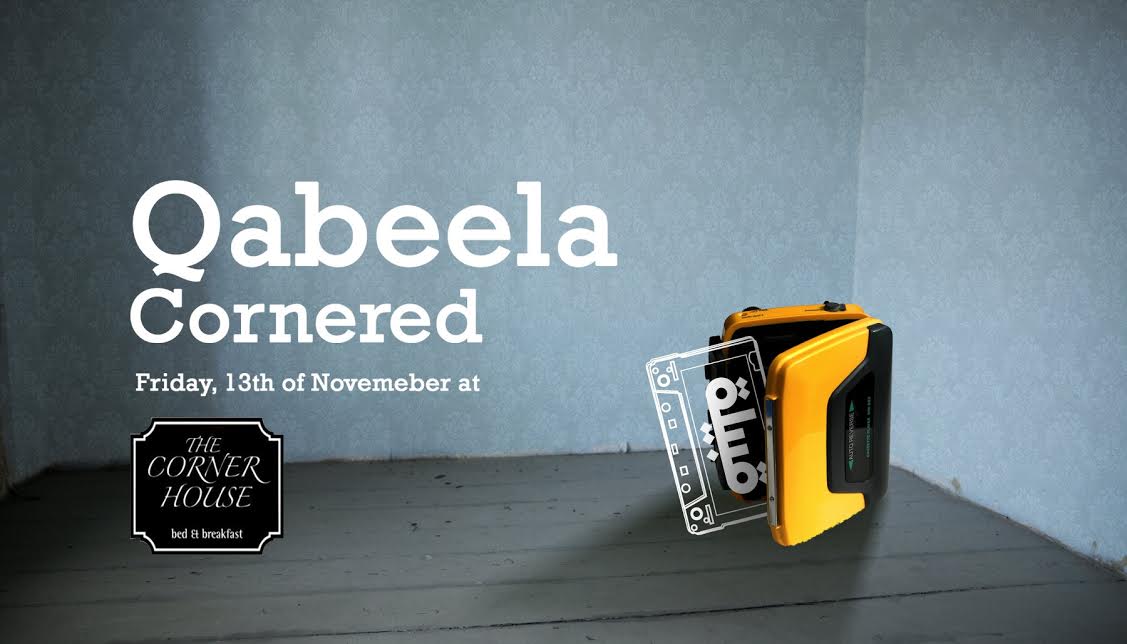 This Friday the 13th don't be scared of the black cats or the hipsters as you head out to catch Qabeela at Corner's Pub! Qabeela is a band of 8 musicians that welcomes everyone to join the tribe; click here to get a taste of what's to come! Get there before the show to secure a spot and a little word of advice skip dinner at home and order their to die for signature steak sandwich!
Wild Night Festival @Warwick Hotel – Dead Sea
November 13 from 6:00 to 11:00 p.m.

Warwick Hotel is featuring some of the most talented international & local DJ's, producers and production teams to bring you the most electrifying audio/visual experience like never before! Wild Night Festival has 6 headliners: Nick Tohme from Lebanon – Paul Vinitsky from Russia – DJ Mesta from Italy – Daniel Nazzal from Jordan – Godfather from Jordan and Khaled Hussein from Egypt. There will be a firework show, GoGo dancers and stunning beach side views. This event is for ages 21+ and for couples or mixed groups only. Tickets are as follows:
– Silver Ticket: 35 JD including 1 drink & all activities.
– Gold Ticket: 50 JD including 2 drinks & VIP area.
– Platinum Ticket: 140 JD including double room + breakfast, 4 drinks, elite area front of the DJ's area & all activities.
You can book your ticket online with Keysmine.com or for more information call today!

Farewell 2015 Gallery @Mlabbas
November 11 from 6:00 to 8:00 pm.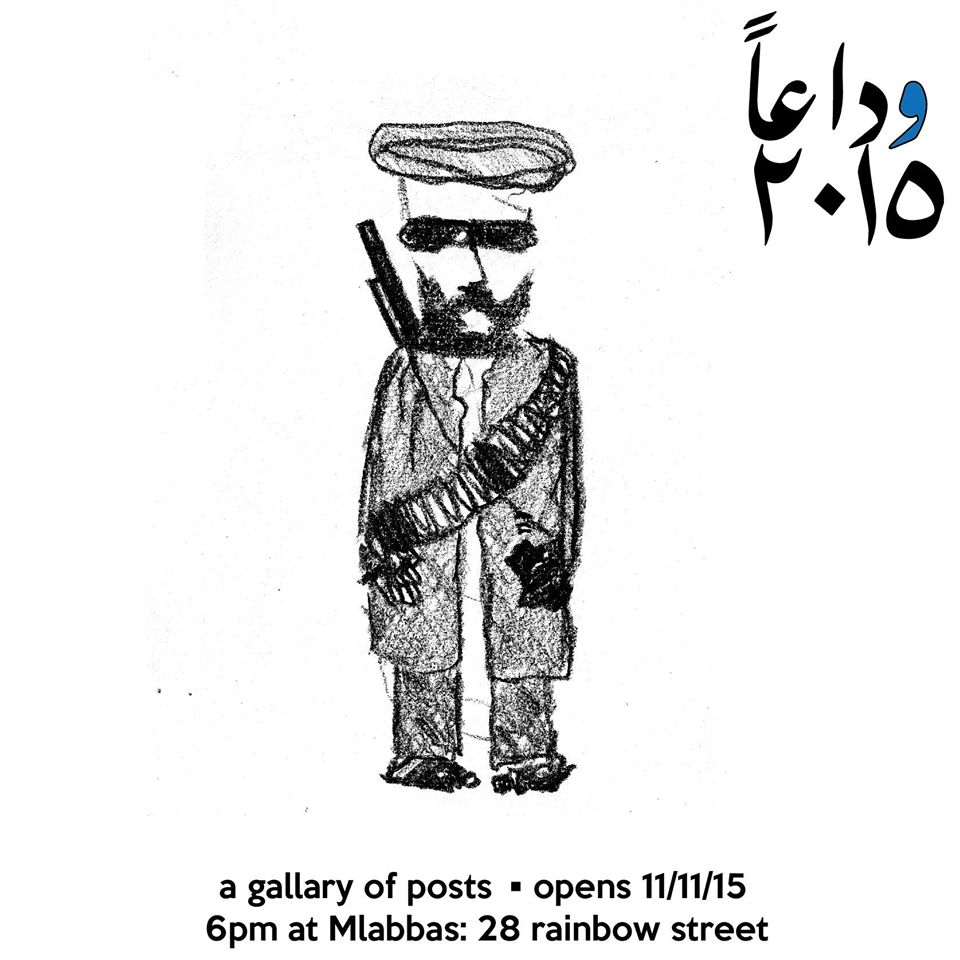 Art comes in many different forms and expressions and if you stop by Mlabbas you can see artwork taken from artist Rafik Majzoob's Facebook timeline that chronicles this year's events from the good, the bad and the ugly.

"Child Labor" Film Screening & Discussion @Jadal
November 12 at 7:00 p.m.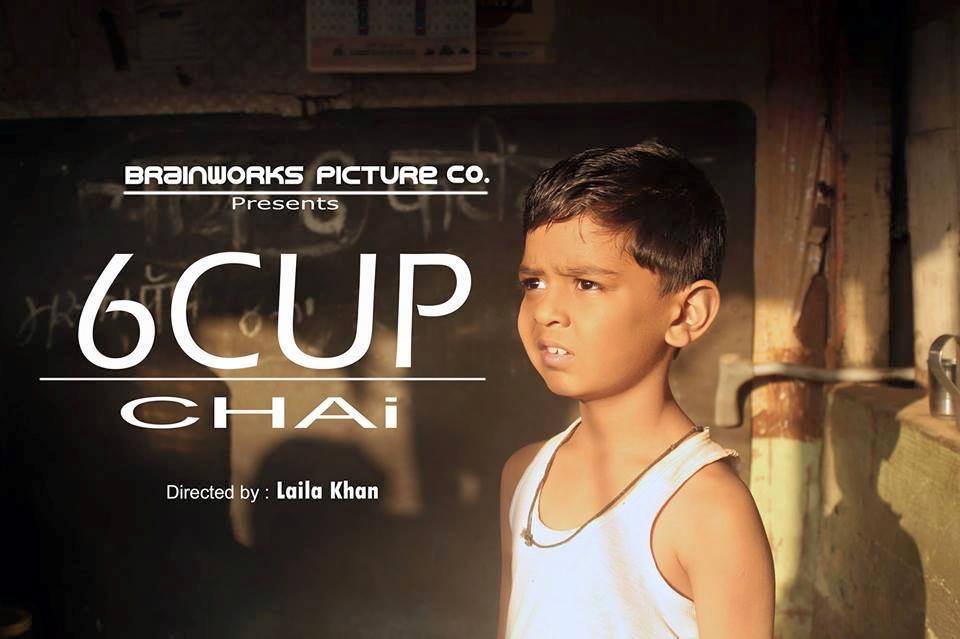 Jadal for Knowledge and Culture in collaboration with Laila Khan and Ahmad Awad are glad to invite you to the screening of 6 CUP CHAI, followed by a Q&A with the film director and a discussion about child labor in Jordan. The discussion will be held in English but all are welcomed to come!

Zumbathon 2015 for GOLA @Kempinski Hotel Amman
November 20 from 4:00 to 6:00 p.m.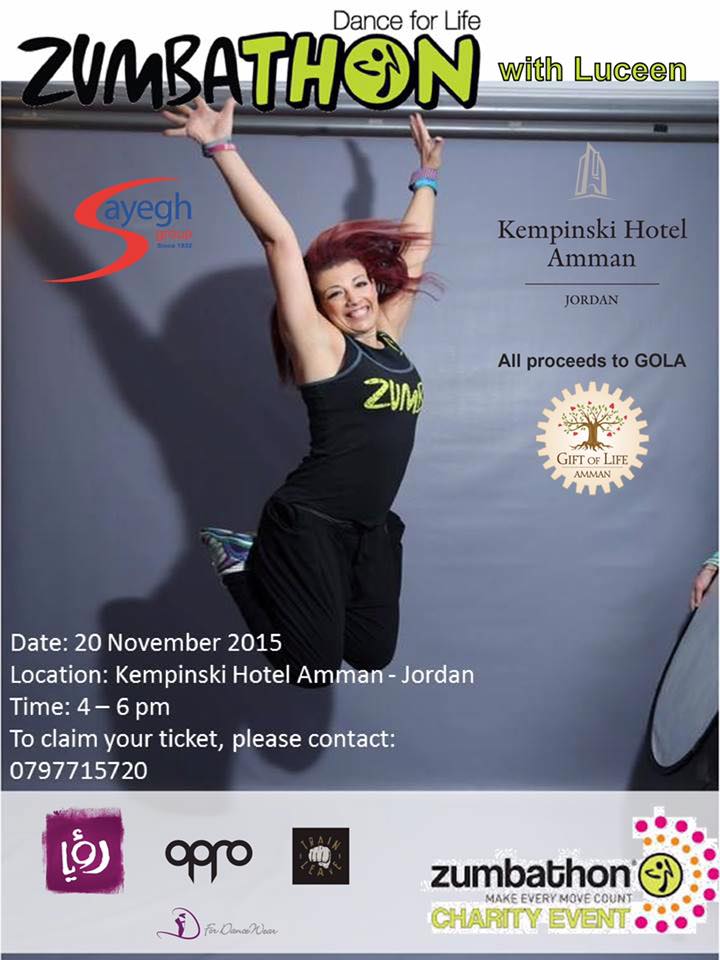 Love Zumba? Want to give back? Then get ready to dance for a good cause! Join Luceen Nsheiwat for her yearly charity Zumbathon to raise money for GOLA (Gift of Life Amman), a charity that facilitates critically needed open-heart surgeries for underprivileged children. Not only will you get a two hour workout but you will have fun while helping those in need. Tickets are only 15 JD but you can always donate more since all proceeds are going to GOLA – for more information check out the Facebook event page here or call +962797715720!
Peter Pan on Ice @Al Hussein Youth City
November 27-28 at 8:00 p.m.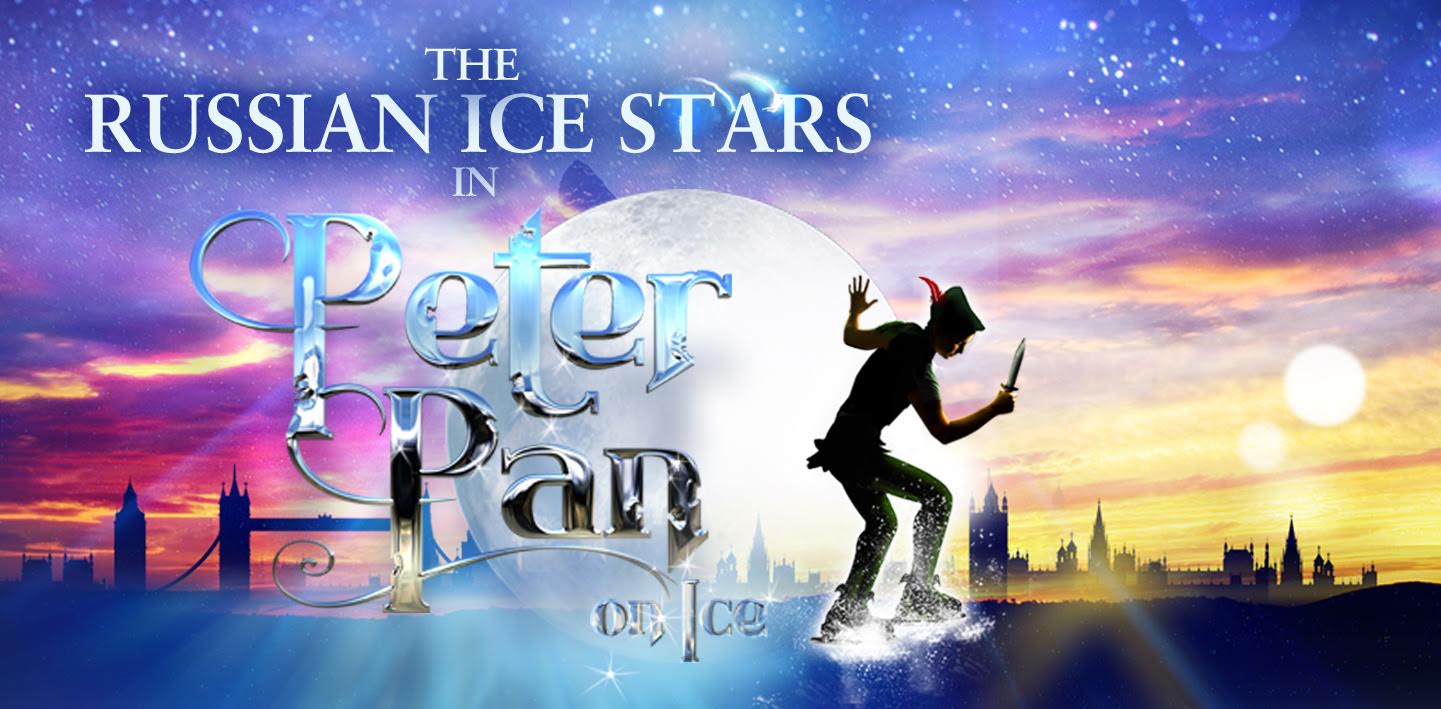 Grab the kids and get excited for the world famous Russian Ice Stars in Peter Pan on Ice! The talented Ice Stars will bring to life the classic tale of the boy who never grew up. If you want to join them in Neverland then book your tickets today – suitable for ages 4 & up, tickets range from 25 – 55 JD buy at Sajilni.com!
Until next week!
Lemur Love,
The Tip n' Tag Team