As we say goodbye to the pumpkins & goblins and hello to turkeys and mustaches, check out this week's round-up of events hiding right under your nose, with everything from camping to food and even a little science fun for the kids! Consider this your warning that winter is coming, so take advantage of these great events… before it's too late!
Kharabeesh Comedy Night @King Hussein Business Park
November 5 at 8:30 p.m.

Come laugh again with Toyota Comedy & Zain JO as they bring you Adi Khalifa live in Jordan! With special guest local comedians Ahmad Sroos and Odai Hijazi sure to make you laugh. Seats are limited and tickets are only 10 JD so be sure to book now by clicking here!
Rum International Marathon 2015 @Wadi Rum
November 5 – 6 at 7:00 a.m.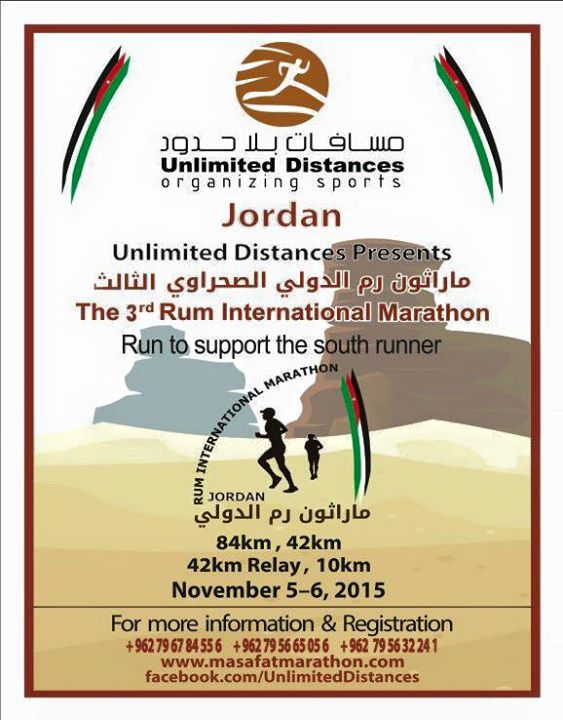 Distances Unlimited, a non profit company, presents the 3rd Annual Rum International Marathon. The main event is a combined 84 km divided into two days, run either individually or as a relay team. Teams consist of two runners and are divided into three categories: men, women and mixed. There will also be a 10 km fun run at the event. Marathon runners should be 18 years and above, the 10 km runners should be 14 years and above. Registration fees vary depending on your citizenship status, distance you wish to run and if you want to include transportation, accommodation or food – so make sure to check their website for more information!
Camping, Rappelling & Outdoor Movie @Dana Reserve 
November 5 – 6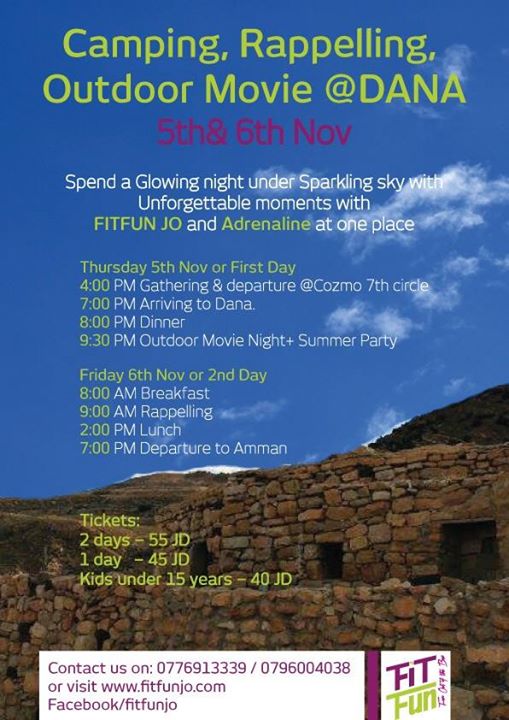 Want to go on an adventure? Spend two days at Dana Reserve for only 55 JD where you can take part in camping, rappelling, nature and enjoy an outdoor movie! Or you could just join the group for one day for just 45 JD – transportation, camp and meals are provided. For more information or to book your spot contact Fit Fun!
Japanese Film Week 2015 @Rainbow Theater
November 1 – 5 at 7:00 p.m.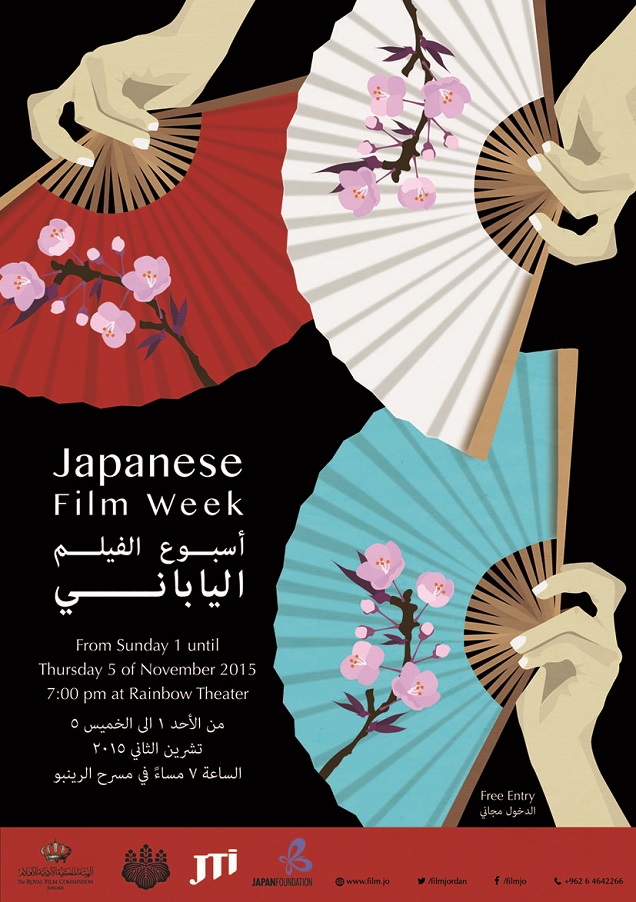 The Royal Film Commission in cooperation with The Embassy of Japan in Jordan invites you to attend The Japanese Film Week at Rainbow Theater!

November 1 – JINX!!! by Naoto Kumazawa
November 2 – Be Sure to Share by Shion Sono
November 3 – My Pretend Girlfriend by Saiji Yakumo
November 4 – Beyond the Memories by Takehiko Shinjo
November 5 – It All Began When I Met You by Katsuhide Motoki
Exhibition "A Side Show of a Side Show" @Darat Al Funun
November 7 – 27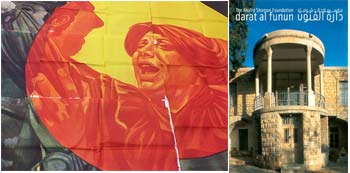 Lawrence of Arabia is considered a classic among many, if you're a fan join a group exhibition that explores modern day Middle-Eastern identity in relation to the Lawrence of Arabia myth as created by cinema and photography. Using archival material found in Jordan, this show questions and explores the myths that surround T.E. Lawrence and the Arab revolt to create a psychedelic collage of colour, content and meanings. The works have been produced by local artists and visiting British artist Tom Hunter, through a series of ongoing workshops. Don't miss the opening on November 7 at 6:30 p.m.
Quadro Nuevo "A Night of Music" @Al Balad Theater
November 2 – 3 at 7:30 p.m.

Enjoy a night full of melodies from old Europe and the lightness of the Mediterranean with Quadro Nuevo – click the link to get a preview of what's in store! Tickets are only 3 JD at the door or on Karasi.com
HORECA Jordan 2015 @Zara Expo Center 
November 10 – 12 from 3:00 to 9:00 p.m.

Under the Patronage of H.E. the Jordanian Minister of Tourism and Antiquities, Expo Jordan & Modern for Conferences & Exhibitions brings you the 2nd Edition of HORECA, the biggest Hospitality and Food & Beverage exhibition! The event features a host of activities and shows including workshops, culinary art shows and much more. It attracts exhibitors, visitors and key industry players on a local and international level. Register online through sajilni.com and get your free badge at the door!
Taste of Turkey Featuring Zurna Restaurant @32° North Restaurant
Until November 9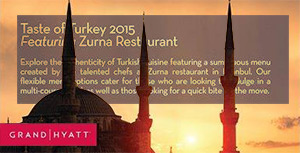 Come explore Turkey by tasting authentic cuisine created by the talented chefs from Zurna restaurant in Istanbul!  Indulge in a multi-course meal or a quick bite on the go. Call to reserve your spot now for only 32++ JD.
Science Film Festival 2015 @Children's Museum
November 1 – 26 (Times Vary)

Take the little ones for exciting film screenings, discovery stations and other science activities during the Science Film Festival happening all this month! This festival is available with free entry so don't miss out, for more information visit their website today or click here to view their schedule!
Until next week!
Lemur Love,
The Tip n' Tag Team