Another beautiful Sunday with a hint of cold but at least the sun is out (for now), so don't stay indoors, you're not that old! A little bit of fun is all you need: some laughter, music and theater will keep you warm indeed! Kick back and give this a read… maybe we'll give you a reason to get out, enjoy life and give that fresh air outside a little breathe. (Yes, we're in a poetic mood this morning – but promise no more rhymes after this!)
Russel Peters @Royal Cultural Palace 
January 27 & 28 at 8:30 p.m.

Russell Peters is back in Amman once again after the massive success of his last comedy tour in Jordan, he is back with fresh jokes and an even fresher side-kick! The show will feature the hilarious comedian Junior Simpson and New York's DJ Spinbad. Tickets are selling like crazy, so if you want to watch this two hour show of tears running down your face and your sides cramping because you are laughing so hard you better go ahead and purchase your tickets now through Sajilni.com.
Ticket prices: 30 JD,  55 JD , 70 JD
Autostrad @Murphy's 
January 13 at 8:30 p.m.

Jordan's very own, the talented Autostrad will be playing the best of their music live at Murphy's this coming Wednesday. DJ SH1DB will be opening and closing to get you warmed up and then cooled down! You need to be 23 years+ and come in as part of a mixed group or a couple to be able to enjoy this amazing local band. Doors open at 8:30 p.m. and there is a 12 JD entrance fee at the door. For reservations call 0777165008
Retro Disco & House Music @Salute
January 11 at 8:30 p.m.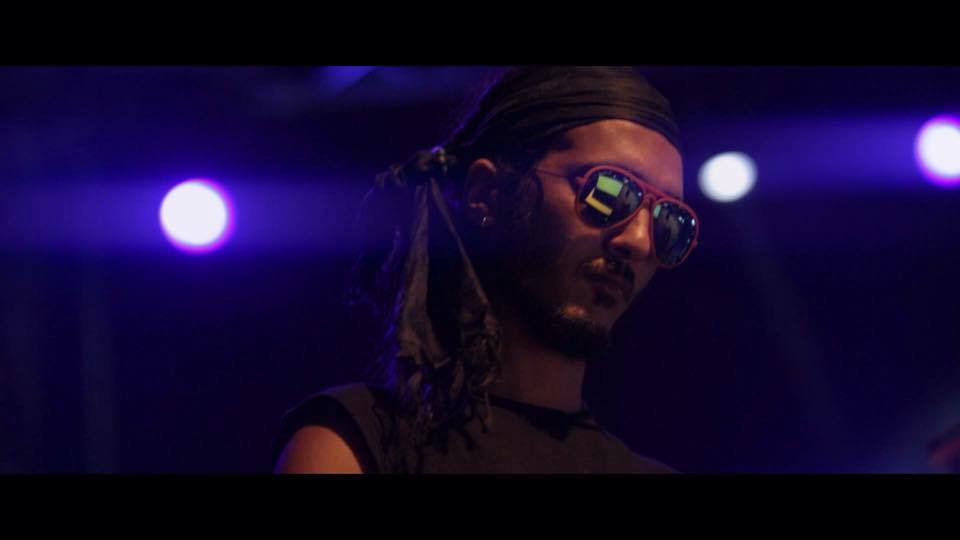 Join DJ Shadi Kh, a.k.a SH1DB, as he plays some of the most unique Retro Disco and House music all night long at Salute in Jabal Amman. Come dance all night as the party will keep going till the bar closes. There are no tickets at the door but you might need to reserve a table if you're a big group to guarantee your space, for reservations call 0789008008.
Black Ice @Beverly's
January 15 at 8:30 p.m.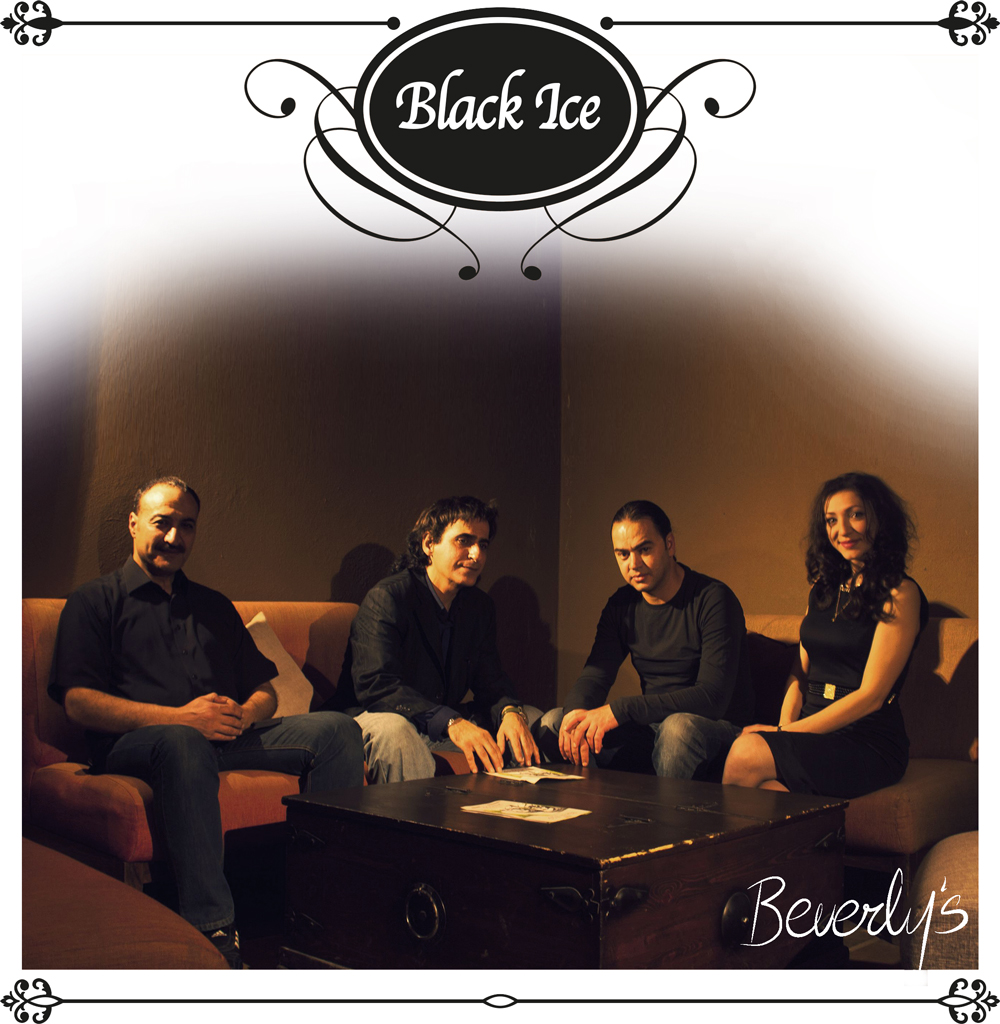 The talented local Jazz band "Black Ice" will be performing live at Beverly's this upcoming Friday. Don't miss out on this evening of great music and amazing atmosphere! If  you get there early you will be able to catch the daily happy hour between 4:00 to 8:00 p.m. and enjoy bites off their great new menu with delicious appetizers and hearty main dishes. 5 JD entry fee.
Urban Desert Endeavors @Books@Cafe
January 13 at 9:00 p.m.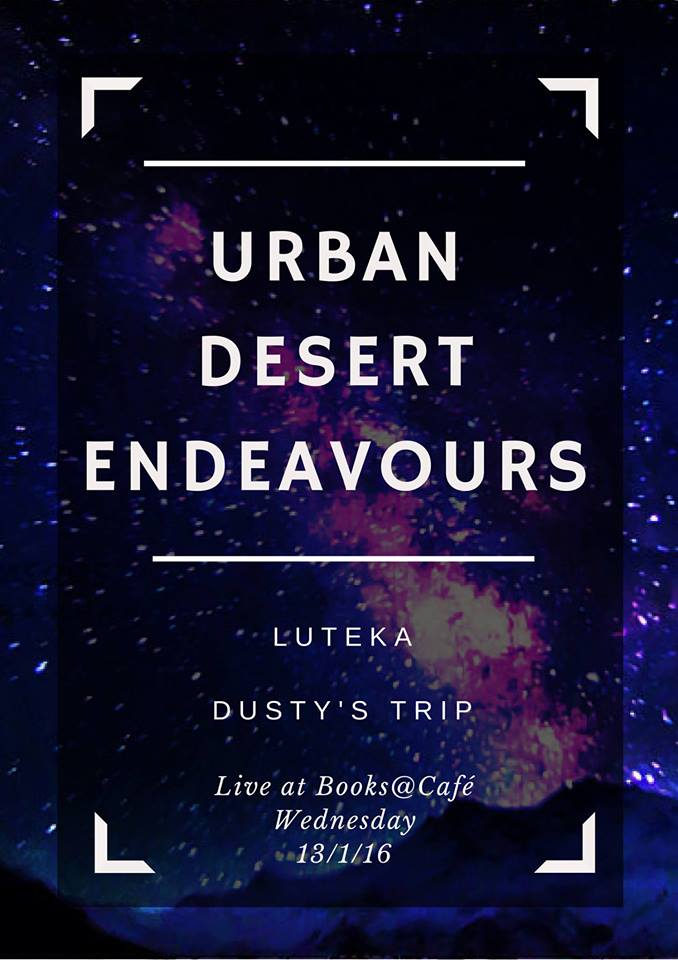 Soulful grooves, deep vibes and funk galore! Head down to Books@Cafe in Jabal Amman this Wednesday and enjoy the finest hip-swinging and head-bobbing tunes, carefully gathered and selected from the deepest corners of the cosmos and skillfully mixed by your friendly music enthusiasts. Line up features Luteka and Dusty's Trip, bringing you the finest of Nu Disco, Electro Funk, Hip Hop and Deep House. Free entry, just come and enjoy!
Illuminated Verses: Contemplations with Hafiz @Dar Al-Anda Art Gallery
Till January 15 till 5:00 p.m.

Last chance to catch the Jordanian Artist and Curator Zeina Saket's Islamic art exhibition, Illuminated Verses: Contemplations with Hafiz. A tribute and celebration of  Hafiz Shirazi, a famous Persian Sufi poet, whose work spoke of the joys of love and targeted religious hypocrisy. Celebrating his works that are till this very day used as proverbs and sayings. Beautifully created and colored pieces that are a pleasure to the eye as well as the soul, from paintings to artistic jewelry will only be up for a few more days. If you have a thing for contemporary art, Sufi Poetry and Arabic calligraphy then this exhibition is where you need to be heading this week!
Refugee Safari @Jadal Culture
January 11 at 7:00 p.m.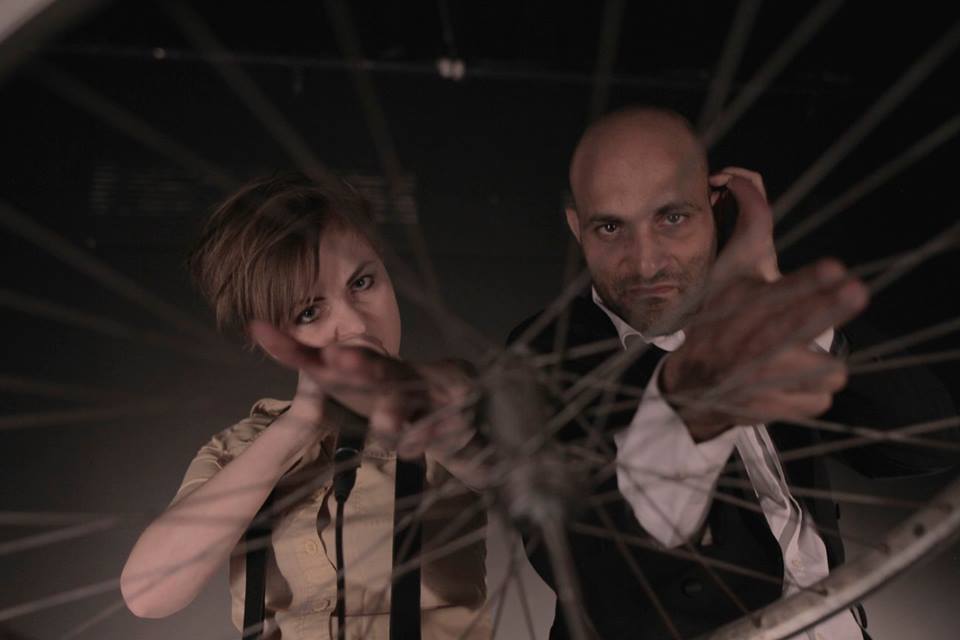 Jadal for Knowledge & Culture and Maqam Production invite you to Refugee Safari, a progressive house musical about war, borders, weapons, natural parks, refugees and "Sky Captain and the World of Ikea". In cooperation with Father and Son Mainstream, Dafa Puppet Theatre, Babu Association, Bataljonen and Naprawski present you an interesting take on the current situation in our world today and  a cultural experience you might not want to miss out on. Refugee Safari is a collaboration between: Husam Abed who is a Jordanian performer and musician of Palestinian roots, Swedish show artist Saga Björklund Jönsson, German-Swiss playwright Nicola Bremer , Swedish actress and choreographer Hanna Morau and finally Reka Deak, a Hungarian Master of Directing in Contemporary Theatre. This truly is a multicultural collaboration and experience between artists from different backgrounds, each brining their own flavor. No tickets at the door, free entry.
Lemur Love,
The Tip n' Tag Team