Are you an adrenaline junky or are you just looking to have a good time out while saving a little money? This week's Daydreamer has something to satisfy your inner beast, fulfill your cravings for organic food and serve up some savings for the ladies out there too!

Sa7ra-Oui – A Wadi Rum Musical Adventure @Malahi

October 20th – 21st at 12:30 p.m.

Are you in the mood for some desert fun? Get ready to bathe in the setting sun and groove to the full moon's mystical light at Wadi Rum this weekend. It's a perfect chance for you to enjoy the last bits of desert warmth before winter unfolds its wings. Embrace each and every note of Shadi Khries' set as you delve into the world of electronic Arabic techno. More info and special guests announced soon.
For group bookings and out-of-towners: contact hello@malahi.co
Price: 50 JD / person – limited capacity (includes transportation, tents, bedouin dinner and breakfast)

2016 Jordan Speed Test @Royal Automobile Club
October 21st at 9:00 a.m.

After four successful rounds; Jordan Speed Test Championship screeches into the business end of the competition. This Friday, we separate the men from the boys at the Royal Automobile Club of Jordan racetrack as the run-up to the sixth round of the championship kicks off.
4×4 Learning Weekend In Wadi Araba @Photography Trips in Jordan

October 21st – 22nd at 9:00 a.m.

Every pro off-roader was once a beginner! Now you have the opportunity to become trail-savvy and learn the basic techniques of off-roading. Photography Trips in Jordan has organised a unique adventure for those who want to gain confidence in handling a four wheeler of their own. By the end of the trip you'll feel a great sense of accomplishment and have a few tricks up your sleeve when driving on the not-so-beaten path. The best part about this trip is that you get to spend the night over at the Bedouin Village; Bir Madkhor, where you'll experience the historical, archaeological and ethnographic aspects of the area. It's a trip not to be missed!
Price : 75 JD /person (includes all food, water and accommodation)

Free entrance for all ladies before 11:00 p.m. Free drinks: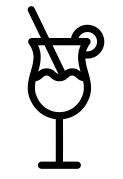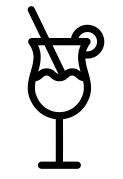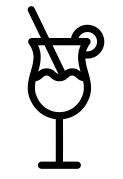 This Monday's Special: DJ Danny, DJ Phat-Beat, & DJ Joker!
Reservation: 0799070070
Ladies Night @SKY Lounge
October 17th at 10:00 p.m.
Every Monday Night