Take it easy this week with some chilled out events ranging from an outdoor movie night to a seafood paella night! You'll need to save that energy when you are walking the stalls of Souk Jara on Friday, but hey don't worry…we have free Gelato at our booth!
The Sudden Jam with Kamal Musallam & Friends @ Bonita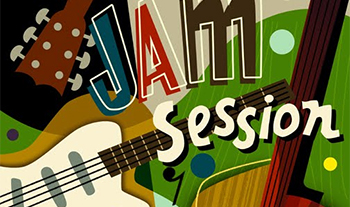 May 17 at 9:00 p.m.
Start the week right with a night full of inspiring sounds of Arabic Fusion & Jazz by Kamal Musallam! Get there early and enjoy some refreshing food and drinks, brought to you by Malahi, entry is just 5 JD!
Outdoor Movie Night @ Hackmanite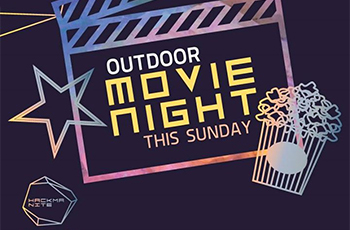 May 17 from 9:00 p.m. to 12:30 a.m.
If you aren't into the music, but still want to start the week right, then head over to Hackmanite for an outdoor movie night! Cozy up while you enjoy a drink, the stars and the movie The Hangover with your friends in this awesome outdoor area. Make sure to get there early before all the space is gone!
Laila Sabbagh @ Blue Fig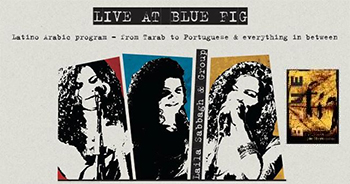 May 18 & 25 from 9:00 p.m. to 12:30 a.m.
The atmosphere at Blue Fig is sure to put you in a good mood no matter what kind of day you have had! Join Laila Sabbagh and The Group for a one of a kind Latin Arabic extravaganza of Spanish, Portuguese & Arabic music! From Tango and Bossa Nova to Bachata, and from Classical Jazz, to traditional Arabic tunes, they are sure to get you moving!
Turning Tables Open Mic Session Vol. 1 & 2 @ TT Jordan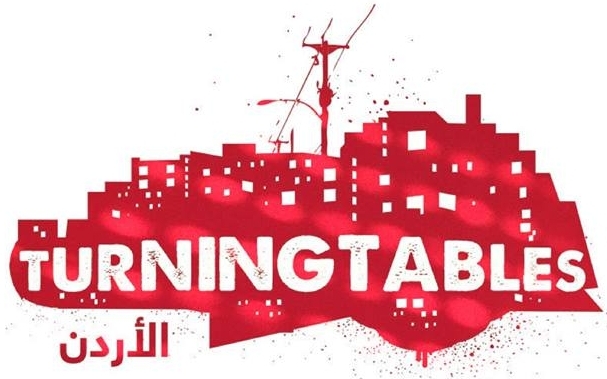 May 19 – 20 from 4:00 to 8:00 p.m.
Are you curious about music and film production? Then join Turning Tables, a non-profit organization, working to give a voice to marginalized youth worldwide through music and film production. Every Wednesday you can drop by between 4:00 and 8:00 p.m. for a FREE weekly session! They offer help for both the established and the beginners, even if you have never been in a studio before! To find out more about this amazing movement click the link & see for yourself!
"The Rhythm of Jordan: Tradition & Modernity" Concert @ Roman Theater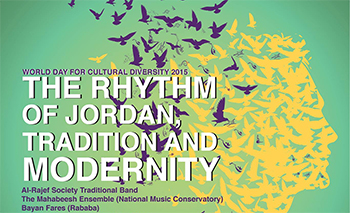 May 21 at 7:00 p.m.
With the occasion of the World Day for Cultural Diversity, UNESCO Amman Office in partnership with Talal Abu-Ghazaleh Organization (TAG-Org), the National Music Conservatoire, and JOrchestra will present a Traditional Music Evening! This event will be celebrating Jordan's great cultural diversity and aims to promote intangible cultural heritage with a concert on traditional and classical Arab music. The event also marks the launch of the #Unite4Heritage campaign powered by UNESCO,  which aims to build support for the protection of cultural heritage. Tickets are now available for 5 JD, click here to get them now, and the proceeds from the concert will be allocated to cultural heritage education programs by UNESCO.
Seafood Paella Night @ Karmah's Kitchen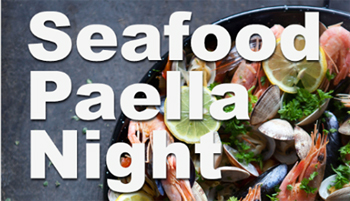 May 19 from 7:00 to 10:30 p.m.
With the weather heating up, nothing can beat a glass of sangria! Don't miss out on the best Seafood Paella in town this Tuesday night at Karmah's Kitchen! Get a shot of gazpacho, a delicious seafood paella and a glass of refreshing sangria for only 18 JD++ per person! If you are one of the few that still doesn't know abut this place, then check out our blog about Karmah's Kitchen here & discover what everyone is talking about!
Bits of Baraka in Jordan @ Jasmine House Art & Food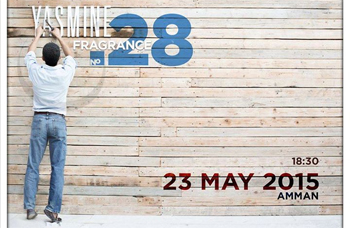 BarakaBits is an online news source, shining a light on all the inspiring, uplifting, innovative, spiritually and culturally rich efforts people and organizations are up to in the region. The gang of Italians and Jordanian BarakaBits photographer, Sami Haven, welcomes you to their opening of a new Jasmine House! The Jasmine House is a space for artists – or anyone who stumbles in – to enjoy art, meet others, network and connect or just relax.  Don't stress if you cannot attend the opening, their doors are always open to everyone!
Intensive English Course @ British Council Jordan
From May 18 to June 15
We get questions all the time at Tip n' Tag from people wanting to learn English, well here is your chance! The British Council is offering classes 3 times a week. You can double your progress and complete the next level before Ramadan with their intensive and accelerated courses. This intensive term is designed to help you improve your English, giving you a higher level of fluency and accuracy, in just 4 weeks! For more information visit their website or to register click here!
An Answer to Mr. Cancer Open Day @ King Hussein Business Park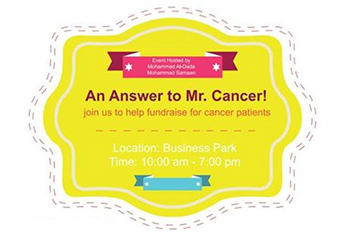 May 22 from 10:00 a.m. to 7:00 p.m.
Take the family out this weekend to an event towards a good cause! Enjoy jumping castles, music, singers, food court, bazaar and other fun games and activities while helping fundraise for cancer patients! Sponsored by Zain, Beko, King Hussein Business Park and Hamleys – tickets are only 5 JD and all proceedings of this event will go to the King Hussein Cancer Center and Foundation. Get your tickets at Cozmo or Jordan Knights Football Academy.
* In case you missed it, make sure to come see us @ Souk Jara, read more about it here!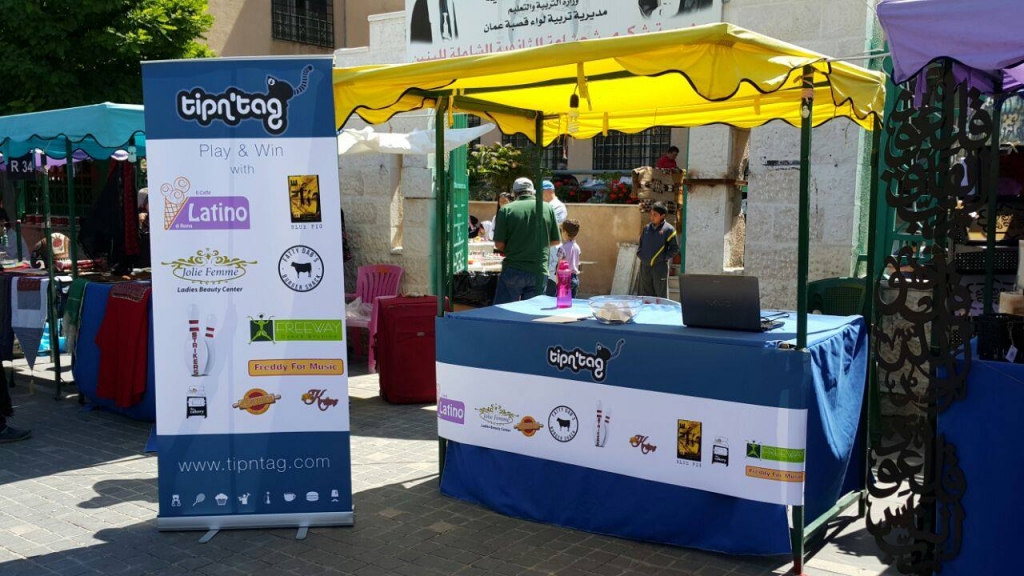 Lemur Love,
The Tip n' Tag Team