Ramadan is at an end, and you know what that means. Eid al Fitr is just around the corner. Some of you might enjoy what nightlife Amman has to offer, and others might hit up their favorite restaurants on the daily. If you're looking for events this week, the Tip n' Tag Team is here to the rescue. Put on your nicest clothes, and Eid Mubarak, Tipsters!
---

---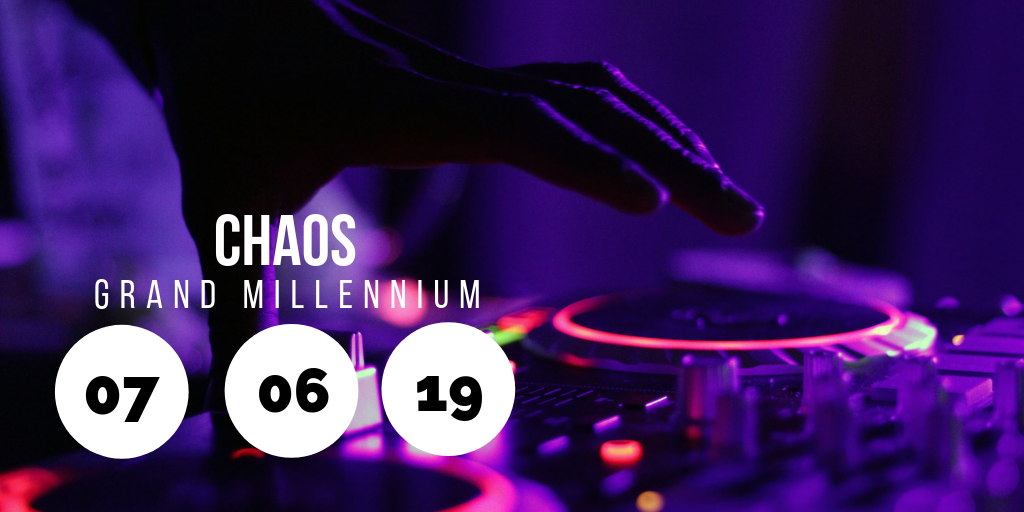 CHAOS @ Grand Millennium Hotel Amman
June 7 @ 9:00 p.m.
If there's one thing we've missed since Ramadan, it's nightlife events in Amman. If you're tired of the wait, Grand Millennium is throwing the shadiest party yet, on Friday. They don't plan on announcing who's performing that night, and we're all shook with suspense. But they've left clues on their event page that you can decipher for more information.
Price: 10 JD
15 JD | at the door
---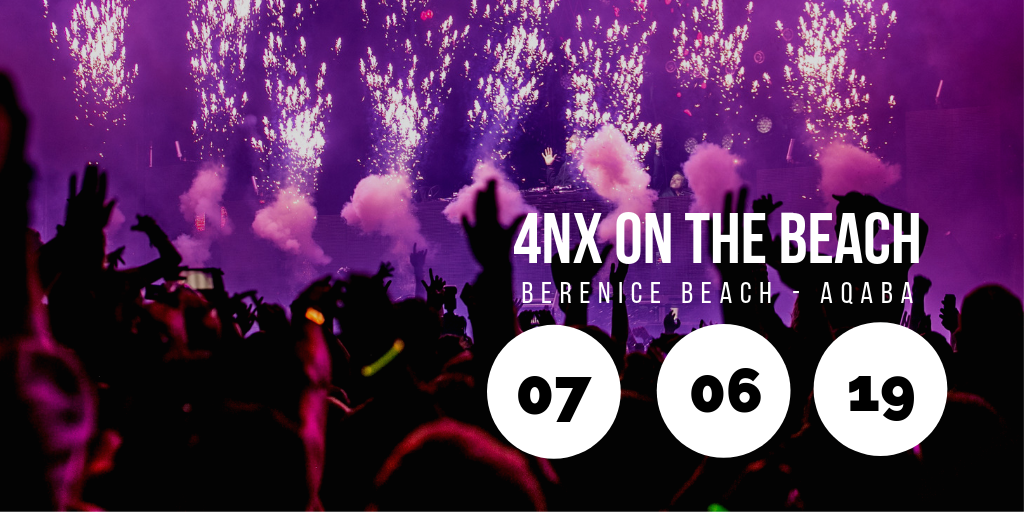 4NX on the Beach @ Berenice Beach Club
June 7 @ 8:00 p.m.
Parties in Amman are a blast, but have you tried raving in Aqaba? 4NX are hosting a party on Aqaba's South Beach, where you'll get to dance live to a line-up from both Jordan and Palestine. You will be provided with a delicious BBQ and drinks for sustenance. You'll need it if you're going to be partying until sunrise. Don't forget to pack your swimsuits!
Price: 20 JD | Early bird tickets sold at Dali
25 JD | At the door
---

---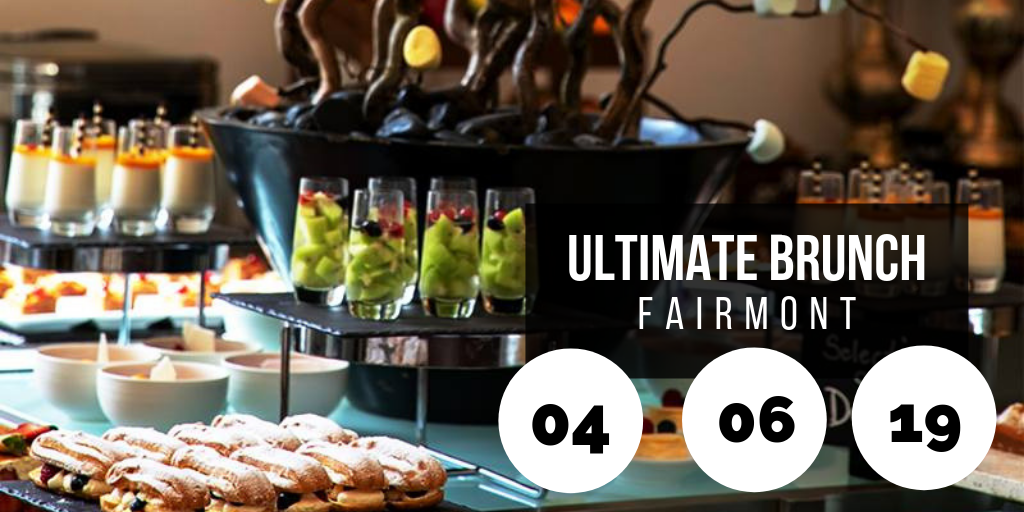 The Ultimate Eid Brunch @ Fairmont Amman
June 4 @ 1:00 p.m.
Eid is a time to savor delicious food, and if you've missed having brunch, you should head down to Fairmont on the first day. You'll be making up for all the lost eating time with endless streams of delicious bites from all six of the hotel's restaurants.
Price: 39 JD ++
---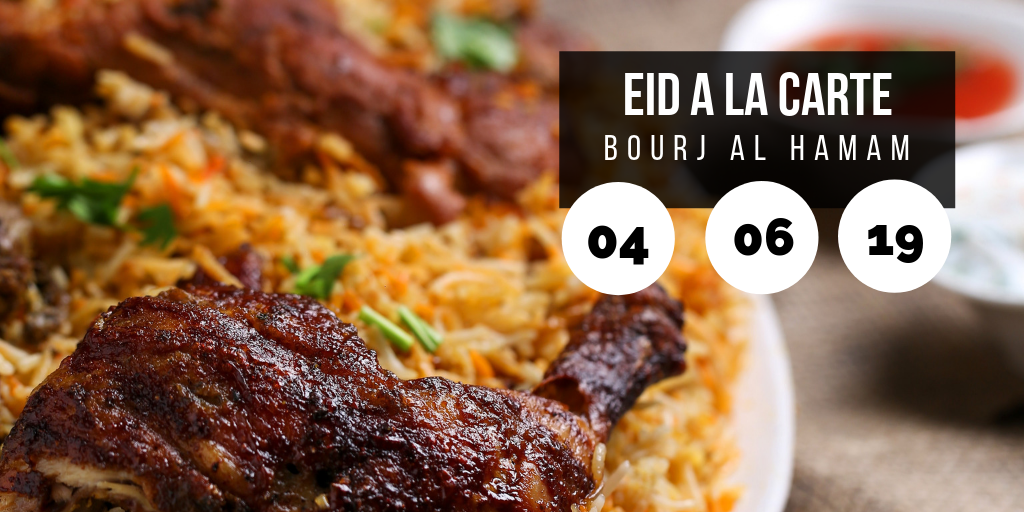 Eid Al Fitr A La Carte @ Bourj Al Hamam
June 4 @ 1:00 p.m.
Craving Lebanese food? Intercontinental's very own Bourj Al Hamam is providing a special feast all day long for you to savor with your loved ones. The food will be served in an intimate atmosphere at their gorgeous terrace.
Price: A la carte
---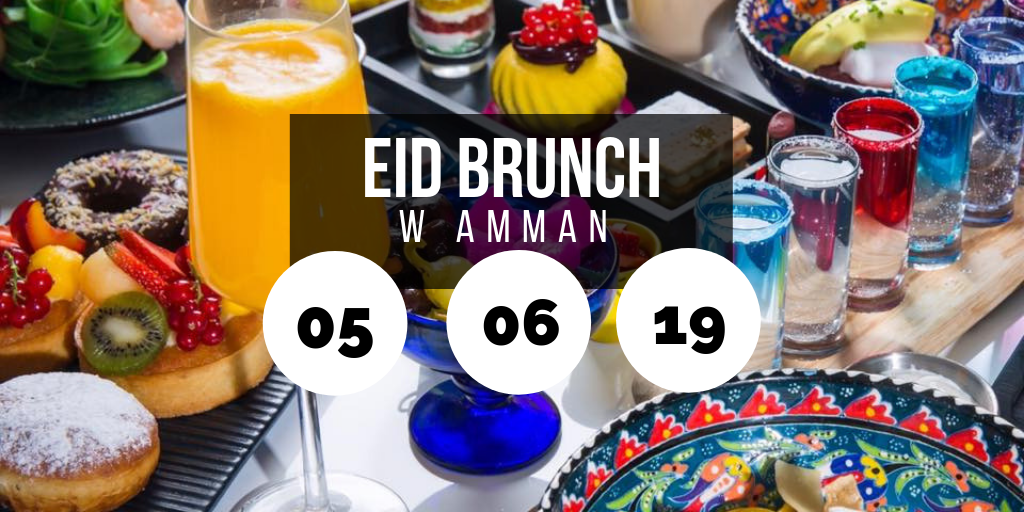 Eid Brunch @ W Amman
June 5 @ 12:30 p.m.
Mimosa. It's made up of one word and two ingredients, and it compliments brunch like no other drink. Be at W this Wednesday for a fabulous Mesh brunch inspired by the festivities of Eid.
Price: 32 JD ++
---
Seafood Paella & St. George Wine @ Le Container
June 6 @ 7:00 p.m.
You know what goes really well with paella? Wine. Heck, wine goes well with everything. Head to Le Container this Eid for one of the spiciest events of the season. Wine will be provided by their next door neighbors, St. George. Social graces, according to Le Container's don't exist, so go wild. You deserve a bountiful meal after Ramadan.
Price: A la carte
---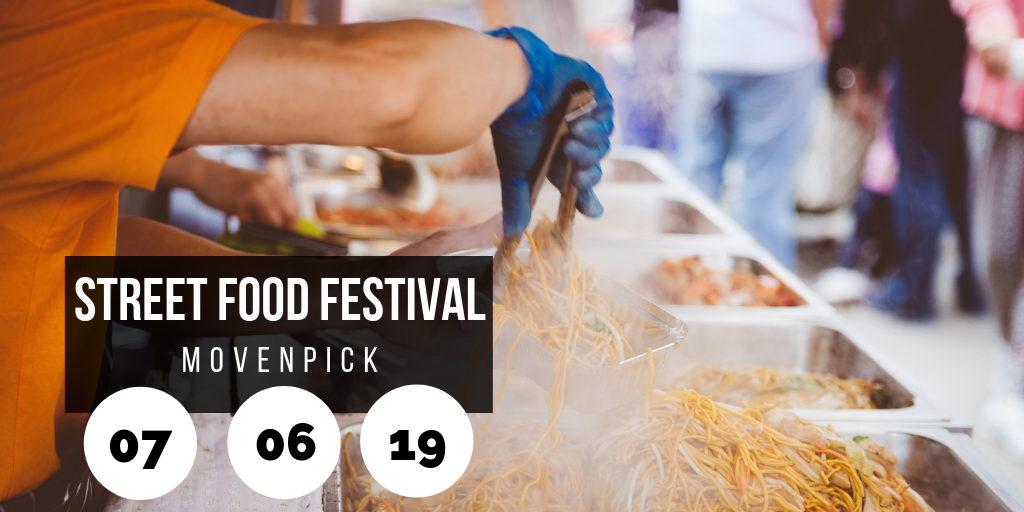 Street Food Festival is Back @ Movenpick Dead Sea
June 7 @ 7:00 p.m.
Fancy a road trip this Eid? Rally your loved ones and drive down by the Dead Sea to Movenpick. One of the hotel's most delicious events has returned, where you'll get to enjoy ethnic dishes from all around the world. Live entertainment will be provided, including bellydancing and music.
Price: 20 JD
---

---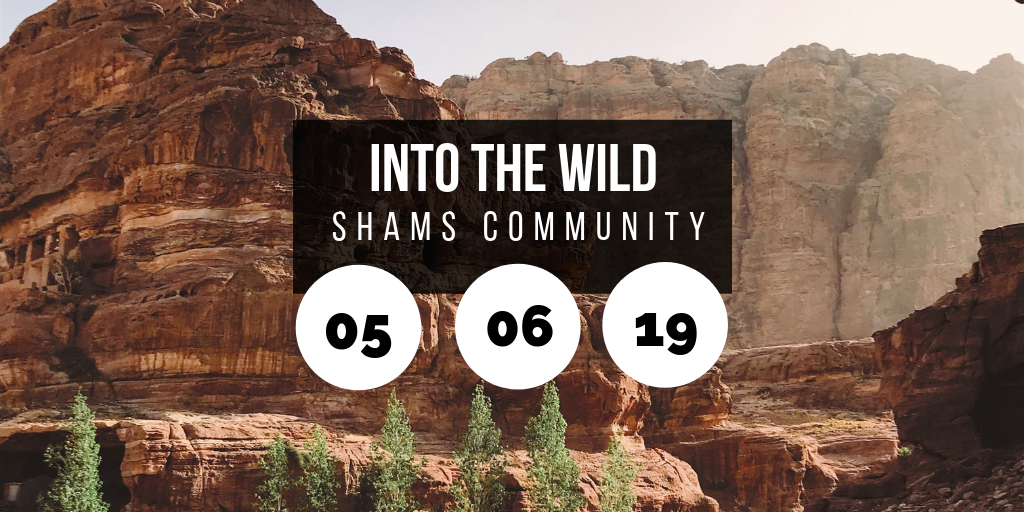 Into the Wild @ Shams Community
June 5 @ 8:00 a.m.
Do you plan on avoiding your relatives this holiday? Consider going on a three-day camping trip in Petra by night. Shams are hosting the trip, so you can expect to have interesting debates over delicious food. Escape the hustle and bustle of Amman, and enjoy the clear star-lit skies in one of Jordan's most gorgeous spots. Seats are limited, so be sure to give them a call!
For reservations call: +962795209606
Price: 120 JD
---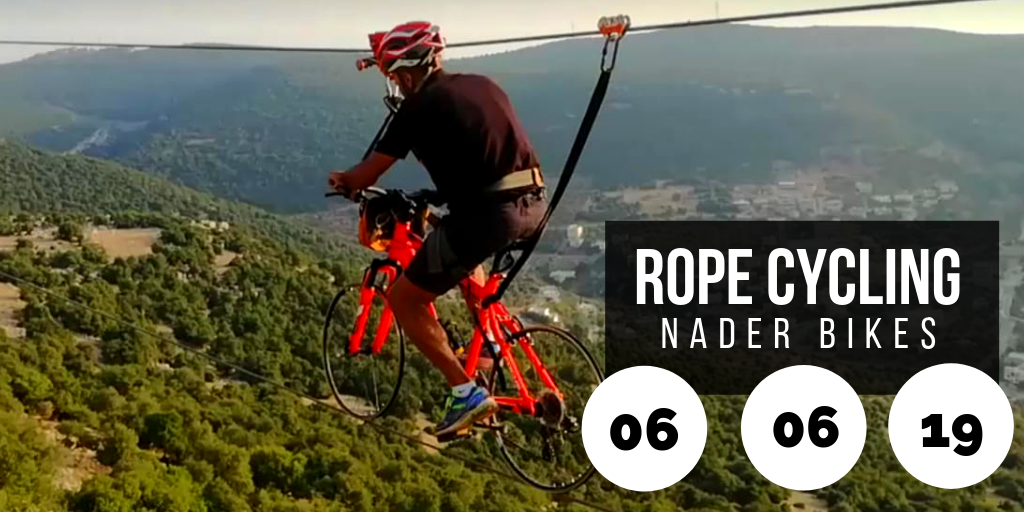 Rope Cycling @ Nader Bikes
June 6 @ 7:30 a.m.
Do daredevil antics appeal to you? Nader Bikes is taking people to Ajloun for a cycling trip that's set to conclude with a round of rope cycling. Fret not, for first aid kits will be available for all participants. Seal the deal with a delicious BBQ, and talk about the experience with your fellow cyclists over a cup of tea.
Price: 45 JD
---

---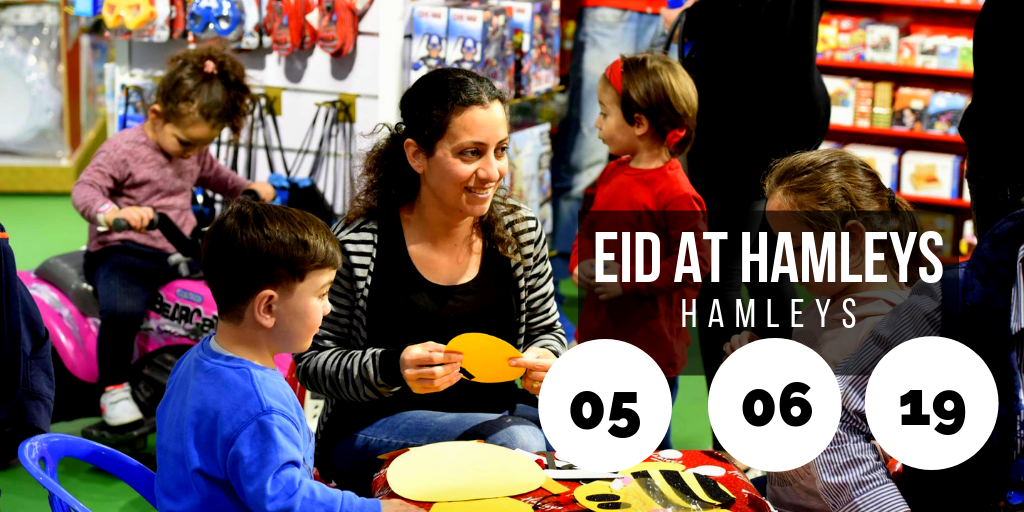 Eid at Hamleys @ Hamleys
June 5 @ 4:00 p.m.
Done visiting all your relatives and friends? Treat your kids to a toy or two from Hamleys. They've earned it. Their Cozmo branch will be providing a bunch of fun activities including face painting, and balloon shaping.
---
As always Tipsters, stay curious!
Lemur Love,
 The Tip n' Tag Team

WANT TO PROMOTE YOUR NEXT EVENT? SEND YOUR REQUESTS TO THE TIP N' TAG TEAM AT ADS@TIPNTAG.COM