In honor of The Hashemite Kingdom of Jordan's 69th National Independence Day we have a star studded list of events this week! Celebrate in style whether enjoying water park fun or music filled nights and top it all off with culturally diverse adventures! End the month right by getting out & about – and if all else fails spend your Friday with us at Souk Jara!
Independence Day Celebration @ SeKrab
Monday 24 from 9:00 p.m. to 1:00 a.m.

Celebrate Jordan's Independence day SeKrab style with their super cool promotions & live DJ spinning the hottest beats all night long! Buy five Carlsberg Beers & get five for FREE also 50% off Food ALL DAY LONG! Hurry up and reserve your spot now!
Independence Day Celebration with DJ Kitchen Crowd @ Blue Fig
May 25 from 1:00 p.m. to 4:00 p.m.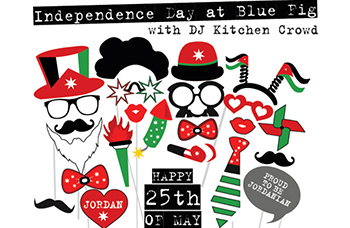 Join DJ Kitchen Crowd for an all day happy hour on Amstel Beer at Blue Fig during their Independence day event!
Independence Day Celebration by ZAIN @ Al Hussein Gardens & Royal Automobile Museum
May 25 from 10:00 a.m. to 8:00 p.m.

Join Zain for activities and entertainment for children and families all day long! Starting at the Royal Automobile Museum and ending at the King Hussein Park. Catch the Jordanian Armed Forces launch the Jordanian flag in the skies of Amman! There will be so many activities and the day will end with a huge fireworks display, don't miss this exciting event!
Marching Band Live @ The Boulevard
May 25 from 6:00 p.m. to 7:30 p.m.

Spring at The Boulevard is still happening! Enjoy the rustic countryside setup, beautiful floral arrangements and an exciting program of performances and entertainment for the whole family!
Desert Force Independence Day Event @ Sports City
May 25 at 6:00 p.m.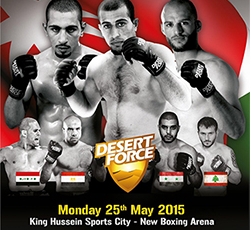 Check out the best MMA event of the year at Desert Force Independence Day Event! For more information and to purchase tickets, call +962797431604 or visit Virgin Megastore!
Independence Day Special @ Amman Waves
May 25 from 10:00 a.m. to 7:00 p.m.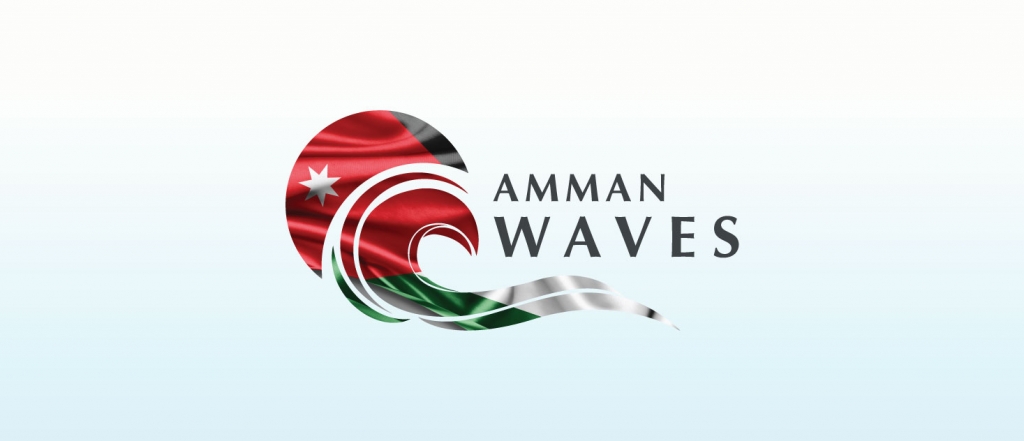 There's no better way to cool down than by getting wet! Round up your friends or family and enjoy 30% discount into Amman Waves in celebration of Independence Day!
King of Drift Jordan @ Arena Motor Sport
May 29 from 10:00 a.m. to 6:00 p.m.

To all you car lovers, get off the YouTube and get to this event! Head over to Arena Motor Sport to watch some of the best drifting around! Tickets range from 20 to 10 JD and are available at Music Box, Davinci Car Stickers and Cushions.
Baladk Project Closing Celebration @ 7Hills Skatepark
May 27 from 7:00 to 9:00 p.m.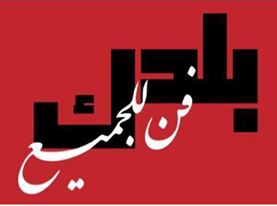 Everybody is welcome to join the last day celebration of Baladk Project's 3rd edition entitled "Reclaiming Our Streets". Baladk aims to strengthen the understanding of citizenship through street arts, with a focus on graffiti art. So get ready for a very different street art experience – with work in Amman, Fuheis, Mafraq and Salt being revealed, as well as, a show by Studio 8 that includes: stilt walk, juggling, acrobatic yoga, live music performance, fire show, dance, live drawing performance, hip-hop dance performance, parkour entertainment show and many more activities!
Little Chefs @ Trattoria
Every Friday from 1:00 to 4:00 p.m.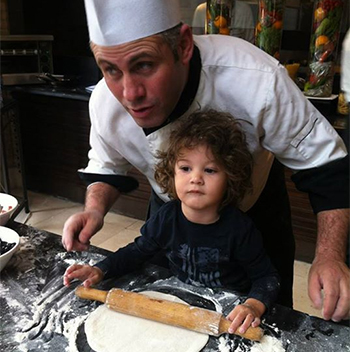 Here is something different for the kids… let them make their own sushi and pizza! You will have a wonderful experience with your child and they'll walk away with their certificate from ATICO Fakhreldin Group beaming with pride! Trattoria also has side activities to entertain your children, like face painting or ballon shaping. It's a fantastic way for your children to learn new skills with specialized chefs while you enjoy your Friday lunch!
Yoga & Weaving Workshop @ Petra
May 30 at 10:00 a.m.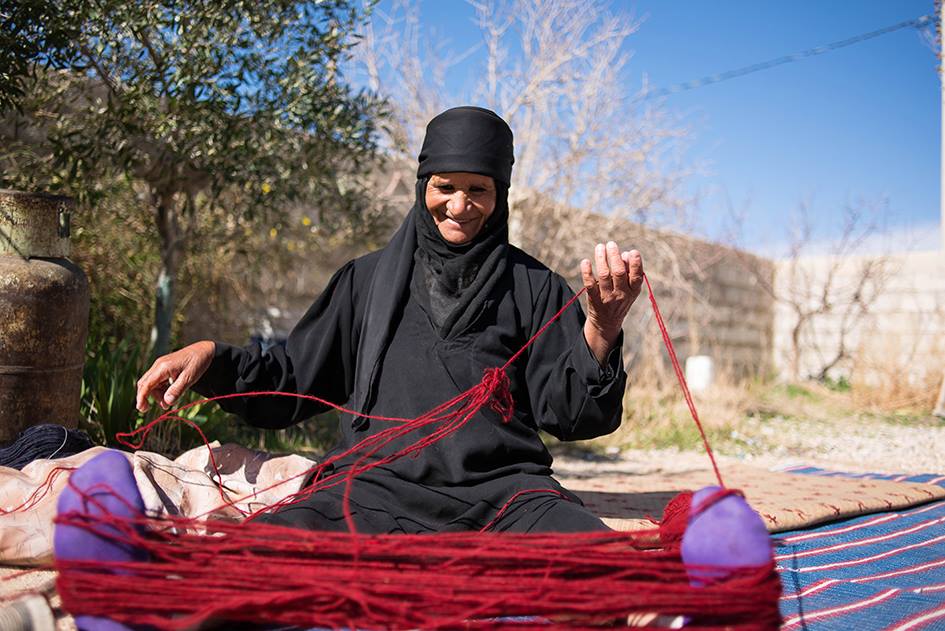 Discover the beauty of Jordan and its people! For 50 JD you can enjoy a trip like no other as you head to Petra, visit the women in Udruh, see their work (Bedoubag), take a meditative walk, do some yoga at sunset and enjoy a fabulous dinner experience at 7 Wonders Camp! This event is hosted by the Expats in Aqaba Facebook group, to join click here!
See you Friday at Souk Jara!
Lemur Love,
The Tip n' Tag Team