December is flying by and while no snow has dropped the temperature certainly has! Don't freeze your @#$ off this winter, go get yourself a hot cup of cocoa and check out the events that'll be sure to keep you warm all over this week!
The Ice Rink @The Boulevard
Until January 9
For the first time ever, Jordan has an outdoor ice rink and don't worry we already know what you're thinking… it's not the wax kind either! Instead it's the best synthetic ice you've ever seen so grab your friends or your family and take a spin. Open weekdays from 5:00 to 11:00 p.m. and weekends from 4:00 p.m. to 12:00 a.m. Only kids ages 5 and up can take part and for 30 minutes it will cost you 12 JD or 60 minutes for 20 JD!
Meet Santa @Buffalo Wings & Rings
On December 18 & 25 from 2:00 to 5:00 p.m.


What could make you more jolly then feeding your belly and seeing your kids smile? Head over to Buffalo Wings & Rings Jabal Amman, Khalda or Abdoun branches to meet Santa and enjoy many other activities!
X-Mas Party @Roberto Dance Academy
December 17 at 7:00 p.m.

This is what it would feel like if you were to spend Christmas in Latin America! Don't miss out on a little Salsa & Tango class followed by a Christmas Party!  Enjoy music from Salsa, Merengue, Batchata, Argentine Tango, Cha Cha, Rumba, Waltz, Rock and West Coast Swing all this for just 5 JD! Spots are limited so call and book today – dress code is semi formal & red for the ladies!
Hot Chocolate "Kids Christmas Festival" @Tempo Dance Academy
December 18 from 2:00 to 5:00 p.m.

Spread some holiday cheer with a unique and memorable Christmas party at Tempo Dance Academy! A day designed just for your little ones promising loads of merrymaking activities including Christmas tree lighting, family games, performances by Tempo kids and of course Santa! For 12 JD your little ones get yummy treats, fun activities and special catering exclusively by Buffalo Wings & Rings… if that didn't seal the deal there will also be cookies & hot chocolate!
Special Christmas Performance "Phoenix The Fool" @The Children's Museum
December 18 from 4:00 to 7:00 p.m.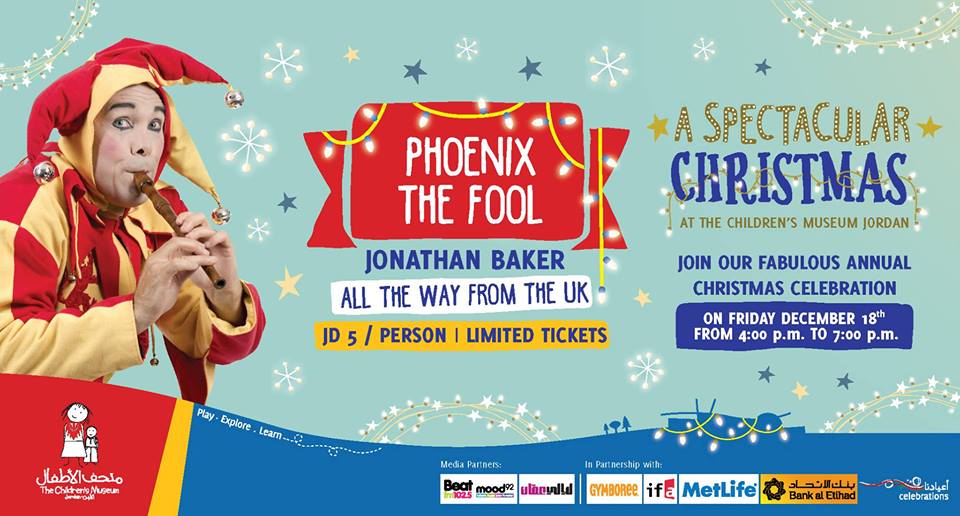 Join The Children's Museum for their Annual Christmas Celebration! They have a special treat bringing you "Phoenix The Fool" by international performer Jonathan Baker (all the way from UK). In addition to a magical Christmas program there will be decorating of a giant Gingerbread house, cool science demonstrations, special toddler activities, musical performances and an exciting Santa's Parade! Tickets are only 5 JD per person or 10% discount for members, but hurry and get yours today before they run out! Tickets available at The Children's Museum, City Mall, Cozmo (7th Circle) or through Karasi.com 

Ladies Night @SeKrab
December 13 from 6:00 p.m. to 1:00 a.m.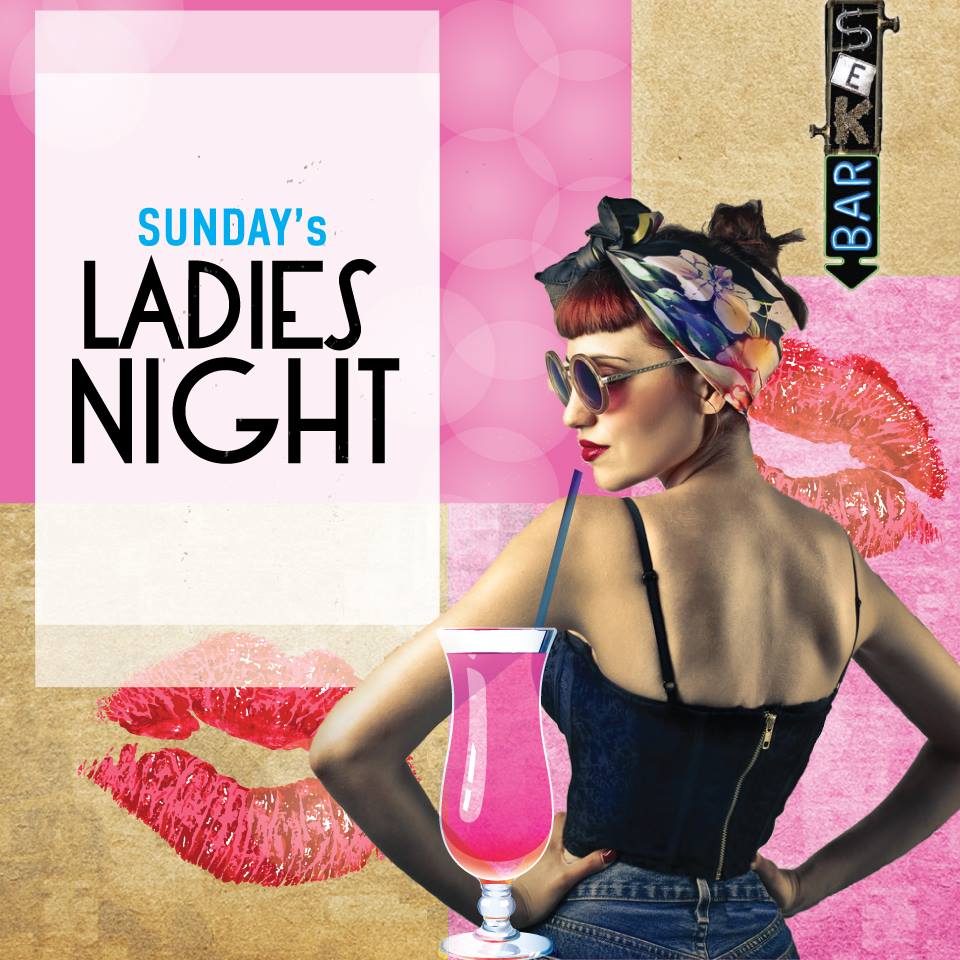 Sunday Funday just got better for all you ladies! That's because SeKrab is offering 3 drinks of your choice as you immerse yourself in great music and an amazing Junkyard atmosphere! Don't miss out, call today to reserve your table!
80's and 90's Arabic Music @The Bank
Every Monday from 5:00 p.m. to 1:00 a.m.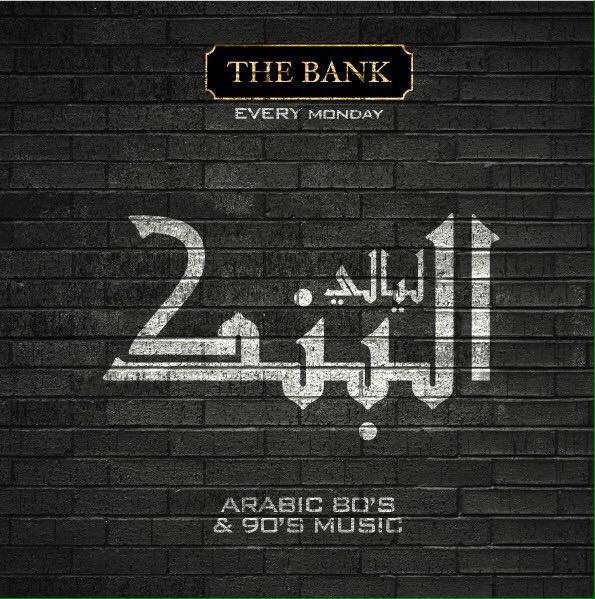 Sometimes all you need is a little throwback! Join The Bank every Monday to hear your favorite 80's and 90's Arabic music! Don't forget their daily Happy Hour on food & drinks from 5:00 to 8:00 p.m.
DJ T., Fair Play & Kitchen Crowd @Esaki
December 18 at 10:00 p.m.

808 and Kollective Music present the one and only Berlin-based extraordinar DJ T. for an amazing night of music! With other performances by Fair Play & Kitchen Crowd, for more information click here! Early birds tickets are 15 JD or 20 JD at the door.
Mustache Party Vol. 4 @The Flip
December 18 from 10:00 p.m. to 3:00 a.m.

Dawsheh Events & The Flip are back again bringing you that good music you need! Taking it back to the golden years of Hip Hop & you can't stop, R&B, House and Latin with DJ Flash B & DJ Anwarotti! Call today to make your reservation – couples or mixed groups only with a 10 JD entrance fee.
Fusion Monday with DJ Phat Beat @Caracalla Resto Lounge
December 14 at 12:00 p.m.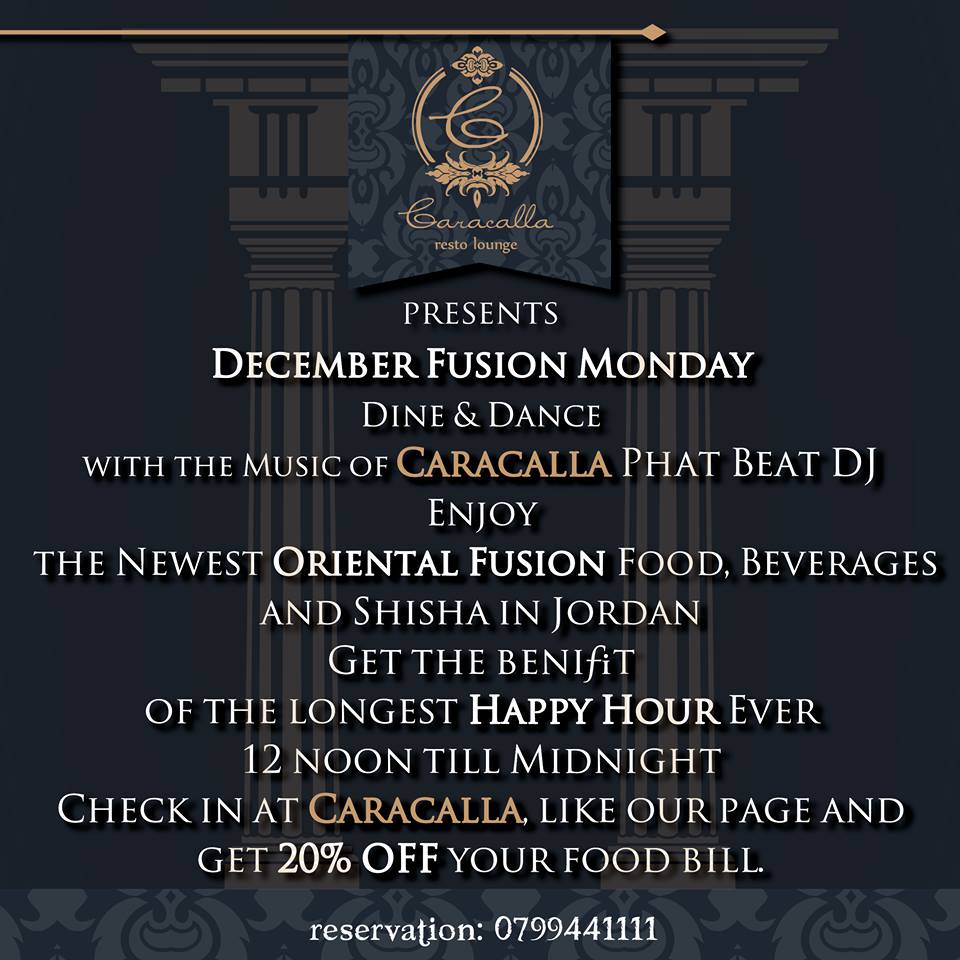 A new spot just opened up in Amman! What better way to experience Caracalla Resto Lounge then with a dine & dance! Enjoy the newest spot for Oriental Fusion cuisine, beverages and shisha while Caracalla's DJ Phat Beat mixes all night. FYI they've got the longest Happy Hour (12:00 p.m. to 12:00 a.m.) & if that's not enough, checking in on Facebook can get you an additional 20% off your food bill!
Dj AmRay @Hackmanite
December 14 from 7:00 p.m. to 1:00 a.m.

Check Hackmanite this Monday as they host one of the best local talents in Amman, Dj AmRay! Sure to keep the night going with all the hits, check out his stuff here! Happy Hour is from 5:00 to 8:00 p.m. with 50% off drinks and the 3 JD shot bar will open at 10:30 pm.!
Musical Event: Stories @The National Center for Culture & Arts
December 17 at 5:00 p.m.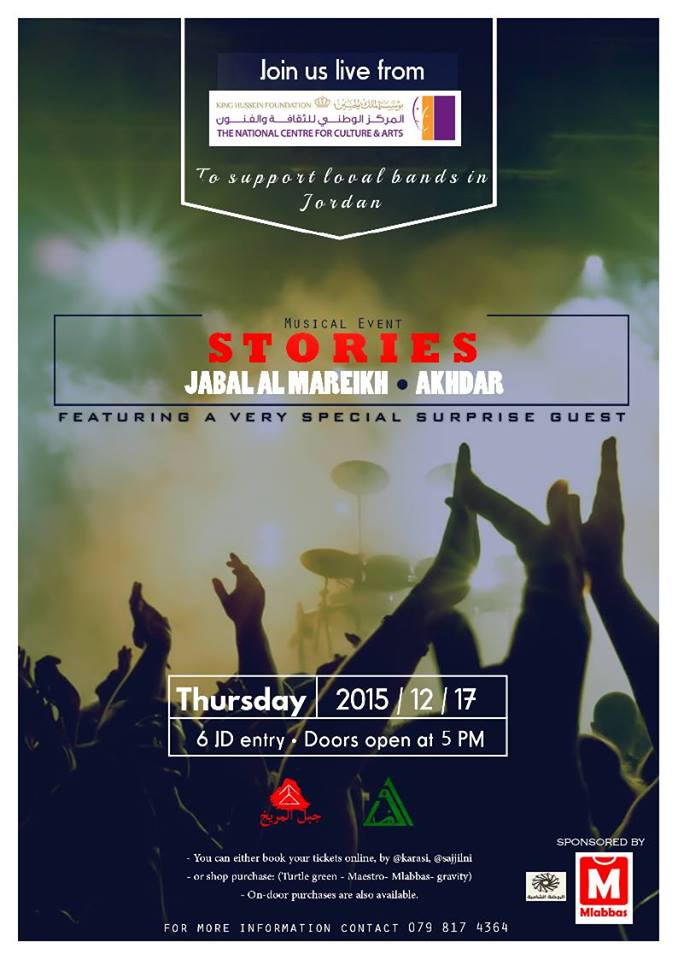 A musical event sure to be extraordinary with 2 of the most successfully uprising bands in Jordan! Jabal Al Mareekh an Alternative/Indie Arabic Rock band & Akhdar a Jazz/Blues/Funk/Oriental band, click on the band to find out more! There will also be a surprise guest band, but they aren'y giving any clues away. Tickets are 6 JD and can be found at Turtle Green, Maestro Restaurant and Bar, Mlabbas or online at Sajilni.com!

Speak and Cook about: Violent Extremism @Naqsh
December 19 from 6:00 to 9:00 p.m.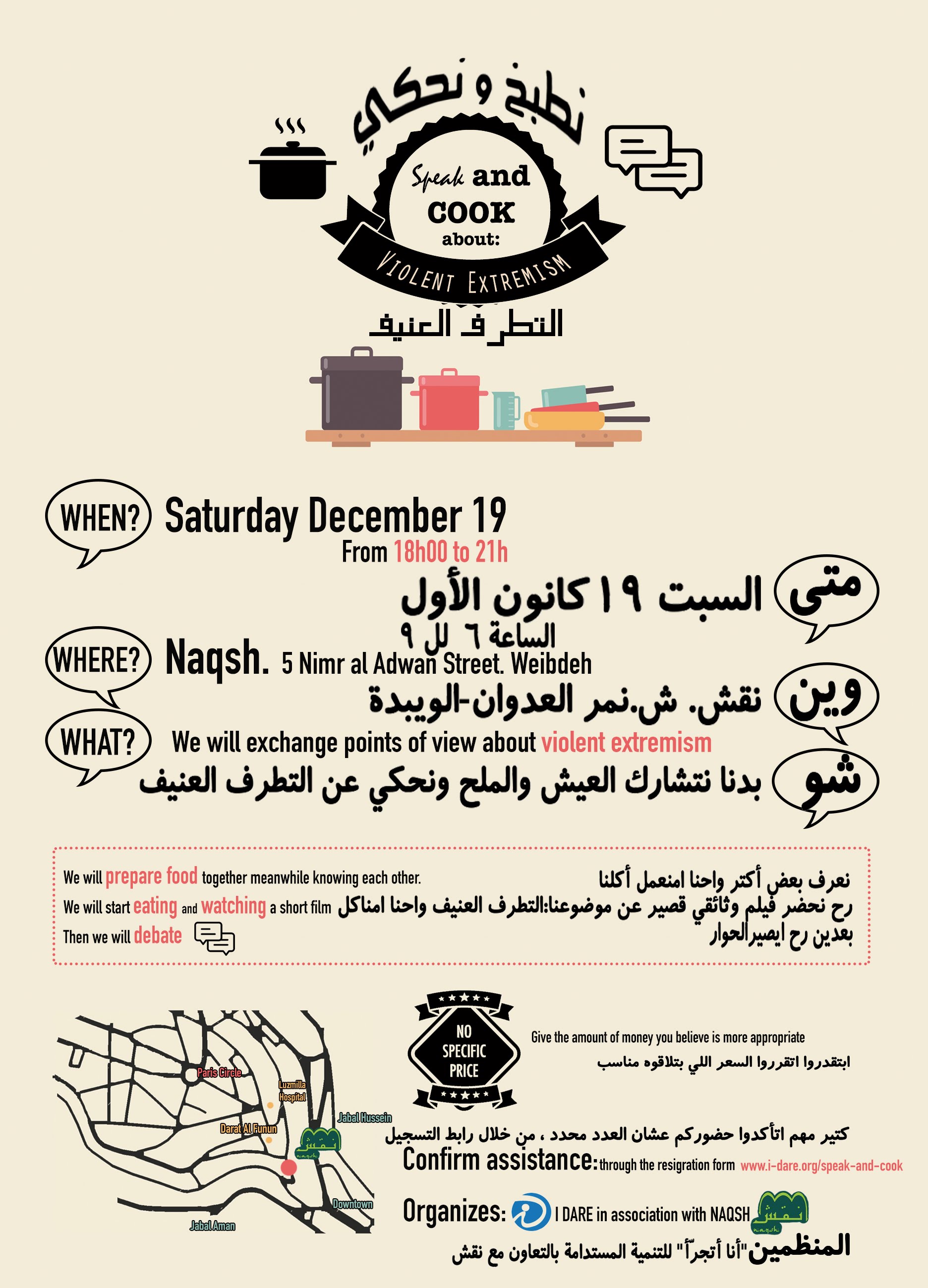 I-Dare in collaboration with Naqsh have organized an important event allowing an open conversation about violent extremism. On the heels of the UN Security Council adopting the first ever resolution on youth, peace and security, this topic is not only relevant to our community but to the world. Don't miss the opportunity to meet new people, cook together and openly debate about violent extremism. This event is free but you can donate money, which will go towards covering the cost of the food and organizing future events! To confirm you're going click here and fill out their registration form!
Oh and here's a treat cause we're in that giving mood…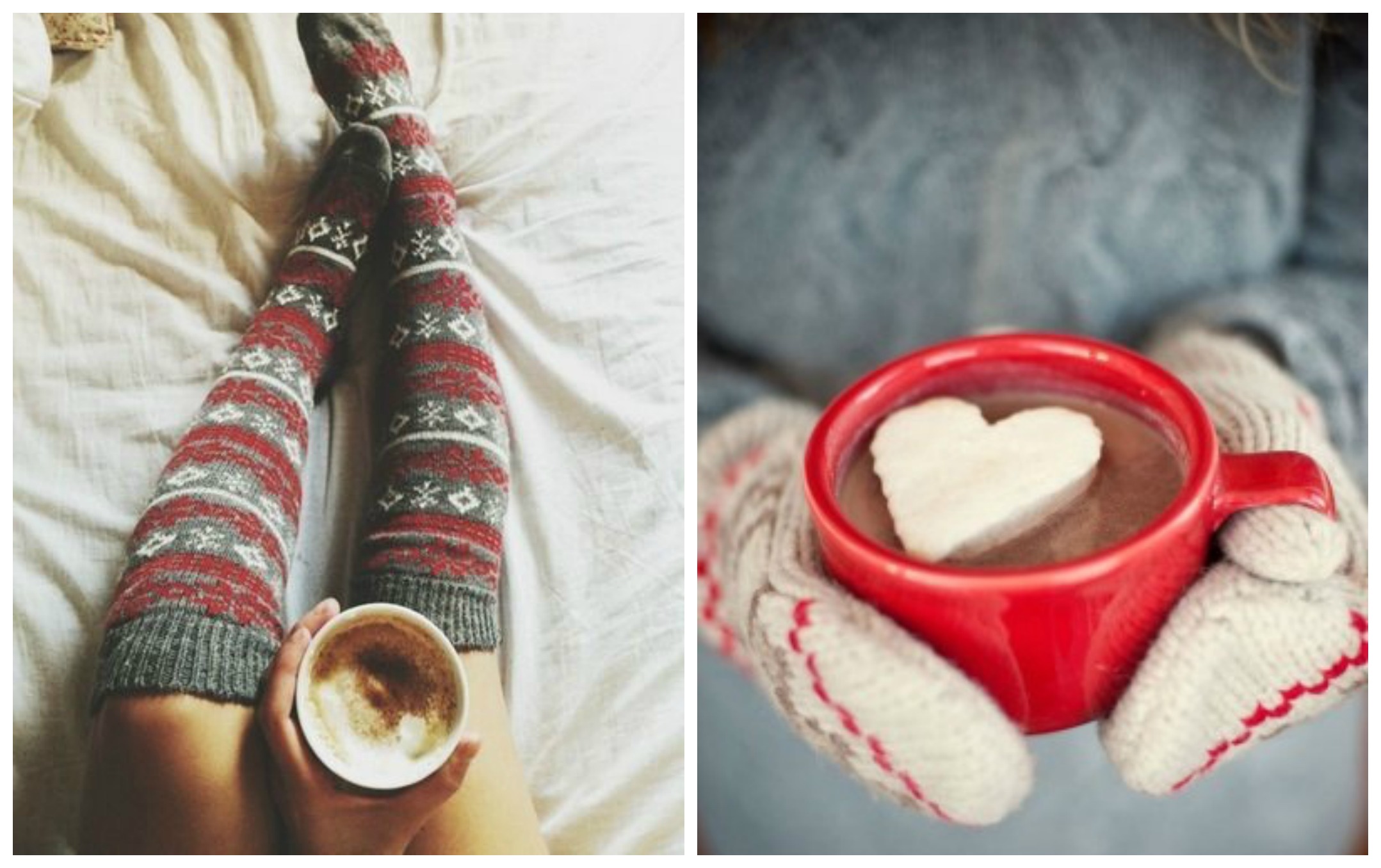 Check out where to find the best hot chocolate in Amman!
Lemur Love,
The Tip n' Tag Team