Spring has already kicked into full gear and if you're still playing catch up from the time change then you may be missing out on all the great events happening! This week you have a chance to enjoy some quality family time with one of the many Easter/Palm Sunday events. Or if Easter isn't really your bag of eggs then here are a few other Spring events packed with music and laughter!
Easter @Artisana
Until April 12 from 10:00 a.m. to 6:00 p.m.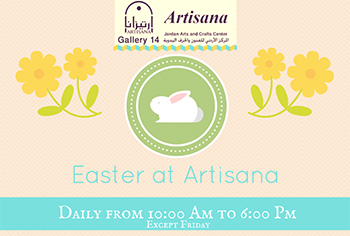 Looking for a unique Easter gift? Or just want to decorate your house? Then pass by Artisana for some Jordanian arts and crafts that are sure to brighten your day!
Kids East for Free on Palm Sunday @Casereccio
April 5 from 12:00 to 8:00 p.m.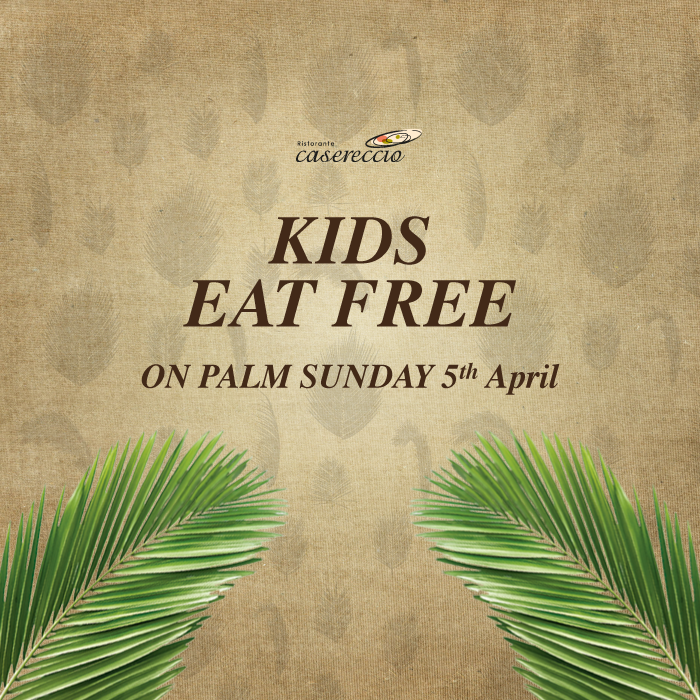 Spend your time with family and friends Italian style at Casereccio! This family friendly Italian restaurant has delicious pizzas, pastas and a kids play area… the best part is kids eat free today!
Palm Sunday "Open Sushi Buffet" @Fame
April 5 from 2:00 to 5:00 p.m.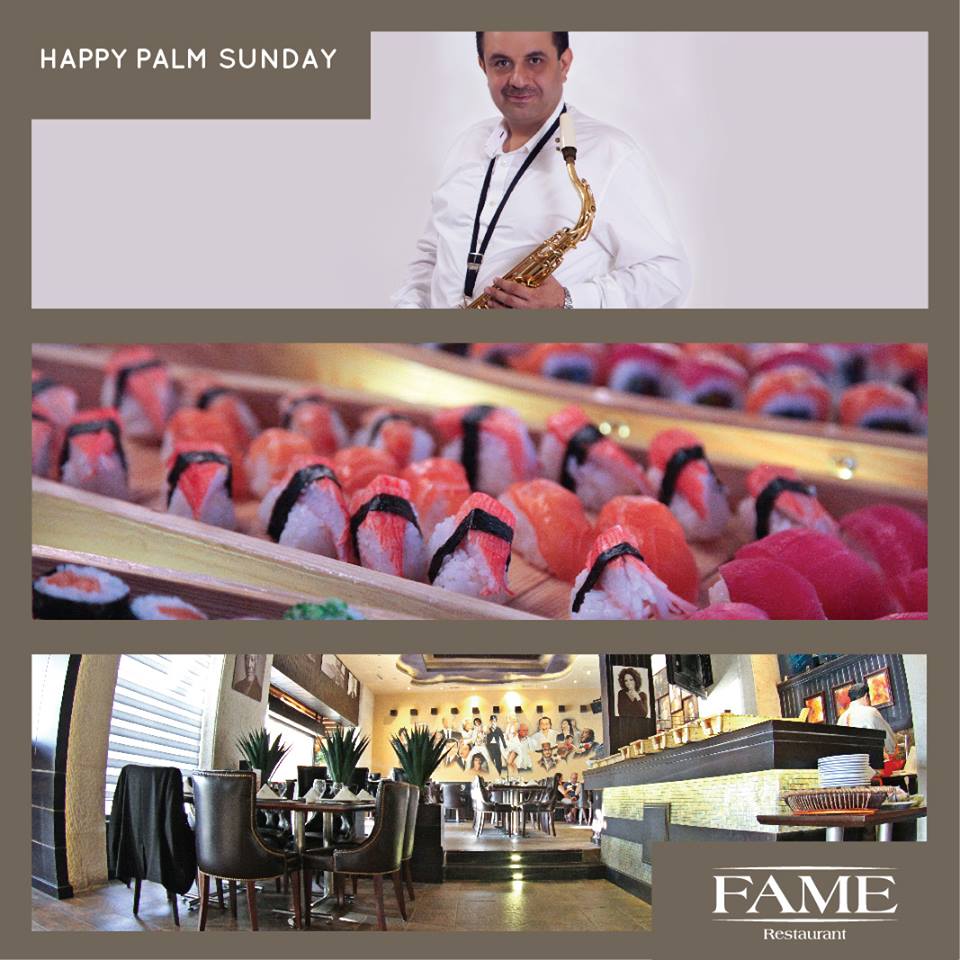 Enjoy a wonderful Palm Sunday lunch with your family or friends at Fame! Either choose from an open sushi buffet for 15++ or an amazing 25% off food and beverages!
Easter Egg Hunt @Sufra
April 10 from 10:00 a.m. to 12:30 p.m.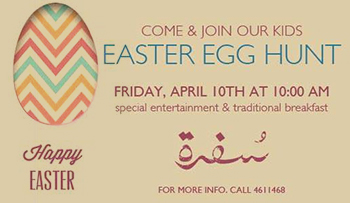 Soak up the sun as you sit in the beautifully hidden outside dinning area at Sufra! You and your family will enjoy a traditional breakfast, entertainment as well as an Easter egg hunt for the kids!
Family Friday Easter Edition @Buffalo Wings & Rings
April 10 from 2:00 to 5:00 p.m.

Hop over to Buffalo at their Abdoun, Khalda or Dead Sea location to enjoy Easter with your little ones! They will had a wide range of activities including an eggstravagant egg coloring session!
Easter Jazz Brunch @The InterContinental Hotel
April 12 from 12:30 to 4:00 p.m.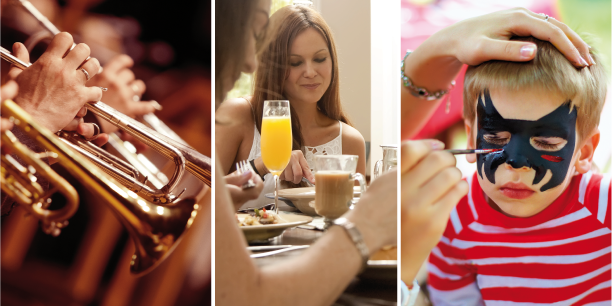 Head over for a special Easter Brunch at The Atrium where you will enjoy an international buffet, live cooking stations and jazz entertainment! Your children will enjoy activities from face painting to crafts, don't miss out on all the celebration!
Easter Buffet & Family Fun @Landmark Hotel
April 12 from 12:30 to 4:00 p.m.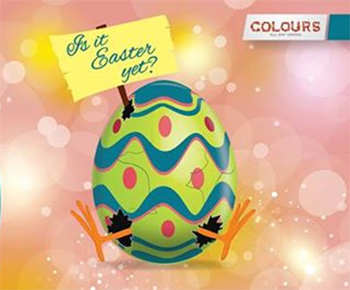 Join Landmark Hotel for an international buffet lunch at their Colours Restaurant. Let your kids take part in a wide variety of activities including an egg hunt, face painting, games and live entertainment. Best of all, groups of 10 or more receive a 15% discount and kids under 6 eat free!
Laughter Yoga @Studio 8
April 5 from 6:00 to 8:00 p.m.

Are you someone who wants to bring more laughter and joy into your life? Then look no further because Laughter Yoga is a revolutionary idea that is simple and profound. Boast your mood and join Studio 8 for their Laughter Yoga session followed by a screening of the acclaimed documentary, Laughology. Call to reserve today, entrance fee is just 5 JD!
"Garden of Eden IV" by Farouk Lambaz @Nabad Art Gallery
April 6 at 6:00 p.m.

Join the opening of an exhibition of calligraphic paintings by established Jordanian artist Farouk Lambaz, who believes that the Arabic letter provides a vast range of opportunities to express and assert the Arab identity and personality in a contemporary context. If you can't make it to the opening don't stress the exhibition continues until May 13!
Pop Music Festival @Rainbow Theater
April 9 at 6:00 p.m.

After the success in more than 20 countries, the Pop Musical Festival is coming to Jordan! Bringing you all the tours from your favorite artist, you will feel as if you are truly there watching them! Tickets are 10 or 15 JD depending on the package you choose, so make sure to call now before all the spaces are gone – To find more about the featured artist click here!
Nickodemus, Captain Planet & James Locksmith @Canvas
April 9 from 7:30 p.m. to 1:30 a.m.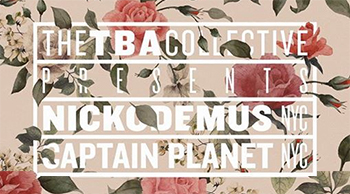 The TBA Collective is at it again! This Thursday get down to some good beats at Canvas brought to you by Malahi TBA, Freedom Music and Fatty Dabs Burger Shack! Entrance is 10 JD make sure to call in advance to reserve.
The King of the Beat 2015 @Ammon Theater
April 10 at 6:00 p.m.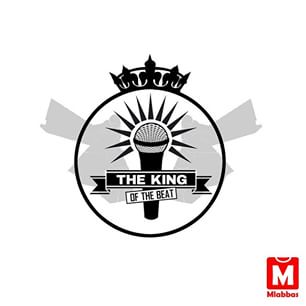 Get ready for some beatbox battles as this competition will have the top 16 beatboxers in Jordan competing for the title of King of the Beat 2015! Entrance is 5 JD – For more information click here!
 Until next week Amman!
Lemur Love,
The Tip n' Tag Team