Just when spring had sprung, talk of showers of rain had started pouring! That's no reason to pout, stay in or get back in the winter spirit. On the contrary, let's think of it as a way to say our final goodbyes to a beautiful winter; with all its shivers, days dreading to get out of bed during the cold and all those mugs of hot cocoa we've consumed. Let's put on those rain coats for what we hope will be the last time, get ready for a little rain to wash away whatever dust has been laying around and enjoy the events that Amman has to offer us.

Tense n' Tension @Murphy's
Feb 22 at 8:30 p.m.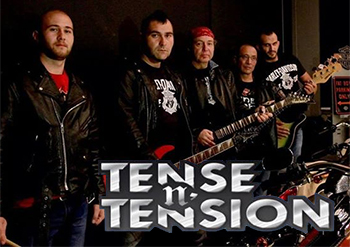 Local upcoming band Tense n' Tension will be performing live at no other than Amman's home of rock, Murphy's! A variety of old school hard and classic rock songs by The Scorpions, Bon Jovi, Queen, Metallica and Guns n' Roses to name a few will be performed throughout the night. That's one rockin' set of covers performed back to back, topped off with a Circassian number at the end of the show! Join Tense n' Tension on Monday evening for a night of good old fashioned Rock n' Roll.
Autostrad Live @Teatro
Feb 26 at 7:00 p.m.

Autostrad will be performing live this upcoming Friday at a unique, vintage spot in Amman which you have probably driven past a thousand times. Teatro, located at Al Burj Building, will be hosting this special opportunity to get up close and personal with Autostrad as they perform some of their greats. Doors open at 6:30 p.m. and the show starts an hour later, audiences of all ages are welcome.
Ticket Price: 10 JD
Faris Al Abdallah @The Lodge
Feb 26 @10:00 p.m.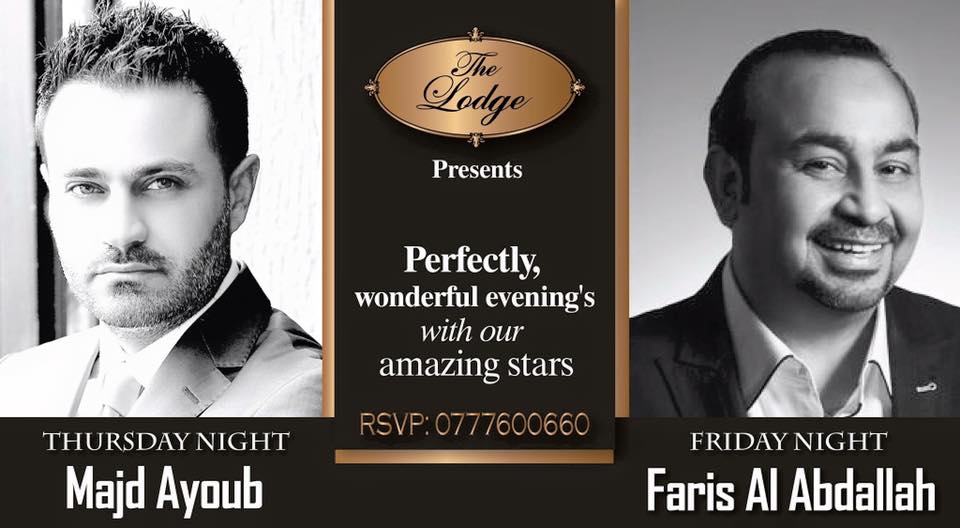 Arabic nights have never been this fun! Faris Al Abdallah has been setting the roof on fire every Friday night at the Lodge. You bet the crowd will be dancing the night away with Arabic music classics and some of his signature songs that span all the way back to the late 90's. Make sure you book your table a few days in advance, there are no walk-ins without reservations, so make sure you plan your Friday night ahead. Majd Ayyoub performs every Thursday night, catch his show starting 9:30 p.m.

Other Homelands @Orfali Gallery
Till Feb 29 at 10:00 a.m.
Resmi Al Kafaji is an artist of Iraqi origins, living in Florence, Italy since 1977.  Born in Diwaniya, Iraq, where he earned a degree in Art from the Institute of Fine Arts of Baghdad, he later moved to Florence and earned a degree in Art from the Accademia di Belle Arti. He is described to be passionate and inspiring by other artists and art students that explain how his work truly reflects his soul as an artist.  His exhibition "Other Homelands" has been showing since Feb 15th and will be running all the way till the 29th.
Rhythms of a Body Exhibition @Nabad Art Gallery
Till March 15 at 10:00 a.m.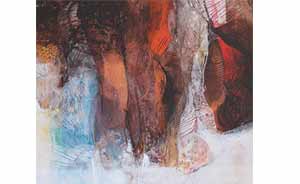 Palestinian – Jordanian artist, Mohammed Jalous has dedicated his art exhibition to the human body; it's functions, movement, rhythms and beauty. Mohammed Jalous has dedicated his art exhibition to the human body; it's functions, movement, rhythms and beauty. Jalous' artwork describes the connection between himself and his body, the exhibition named "Rhythms of a Body" has been showing since Feb 15th and will be running all the way until March 15th.
Energy Transformation Exhibition @Instituto Cervantes
Feb 23 at 6:00 p.m.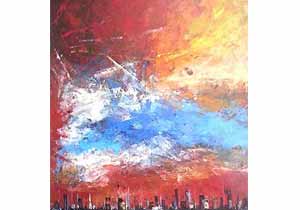 The Embassy of Mexico, Instituto Cervantes and the Embassy of Spain cordially invite you to the opening of the painting exhibition "Power and Transformation" by Mexican artist and architect Pedro Trueba. He started touring his solo exhibition "Power and Transformation" around Europe in 2014, that expresses parting with realism, venturing into expressionism and reaching abstraction.
I Am Cuba, Soviet Fim Screening @Abdul Hameed Shoman Foundation 
Feb 23 at 6:30 p.m.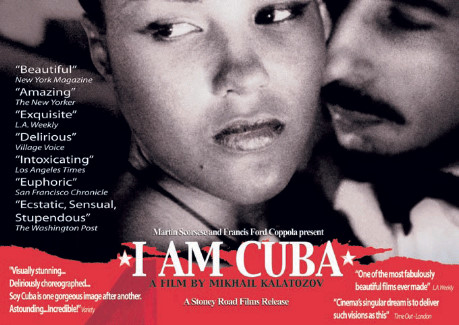 I Am Cuba, showing this Tuesday, portrays the lives of Cubans in the pre-revolutionary era. The Cuban-Soviet film directed by Mikhail Kalatozov, is in Spanish and screened with Arabic subtitles for the audience's convenience. The event is public, anyone is welcome to join.

Create Your Favorite Character @Hamley's
Feb 23 & 28 at 4:30 p.m.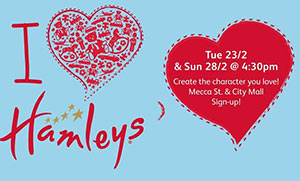 It's all about Hamley's loving this February! Bring your kids and join in on this exciting event, where kids get to live in the shoes of their favorite cartoon characters! Dressing up, acting out using props and taking pictures with backgrounds while pretending to be whoever they want to be, only at Hamley's. Playing pretend, has never been so much fun!
Piece of The Milky Way @Children's Museum
Feb 26 at 4:30 p.m.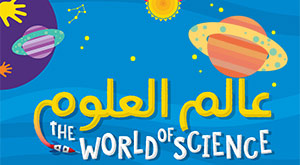 Bring your kids to explore space, with all its beauty and wonders through the fun of galaxy playdough. Children get to create a small piece of our galaxy, the Milky Way, through glittery dust, shining stars and rocky planets at The Children's Museum in this fun-filled educational activity exploring space!
Till next week, Tipsters!
Lemur Love,
The Tip n' Tag Team