Not dropping out of Jordan this Eid? Well then drop in to all the entertainment, excitement and enjoyment this all out edition of the Daydreamer has events in store for you this Eid! We even have a few top picks for those of you that don't celebrate Eid… but take it from us, even if you don't, you won't be able to help yourself from joining in on the festivities!

Eid Al Adha Brunch @32º North Restaurant
September 24 from 12:30 to 4:00 p.m.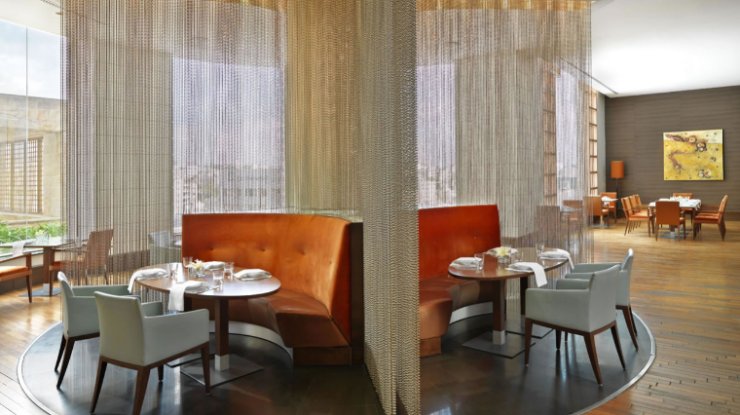 Start Eid with some scrumptious Eggs Benedict topped with salmon and enjoy a stress free morning with a family style buffet at 32º North Restaurant! There will be a selection of seafood, a wide array of meats, live cooking stations and desserts. Great for the whole family with face painting and ballon shaping for the kids! Call to reserve your spot now, 32 JD ++ per person.
Eid Al Adha BBQ Lunch @Cafe Italia
September 24 from 1:00 to 4:00 p.m.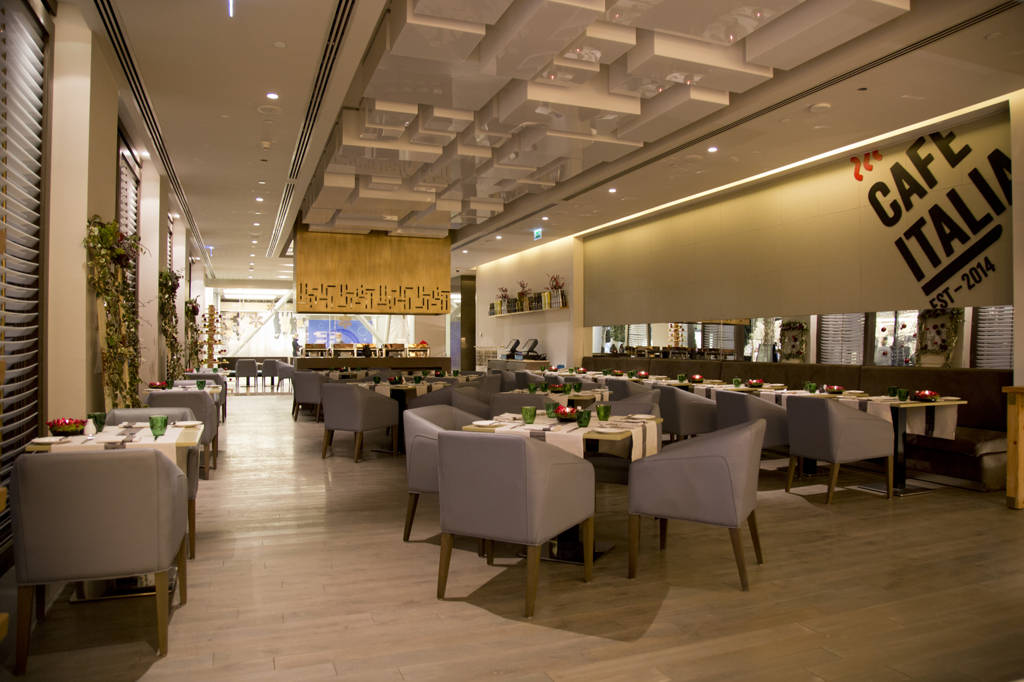 Join Cafe Italia for a tasty BBQ Eid lunch with expertly seasoned meat, chicken and seafood grilled to perfection. For all you Italian foodies, indulge in a live cooking pasta station along with an array of scrumptious antipasti and other mouthwatering specialties! As for the Dolce, their pastry chef has created an extravagant dessert buffet specially for this occasion. All this and more, 30 JD for adults, 50% off for children ages 6-12 and free for children under 5.
Celebrate Eid Al Adha in Style @Al Halaby Restaurant 
September 24 from 7:00 p.m. to 12:00 a.m.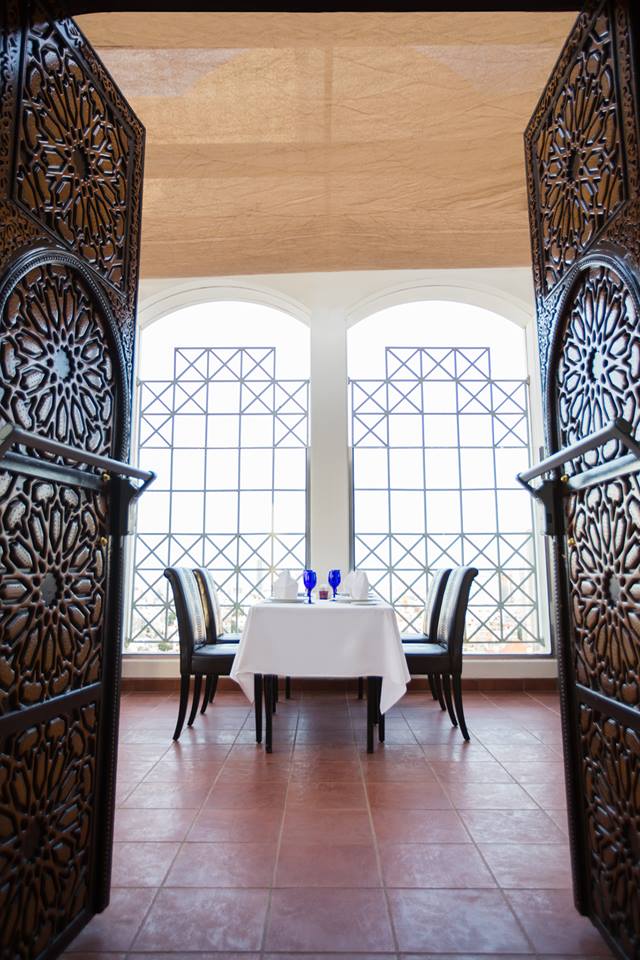 Celebrate Eid with a traditional Middle Eastern set menu and enjoy the panoramic views of Amman! You will start with a traditional menu of hot and cold mezza, grilled meats and end with dessert! Although, if you call ahead and are a big group they are willing to do a special menu for you! Call now and be prepared to sit back & relax for only 22 JD ++  

"Domino" Clown Eid Show @Children's Museum
September 25 – 27 at 1:00 p.m. & at 5:00 p.m.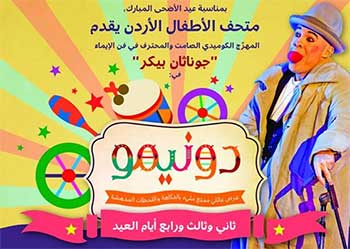 Get ready to laugh without this guy ever making a noise! Catch the family show from the internationally known silent clown, Jonathan Baker, in Domino! In addition to a special Eid program, your kids can enjoy outdoor fun and games and activities inside the exhibit hall! Even with two shows a day tickets are going fast, so get yours today through the Museum or Karasi.com – 5 JD per person with a 10% discount for museum members!
The Illusion Show @Taj Mall
September 23 – 26 from 5:00 to 8:00 p.m.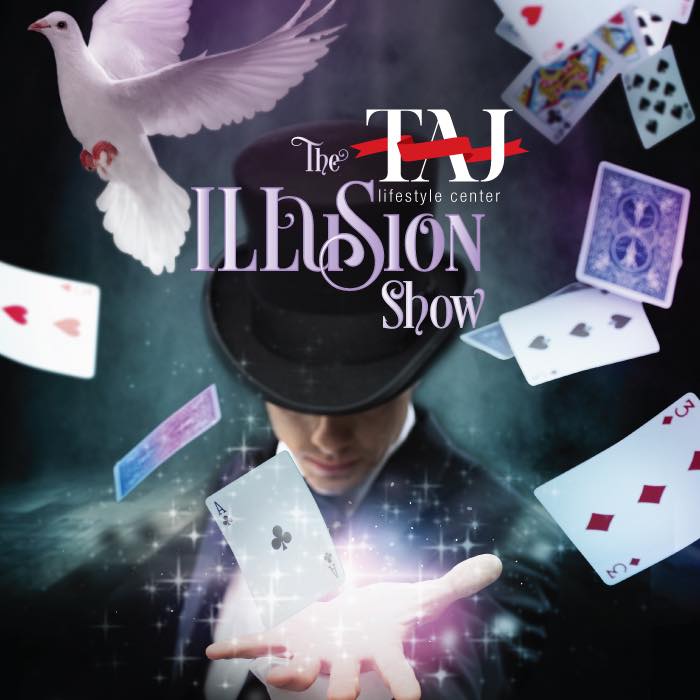 Head over to Taj Lifestyle to catch the charming Lebanese illusionist, Rami Naaos! Great for the kids and always a great excuse to get shopping done and catch all the great deals going on! The show is happening for 4 days only on the terraces, don't miss it!

Jeff Gutt with El Morabba3 & Hana Malhas @Jerash
September 24 at 8:00 p.m.

The Princess Alia Foundation presents Jeff Gutt of X Factor and his new band Rival City Heights to Amman! Also featuring special guests Hana Malhas & El Morabba3, it's sure to be a rocking show! Tickets are only 10 JD and are available at Jo Bedu, Turtle Green and Karasi.com – Sponsored by Mood 92, 102.5 Beat FM, Digital Harmony Studios and Watar FM!
Eid Concert with George @Le Royal Hotel
September 25 from 10:00 p.m. to 3:00 a.m.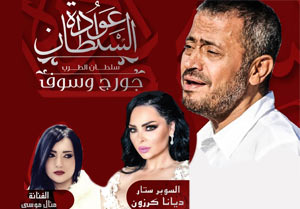 After an absence of more than four years Sultan Al Tarab – George Wassouf, along with Diana Karazon & Manal Mousa, will be at Le Royal Hotel for a special Eid concert! Tickets include dinner and range from 200 – 350 JD, depending on where you wish to sit. Call and grab your seats before it's too late!

Celebrate Eid @Feynan Ecolodge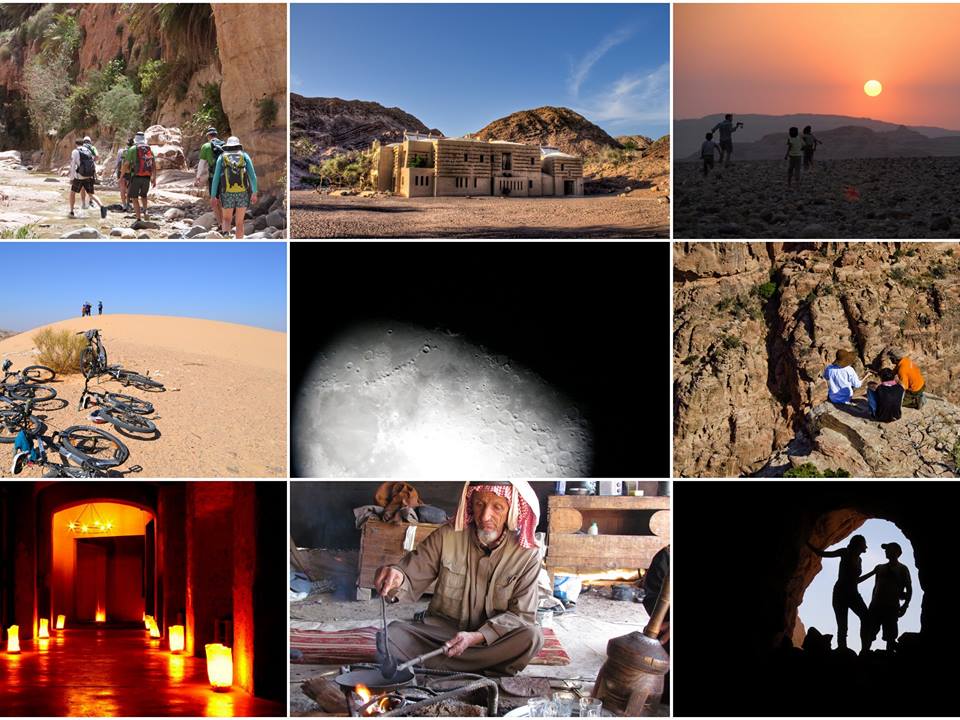 Want to escape the hecticness (yes, it's a word) of Amman during Eid? Head to a lodge rated one of the top 25 lodges in the world, Feynan Ecolodge! You can do hiking, mountain biking, stargazing and take part in a local community experience…all in one place. Book online and discover their great deals. Book 2 nights get 50% off the 3rd or book 3 nights and stay the 4th night free! Also take advantage of their great discount of 30 JD off per room on their website for Jordanians while Residents get 15 JD discount per room! Get booking now and discover a whole other side of Jordan!
Jump Jordan @Skydive Jordan
September 20 – October 22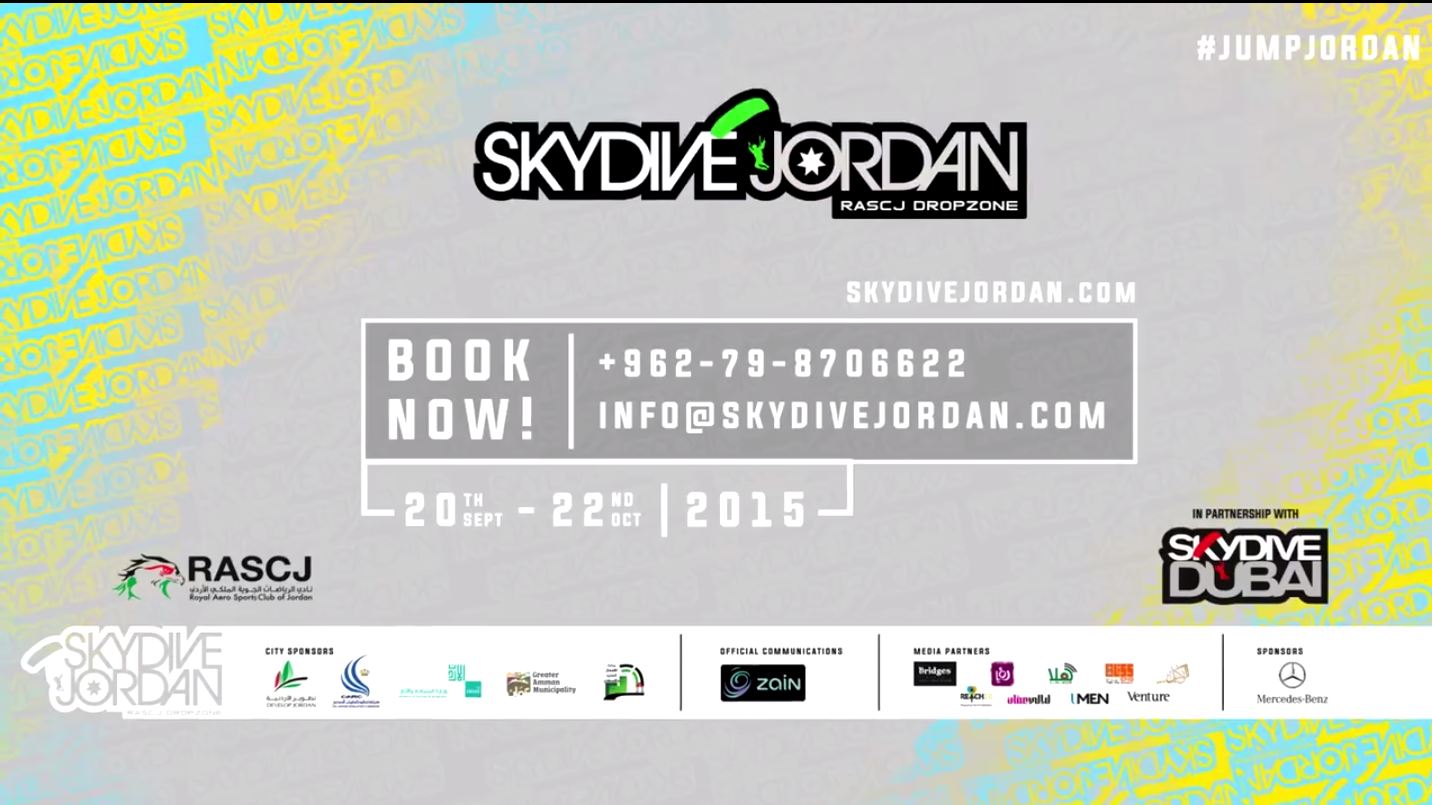 Mix it up this Eid by jumping out of a plane! That's right skydiving season is back and with the long weekend why not plan a jump? Each jump is 230 JD, check out their website to book now or find out more information!
Free Entrance to Jordanian Archaeological Sites 
September 23 – 27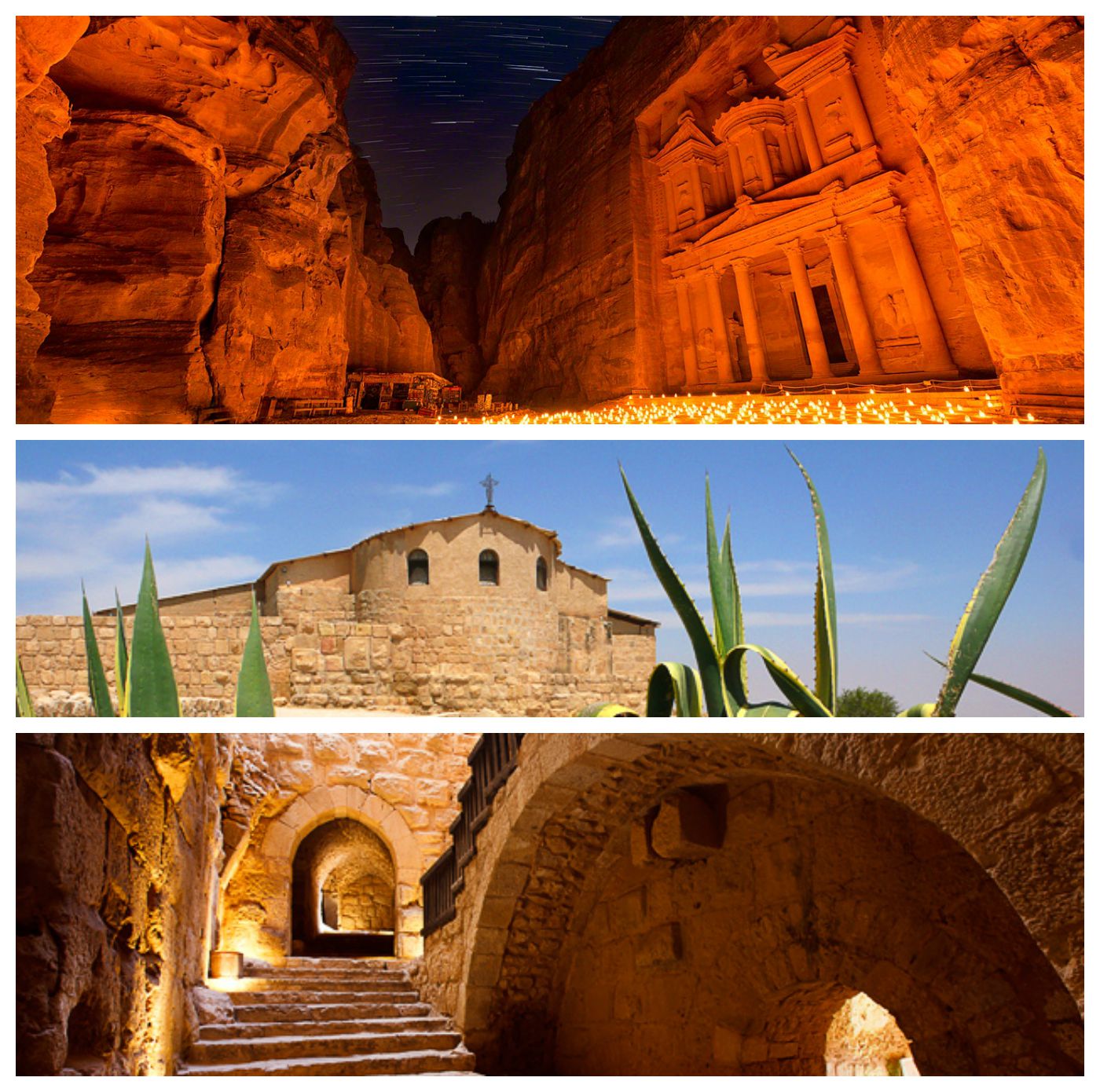 Jordanian residents with a valid residency permit will not have to pay any entrance fees to archaeological sites in Jordan during this Eid! Sure we know they are already very reasonably priced, but this is a great opportunity for you to visit some of the breathtaking sites in Jordan. Check out our top 3 picks: Petra (yes, it's located in Jordan), Ajloun Castle and Mount Nebo.

Toyota Comedy Presents Pablo Francisco @Al Hussein Youth City
September 25 at 8:00 p.m.

Toyota Comedy presents Pablo Francisco for the first time in Jordan! Pablo is wildly hilarious but this is not the kind of show you take your grandmother to! If you don't know how funny he is then click here and see for yourself! Tickets are selling now on Sajilni.com ranging from 15 – 45 JD. Sponsored by Play 99.6, Kharabeesh and Bands Across Borders.
Wine Night @Salute
Every Tuesday from 6:00 p.m. to 1:00 a.m.

Enjoy your Tuesday night to the fullest, it's not like you have work the next day! Join Salute for a 50% discount on wine!
DJ Workshop @FADA 317 Space & Flip The Script @The Flip
September 24 at 5:00 p.m. & September 25 at 10:00 p.m.

Make it a week with DJ Andy De La Kato! Dawsheh Events has got events going back to back with the first ever free DJ Workshop happening in Amman! Come find out what it takes to be a DJ and pick up some invaluable skills. Then catch DJ Andy De La Kato in action at The Flip, spinning sick beats of Hip Hop, Reggae and all the great hits! Tickets are 10 JD and couple or mixed groups only.

Until Next Week Amman, Happy Eid Al Adha!
Lemur Love,
The Tip n' Tag Team