It's the last weekend before Ramadan, and it's a given that this Daydreamer would be decked with nightlife events before the city's scenes hibernate for the holy month. The cherry on top? In celebration of Labor Day, this weekend is going to be a bit longer than most! Make the best out of the time given to you by the universe and check out our picks for this week's events.

---

---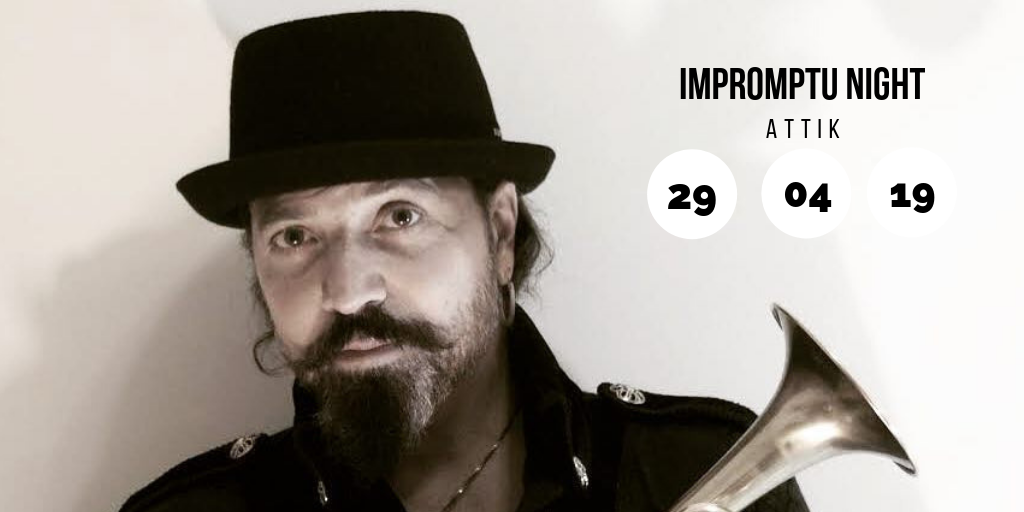 Impromptu Monday @ Attik
April 29 @ 8:00 p.m.
The Amman club with the weirdest schedules is back with an improvised jazz session featuring Martin Loyato. Loyato will be joined by Fuzz of CLSTR fame, and they will be bringing you impromptu jazz tunes fused with oriental sounds. Though the week may have just started, this could be the fix you need to help you survive until the weekend!
Price: 10 JD
---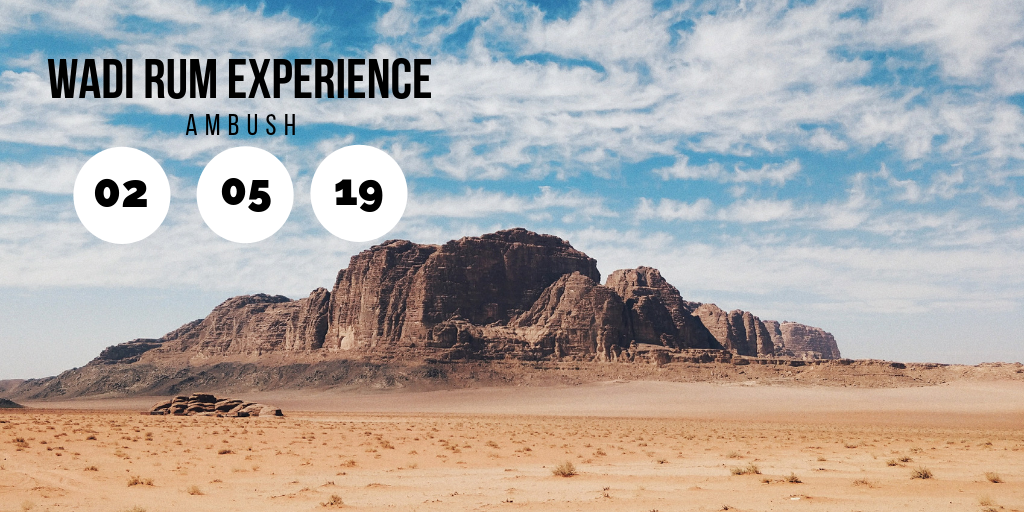 Wadi Rum Experience @ Ambush
May 2 @ 12:30 p.m.
Take advantage of the long weekend and celebrate Labor Day the right way: a rave in the deep Jordanian south throughout the weekend. Ambush are taking the denizens of Amman to Wadi Rum this Thursday for an entire day of curated music. If you're still up for it, you can join them the next day for another round of partying in Aqaba. It's suggested you BYOB as booze is limited!
Price: 100 JD | Wadi Rum and Aqaba events. Accommodation in Aqaba not included.
80 JD | Wadi Rum party only.
---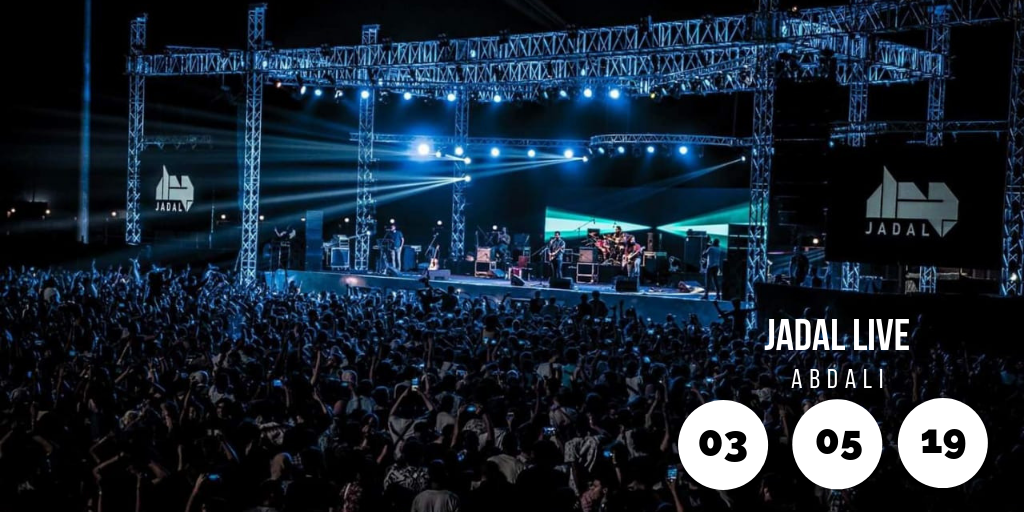 Jadal @ Abdali
May 3 @ 6:00 p.m.
Jadal have been making music for people who are terrified of commitment since 2003, and if that appeals to you, you should catch them live at Abdali this Friday. Jadal are one of Jordan's biggest bands, and they know how to get the crowd going. Find a friend to carry you on their shoulder and sing along to their epic songs this weekend.
Price: 12 JD | Regular tickets.
25 JD | Fan pit tickets.
---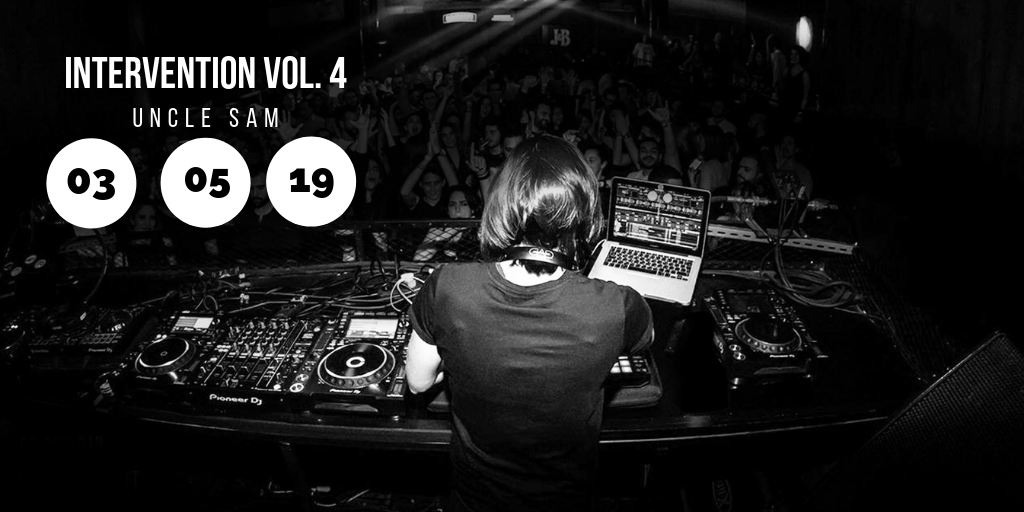 Intervention @ Uncle Sam
May 3 @ 8:00 p.m.
Ayn and AnDONUT have returned, and they're holding another Intervention for the people of Amman this Friday. You can expect techno and electronic music to take over Uncle Sam this weekend. Be sure to catch them, as they'll likely be laying low throughout Ramadan.
Price: 10 JD | Free Petra beer if you arrive before 10:00 p.m.
---

---
Quit Your Job and Follow Your Dreams @ Shams Community
April 29 @ 6:30 p.m.
 Do you ever feel like you're stuck in a rut? What are you doing as an accountant if your dream is to be the best dabkeh dancer in town? Talk about your dreams and aspirations and why you're staying at your current job with Shams Community this Monday.
Note: attending won't automatically get you fired.
Price: 6 JD
---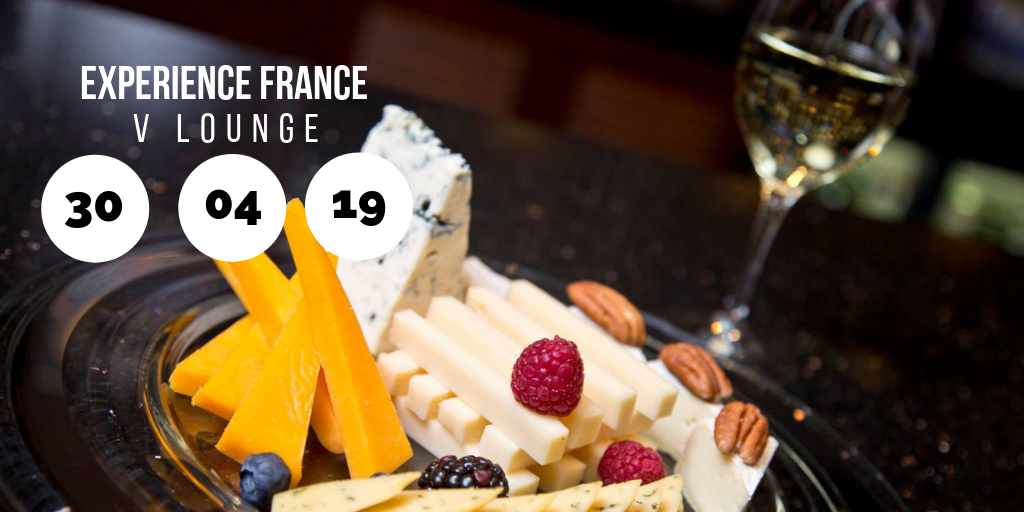 Experience France @ V Lounge
April 30 @ 8:00 p.m.
This Tuesday, V Lounge is poised to bring you the ultimate French experience to Amman's doorstep. Expect mouthwatering servings of the choicest cuts paired with fine French wine. V Lounge's resident international band will be taking over the music, promising a soulful atmosphere that will surely help you appreciate this fork and cork experience even more.
Price: 35 JD
---

---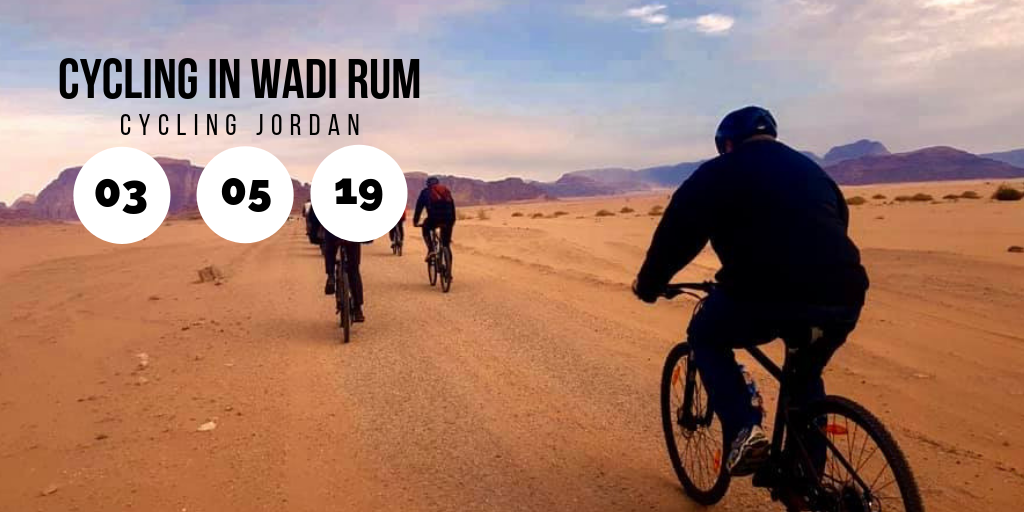 Cycling in Wadi Rum @ Cycling Jordan
May 3 @ 9:00 a.m.
If partying in Wadi Rum doesn't appeal to you, perhaps cycling would. Join Cycling Jordan as they traverse the vast expanses of Wadi Rum on bicycles in a two-day trip this weekend. Once you get to your destination, you'll be taking a short hike in the desert where you can take in the views and relax. Both meals and wheels will be provided by Cycling Jordan.
Price: 65 JD
---

---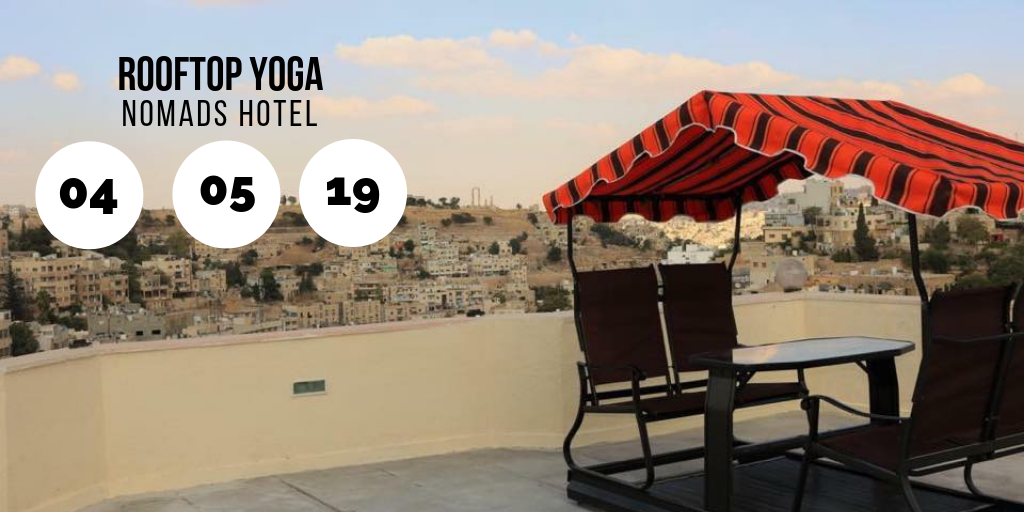 Rooftop Yoga Day @ Nomads Hotel
May 4 @ 3:00 p.m.
End your week the right way with a four-hour yoga class in the heart of Amman this Saturday. Promising a great view of the Amman Citadel, catch the sunset while treating your soul and mind with sound healing and yoga at Nomads Hotel.
Price: 10 JD | Two classes with one free class.
5 JD | One class.
---

---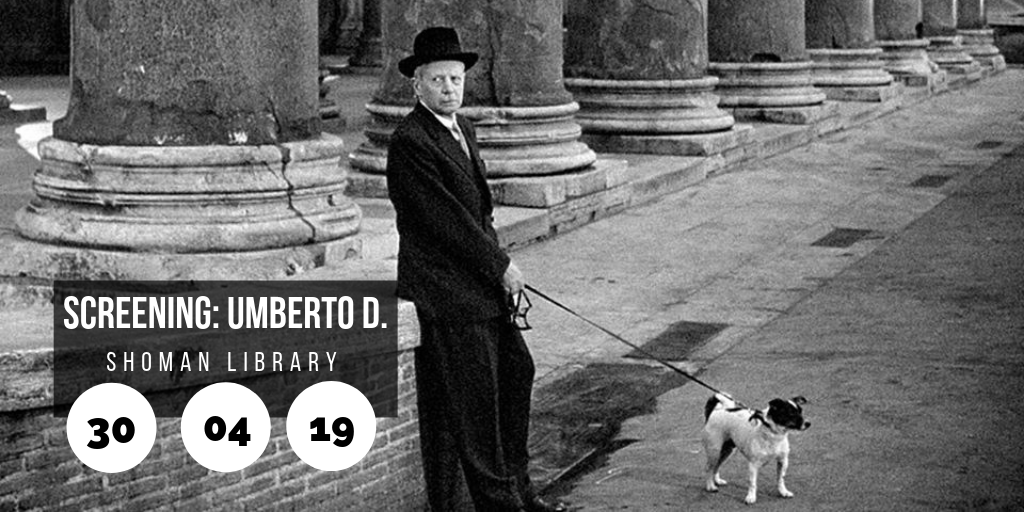 Film screening: Umberto D. @ Shoman Library
April 30 @ 6:30 p.m.
This one is for the cultured Tipsters: if you enjoy foreign cinema, you shouldn't miss this screening of Umberto D. at the Shoman Library this Tuesday. Grab your coffee from Rumi, and enjoy this Italian classic followed by a discussion after the credits roll.
Price: Free
---

---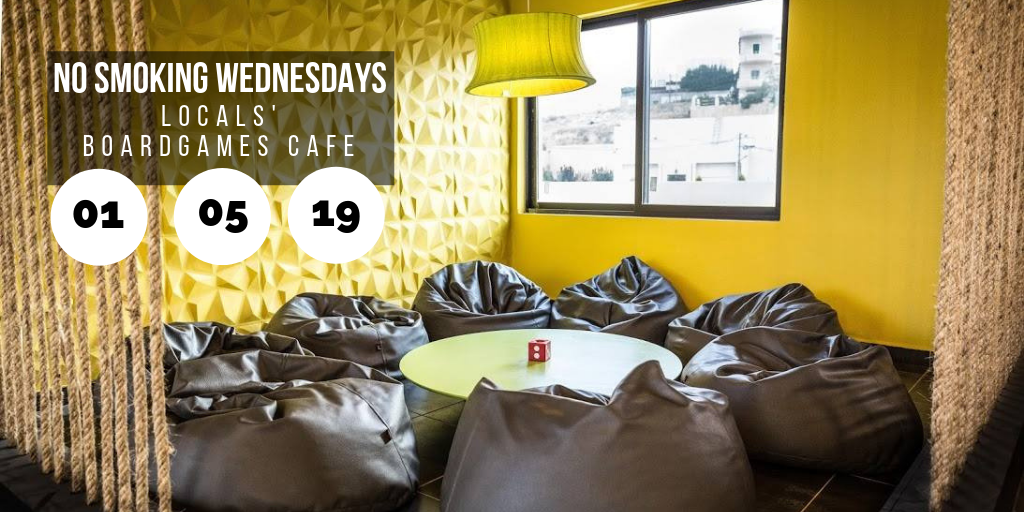 Locals' No Smoking Wednesdays @ Locals' Boardgames Cafe
May 1 @ 2:00 p.m.
Locals' is back again with its No Smoking Wednesdays, offering the people of Amman sanctuary from cigarette smoke. If you're trying to escape Amman's many smokers, or if you're trying to cut back on the habit yourself, grab a bunch of friends for a round of your favorite board game. Be sure to check out this blog for more places sheltered from cigarette smoke.
Price: Free
---
As always Tipsters, stay curious!
Lemur Love, 
The Tip n' Tag Team
WANT TO PROMOTE YOUR NEXT EVENT? SEND YOUR REQUESTS TO THE TIP N' TAG TEAM AT ADS@TIPNTAG.COM