April is nearing its end and the weather is as moody as ever. Fret not Tipsters! We at Tip n' Tag might be mere mortals who have no control over the elements of the weather, but we have in our possession the Daydreamer! This week, we've got everything from concerts to wholesome meals for you to devour. Pack an emergency umbrella and stay dry, Tipsters!

---

---
Musical Fundraiser @ Landmark Hotel
April 24 @ 8:00 p.m.
Enjoy music for a good cause this Wednesday at the Landmark Hotel with their live fundraising concert. Featuring talents such as the Swiss Fanfareduloup Orchestra, Ibrahim Kevo, and Yarub Smarait. The three of them will be performing right on the heels of their Amman Jazz Festival concert last week. We're expecting to hear traditional Arabic music fused with international jazz. All proceeds will go to the United Nations World Food Programme Operations in Jordan to help those in need.
Price: 25 JD
---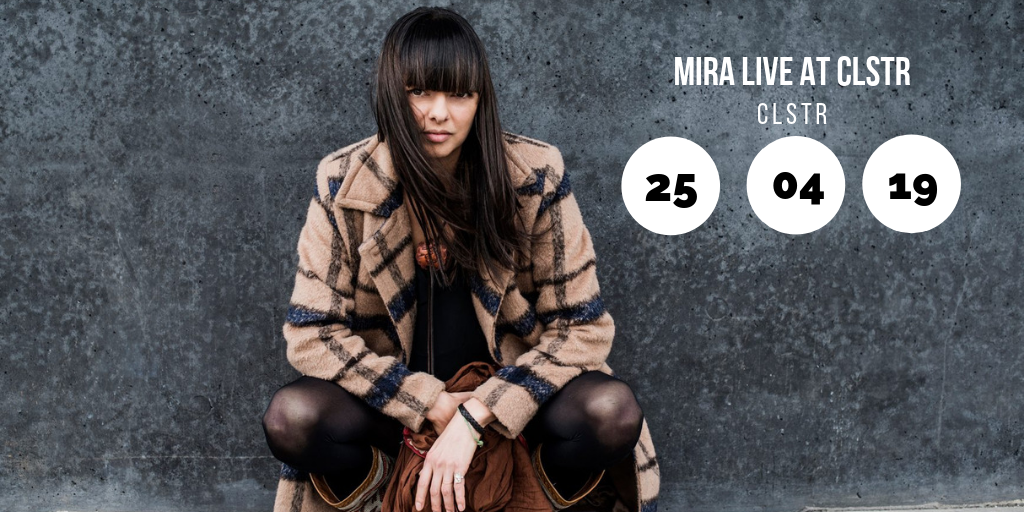 Mira @ CLSTR
April 25 @ 9:30 p.m.
We're a week away from CLSTR's season finale. Which means that you have one last chance to enjoy CLSTR's normal shenanigans and party tricks before their grand closing. This week, Mira of KaterBlau fame, will be performing live. We're thrilled to see if she has any cat-themed tricks up her sleeve. Entrance will be free before 10:30, so be sure to head there early.
Price: Free | Before 10:30
15 JD | After 10:30
---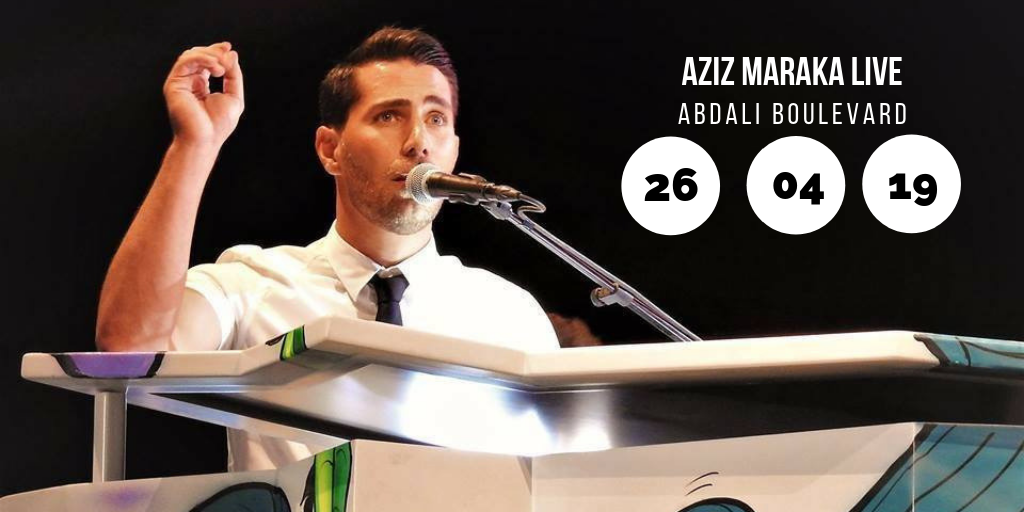 Aziz Live in Amman @ The Boulevard
April 26 @ 2:00 p.m.
Local heartthrob Aziz Maraka is stealing the stage this Friday at Abdali. Join Aziz and sing along to your favorite songs in three hours of uninterrupted top notch pop. This Jordanian sensation is poised to rock Amman's weekend, and his talents should not to be missed. Head over to Abdali and unleash your inner-fangirl (or boy)!
Price: Class A | 25 JD
Class B | 20 JD
Class C | 15 JD
---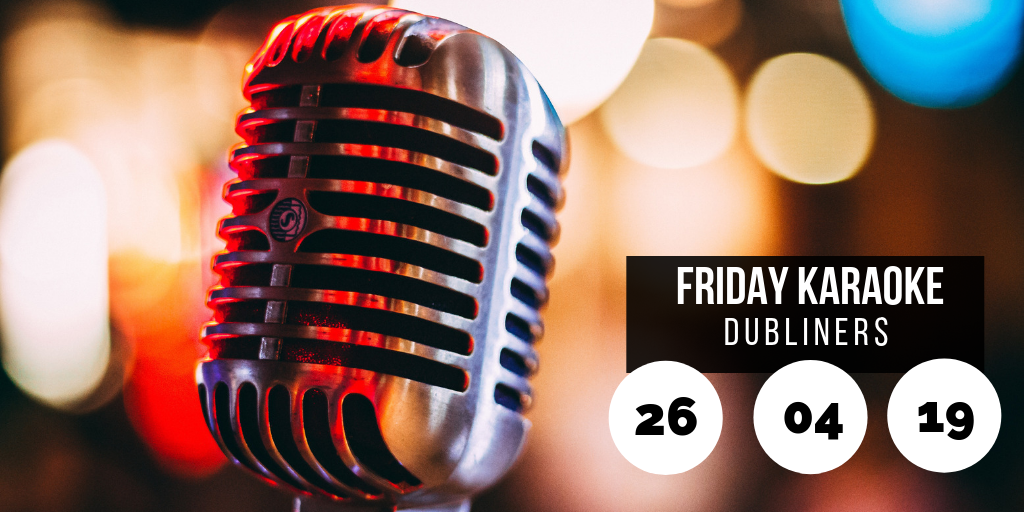 Friday Karaoke @ Dubliners
April 26 @ 9:00 p.m.
Book a table at Dubliners this Friday and prepare to sing your heart out at their karaoke night. Whether you're going there to impress people with your high notes, or to bond with your gang, you're guaranteed a fun night.
Price: 5 JD
---

---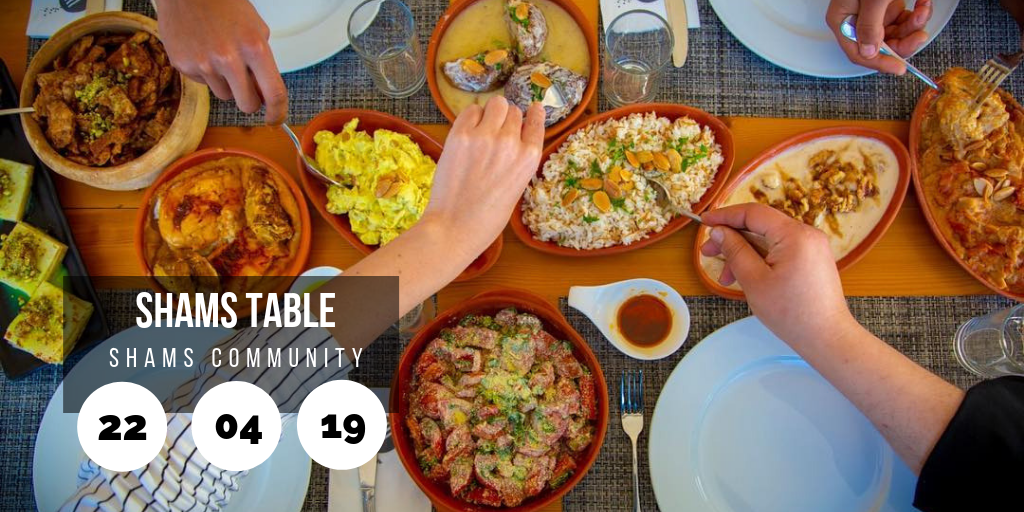 Shams Table @ Shams Community
April 22 @ 6:30 p.m.
The bleak reality of war affects some of us more than others, especially in our region. Enjoy a meal with dozens of people from different backgrounds at Shams Community this Monday, and discuss this week's topic: war and peace. Share knowledge, ideas, and thoughts with the good people of Shams, and listen to what other members have to say!
Price: 6 JD | Tea and meal included
---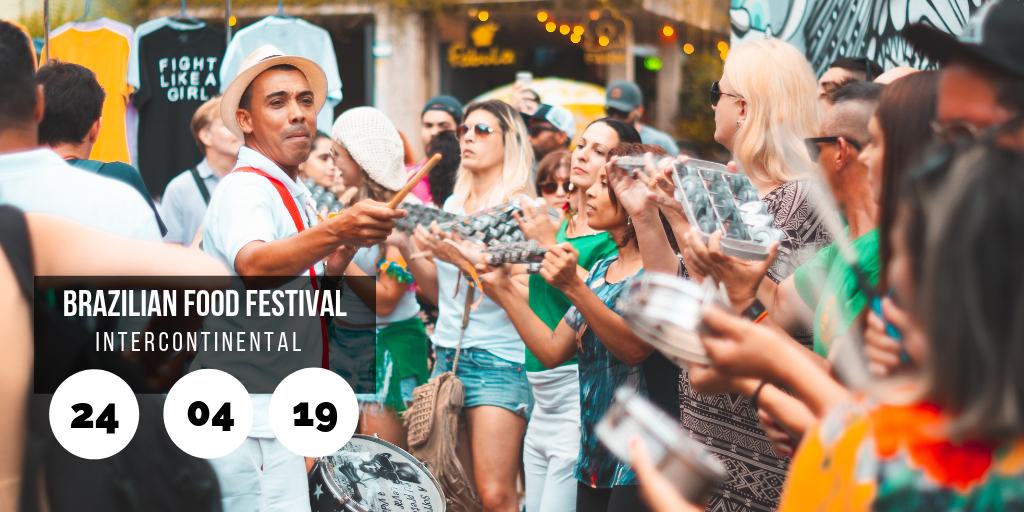 Brazilian Food Festival @ Intercontinental Amman
April 24 @ 7:00 p.m.
Brazil is in town for the next four days at the Intercontinental to celebrate the Brazilian Food Festival. Feast your eyes on the live cooking stations and colorful performances by Carnival dancers flown all the way from Rio. Brazillian Cachaça, a local authentic drink, will be provided to patrons. Open buffet? Brazilian cuisine? Sign us up!
Price: 35 JD | Includes authentic Cachaça and open buffet
---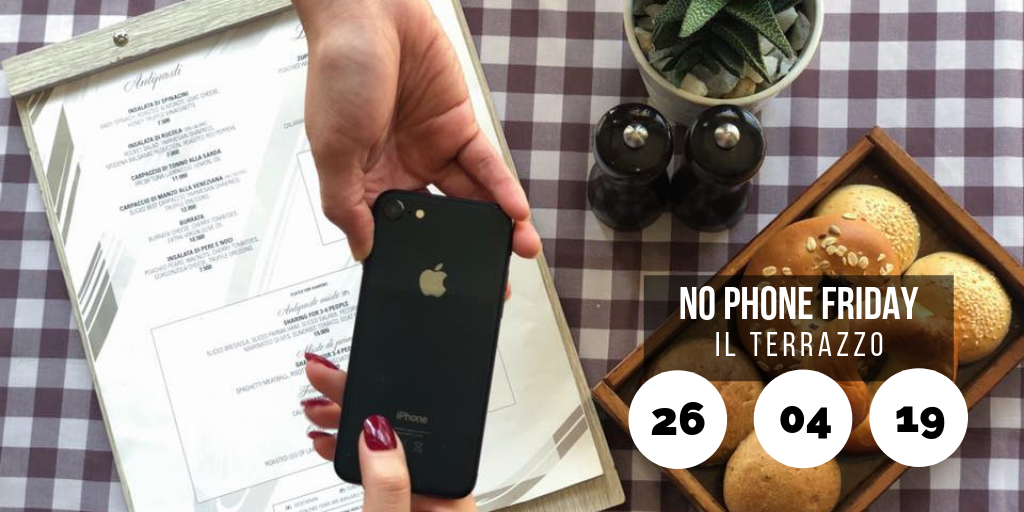 No Phone Fridays! @ Il Terrazzo
April 26 @ 1:00 p.m.
 Looking for an incentive to not use your phone at the dinner table? How about a hefty discount and great Italian food? This Friday, Il Terrazzo are promising its patrons a 25% discount if they manage to last an entire meal without using their phones. All you have to do is to give your hostess the phone, and enjoy a meal at Il Terrazzo this Friday.
Price: a la carte | 25% discount if you hand your phone to your waiter
---

---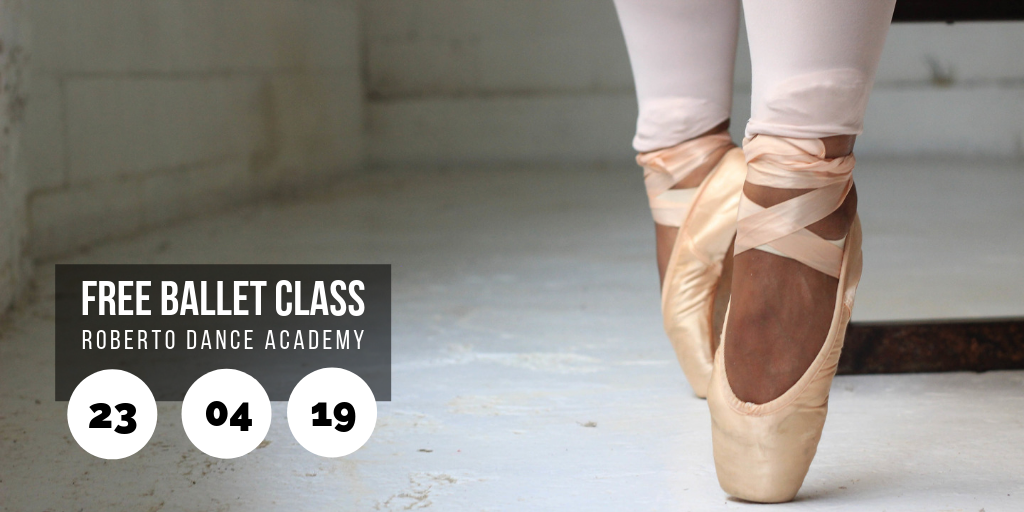 Free Ballet Class @ Roberto Dance Academy
April 23 @ 6:00 p.m.
Unleash your inner-Nutcracker this Tuesday at Roberto Dance Academy, where they'll be having a free ballet class for beginners. You'll be taught the very basics of ballet technique, including proper body alignment, and musicality. Who knows, this might be your next hobby!
Price: Free
---

---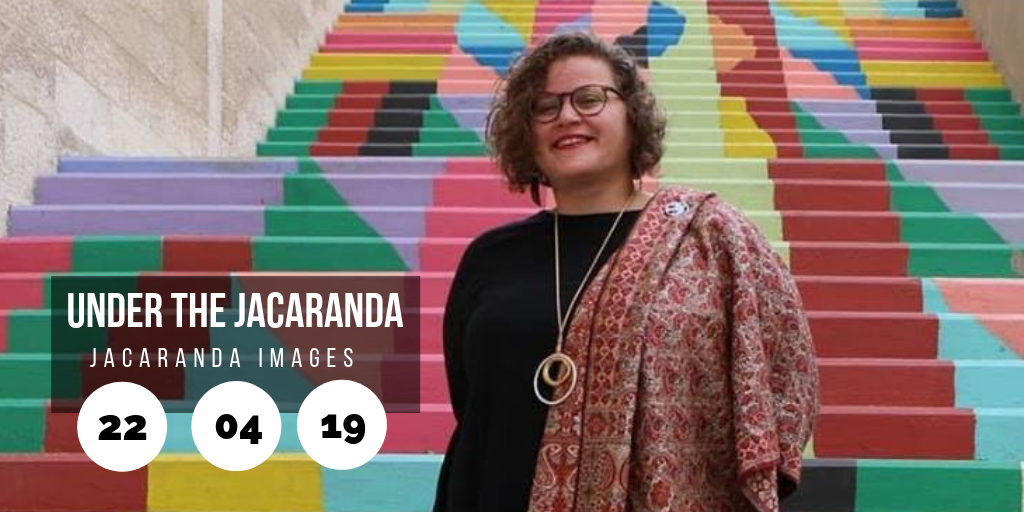 Under the Jacaranda @ Jacaranda Images
April 22 @ 6:00 p.m.
Join Al Shalabieh for another round of storytelling inspired by the artwork of Jacaranda's gallery. Al Shalabieh has been weaving and sharing stories inspired by oral tradition and contemporary culture to people of all walks of life and ages. Be sure not to miss her charming and unapologetic storytelling this Monday.
Price: Free
---

---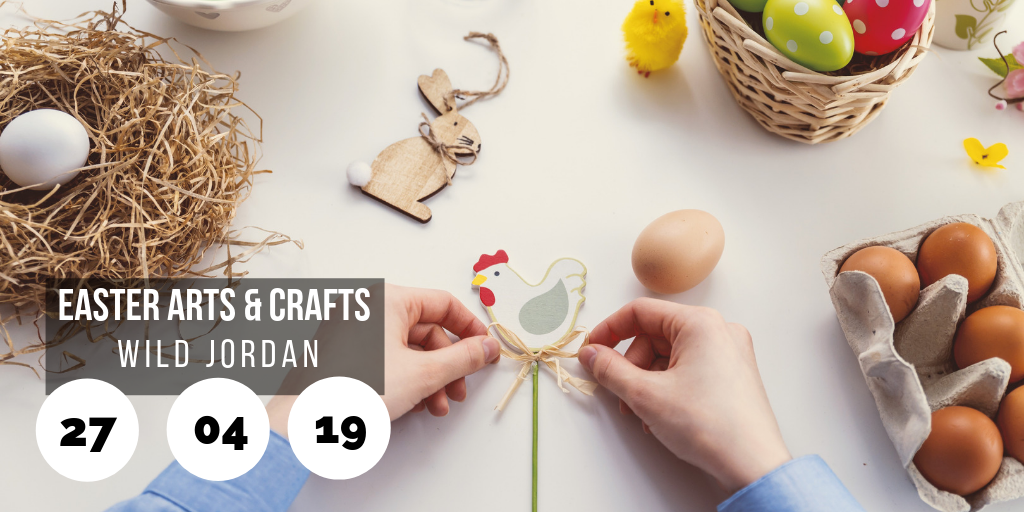 Easter Arts & Crafts @ Wild Jordan
April 27 @ 11:00 a.m.
Celebrate Easter with your little ones in a session of arts and crafts hosted by The Orenda Tribe at Wild Jordan this Saturday. While you chill at Wild Jordan, your kids will be painting eggs and participating in an egg hunt around the center!
Price: 7 JD per child
---
As always Tipsters, stay curious!
Lemur Love, 
The Tip n' Tag Team
WANT TO PROMOTE YOUR NEXT EVENT? SEND YOUR REQUESTS TO THE TIP N' TAG TEAM AT ADS@TIPNTAG.COM