If you thought you were going to read about camel burgers and crazy eyed fish, then we got you! Instead we dedicate this blog to the vegetarians, vegans and gluten free community in Amman. We know how tough it is going out or even finding select items but we are here to help! Come on this food journey with us and discover a whole new way of looking at Amman's foodie scene!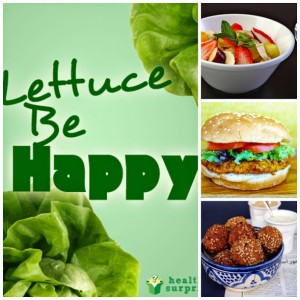 Vegetarians
Veggie Burgers
Full of flavor and the healthier alternative to a meat burger, give veggie burgers a try. Amman is full of fun places that provide a tasty veg burger…
Salad House serves up lots of vegetarian salads, but did you know they also have veggie burgers? Grab a veggie burger here and some vegetable spring rolls to start. Not feeling spring rolls? Pair your veggie burger with some other appetizer like one of their famous salads or soups.
Cruise through The Burgery and try their vegetarian burger. This burger is served with the entire works including their special burgery sauce, onions, lettuce, tomato, and of course, cheese.  An added bonus, call ahead and you can get a gluten free bun!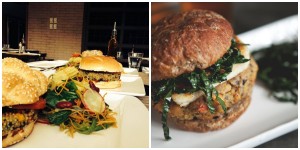 The Burger Joint's veggie burger is made from fresh vegetables, mushroom and grains. A healthy alternative and 100% delicious. Burger Code has a similar style burger, so you might have to do a taste test on this one!
Oobe offers two different vegetarian-friendly burger choices. Go for the cheesy option with their mozzarella burger topped with basil, tomato, and pesto. Or, you can have a go at their quinoa burger made from black & red beans, mushrooms, tofu and broccoli.
Other Tasty Treats…
Check out these other places filled with a hearty selection of vegetarian dishes!
For a posh dining experience, try some of the vegetarian appetizers at the Sanctuary Outdoor Lounge. They have loads of international vegetarian appetizers and salads. Try the vegetable tempura or one of their many salads like the oriental sweet potato salad.
Whispers has a whole menu section devoted to vegetarian dishes filled with international cuisine. Highly recommended is the Asian Sub, a healthy sandwich filled with stir fried vegetables, cheese and ginger sauce.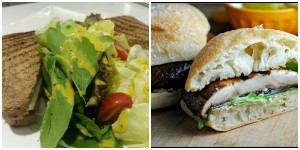 Kitchenette offers home-cooked delivery meals right to your door. Some vegetarian options are koshari, okra stew, grilled vegetable sandwiches and more! Be sure to check which menu Kitchenette is cooking that day, because not everything is offered daily!
Calories Healthy Food has a large selection of meat free dishes. Have some vegetarian pizza, veggie soups, salad or grilled vegetables. All these options are healthy and calorie friendly, but most importantly delicious!
Blue Fig has several garden-fresh choices for the vegetarian eater. Try any of their herbalicious pastas or grab the portobello mushroom sandwich on freshly baked foccacia bread.
Vegans
If you are a vegan living in Amman then you already know how difficult it is to find exciting vegan dishes, let alone explaining what veganism is! We have found you alternative options that may make things a little easier on you…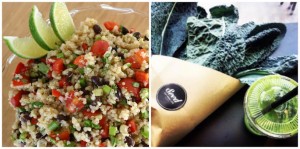 Jabbok Farms provides you with a complete organic experience from farm to table using  premium organic mediums and methodologies, including GMO – free and all natural practices. Join their community and get your OWN organic produce delivered to your doorstep. If you are a little tight on money but still want 100% organic then head over to Green Shop. They receive their produce from Jabbok Farms as well as offering you select items that will make you think you are in vegan heaven.
Seed is a uber healthy, gourmet, deli-style grocery that cares about the way Amman eats. They use only the freshest ingredients and have several options for tasty concoctions whether you are vegan or not, you will enjoy every bite!
Shaman Lounge offers tofu salad mixes with rocca, tomatoes, tofu cubes and tofu dressing, so enjoy your salad as well as the atmosphere!
Bath time? If you are looking for vegan soap then you have to check out Souk Jara or One With Nature! Another one stop shop is Wild Jordan, where they offer vegan soap, vegetarian and vegan dishes!
Gluten Free
Many in Jordan suffer from Celiac disease, a condition that damages the lining of the small intestine and prevents it from absorbing food that is important for your health, including the protein gluten found in many dietary staples.
Beat Tha Wheat bakery sells gluten free and vegan items including bread, cupcakes, cakes, tarts, donuts, pizza, mana'eesh, cinnamon rolls and more!
Boutique Bakery is a delightful hidden gem where you can find gluten free Meringue Baiser and also vegan/gluten free GO NUTS! In different flavors like sesame seed + sunflower seed, coconut + fruit, oat meal + choco or almond and fruit!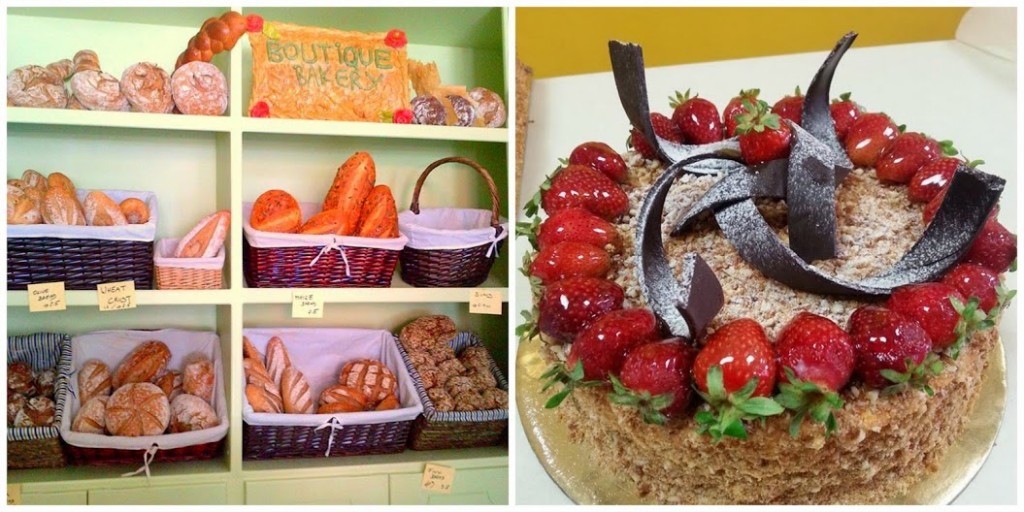 7awooz is a colorful slice of heaven that offers mouthwatering home-made desserts, by order only! Don't stress they can cater to whatever you need.
Juthour has a vision to become the premium guard and prominent gateway of a healthy and sustainable lifestyle in the Middle East. They nurture the needs of those who desire to live a healthy lifestyle and/or require specialty food products to overcome specific health issues. Juthour represents globally renowned brands with a wide and diverse range of lineups.
Eman's Diet Shop offers a variety of food including low fat, low salt, gluten free, fat free, sugar free, high fiber as well as organic food… the more options the better we say!
GlutenfreeJordan.com is a website for anyone following the gluten free diet. They offer advice on diet, recipes and help on how to order in restaurants (including Arabic printouts).
DIY
Want to get in touch with your inner chef? Then go to any of these locations to find select items that include vegetarian, gluten free, vegan or lactose free options. They got you covered for breakfast, lunch and dinner! You may be pleasantly surprised to see your favorite item or discover new options!  Go to either Cozmo, Spinneys, Miles, Safeway, Select Foods Shoppe or Kilograms Diet Shop!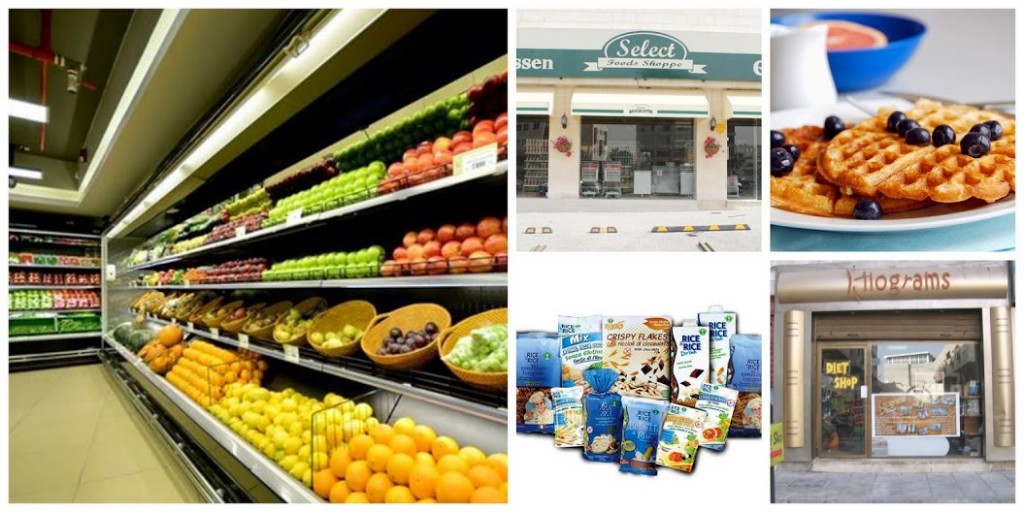 Lemur Love,
The Tip n' Tag Team
*Did we miss your favorite place? Leave a comment and we will add it in!